I ate at "Matsuya" "chicken stewed chicken curry" with a big chicken in a spicy curry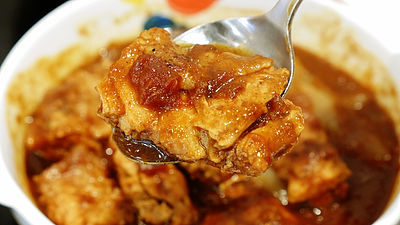 Matsuya starts from April 9 th (Thursday) 2015 "Spring favorite curry festival"Is held. The first bullet "Strawberry cheese sauce simmered hamburger curryFollowing on from 16th April (Thursday) at 10 am Curry Festival as the second bullet "Stewed chicken curryIt has been released and it is said that it has become a preeminent curry in response to plenty of chicken thigh meat baked with iron plates juicy, so I went to a shop and ate at once.

'Spring favorite curry festival' held! | Matsuya Foods
http://www.matsuyafoods.co.jp/2015/04/03/2874/

Arrived in Matsuya.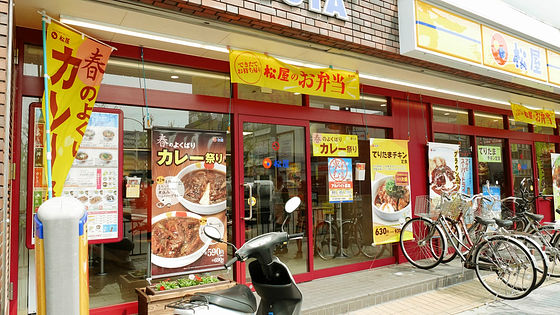 Posters have been posted with Donson.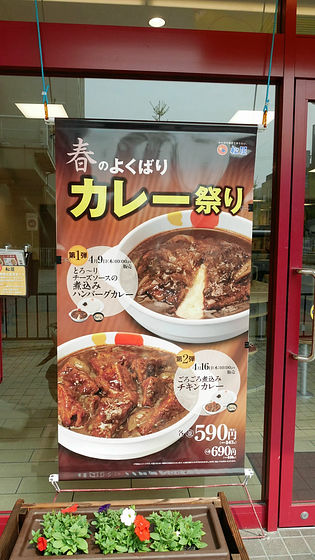 We immediately ordered "Rice cooked simmered chicken curry (in parallel)" in the shop.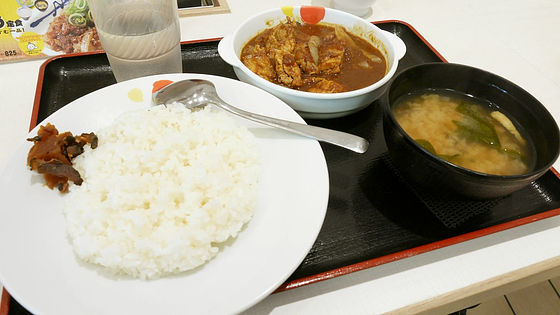 In the curry, chicken thigh meat cut loosely.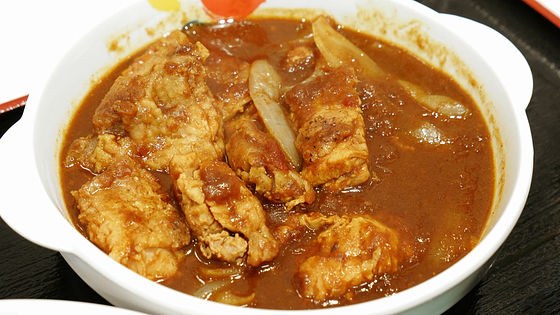 Fukushima pickles are attached to rice.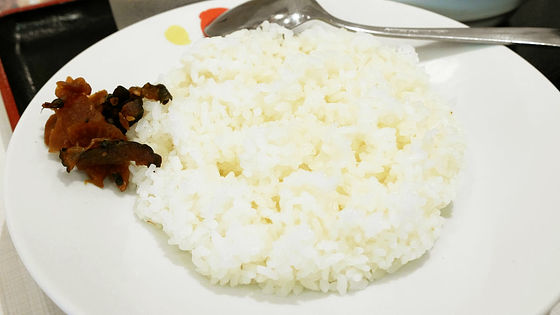 The usual miso soup.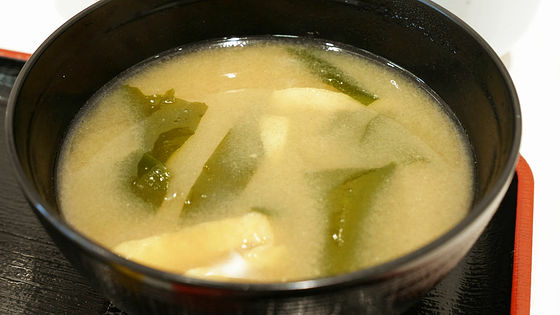 Because I ordered curry, water came along with tea separately.



First we paked the main meat. It is a menu name "stewed", but it looks like curry sauce is applied to chicken thigh baked with iron plate. Although the taste of curry is not soaked firmly, satisfaction is excellent with big chicken thigh meat that responds to eating.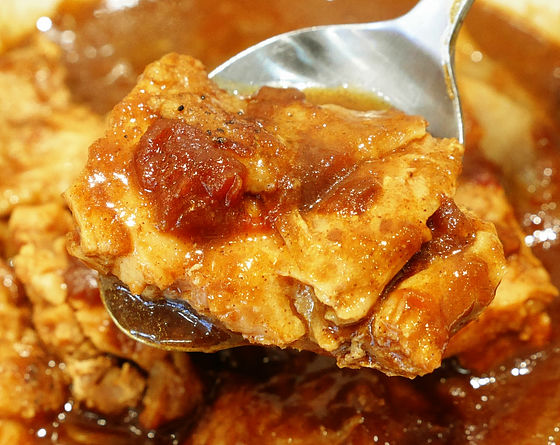 The ingredients are simply simple chicken and onions. Onions are finished to the extent that texture remains.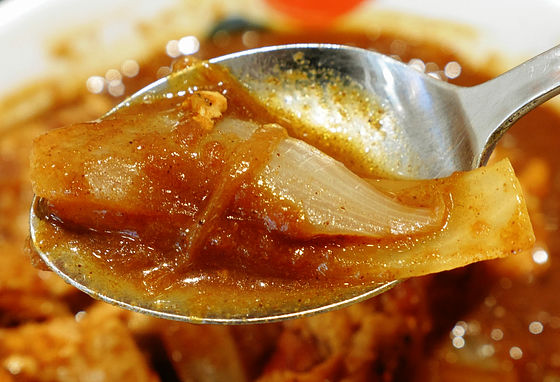 Curry is smooth and spice is working well, it tastes different from home curry. Although I feel a little bit of pain when I advance the eating, it is a level that I can eat unless it is a person who is not good at hot objects, it is a spicy hot spicy about the market curry.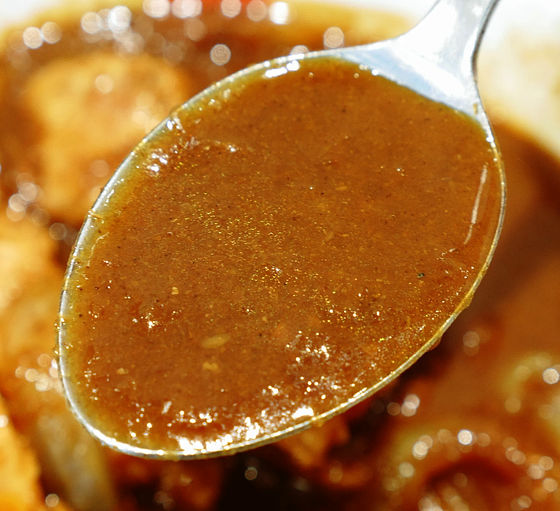 It fits well with rice, but rice is a different dish so it feels like eating rice without a curry-flavored chicken. In rice crispering, curry sauce was reasonable, but in the case of Omori the place I want a bit more source.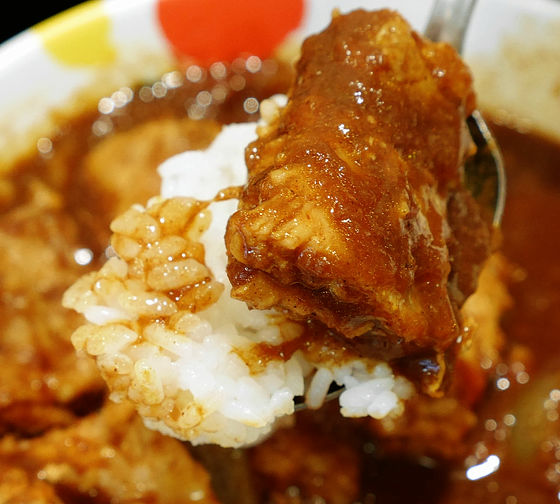 There was so much chicken that I could not eat at a single mouth, and when I was hungry I was cursed with curiosity and chewiness when I was hungry.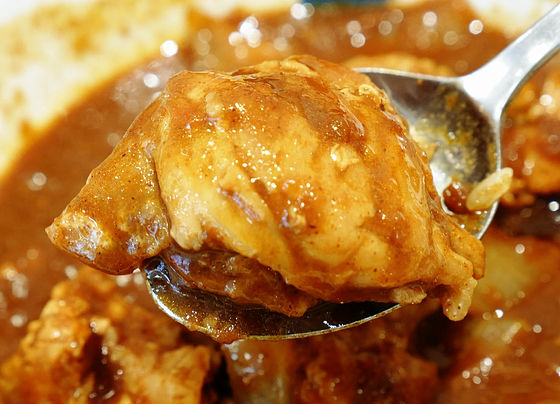 The price is 590 yen including tax and 690 yen including tax for Omori.