Matsuya's "Pork Kimchi set meal" is a key to the taste of the presence of leaves garlic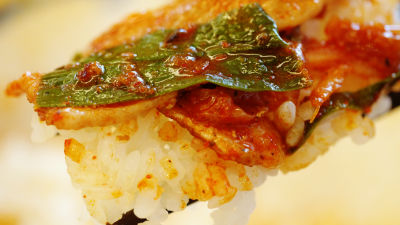 Matsuya started selling on Thursday, August 22 "Pork Kimchi set meal"We sold. As the hot day continued, the body wanted a menu that seemed to be stamina, so I went to eat at once.

Pork Kimchi set menu release! | Matsuya Foods
http://www.matsuyafoods.co.jp/2013/08/16/2340/

Arrived in Matsuya.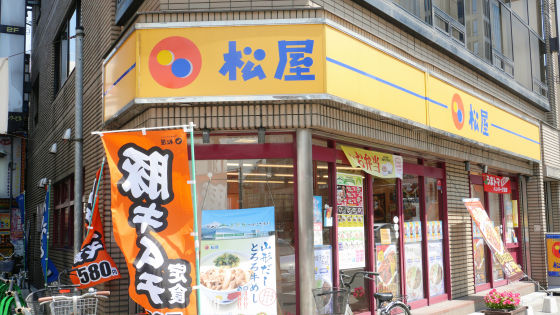 Pig kimchi set menu climbs appeal new release even in front of the shop.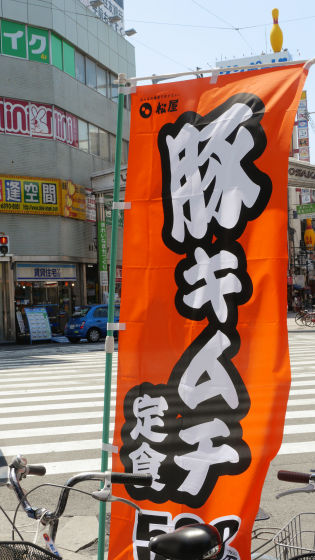 A poster of deca deca and pig kimchi set meal is also hung in front of the shop.



Purchase pig kimuchi set menu (580 yen including tax) at once. There are also posters on the ticket gate.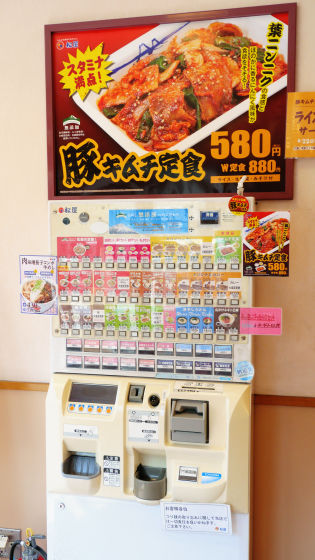 I will wait for the menu at the seat. There is a pop in the table, and the texture and fragrance of the leaf garlic are points.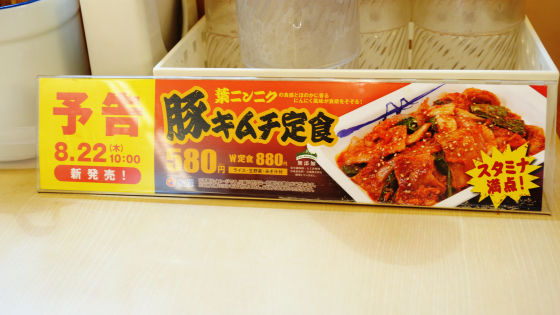 Although it seems to take a little time on the set menu, the menu arrived in about 3 minutes because of few visitors. A set meal of raw vegetables, miso soup, rice and pig kimchi, the rice is serious free until August 29 (Thursday).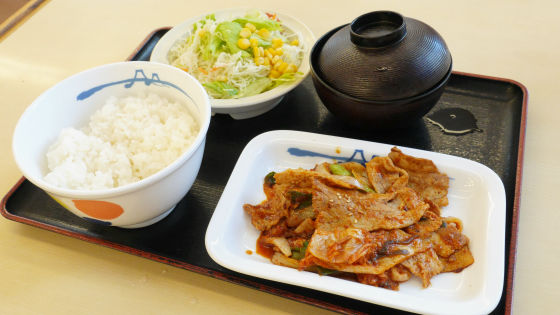 Pork kimchee is like this. I feel the smell of sesame oil stronger than the smell of kimchi from the dish.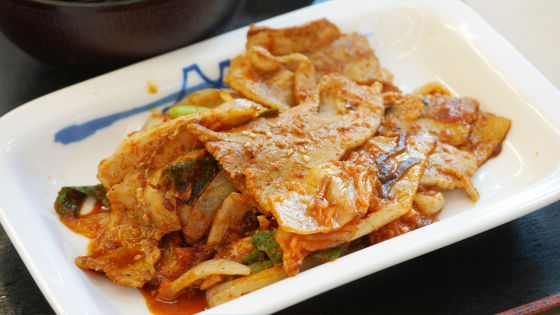 Onion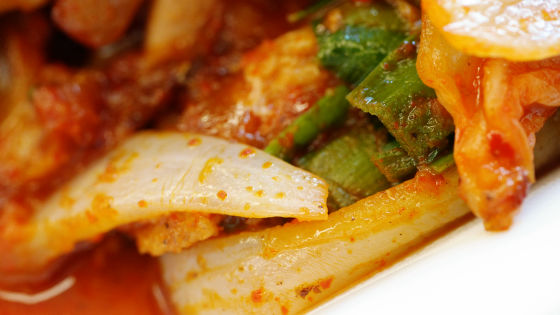 Pig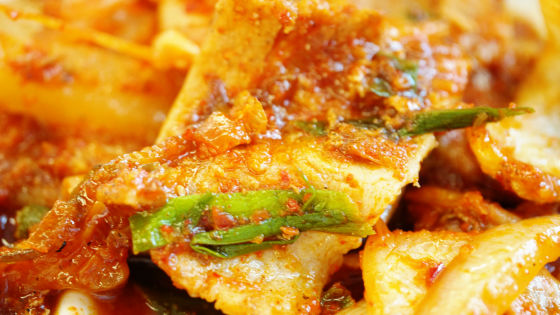 Kimchi and kelp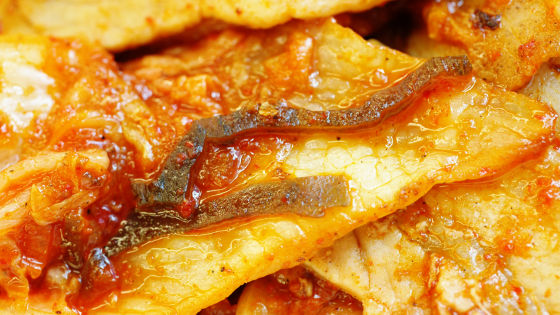 Garlic that looks a bit like a long leek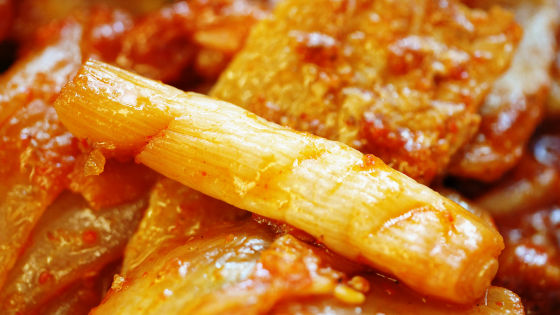 Leaf The green part of garlic. Appetite is aroma and looks awkward. I will eat it at once.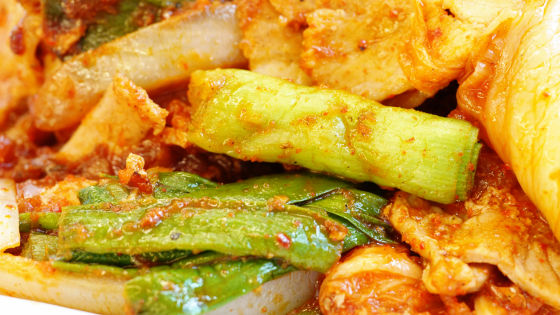 A combination of sweet taste is good for pungent, sour, delicious taste of Kimchi. The leaf garlic is exquisite with the powerful taste and sweetness of garlic, and the shakyaki texture is exquisite, so far it seems strange that leaf garlic was not included in pig kimchi.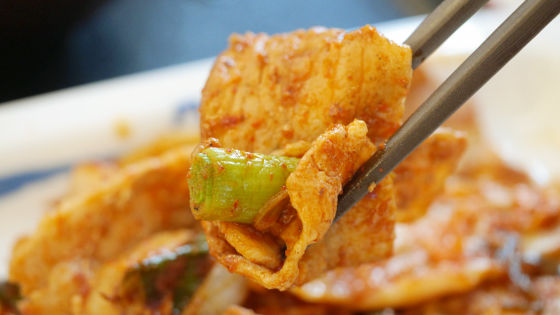 Of course the compatibility is outstanding even if it is put on rice. Since the appetite increases with the scent and pungent taste of garlic, if you are hungry, rice should ask for a huge bowl.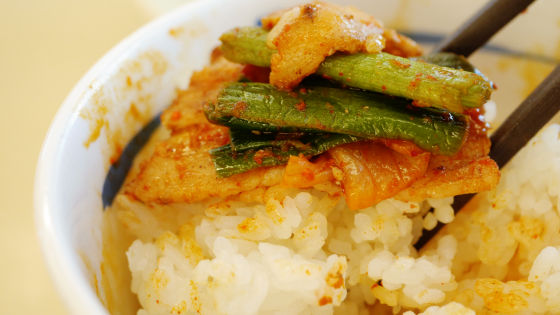 Pigs, leaves garlic on the kimchi · It is easy to eat when you roll the onion.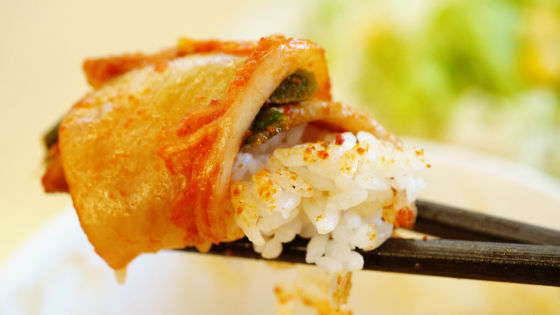 The vision, tactile sense, taste and smell are stimulated, the rice progresses steadily.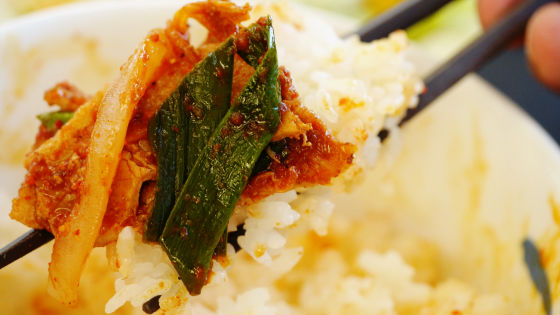 I will get bored of the same taste and eat raw vegetables. When vegetables of raw vegetables and pig kimchi are combined, the amount of vegetables that can be eaten by a meal is quite large.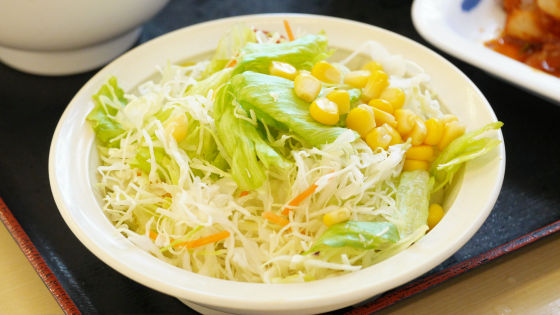 Refresh your mouth with vegetable taste ......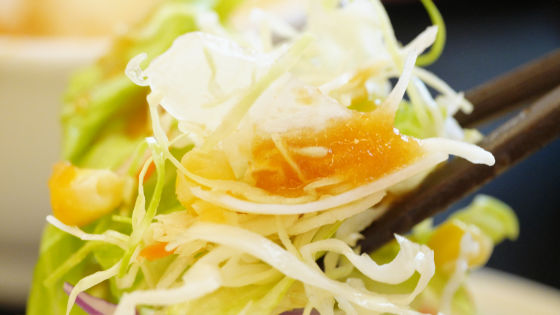 I cook rice with pig kimuchi.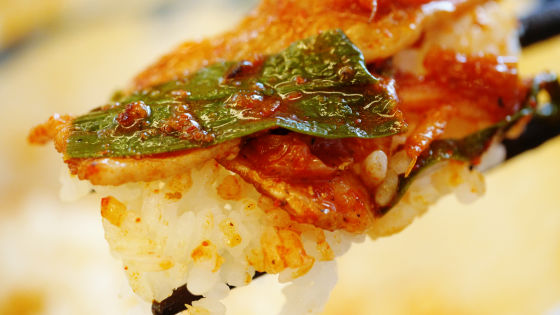 Miso soup is also unexpected.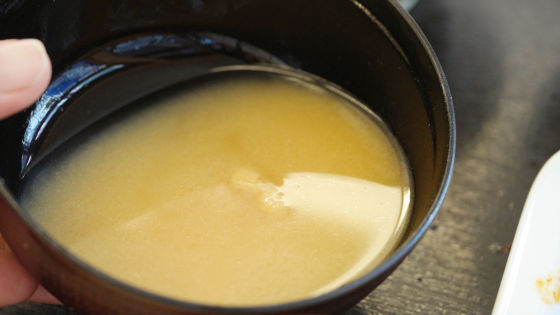 Complete food. The calorie is 937 kilocalories slightly higher, but since it is a food that increases appetite, I did not feel that the volume is large.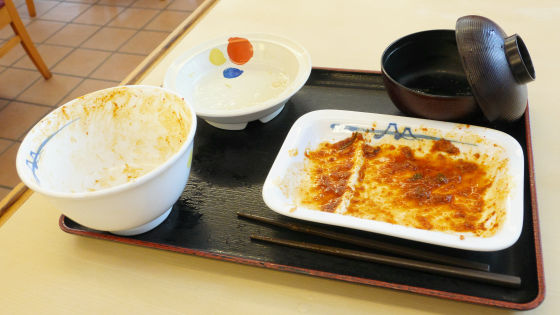 As the pig kimchi rice bowl sold at Matsuya a while ago was sold at 380 yen it feels a little expensive as a set meal, but the set meal pig kimchi is well arranged with leaves garlic added to the taste of the royal road It is a menu I want you to eat by all means if you like pig kimchi rice bowl as you can have raw vegetables.