Matsuya's "Miso pickled pork belly baked meal" is a garlic-baked and tasty garlic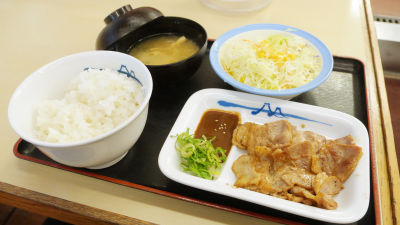 Pork miso pickles are outstandingly compatible with rice, but there are few shops dealing unexpectedly. Did you notice such a thing, Matsuya from Thursday, December 19 "Miso pickled pork belly baked set mealWe will sell. Recently I did not eat soybean pickled pig so much, so I went to a shop and ate.

Miso pickled swine rose fish set newly released! | Matsuya Foods
http://www.matsuyafoods.co.jp/2013/12/12/2440/

Arrived in Matsuya.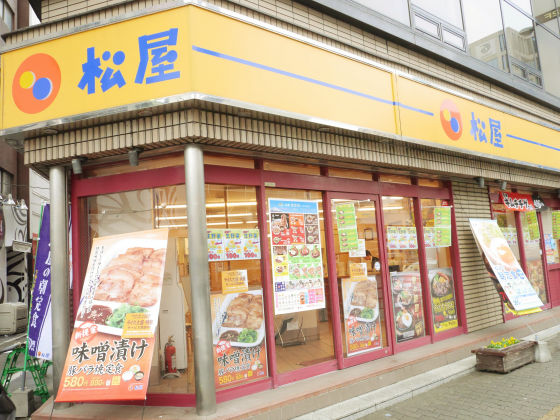 Appeal new products even at stores. I will enter the shop.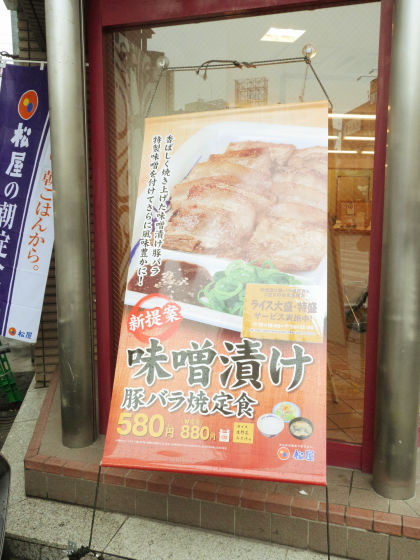 "Miso pickled pork rose set meal (580 yen including tax, 880 yen including W set meal tax)" arrived in about 5 minutes after handing the meal ticket. There is a nice fragrance of baked miso.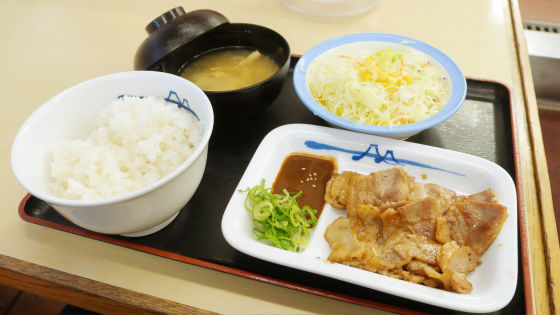 Miso pickled swine rose fish already has a lower taste, but special miso sauce and green onion are attached separately.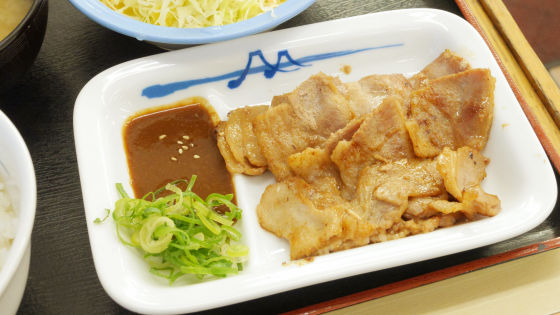 The pork belly meat is slightly browned and seems to be delicious.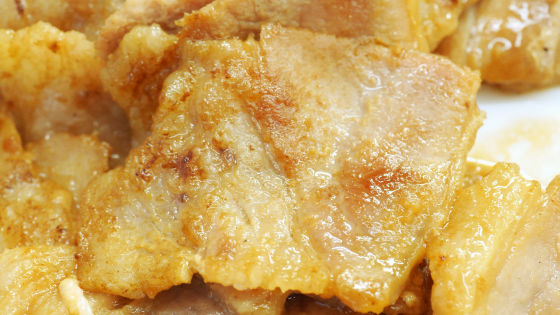 Sesame is floating in special miso sauce, and the amount of blue onions does not seem to be too much.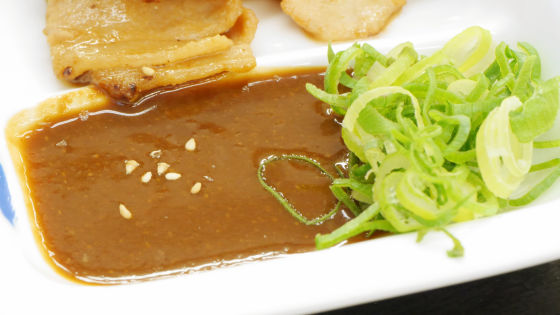 First of all, when trying to eat without special miso soup, the seasoning of the burning fragrant miso is making appetizing, and it tastes like it that it is likely to suit rice. Surprisingly, the seasoning is not so deep, it is characterized by not feeling too sweet. There was no impression that it was much crispy due to the rose meat.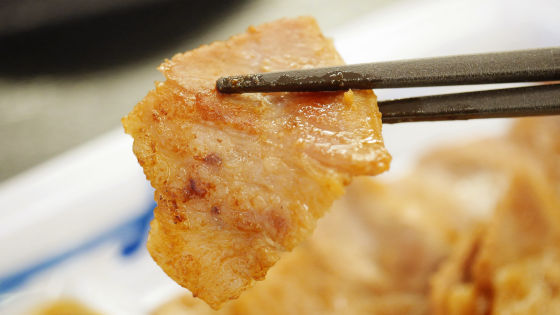 I will eat it with a special Japanese miso and blue onion.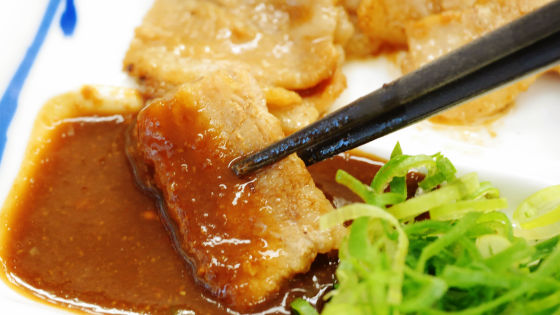 Pork × miso × onion is an outstanding combination, excellent compatibility with rice. The special miso sauce is effective with garlic, it becomes seasoned when you put on it. There is not much blue onions, so if you like, you may ask for additional green onions (50 yen including tax).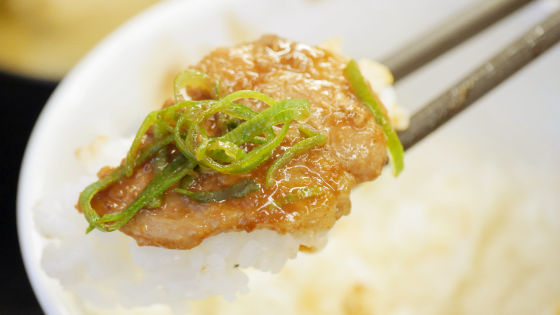 Because it is compatible with Shichimi, people who like spicy foods are also recommended to use the desktop Nanami.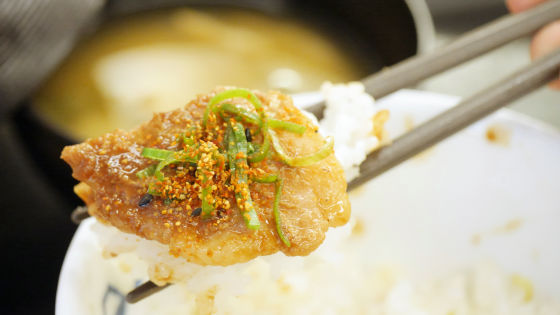 Assorted raw vegetables such as cabbage lettuce · corn ·. I will eat it with sesame dressing.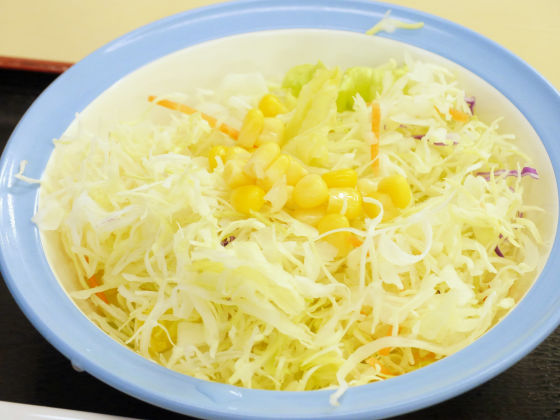 Although there is not much feature, although the vegetables can not be taken much if it is a menu of bowls, it is a pleasant place to have vegetables securely when it is a set menu.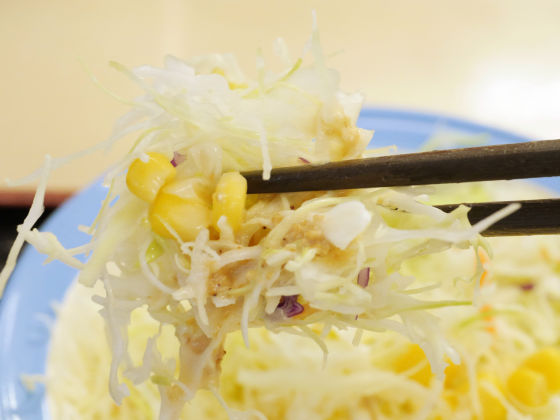 If you are eating and drinking in the store instead of taking home, Miso soup comes free of charge.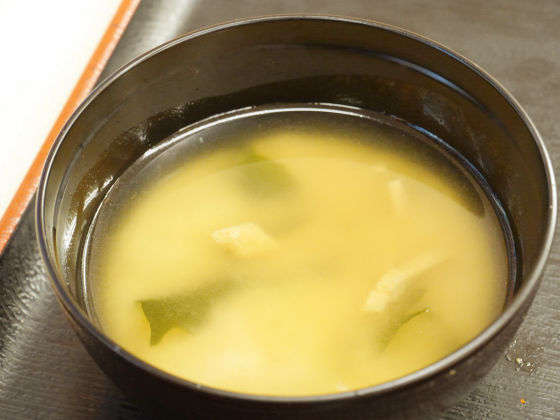 Miso pickled pork belly baked food is a menu for a limited time. Until December 26th (Thursday), rice is in full swing and special prime, so it is recommended for those who want to eat gutsuri.