Rice cooked with sweet spicy spicy miso soup and rice porridge meat "Mai meat set meal" at Matsuya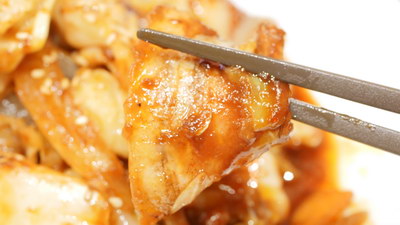 Stir-fry vegetables such as pork belly and cabbage in a spicy miso soup "Set meal set meat(Hoikoro Oshoshoku) "has appeared in Matsuya from Tuesday, June 5, 2018. I cooked the saucepan meat with iron plate and cooked it and I tried a set meal that rice will be served in a spicy miso soup which feels richness and sweetness.

New cooking meat set meal! | Matsuya Foods
https://www.matsuyafoods.co.jp/2018/05/30/4365/

Arrived at Matsuya.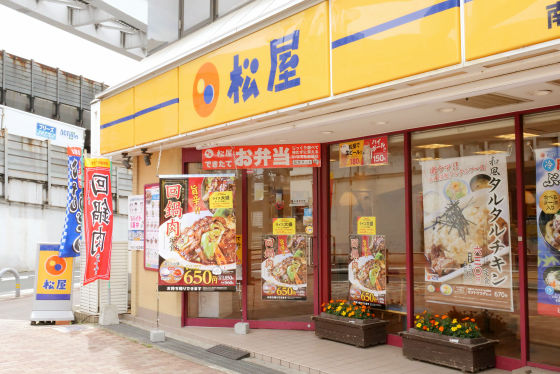 There is a banner that informs the appearance of the set meat set meal with a phrase "spicy !!" in front of the shop.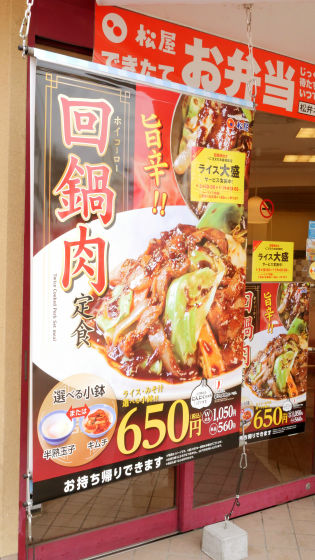 A set of small bowls is set as a meal set meal, and you can choose either "half-egg egg" or "kimchi".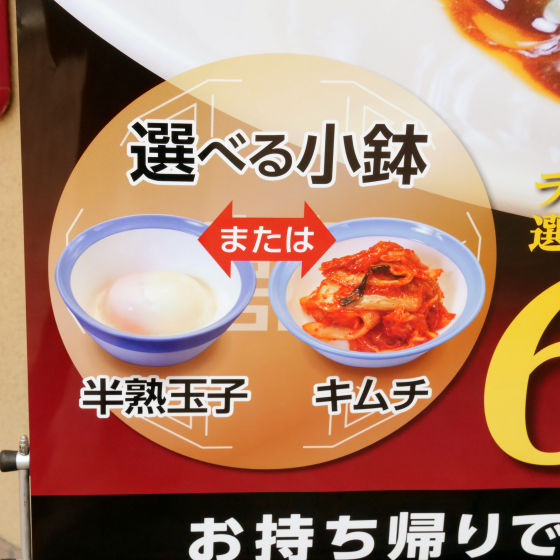 This time "Kimchi" is chosen.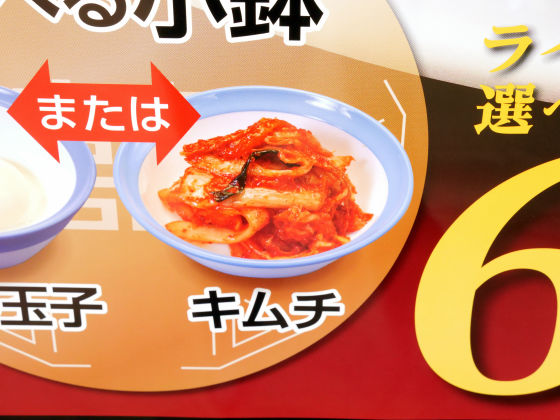 After delivering the food ticket to the clerk, a set meal set meal (650 yen including tax) arrived in about 4 minutes. Set meal set meal is set in a small bowl / shop, and free miso soup, rice and spicy pot meat are set.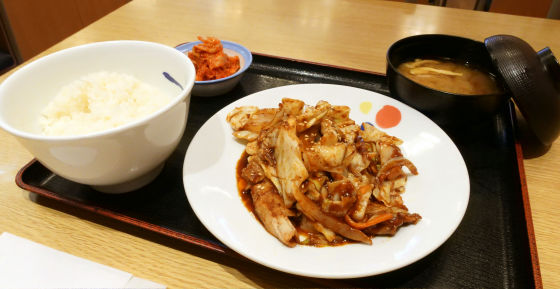 In the ladle meat, stir-fried pork belly, cabbage, carrots, onion with iron plate, the whole is entwined with "Pyranny miso soup". The fragrant fragrance and garlic fragrance reminiscent of miso's sweetness and spicy spicy flavor inspire appetite.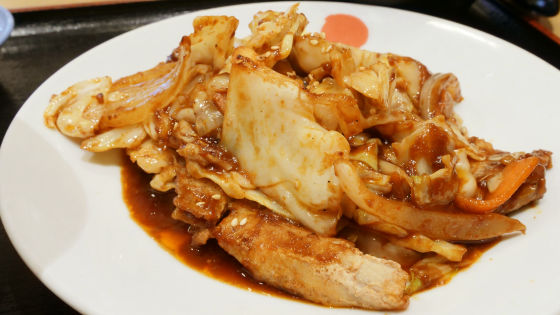 The spicy miso sauce is a sweet miso-like seasoning and as the name suggests, "spicy". Those who are not good at hardships may be difficult, but they add a stimulus to the spicy seasoning which is spicy and spicy. Because garlic is working, it may be better to avoid them before meeting with people.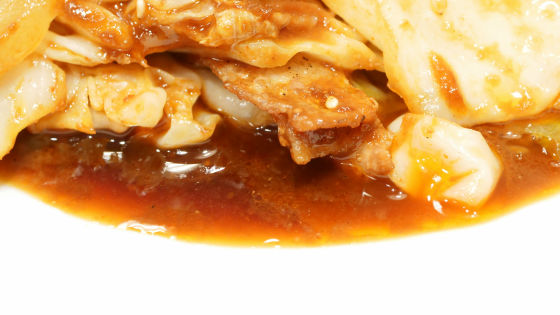 Pork belly meat is soft and entangled frequently with spicy miso soup. The compatibility of umami of pork and sweet pili spicy miso soup is good, of course.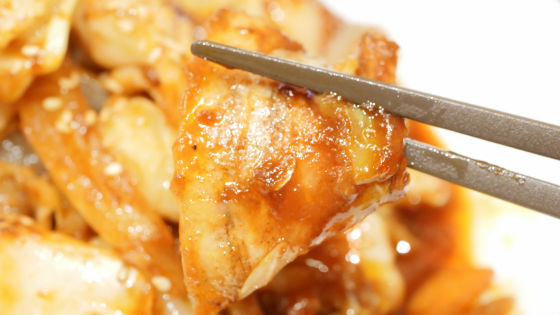 The cabbage is through the fire, but it is fresh and makes use of the taste of the material with a shaky jelly texture.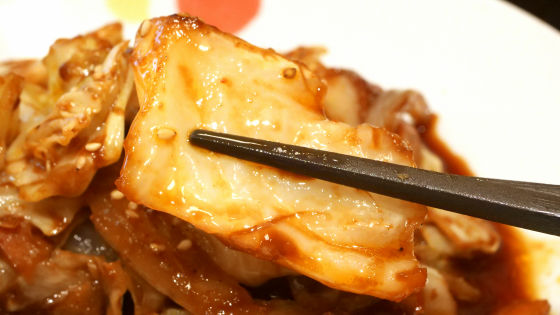 Ginseng, onions and other vegetables are increasingly sweetened through the fire. Together with spicy miso soup, vegetables such as cabbage are also sufficient side dishes.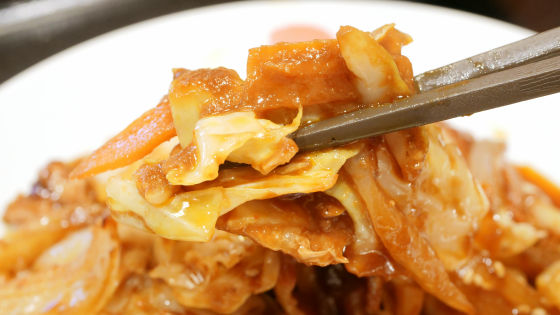 The sweet and spicy hotpot meat will want rice. It is certain that "Rice is supple" with meat pork meat with rice spicy miso soup featuring richness and sweetness. Chicken meat set meal is free to change to rice syrup. In addition, the service free of charge of Omori is until 10:00 on Tuesday, 19th June, 2018.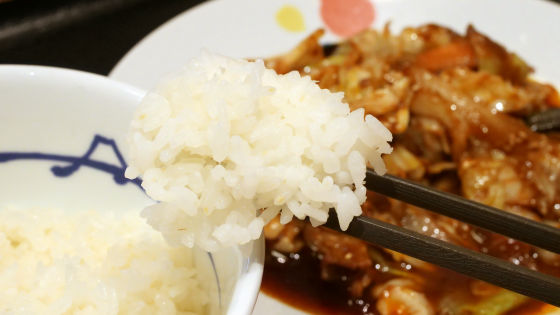 "Pot meat set meal" is also available as "single item" (560 yen including tax), double the amount of meat and vegetables and free of rice sperm or special soup stock "Hot pot meat W (double) set meal" (1050 yen including tax) I will. In addition, it is possible to order pork meat set meals nationwide at Matsuya, but please note that it is not possible to place orders at some shops, Oi Racecourse shop, Nishinomiya Naosuke SA shop, Kwansei Gakuin University school and so on.