I ate Matsuya 'Cheese Taccarbie Pot setting food' where Torori cheese and chicken are plentiful in sweet soup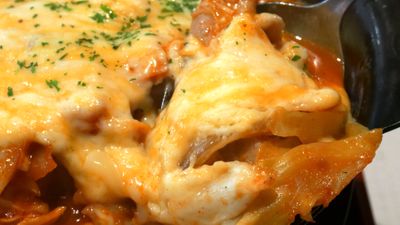 From December 4, 2018 (Tuesday), "Matsuya Cheese Taccarbie Pot setting food " newly appeared. " Cheese Taccarbie Pot set meal " appeared in January 2018, " Cheese Taccarbbi set meal " was changed to a saucepan and appeared in new potatoes, sweet potatoes in pots such as chicken, cabbage and carrot, mellow I was going to Matsuya and eating it because it was a dish with thick cheese.

Cheese Taccarbie Pot setting food new release! | Matsuya Foods
https://www.matsuyafoods.co.jp/2018/11/28/4626/

Arrived at Matsuya.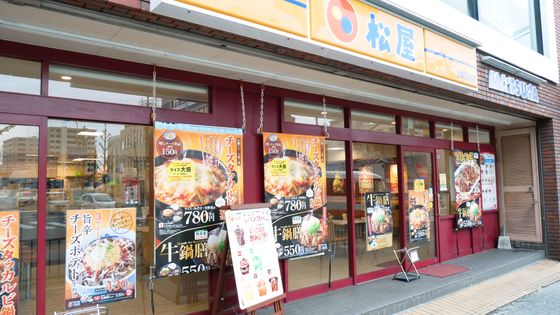 There was a banner of cheese taccalbi pork set meal at the shop front.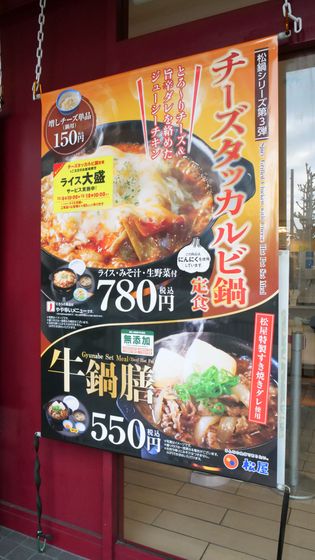 The cheese taccalbi pot set meal is a bit hard menu, and it is said that garlic is contained. It might be better to be careful when you are planning to meet someone who is not good at hot things or people.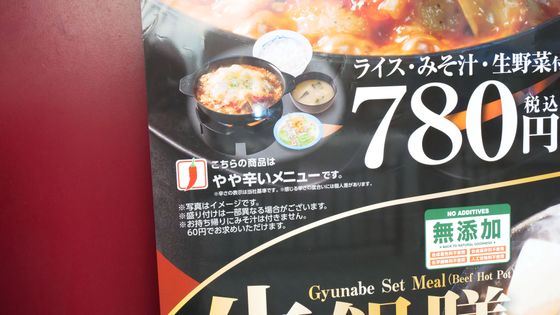 Only those who ordered Cheese Taccarbie Pot setting food ordered the rice with a big rice indeed because it was under Rice Sushin free service until 10 o'clock on Tuesday, December 18 (Tuesday). Also, it seems that you can also order "Extra Cheese Single Item", so we decided to order that too.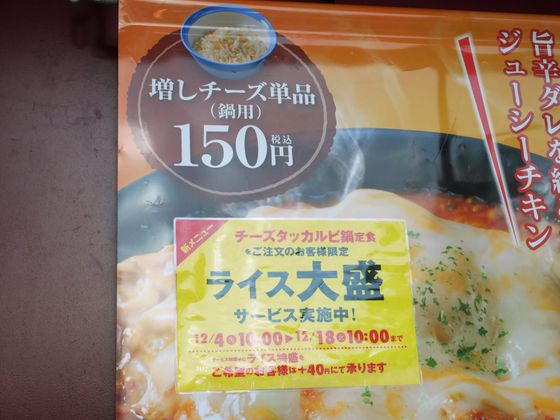 "Cheese Taccarbie Pot setting food" (780 yen including tax) arrives in about 5 minutes after ordering. In addition to cheese taccarbie pot, rice, raw vegetables, miso soup are set.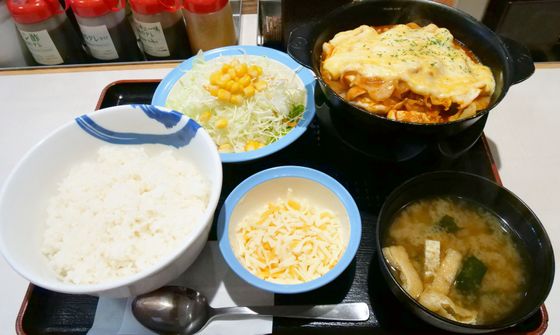 "Extra cheese single article" (150 yen including tax) is like this. There was chopped cheese in a small bowl.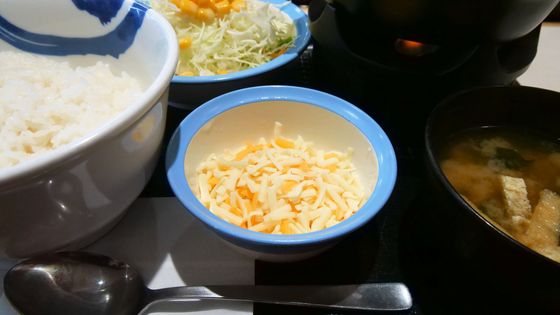 This is a cheese tackle pot pans. Because it is hot, steam is still rising.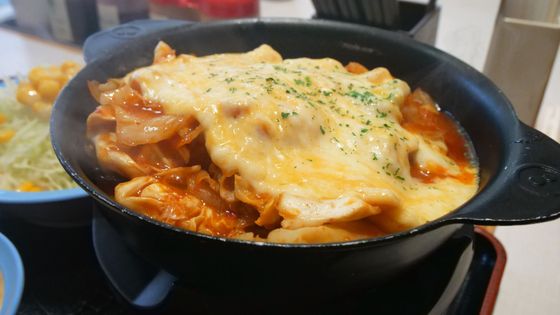 The cheese taccalbi pot was served as it was placed on fire, and it kept boiling and boiling for a while after arrival.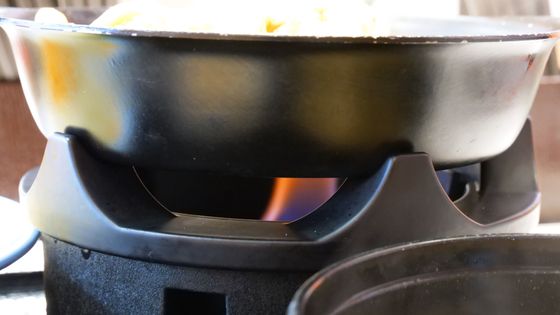 Lot of cheese is applied to cover the ingredients such as chicken, cabbage, carrot, onion.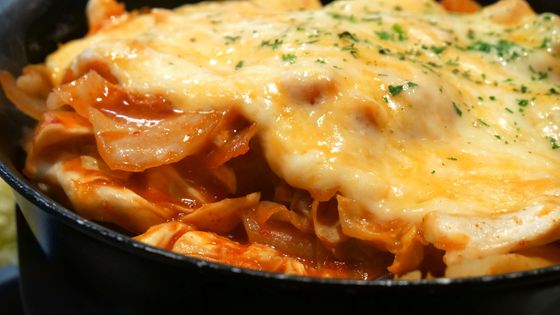 In fact, when eating, the sweetness of the carrot and the spicy of the peppers in the pepper paste are just "spicy", the aftertaste is painful. The cabbage is the main texture, the feeling of shakijaki reminiscent of kimchi. It was great to eat when putting lizard cheese on goro and poultry chicken.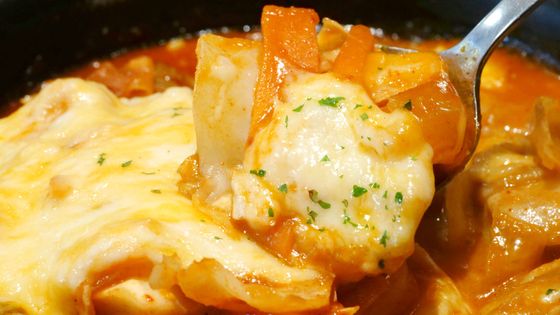 When I thought that I had only eaten cheese at first and then went down, when I added extra cheese in a hot pot ......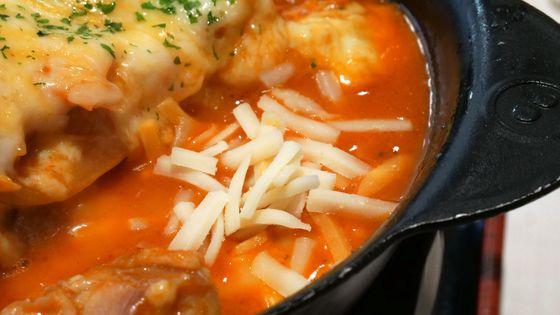 Cheese is resurrected like this. For cheese lovers it is a dish of great satisfaction.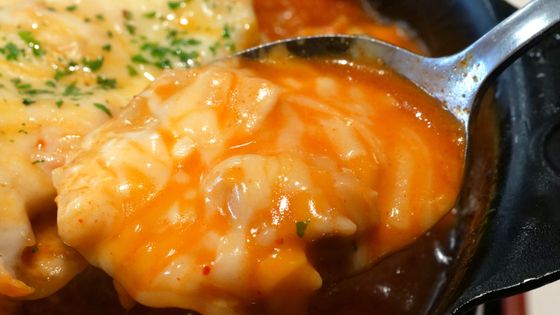 "Cheese Taccarbie Pot setting food" is offered at Matsuya nationwide except for some stores such as Oi Racecourse Store, Nishinomiya Naosu SA Store, Kwansei Gakuin University School.