Easy to make just by choking in the range "Teriyaki Teriyaki" Tasting Review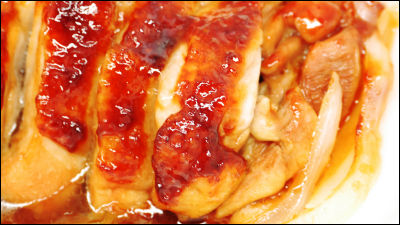 Teriyaki of chicken is a dish that takes a little time to bake while applying chicken with sweet sauce with sugar added based on soy sauce, but "Teriyaki seasoning without bakingIf you use, you do not have to use a fire, because it means that you can easily do it by chinning at the range, so I actually made it and tried it.

Seasoning for homemade microwave oven "Teriyaki Teriyaki seasoning" | Household product information | Higashima Soy Sauce
http://www.higashimaru.co.jp/products/detail/pdt0093.html

Teriyaki of delicious chicken is printed in the package, and the expectation is overwhelmed.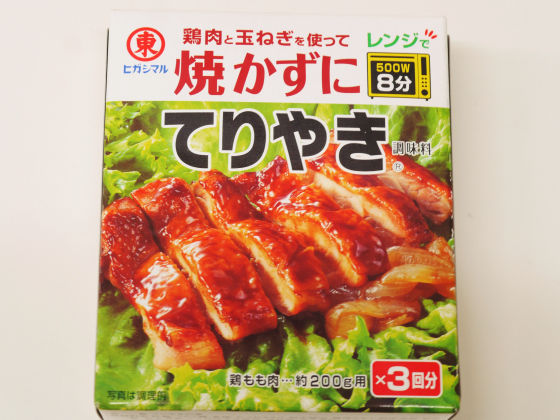 Raw materials include "Sugar" "Powdered Oil" and similar items that are similar to seasonings actually used to cook Teriyaki Teriyaki.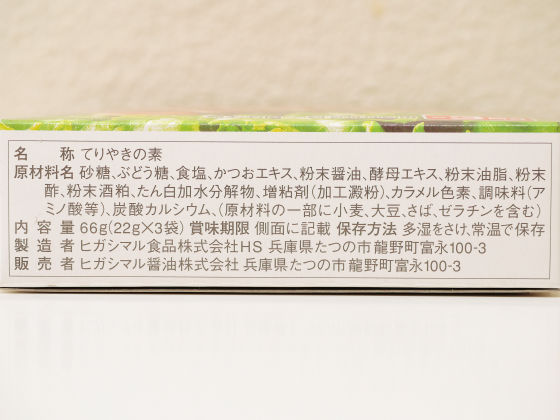 Energy per flavorless seasoning bag (22 g) without baking is 74 kcal.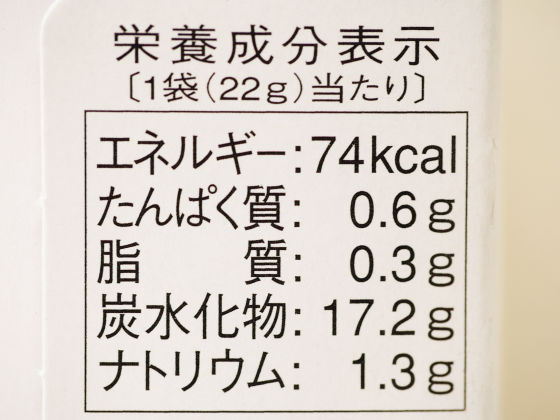 The heating time with the microwave oven is 8 minutes at 500 W and 6 minutes and 40 seconds at 600 W.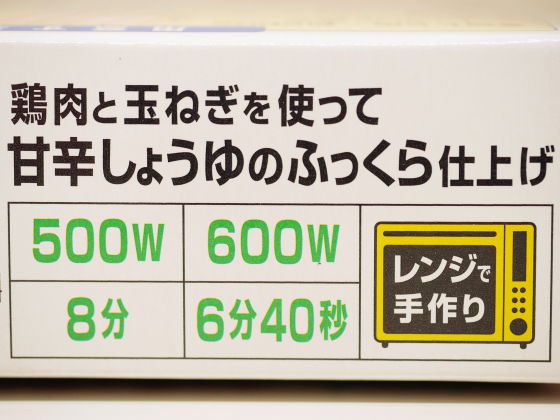 On the back of the packageWhat to prepareWhenHow to makeIt is described.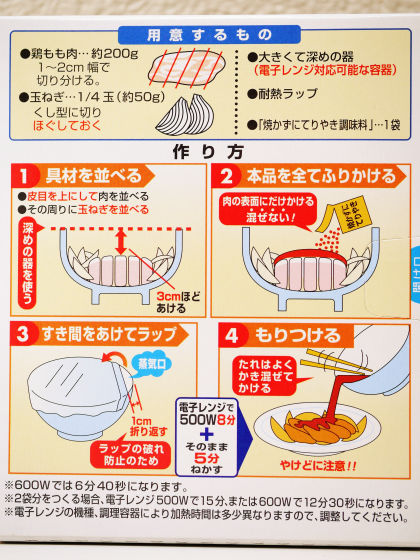 First of all, we opened the territory without baking.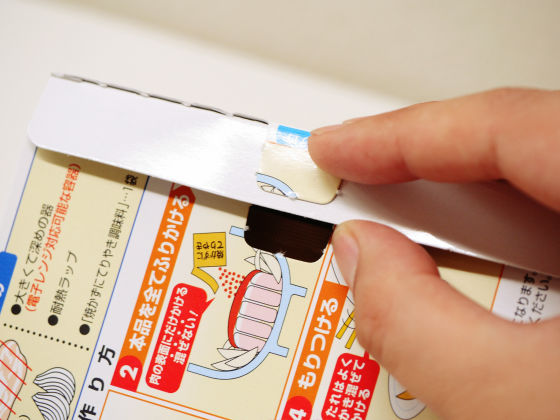 Three bags were included in one box without baking.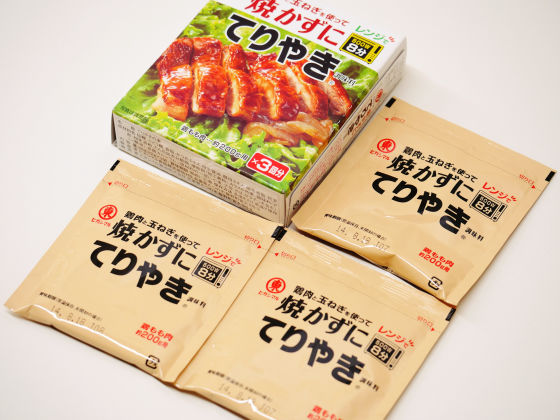 I will cook Teriyaki of chicken "without baking" at once. The one to prepare is a heat resistant ball, one onion onion, 200 g of chicken thigh meat and only one bag without baking.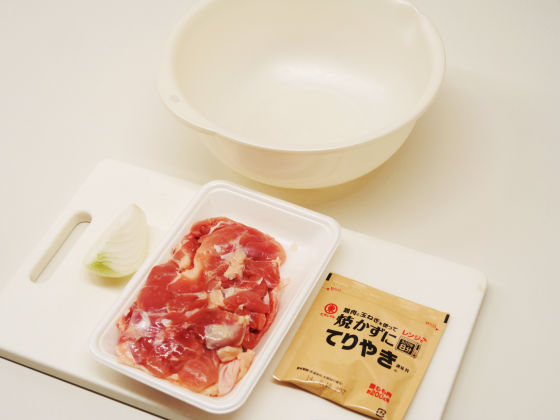 First, cut the chicken with a width of 1 to 2 cm.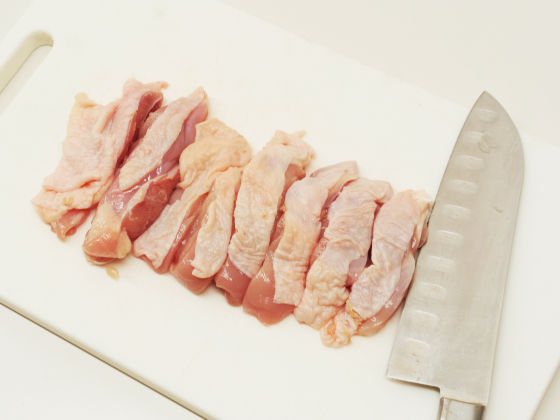 Put the carved chicken into a heat resistant ball.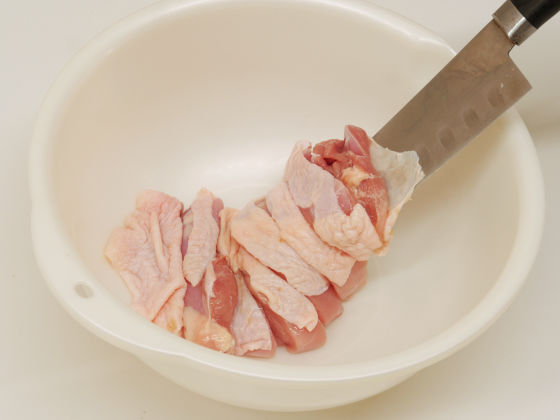 Next I slice a quarter onion.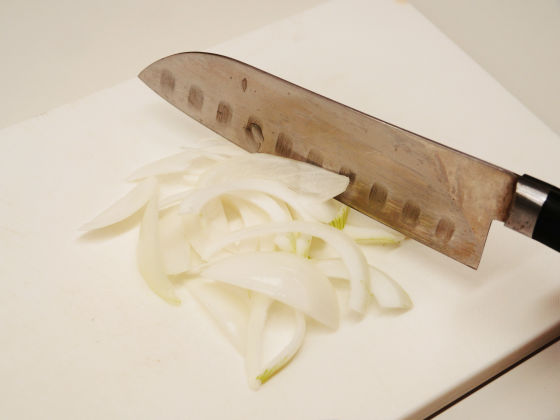 Place the sliced ​​onion around the chicken and put it in a heat resistant ball.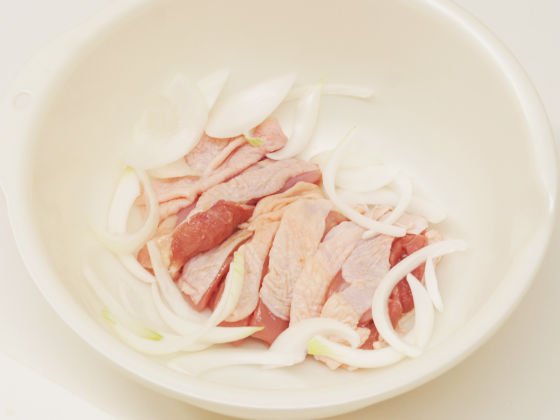 Open without having to bake a bag of Teriyaki ... ...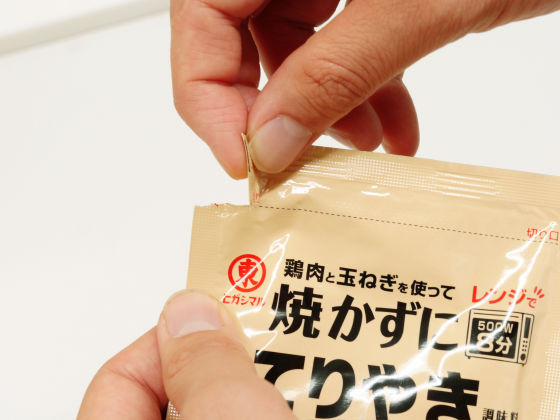 I will sprinkle on chicken put in heat resistant ball.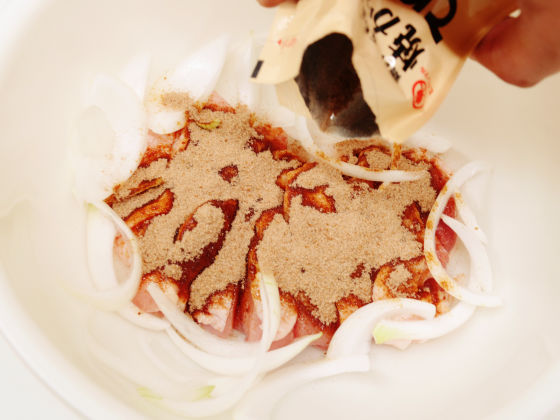 If you do not bake grind a bag of chicken, lap while leaving a gap of about 1 cm at the end of the heat resistant ball so that steam can escape.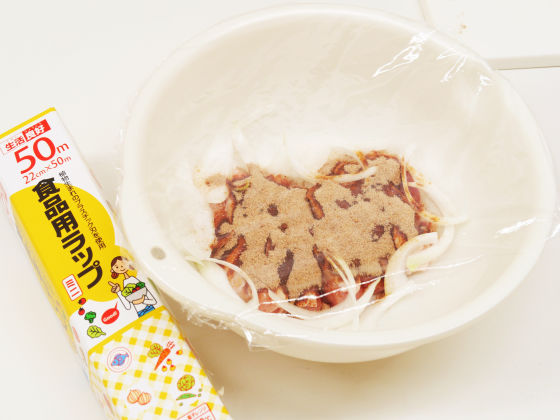 Inside the microwave.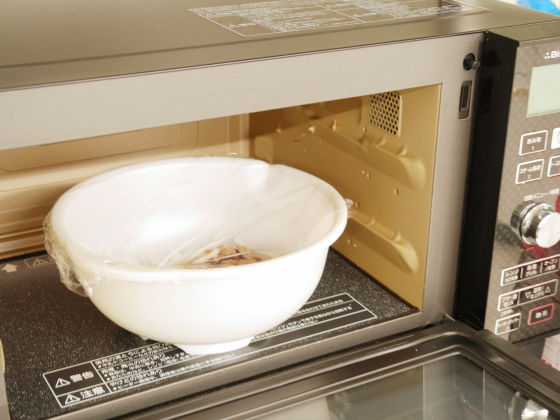 Set it to 500 W and heat it for 8 minutes.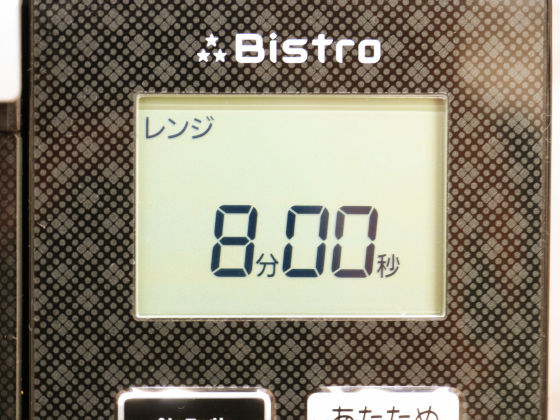 After 8 minutes a chin was heard and the heating ended. Leave as it is for 5 minutes without taking it out immediately.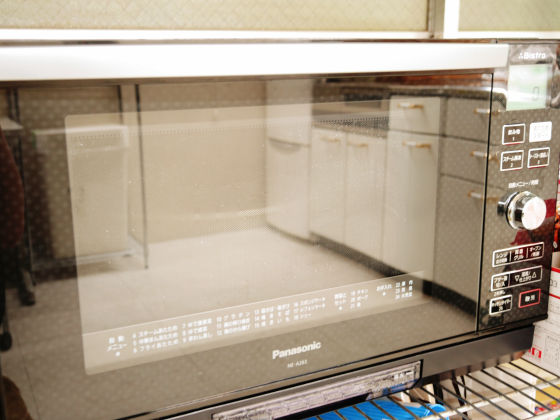 I took it out of the microwave after 5 minutes.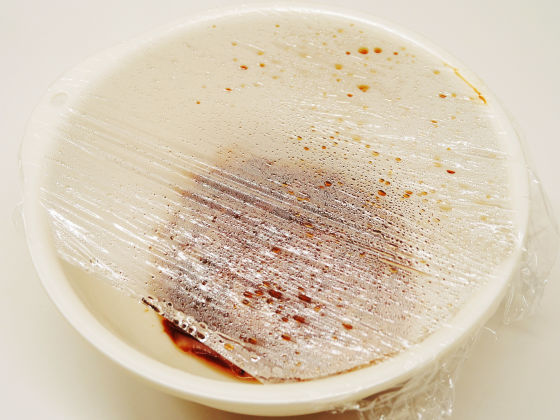 If you take lap, it smells a fragrant smell with steam. Teriyaki sauce is not made as a tortoise as a common thing, but chicken is shiny and it looks delicious.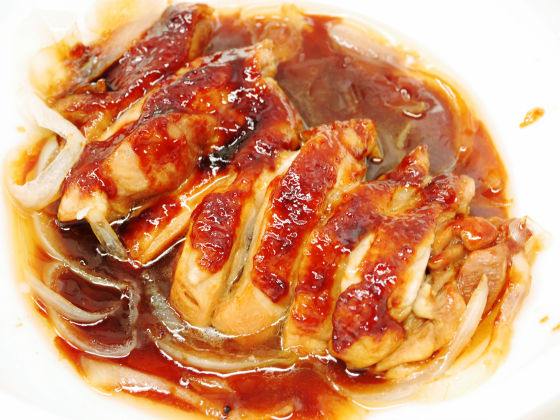 Serve chicken and onion in the dish ... ...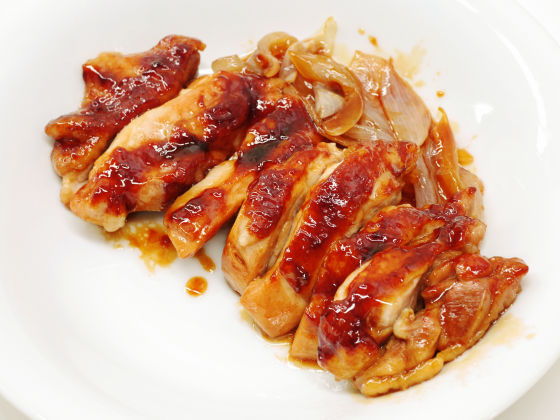 Finally we turn the sauce left on the heat resistant ball to chicken.



Teriyaki is like this without baking finished.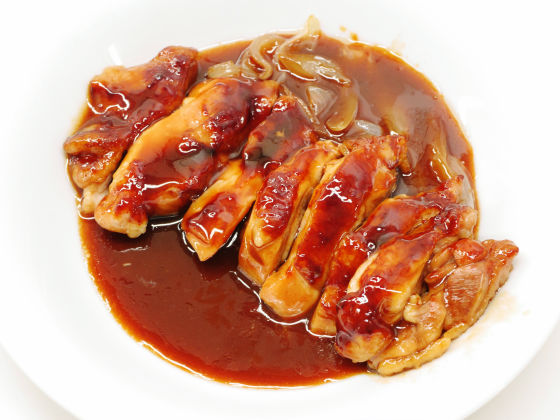 The appearance is almost the same as what appears in the store.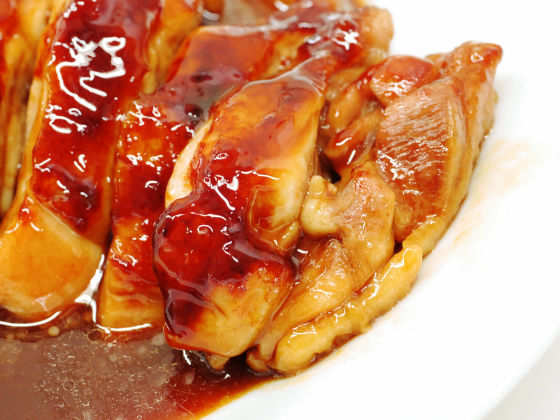 I will eat one mouth immediately.



The compatibility of thorns of pre-chicken chicken thigh with a little sweet, thick teriyaki sauce is outstanding. Because it is not grilling, I can not reproduce the crispy texture of the skin, but when considering the trouble of cooking it is a dish of satisfaction. Also, the chicken was heated till inside.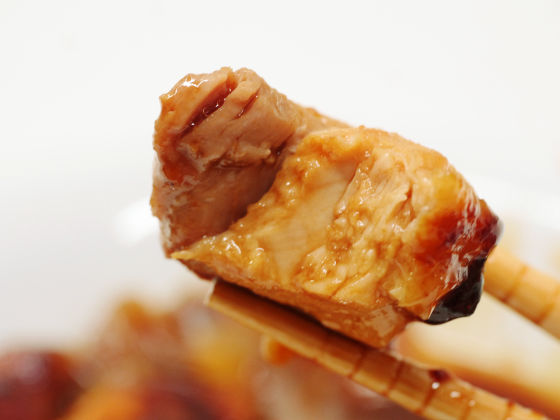 The onion is also heated properly. The sweetness of the sauce is strong, and sweetness of the onion also makes it a bit sweet and persistent.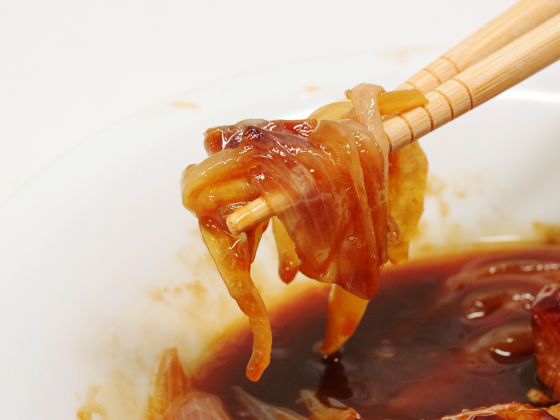 Finally I will eat with rice.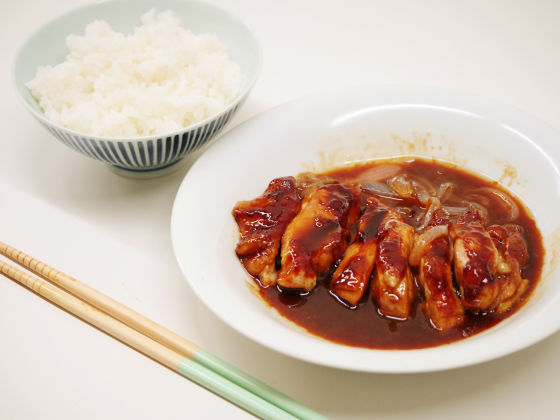 Because the taste of the sauce is strong, the taste of sauce is relaxed if you eat it with rice than eating it with Teriyaki alone.



If you are going to have Teriyaki at home and spending time, "Teriyaki without baking" which makes it possible to make it within 15 minutes even when you consider the time to cut on chicken or onion is ideal for when you are a little hungry . The price is 179 yen including tax 3 bags, so you can taste the teriyaki of chicken just by adding price of chicken and onion to 60 yen per bag. Though the taste of the sauce is a bit dense, people who love the heavy taste can only enjoy Teriyaki's Teriyaki, but it seems better for those who are easy to eat with other ingredients such as rice.