I tried using the reminder function that "Evernote" will notify you on the specified date on iPhone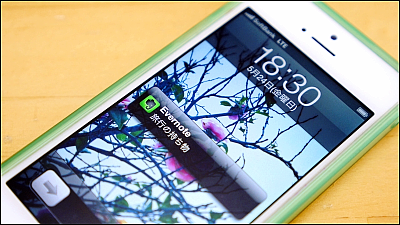 Software that records everything including work planning memos and ideas, photos taken that dayEvernote"Has been updated, and a new reminder function was added. CurrentEvernote for Mac,IOS,Evernote WebAs the service is available on the iPhone, I tried to see what it feels like using it on the iPhone.

Evernote reminder function appeared in Mac · iOS · Web version | Evernote Japanese version blog
http://blog.evernote.com/jp/2013/05/24/13516

So, immediately install the application on iPhone.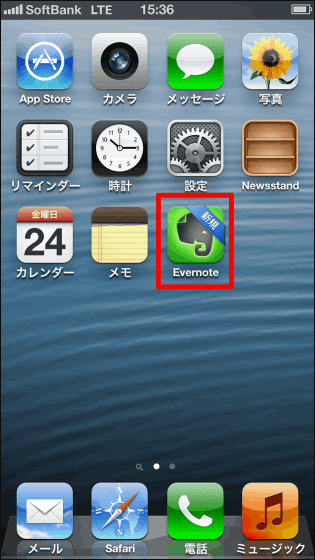 If you do not have an Evernote account, first create an account by filling in your e-mail address, password, etc.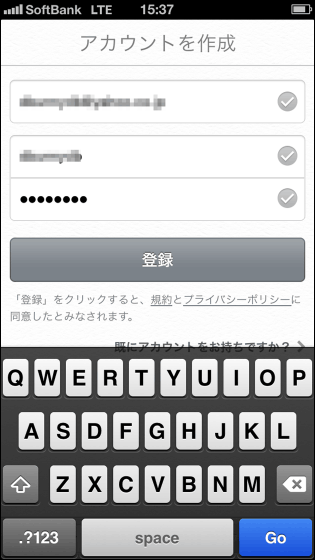 Tap new creation at the top left of the application home screen.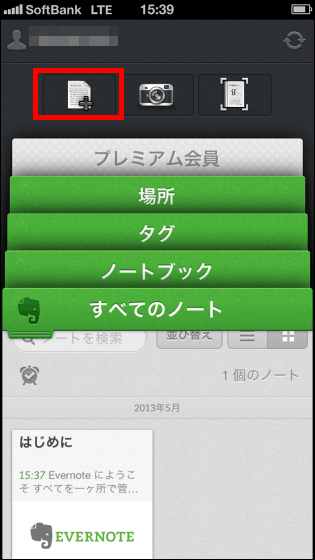 I will make a note about what I want to use reminders for my notebook. For example, it is also possible to create a travel checklist so that you can notify you by reminder several hours before you leave.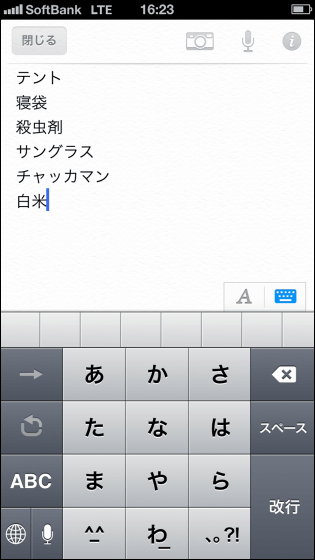 Tap the alarm clock at the bottom right of the screen and tap "Notify" in the displayed speech bubble.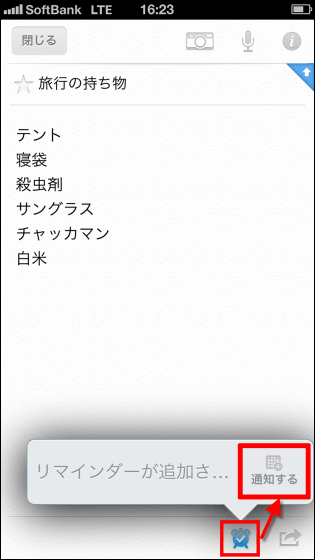 Then, since the calendar is displayed like this, tap the day you want to notify.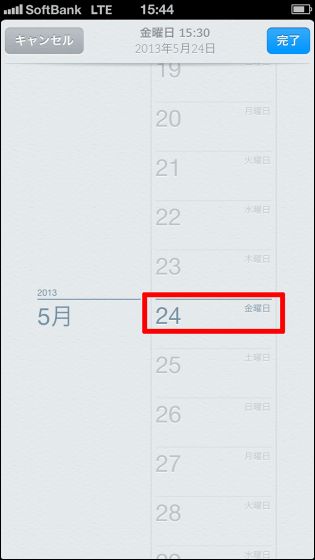 Then specify the time while swiping the screen. The time is in 15-minute increments, and you can notify either 00, 15, 30 or 45 minutes. Tap "Done" when finished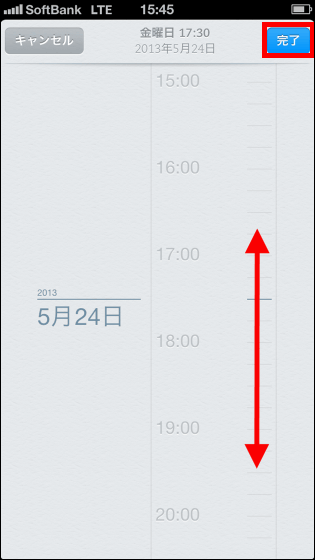 At this time, it is also possible to receive mail at the designated due date.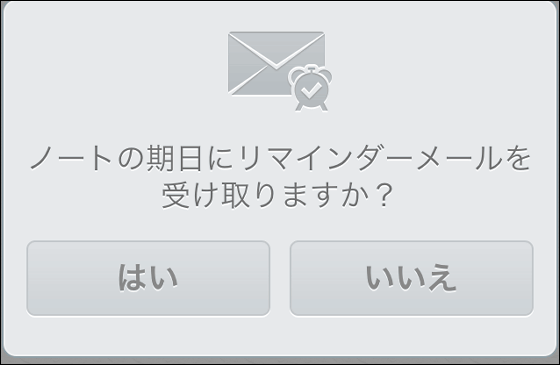 It is complete. Notification will be displayed on the iPhone when the specified date and time are reached.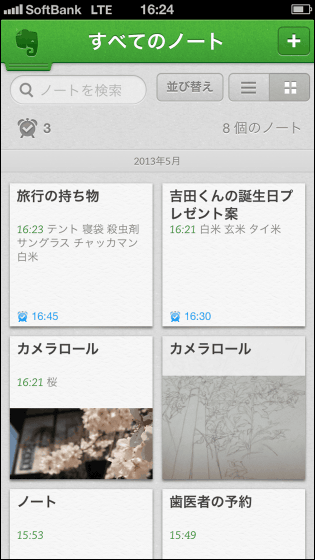 You can see how the notification is actually displayed from the following movie.

I received a notification with Evernote's reminder feature - YouTube


When you receive a notification while using the iPhone it looks like the following.

I tried using Evernote reminder function - YouTube


To further use the reminder function, tap "Edit" at the upper right of the screen.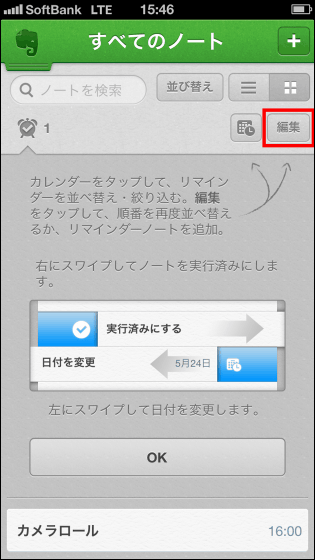 Put a schedule in the text box and tap "Notify".



Specify the date and time as before.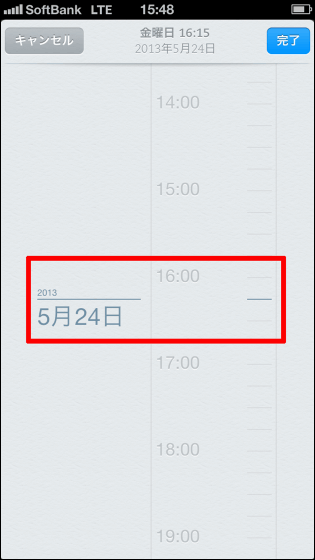 Then, the reminder items are displayed together on the note.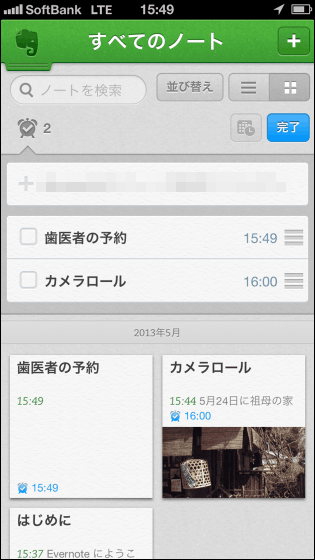 The order of items can be rearranged.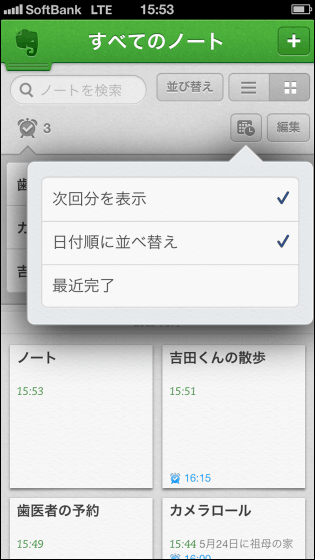 You can notify, you can make the completed item done, delete reminders, change the date.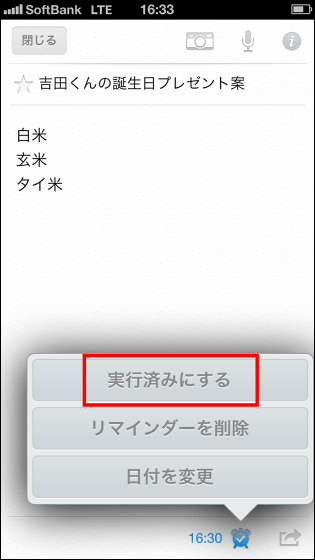 Tap on "Recent Completion" by sorting reminder items to see what is completed and what is not completed at a glance.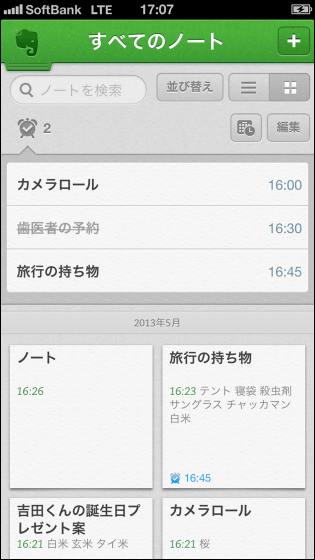 In addition, if you use the share reminder function, anyone who can access the notebook can register for reminder and be notified on the due date of the note, so it seems to be useful in various scenes such as work and events.