I tried using Google's Task List Application "Google To Do List"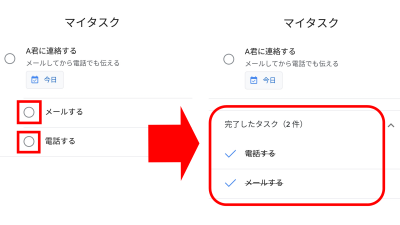 There are many applications that make Todo list (doing list), and some of them have types that strictly set deadline every time. Although there are many necessary scenes to strictly set deadlines if it is business interactions, when using ToDo lists for private business, it may not be necessary to strictly set deadlines. "Google Tasks list", You do not need to set a fine deadline setting and you do not have to use your head for operations, so you can easily create and manage To Do lists.

Tasks - Apps on Google Play
https://play.google.com/store/apps/details?id=com.google.android.apps.tasks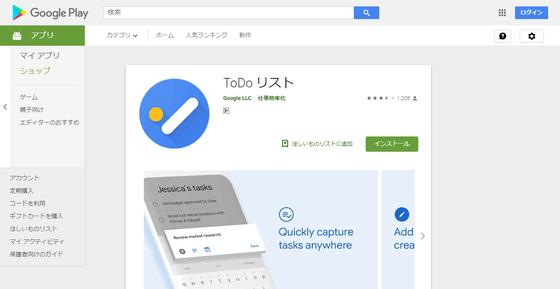 "Google To Do List"iOS versionWhenAndroidAlthough it corresponds to both versions, this time install the Android version. On Android device "Google Tasks list"And tap Install.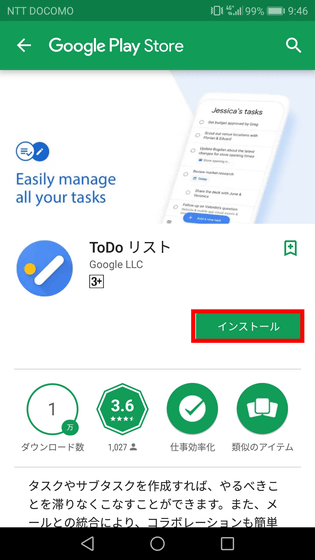 When installation is completed, tap "Open".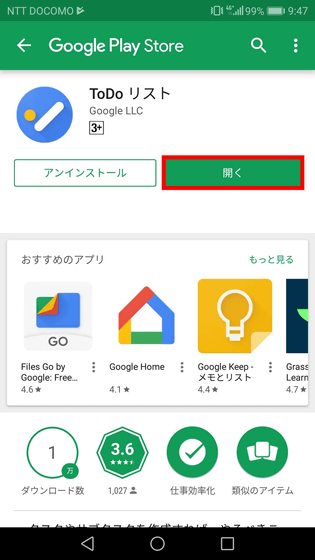 When the "Google To Do List" screen is displayed, tap "Try to use".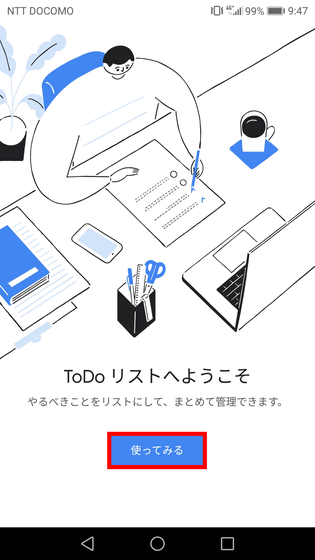 The "My Task" screen will be displayed. In this case, I will register the task "Please contact A with you by phone". First, tap "Add new task".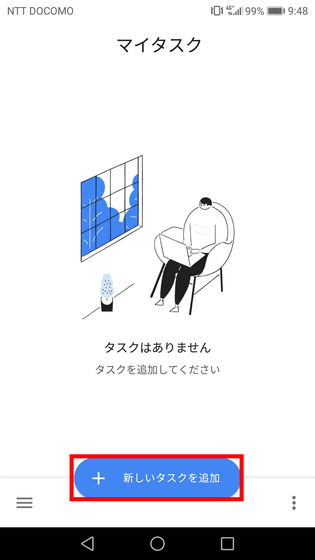 Since the input screen of the task is displayed, input "Please contact A" and tap "+" button.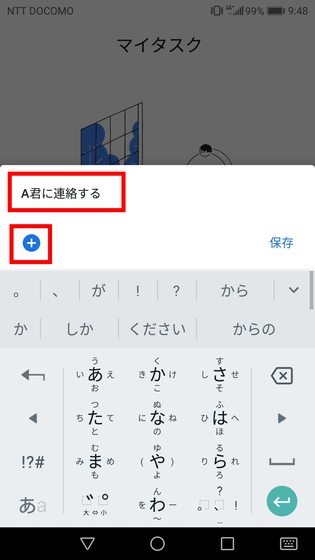 Here, the "input detailed information" button and the "time limit input" button are displayed. Tap the "input detailed information" button ......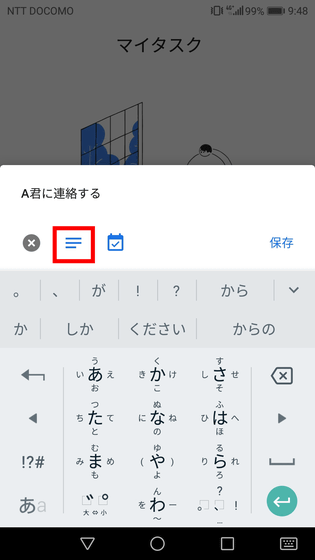 Enter "E-mail and tell on the phone". Then tap the "Enter Due Date" button.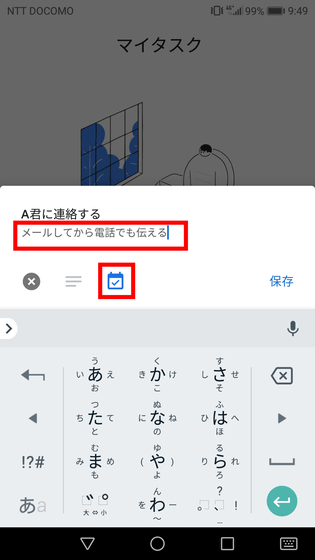 As the calendar is displayed, designate the date as contacting today, and tap "OK"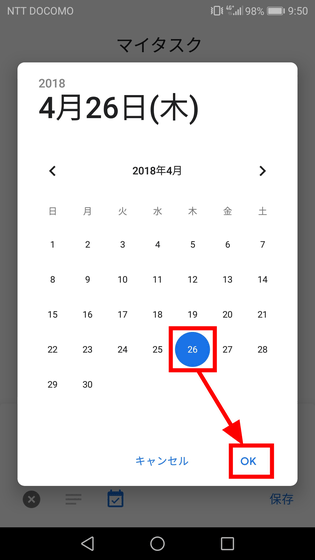 Tap "Save".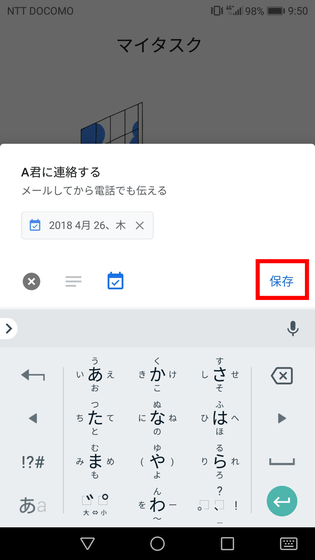 Adding a task is now complete. However, with the task registered this time, it is possible that you will forget either task without having completed the task unless you make a phone after you mail Mr. A. So I will add two tasks "Mail" and "Call" into the task "Contact A". First tap "Contact A".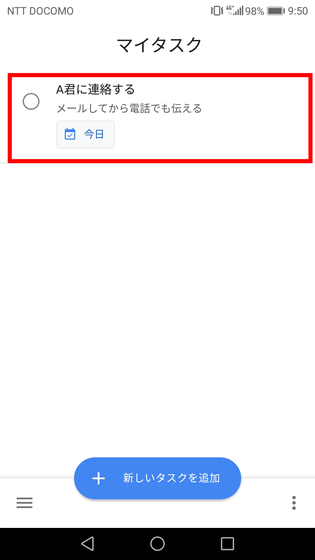 Tap 'Add subtask' ...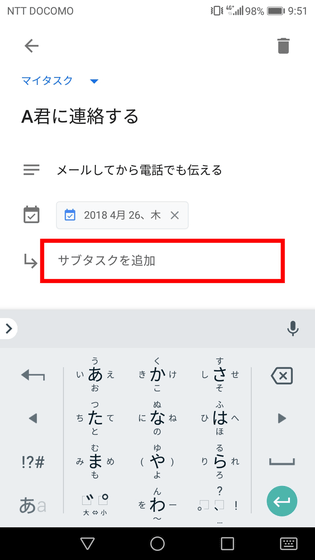 Type "Mail". Tap "Add subtask" below ...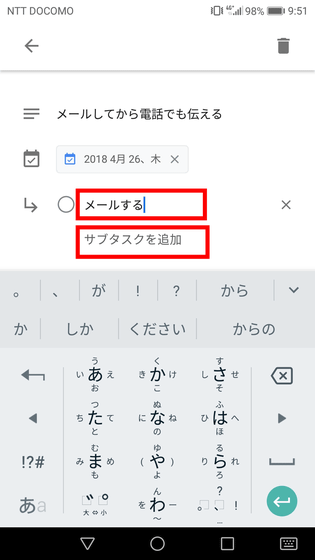 After inputting "Call", tap "Back" button.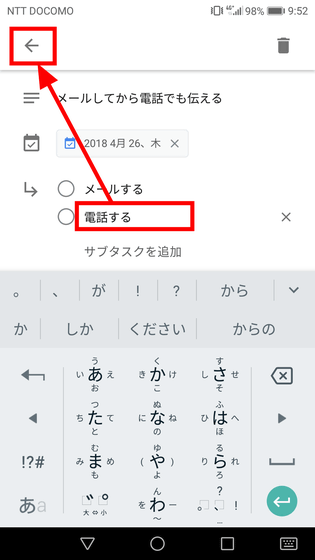 You can now add "Mail" and "Call" tasks to the task "Contact A". Here, when you finish mailing and phone to A, tap the "○" button to the left of "Mail" and "Call".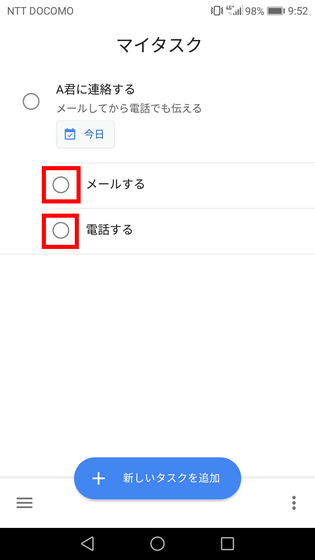 Then, the two tapped tasks are treated as completed tasks. With this, it can be considered that the contact with A has been completed, so tap "O" button to the left of "Contact A".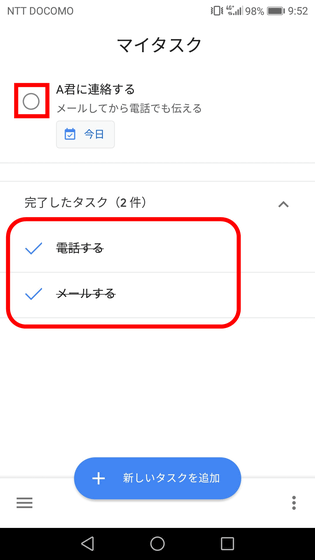 I have completed all the tasks.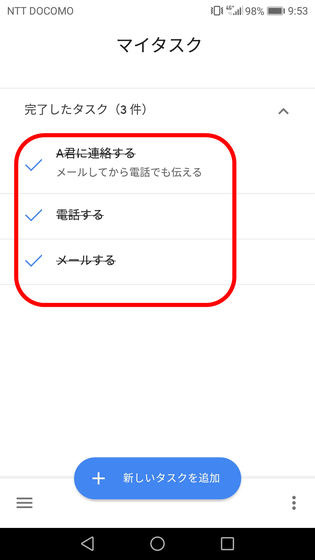 Also, the registered ToDo list is synchronized with "To Do List" of Gmail and Google Calendar of web browser version. For this reason, it is also possible to add a task in the ToDo list of the web browser version and check it on the application side.