Start Menu Reviver, a free software that adds a start menu to Windows 8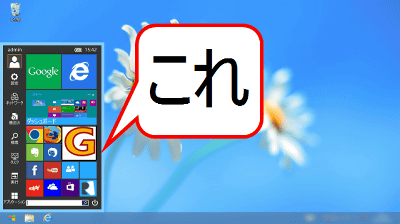 In Windows 8, there is no start button that has been installed in Windows so far. It restores its start button, and it looks like Windows 8 seems more like a free software "Start Menu Reviver"is.

Start Menu Reviver
http://www.reviversoft.com/start-menu-reviver/

You can check from the following movies what kind of movement you do when you actually use it.

Start Menu Reviver (English) - YouTube


This pageClick on "DOWNLOAD" to download the installer for Start Menu Reviver first.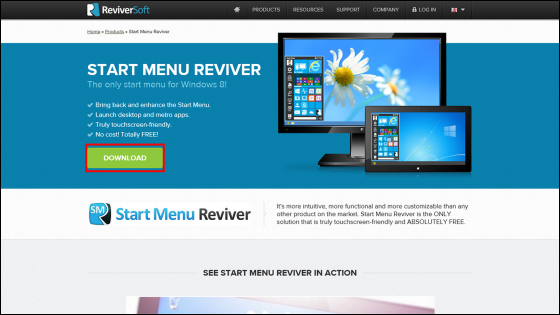 When the download is completed and the software is started up, the language selection screen will come up and click "OK"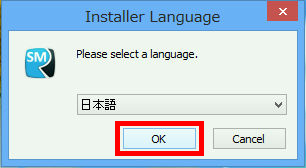 Click "Next"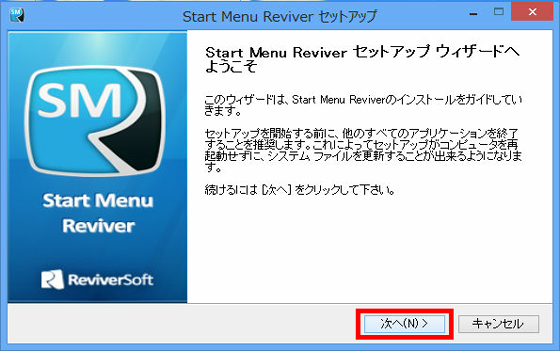 Select "I accept the license agreement" and click "Next"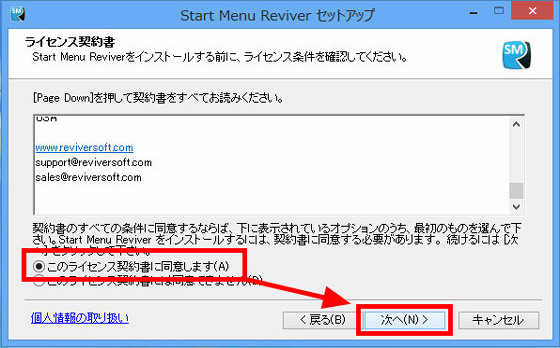 Then click "Install"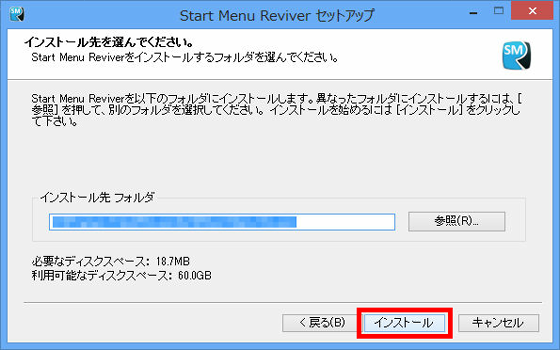 Click "Finish" to start up the main unit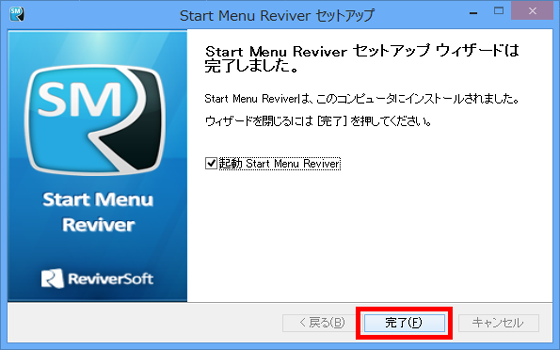 When starting for the first time, since the operation explanation screen of Start Menu Reviver is displayed, uncheck "Show this screen at startup" at the bottom left and click "Close"



When you press the Windows key, the Start Menu Reviver will be completed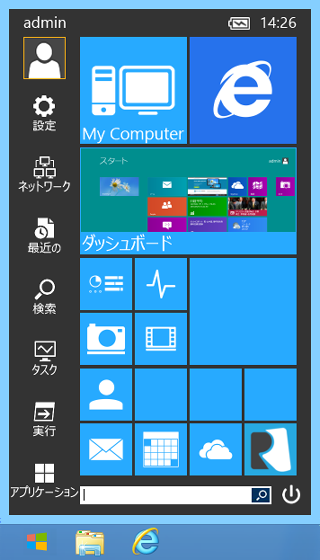 To add a shortcut tile Select 'Add tile' from right click on plain tile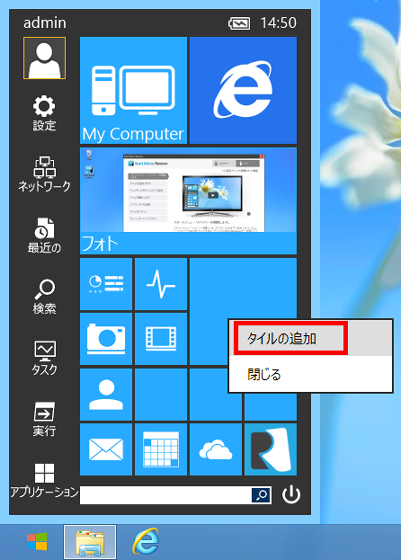 On this "Add Tile" screen, you can select "Description" "Shortcut" "Color" "Picture". Approximately 200 icons are prepared in advance for "Picture"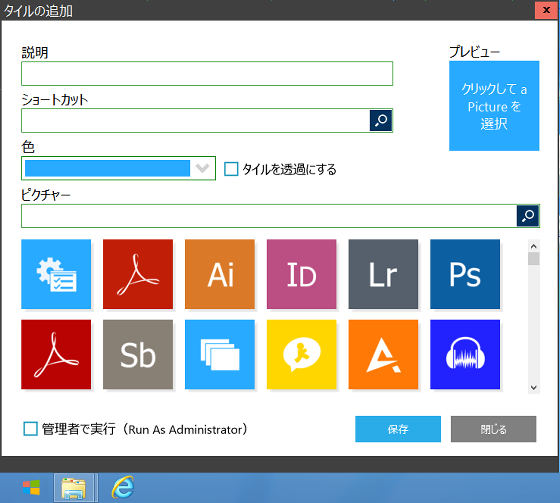 今回は試しに、GIGAZINEへ一発でアクセスできるタイルを作ることに。「説明」にGIGAZINE、「ショートカット」にはGIGAZINEのサイトURL「http://gigazine.net/」を入力、「色」は黒を選択して「保存」をクリック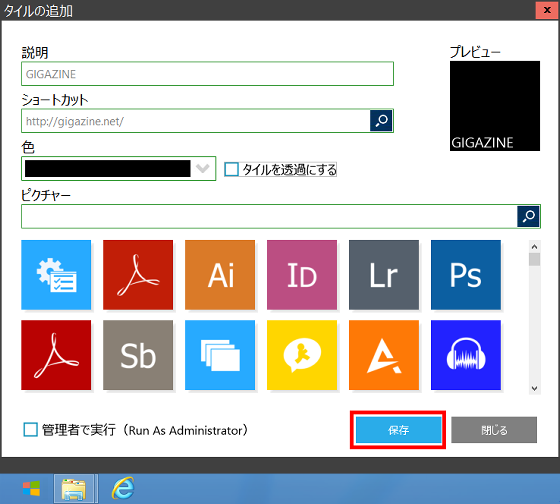 Then the tile of "GIGAZINE" was added to the tile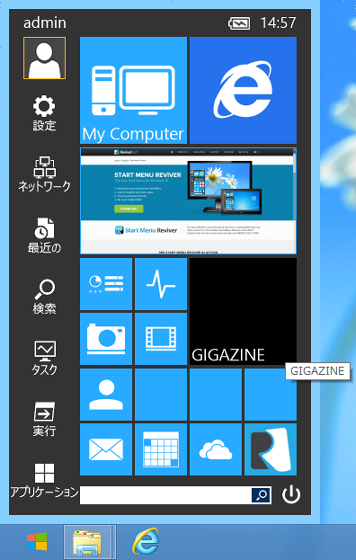 Click on a tile to fly properly to GIGAZINE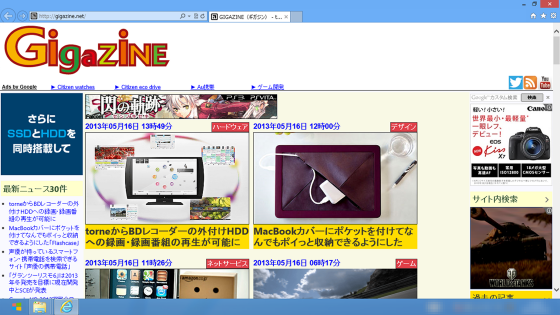 Also, in order to add an application as a tile, when you click on a tile that does not write anything, applications that can be added are displayed in the list ......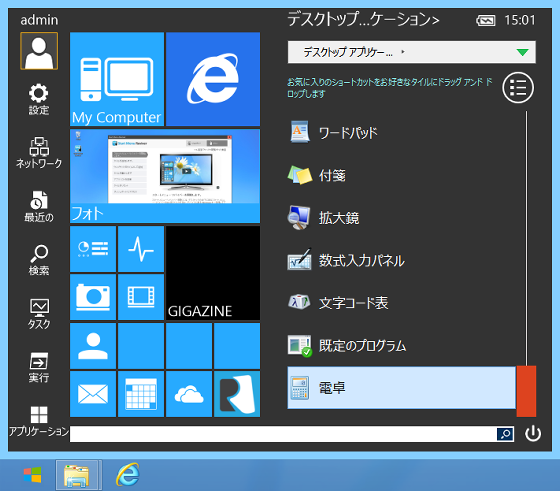 Drag and drop the application you want to add to the tile



Then it will be added to the menu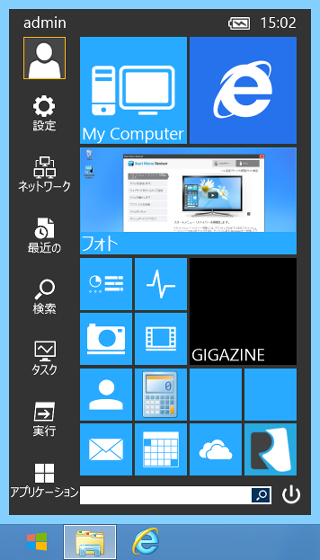 To erase unnecessary tiles, right click on the tile you want to erase and click "reset tile"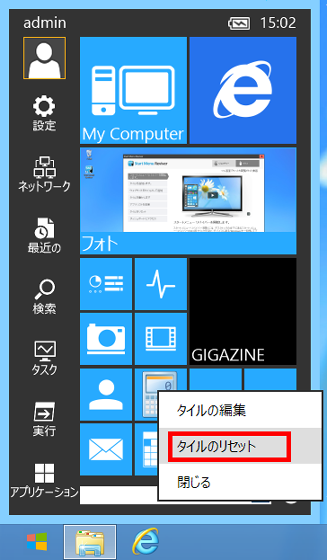 In addition, to add shortcuts to files and folders instead of applications and sites Click on "desktop application"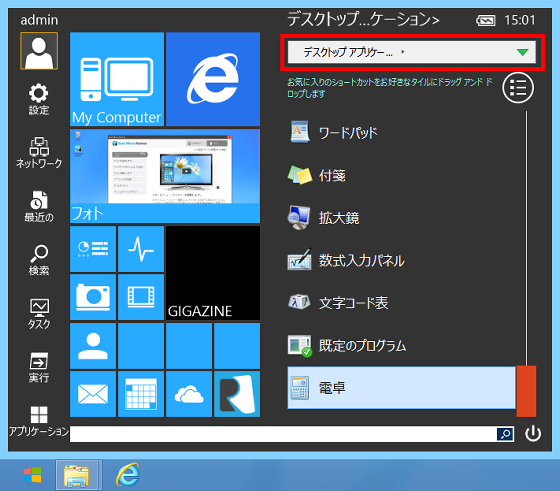 In addition to the application to add to the tile, you can select the location of the file / folder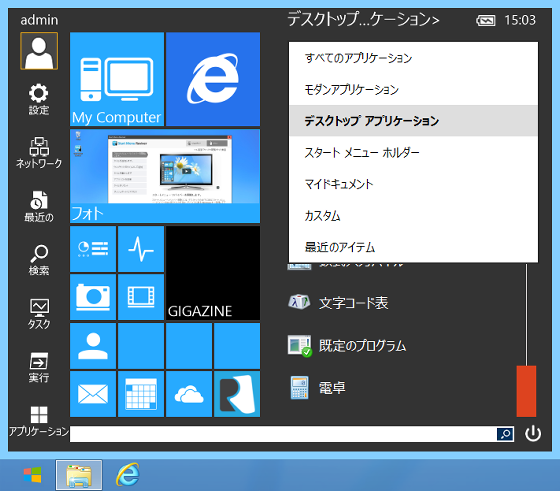 For example, if you select "All applications", you can add a "People" tab etc. in the dashboard



I tried playing with the start menu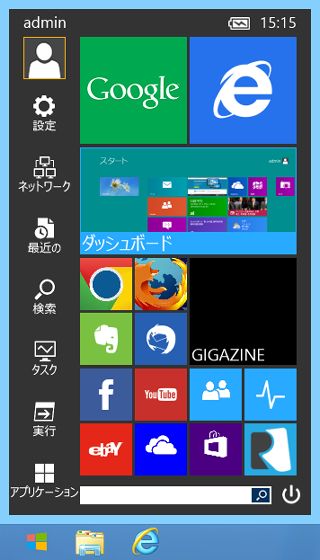 Also select "Custom"



Select the folder and click "OK"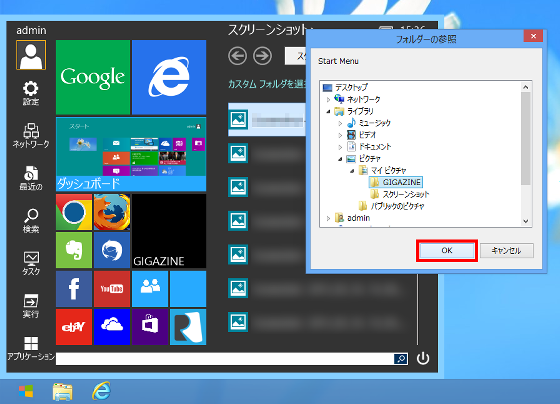 You can also add image files and text files to the tiles by dragging and dropping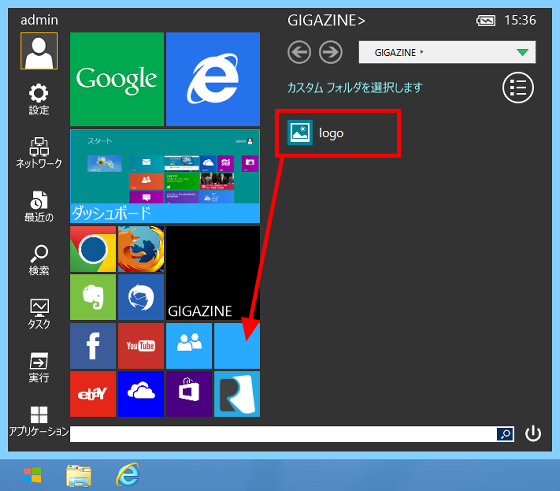 Right-click the preview from "Edit Tile" and click "Browse"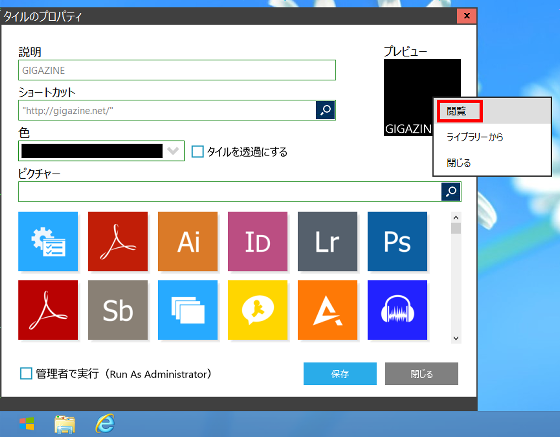 Select image file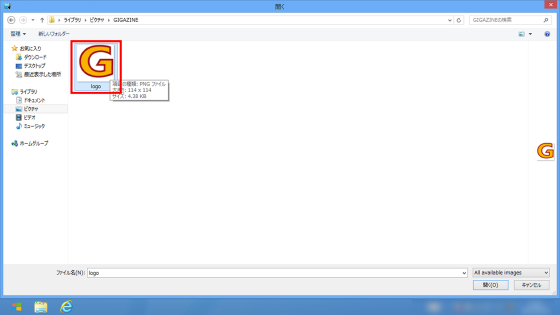 Click "Save"



You can also change the image displayed on the Start Menu Reviver to your favorite image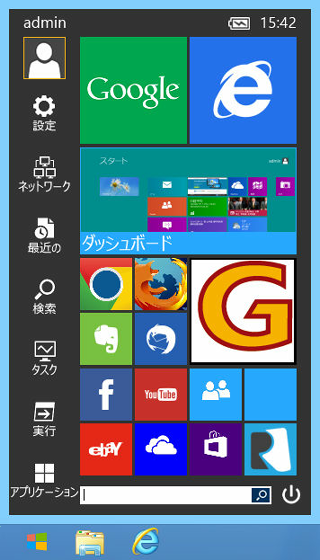 It is displayed on the desktop like this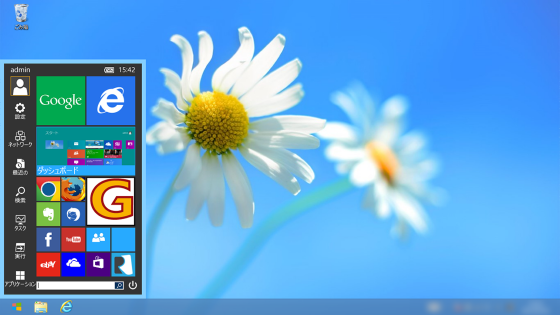 In addition, you can set Start Menu Reviver by selecting "Application" from "Settings" of Start Menu Reviver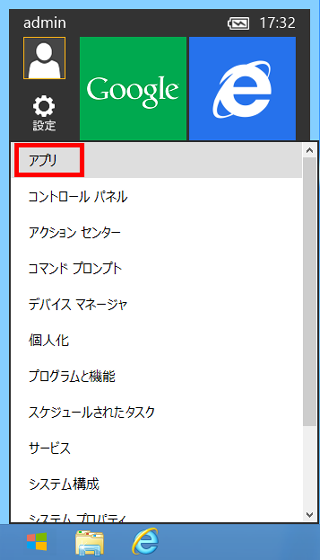 The Start Menu Reviver setting can change the language you are using, the design of the StartMenu button at the bottom left of the screen, how to use the dashboard tile, how to display the extended menu displayed beside the tile, where the extended menu opens by default, Windows key Application displayed when you press, Start Menu Reviver color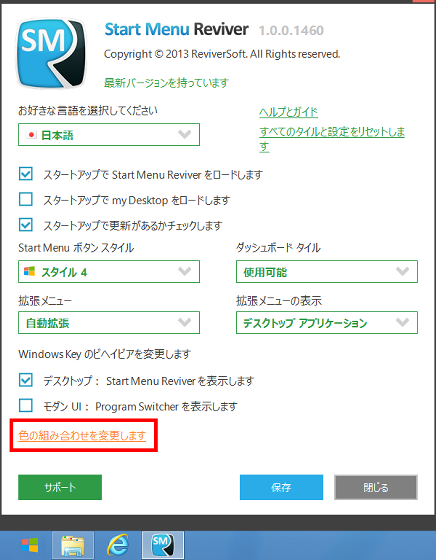 You can freely change these items