"TATETSUI" application that anyone can easily vertically write tweets on Twitter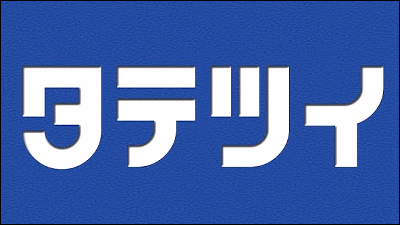 Line feeds are now displayed on Twitter, and vertical tweets that we could not do so far became possible, but when you tweet you do not have to enter the letters vertically, you can instantly write the sentences typed horizontally An application that converts to vertical writing is "TATETSUI"is.

TATETSUI for iPhone, iPod touch, and iPad on the iTunes App Store
https://itunes.apple.com/us/app/tatetsui-zong-shuki-jian-dan/id622620267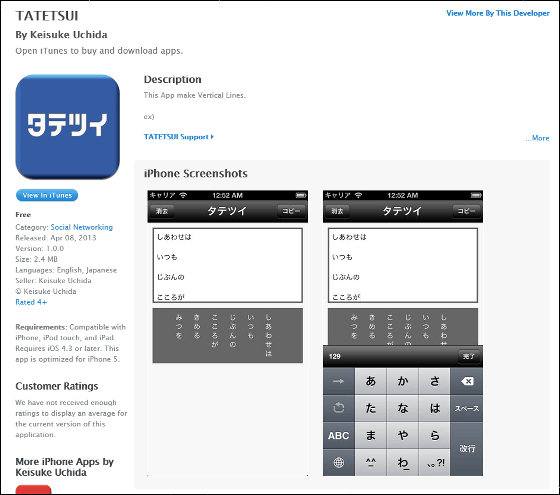 First install the application.



Launch the application.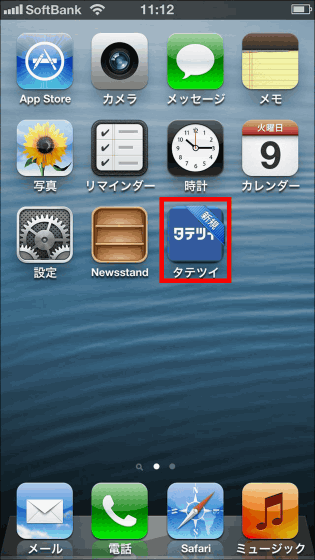 Since the text box is displayed immediately, fill in the sentence to post in it. At this point it is still horizontal.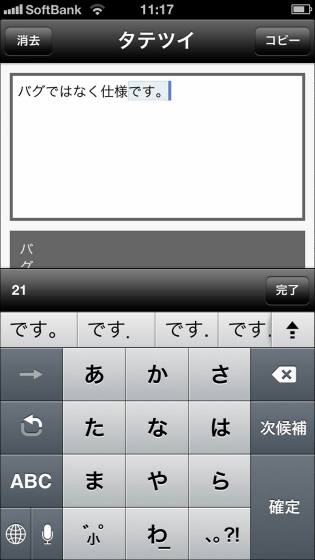 Since the text which became vertical writing is displayed under the text box, if there is no problem tap "copy" at the upper right of the screen.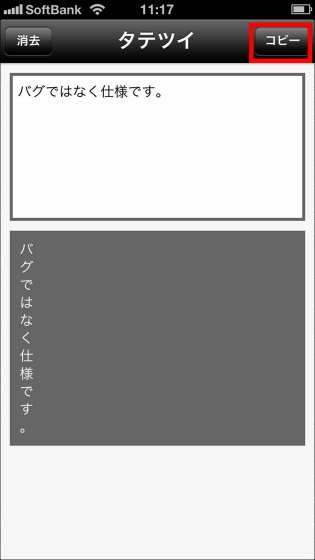 Press "OK".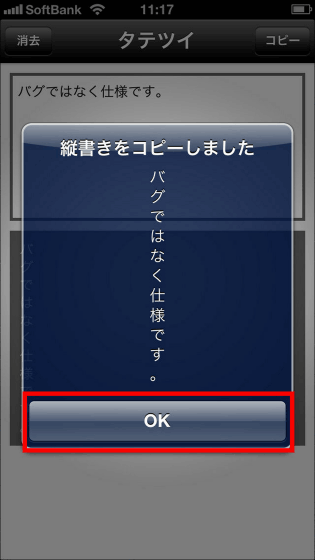 Then log in to your Twitter account and paste the text you just copied.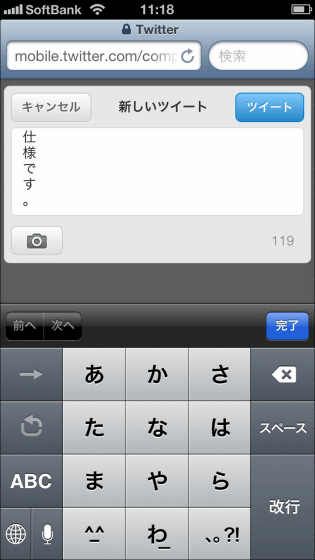 Then you can post vertically with such feeling.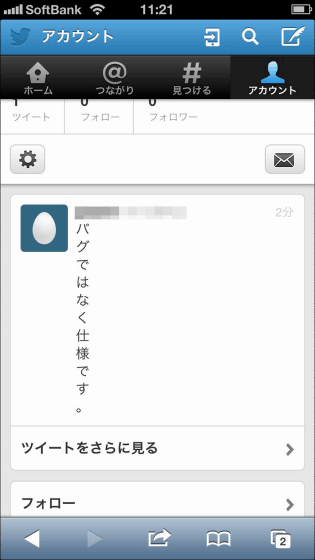 Some characters such as horizontal lines may not be displayed properly.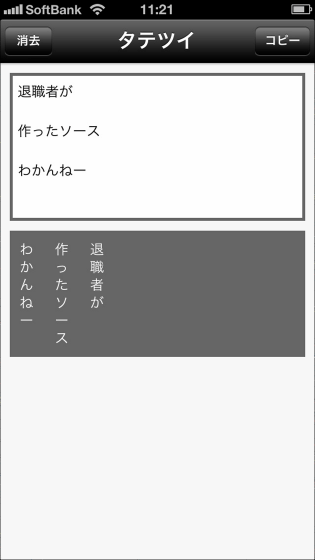 In such a case, looking at the confirmation screen, change it to a vertical line and adjust it.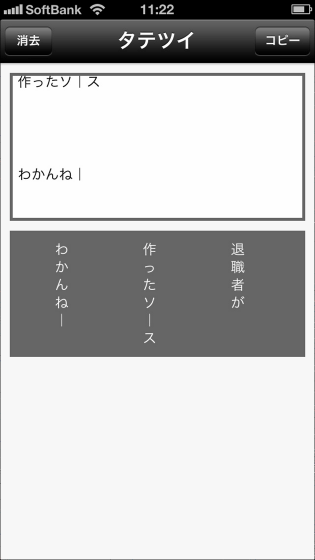 Copy and paste on tweet creation screen ......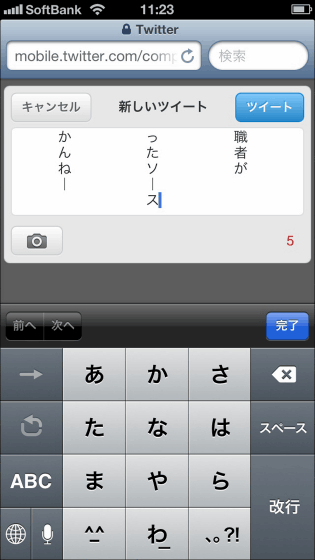 Like this. When I checked the screen from the iPhone, the display was collapsed for a while.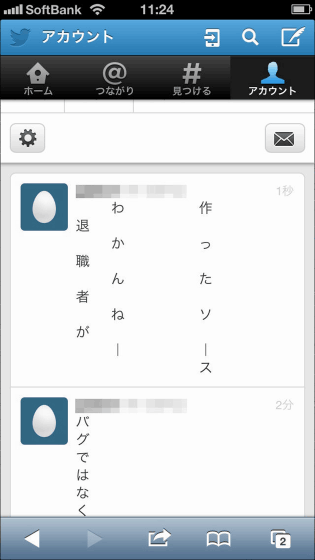 However, if you turn the iPhone sideways, it will be displayed properly.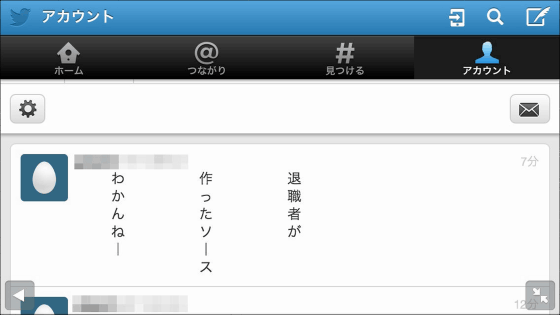 On the PC screen the shape was displayed vertically without losing shape.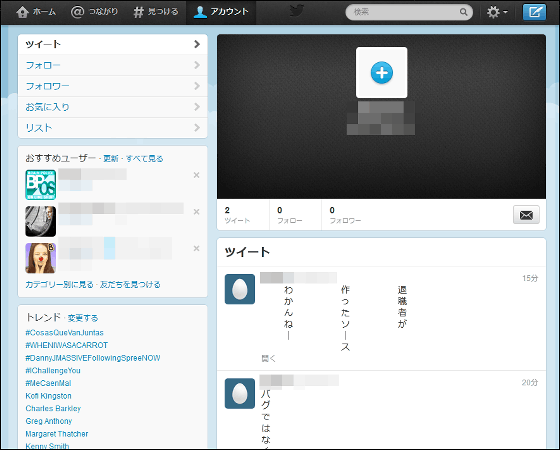 There are Android apps as well as iOS.

Vertical - Vertical for Twitter - Android application on Google Play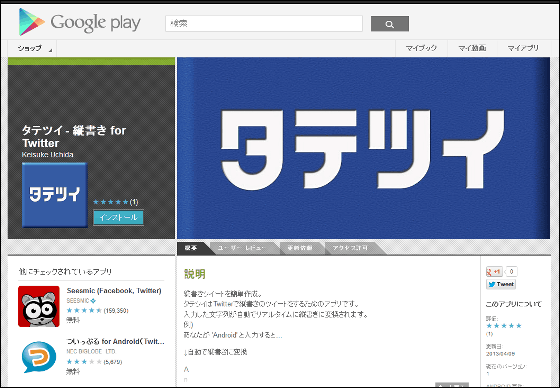 In addition, it is not an application linked with Twitter, it is an application that generates vertical writing sentences from horizontally written sentences, so it can be used with LINE, Facebook, and mail.