I made various kinds of "non-flyer" that makes fried foods with hot air without using any oil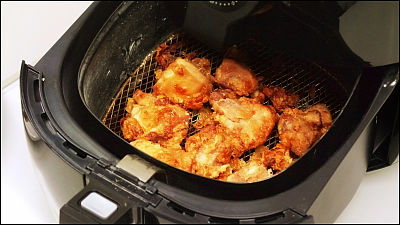 It is possible to heat the whole foodstuff at a stroke by the technology which conveys hot air of maximum 200 degrees from top to bottom at high speed and can make fried crisp without fried oil.Non flyer"is.Because I chin in the range fried powderThere are also series made without frying like oil, but it is also true that the taste is inferior to the real deep-fried fried eggs, so what kind of thing is the non-flyer's ability released in it, borrowing the real machine I tried using it.

Deep-fried food cooker non-flyer with heat and air | Phillips
http://www.japan.philips.co.jp/kitchen/nonfryer/

This is a non-flyer. It is a strange shape like an egg type that cut off ahead, but this shape accelerates the convection of heat and air inside and seems to confine the flavor of the ingredients.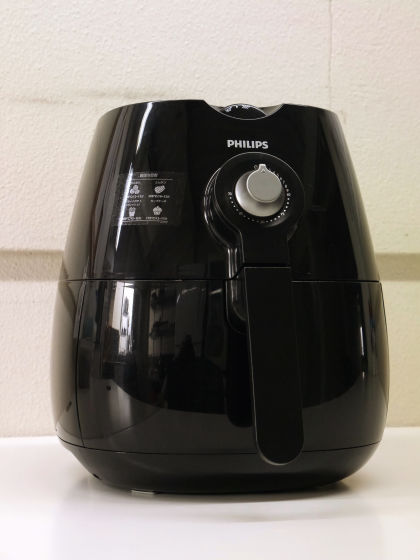 The plug extends from the back.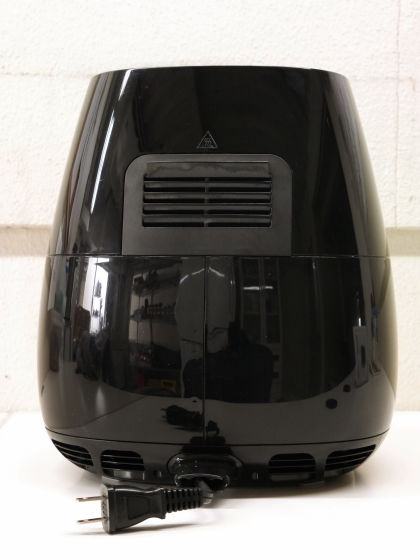 Looking from the side like this.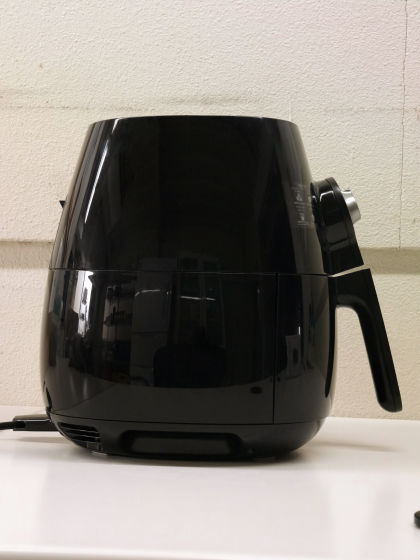 When you pull the handle, the basketbread is designed to be removable like a drawer.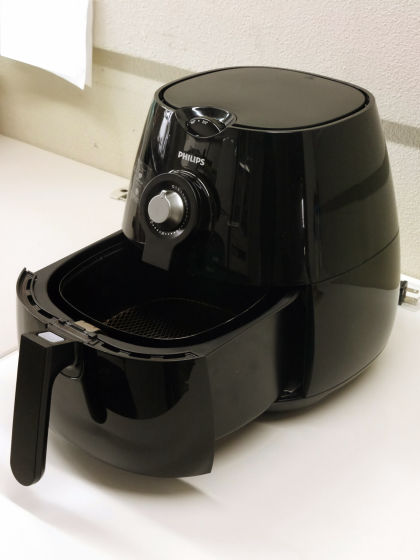 From basketbread, further inner basket can be separated.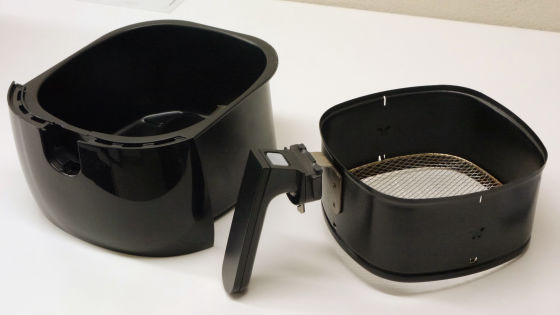 The non-flyer has a collection of recipes, from the classic menu of fried chicken and pork cutlet to arranging menu such as mackerel sesame seeds, how to cook various dishes. By doing cooking according to recipe collection, you can use non-flyer without fail.



By saying that,Osaka kingI will make fried chicken with fried noodle from the sauce.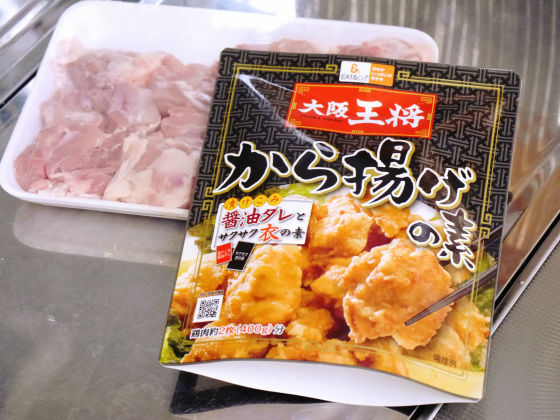 First of all, put in sauce soaked in chicken sauce.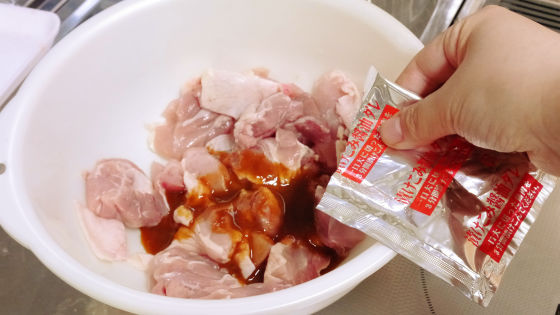 If you mix sauce thoroughly, pick it for 3 minutes.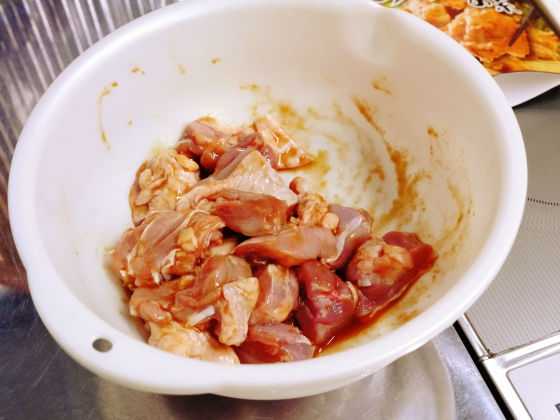 After 3 minutes, sprinkle the crispy clothes and sprinkle the whole chicken.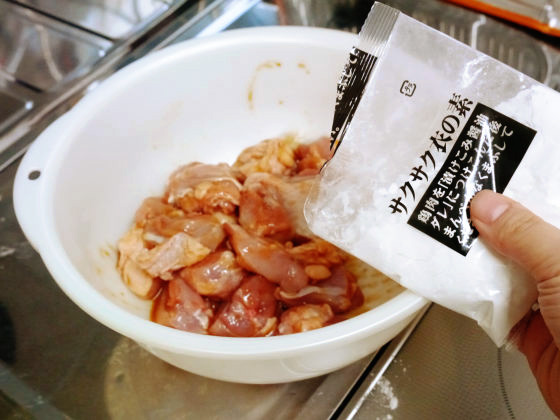 Put chicken in basket ...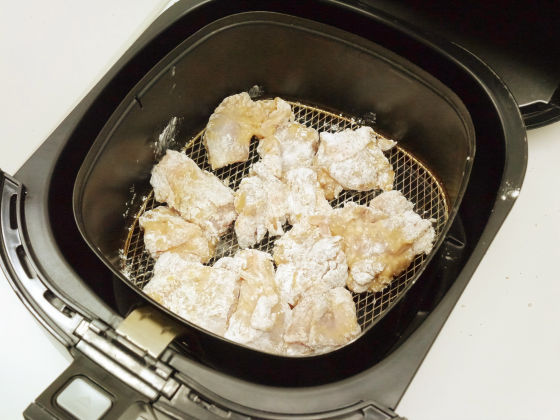 I will return the basketbread to the main unit.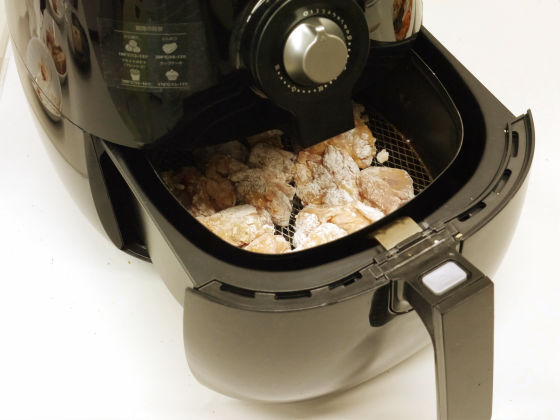 As you can see in the recipe collection, just set the temperature to "180 degrees" and the timer to "12 minutes" OK. Cooking started with "Buo" sound. The sound is like an air conditioner because air moves in the inside, it is not noisy as "noise".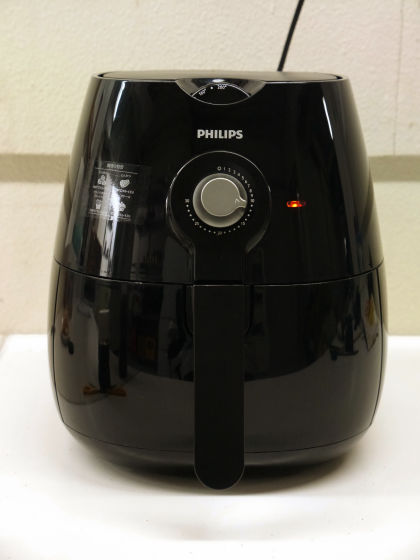 The lamp will light red during preheating.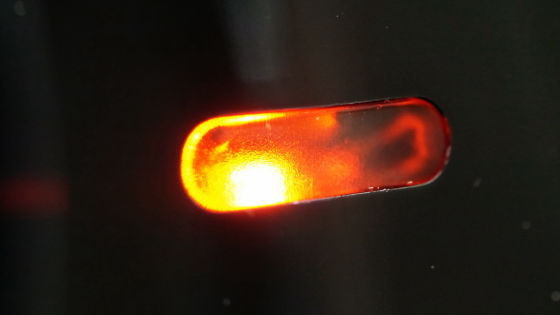 After 12 minutes, the sound like "oven" like an oven toaster let me know the end of cooking.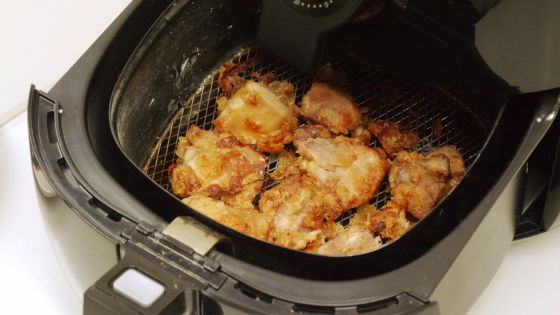 The fried chicken is making juice with Juwahuwa and it is pretty juicy.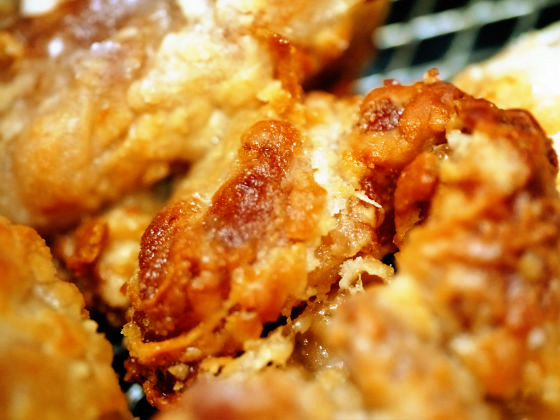 Basketbread is easy to remove with a single button, so convenient to serve on a plate.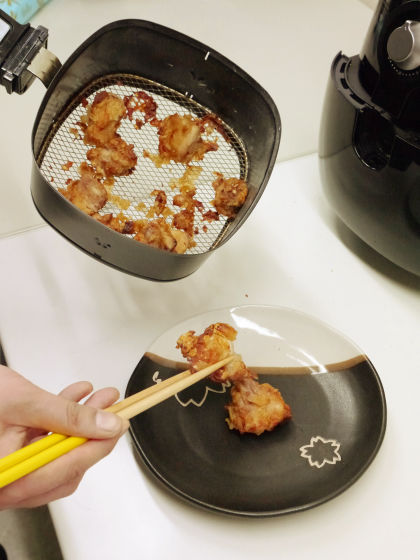 Oil is floating, appearance seems to be not so different from ordinary deep-fried.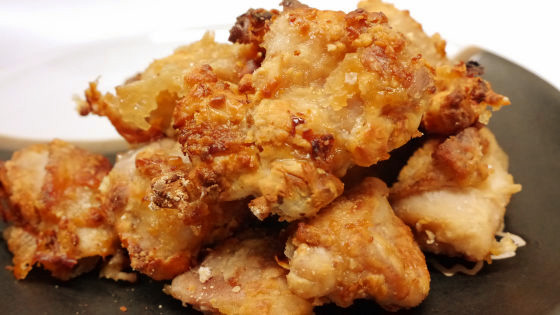 I tried eating and it seemed juicy that I could not deep fried and my clothes were crispy. It seems that it is very finished and it looks like a finish similar to the time when fried by oil oozing out of chicken itself. On the contrary, how much oil was used for deep-fried so far? Although it becomes horribly ... ....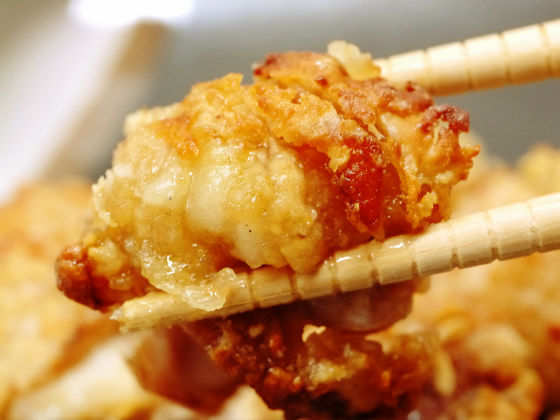 When I got it, the juice and the meat juice overflowed. According to the recipe collection, the usual deep-fried tofu is 582 kcal for 2 servings, and if non-flyer is used, 92 kcal less than 490 kcal can be deep-fried without changing taste. It was a bit disappointing that there was also a little powdery part left by the part, but overall it was deliciously finished.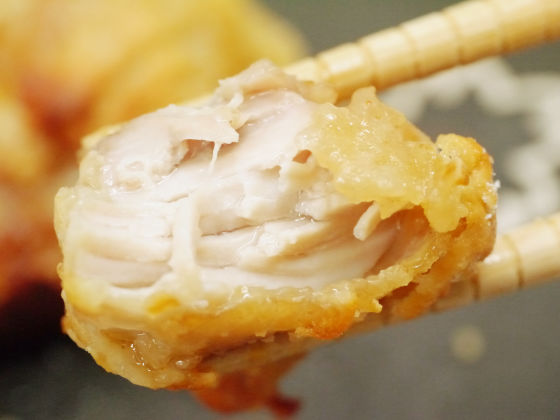 I found out that deep-fried fish can be quite tasty. I will try shrimp frying to see what happens when cooking frozen foods.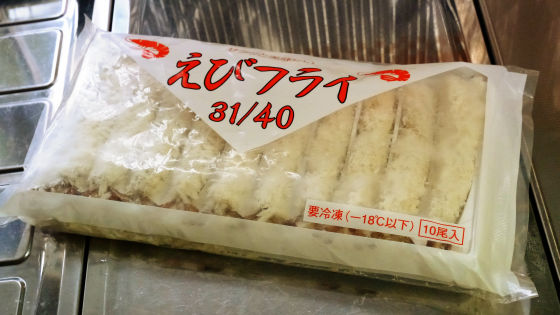 Arrange the shrimp in the basket ...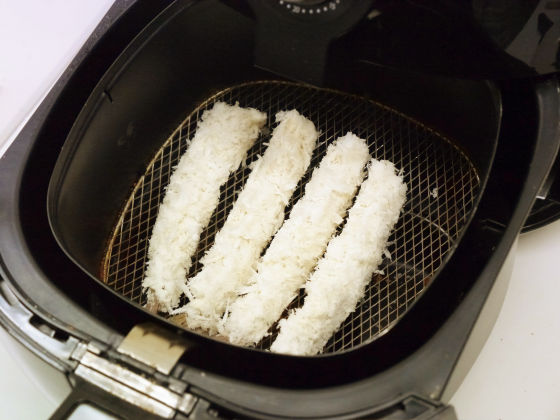 Set in the main body. The cooking time of frozen foods is also written in the instruction manual, but not all food materials are written, and cooking conditions are different depending on the size, so we will heat while watching the state.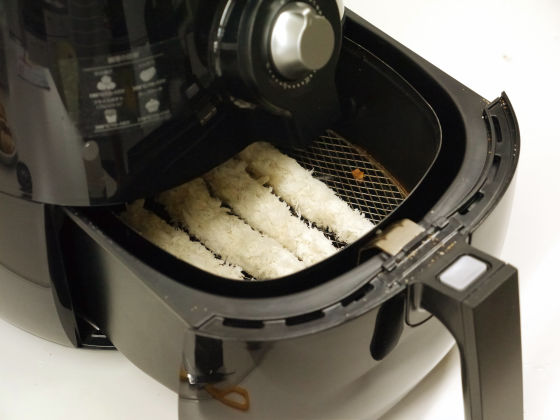 While cooking, the side of the body gets a little warmer, but it is safe as it will not get hot enough to burn off.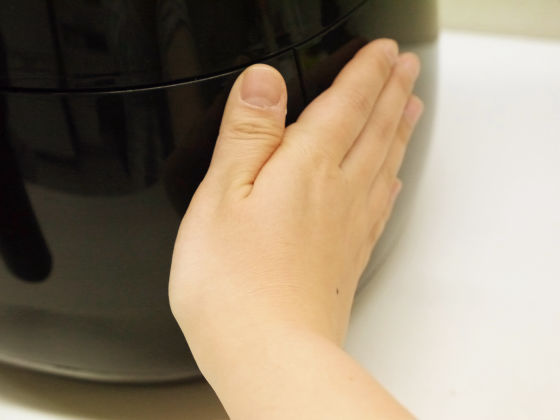 After heating, shrimp fried like this.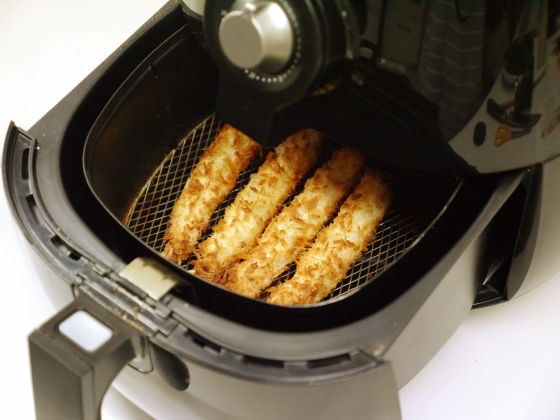 It is a fox color.



Fried shrimp fried has crispy tooth touch, but those cooked with non-fryer were rather crispy tooth touch. Oil does not ooze from the inside like a fried chicken so it looks a little uneven, but this is an ant in this.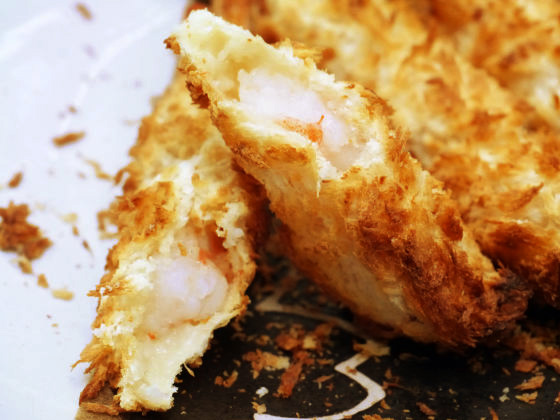 The fire has gone through properly, shrimps are pretty. After all thinking that it is "shrimp fly" because there is no oil feeling, there are also people who will be "this is not ... ...", but people who do not eat so much and are concerned about health, It seems to be better to have a texture with a crisp and refreshing feeling.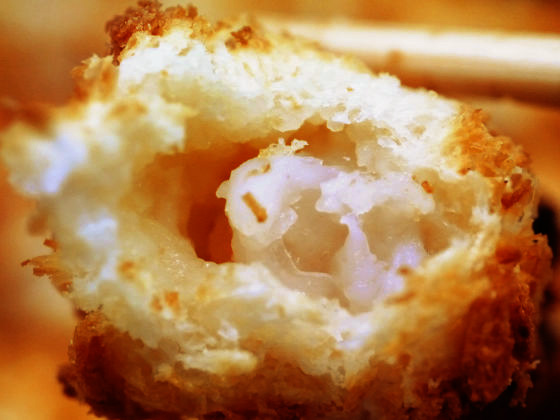 But it is still unsatisfactory! When saying that it is OK even if you add a tartar sauce.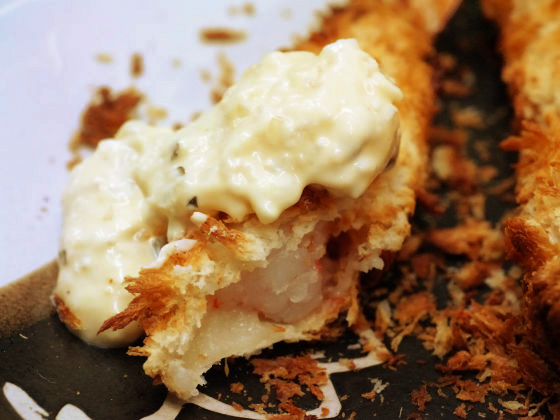 Also, since fried potato was also on the recipe collection, I also challenged it. Peel off two small potatoes, peel them into combs, drain them thoroughly and spread them to the basket.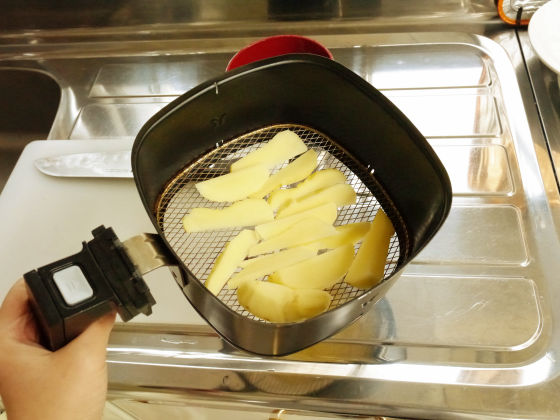 Then set basketbread in the main body as above and heat for 16 minutes.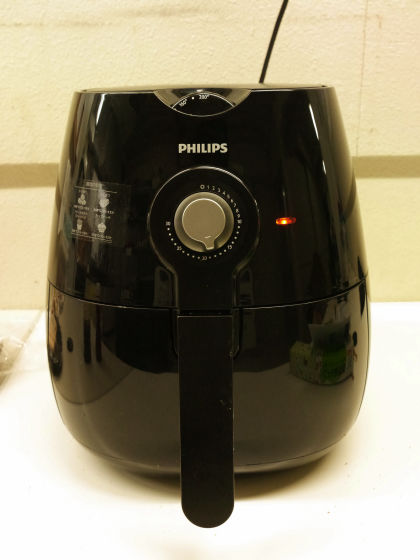 Transfer to a dish and sprinkle with salt while it is still hot. It looks a bit different from French fries ...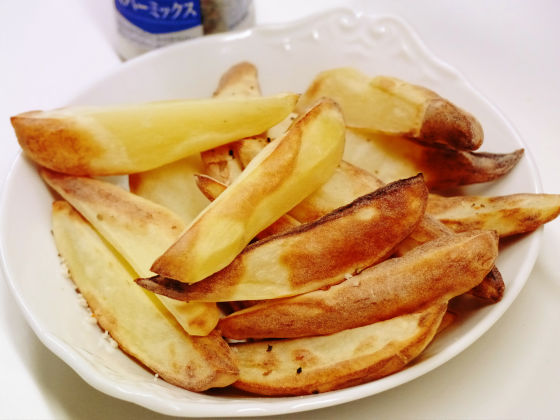 Although the surface is not succeeding, Hokuhoku inside. There is no crispy texture so it is not like a french fries, but because the surface is fluffy and fragrant, it does not mean it is becoming a puffed sweet potato. When you put butter, you feel like you can eat deliciously after transforming into butter. According to the manual, if you want to add a deep-fried feeling, you can eat deliciously using 1/2 tablespoonful of oil.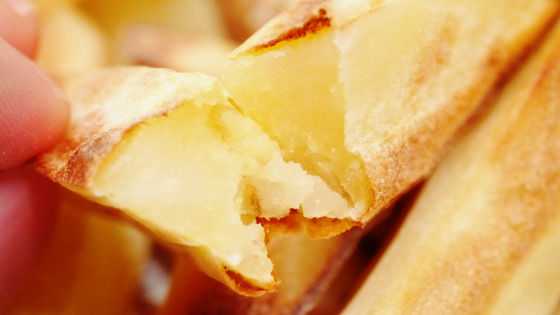 In addition, too much heating creates a mysterious object, so make cooking on the main recipe when you cook, and make sure while checking the contents of the basket sometimes.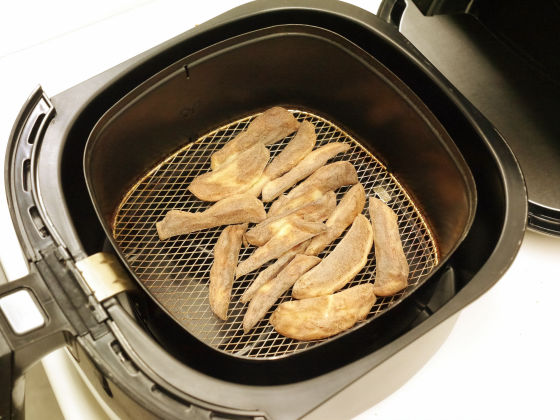 So by cooking things without frozen foods or greasy feelings, foods with slightly different feeling from those of deep fried foods are produced, but it seems that they are not fried when they are cooked using fresh raw meat that is originally stuck with oil There is not a sort of high level that can be made with calorie off, it is perfect for people who are concerned about health or are on a diet.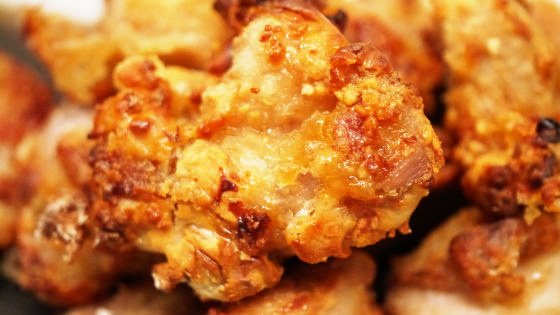 Price is the lowest price of .com on March 2720,799 yenIt was.