Smartphone main body + docomo LTE · 3G + monthly fee of 2980 yen · "almost smartphone" capable of tethering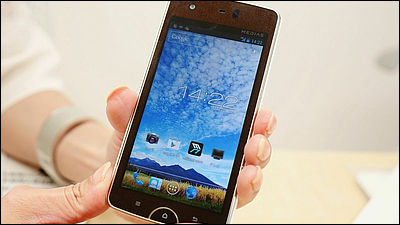 "MEDIAS NE - 202" as a smartphone, "BIGLOBE LTE · 3G (available in Xi / FOMA area of ​​NTT docomo)" as a mobile communication service can be used "MEDIAS for BIGLOBE LTE "nearly a smartphone""is. We have started accepting from today and can make phone calls by using "BIGLOBE phone · mobile" application which can have phone numbers starting with 050, and up to 10 tethering is OK.

MEDIAS for BIGLOBE LTE: 2,980 yen per month "nearly smart"
http://join.biglobe.ne.jp/medias/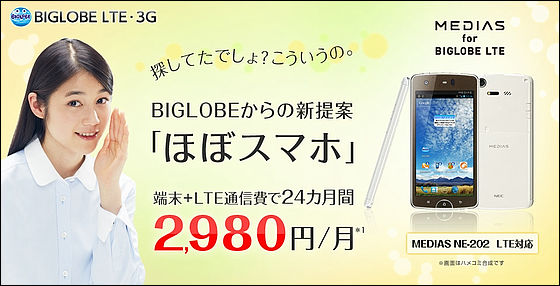 This is the main body of the smartphone. It is based onN-07DThe difference is the coloring part. The table is brown, the back is white, and so on. The display size is about 4.3 inches TFT liquid crystal.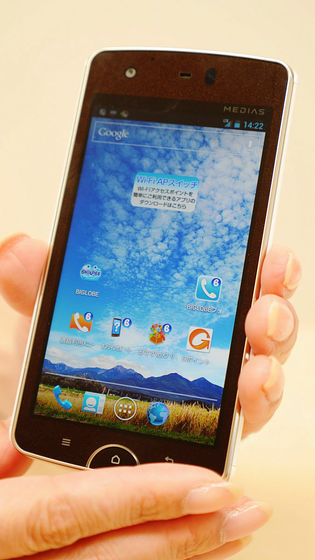 The back looks like this



"BIGLOBE phone · mobile" which can be used to respond to the selfish demand that "I mainly use the net, calls are done only occasionally, but I want a phone number properly and sound quality is better" is installed. It is unnecessary if it is a person who says that it will install afterwards, who will not talk.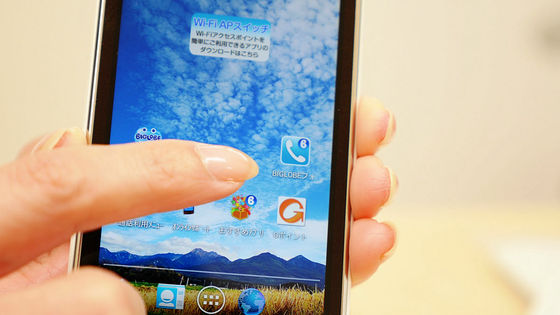 You can have a phone number that starts with 050, the fixed phone is 8.4 yen / 3 minutes, the mobile phone is 16.695 yen / minute, if users are free to talk with each other, and if they are "nearly smart," the first 12 months are free , 315 yen / month after the 13th month.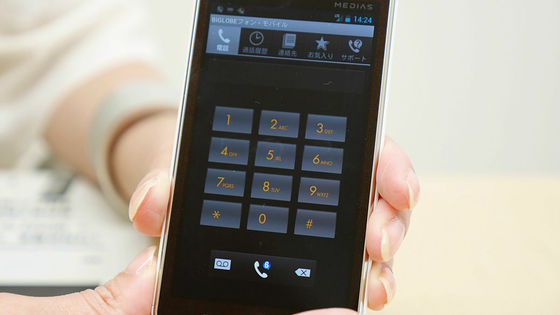 This call application clears the sound quality by optimizing it for "nearly smart" MEDIAS NE - 202, and the base isNamzak LovesWe jointly developed with the company (Toronto in Canada is officially adopted by the US Navy and has been used for communication infrastructure at NTT DoCoMo's disaster countermeasure etc.) to reproduce high quality sound even at low communication speed Like your own software. What is the mechanism? Dynamically changing the bit rate of the codec according to the network environment for each call, unique software architecture that conveys voice, maintains high quality and high stability even in an unstable mobile communication environment Realized VoIP voice communication. How you actually can talk can be confirmed with a test call with no charge. I can not use emergency phone · 0120, it is necessary to have mobile number for identity authentication at first registration, but it is also the point to realize this price, so it is important whether I can convince such part.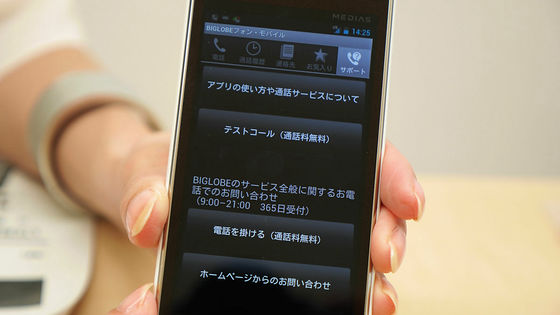 OS is equipped with Android 4.0, parts of contact etc. can be synchronized with Google account, call logs are arranged side by side like this and there is no strange habit.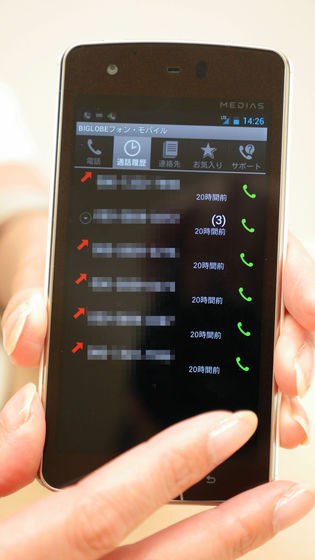 As you can see it is made very thin, the size is about 130 mm × about 67 mm × about 7.8 mm, weighs about 119 g (including 1800 mAh battery)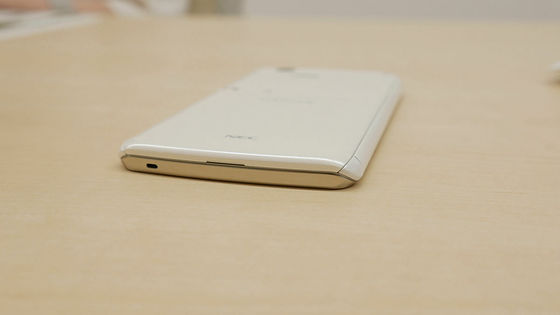 The side is like this, IEEE 802.11 b / g / n for wireless LAN, 8 GB ROM for ROM, 1 GB for RAM, dual core with 1.5 GHz CPU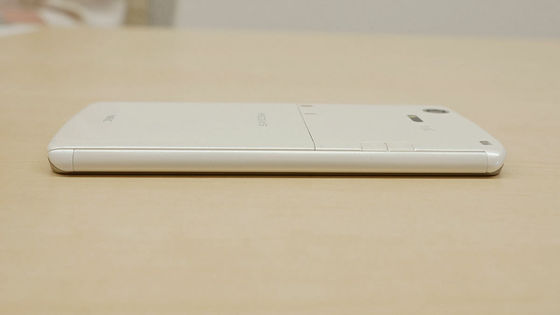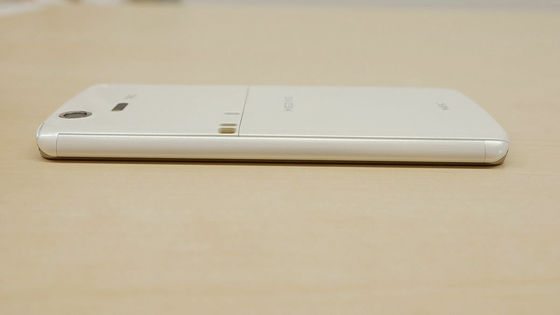 With the bottom like this, One Seg · Bluetooth 4.0 · GPS · Infrared communication possible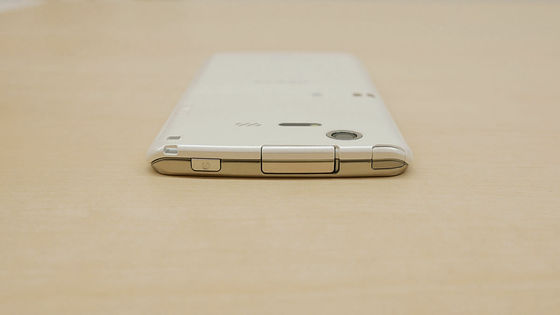 The camera part has about 8.1 million effective pixels on the outside, about 1.3 million pixels on the inside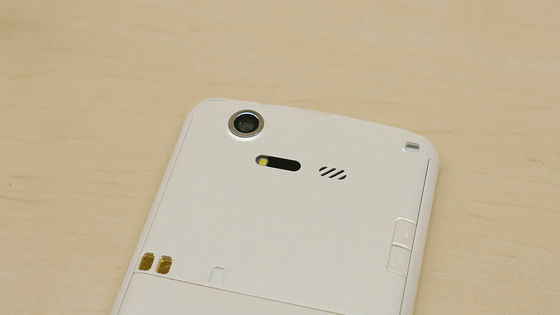 As to what kind of feeling you actually have in hand, it is about this with a woman's hand, so emphasis is placed on overwhelmingly easier than a terminal that is bigger than ever.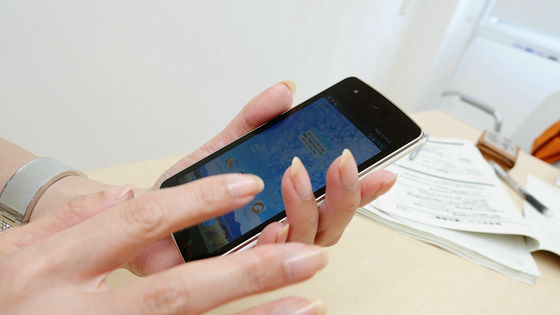 Because it is light and light, easy to hold is overwhelming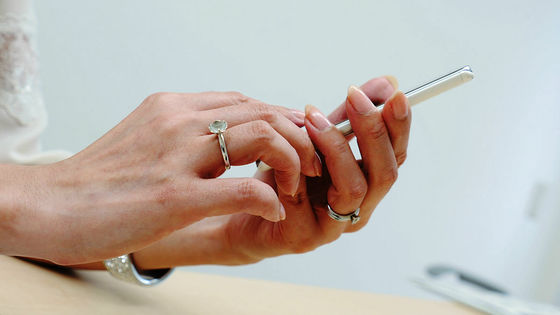 Android 4.0 so operation is very light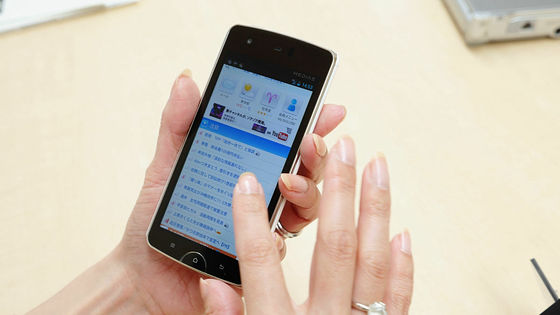 Also, with a desktop holder that can be quickly charged by standard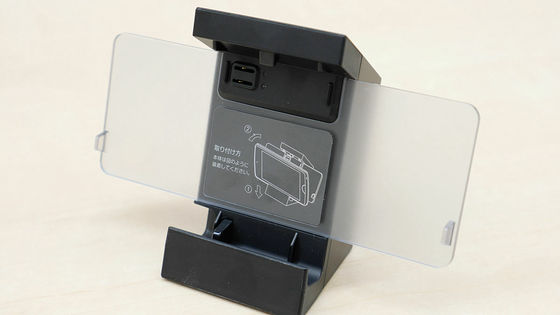 There is a charging terminal on the back so you can just put it this way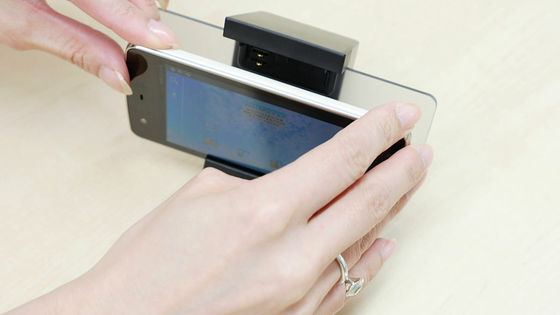 Like this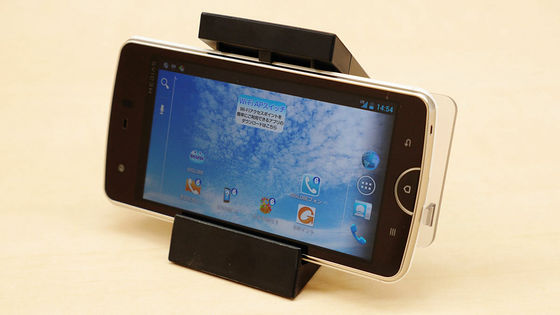 It is quite convenient because you do not have to open and close the USB lid with Pacapaca to charge each time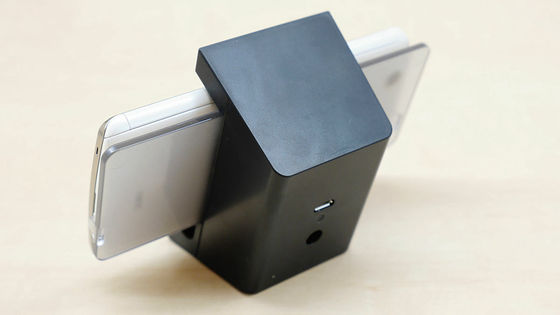 It can also be used without leaving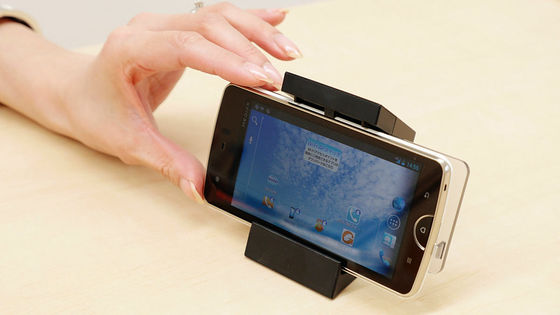 As a result of listening to the person in charge, in the case of a waterproof and dustproof smartphone, there are a lot of users who are concerned about opening and closing the lid of the part to which the terminal is attached, especially with daily charging It is said that many cases are. So there is no need to open and close the lid if there is such a desktop holder, so you can be relieved.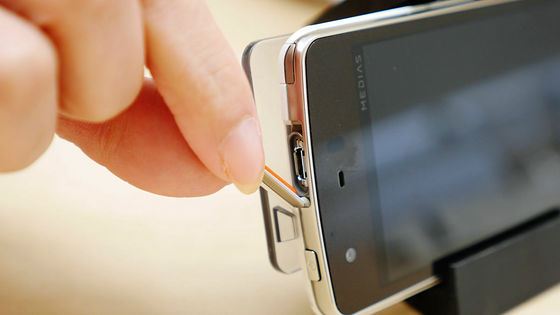 If it is the lowest light S plan of the plan, the total total is 2980 yen / month by using the privilege · The transfer amount is limited to 1 GB / month, and beyond that it is limited to 128 kbps, so the application which makes extra communication Basically it is basically to remove residence permanently. Conversely, since it results in inevitably cutting applications in the background that communicate in the background, the irony that the problems with the base and the N - 07D battery and the problem of fever are not a problem at all To a result. It is necessary and sufficient if it wants to suppress the monthly running cost anyway "since updating to improve communication is applied most recently and it is almost" withered "smartphone at the present time. It may be that it can be offered at the cheap price so far if it is more important.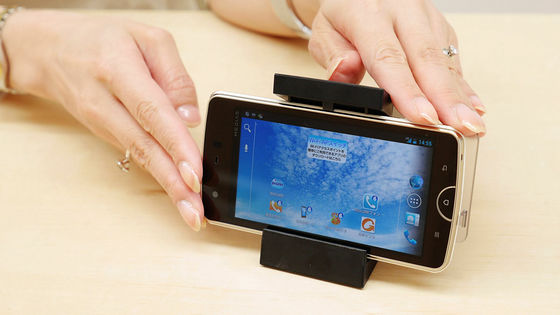 If you summarize the plans in bullets, it will look like this. The use period is 2 years, and it is the charge when using the benefit by applying it by June 30. UIM card is basically SIM card.

◆ Light S Plan
2980 yen / month
1 GB / month
One UIM card

◆ Light M Plan
3980 yen / month
2 GB / month
One UIM card

◆ Standard Plan
5980 yen / month
7 GB / month
Three UIM cards

In other words, there is a hesitation to start using the smartphone as the running cost of the month becomes a bottleneck, or I want to wait in conjunction with Garakae, or I can not pay communication expenses for such a high career, and it is for people like Mottainai is. A person who wants to use communication apps and others to nail out is absolutely out, "Nice to see e-mails and pages, only calls come occasionally, but somewhat like offline use & wireless LAN usage swim So, it should be OK if you only need the minimum functionality, such as LOT of DoCoMo with wide area at going out, sometimes you can use it. Anyway, heavy users who are tinkering with smartphones from morning till night are not in the eyes from the beginning, and people who do not care about cost performance super importance such as "I want to kill you but I want to lower the price" are naturally not included.

Have you really narrowed down to this point and have a winner? Although I want to doubt, the previous "We tried using a new service "MEDIAS for BIGLOBE" with a waterproof smartphone + docomo line and a tethering OK at 2960 yen per month"As you can see, it is clear that such a divisible plan means that demand is quite high (in addition, it was sold out when it was before), that's why NEC Big Lobe said" OK, next is LTE! We made it possible to make number call & voice call with the application! Because communication restrictions are severe, let's stop resident of the application by ourselves! As a result communication fee is low and it will stabilize!Almost a smartphoneIt is! That's why you can do something horrible.

Looking at these kinds of things, although high-end flagship terminals are very likely to be talked about on the net, in reality such things as "filling in gaps" or more popular price zones, that side is the majority Somehow, the reality of existence can be understood somehow, and in consideration of the reality of them, it can be seen through to the real backing circumstances that "each other's careers and makers are obliged to give something they do not understand" It is a feeling to come.