FBI makes online interception and data monitoring such as Gmail and Dropbox the top priority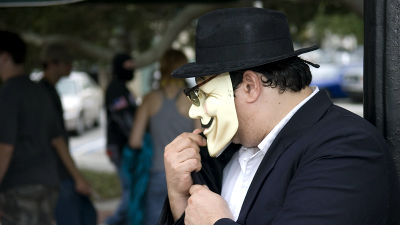 ByAnonymous 9000

There are many companies that use communication interception as business seedBut even at FBIGmailYaDropbox,Google VoiceReal-time monitoring and eavesdropping seems to be difficult, it seems to be cited as the top priority issue of this year.

Andrew Weissmann: FBI wants real-time Gmail, Dropbox spying power.
http://www.slate.com/blogs/future_tense/2013/03/26/andrew_weissmann_fbi_wants_real_time_gmail_dropbox_spying_power.html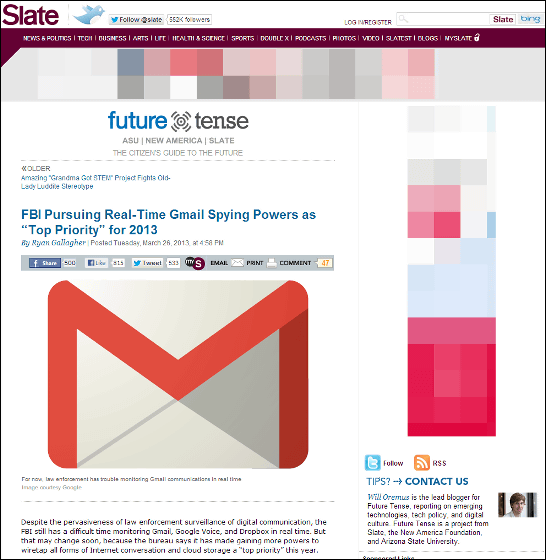 In the United States there is the Electronic Communications Privacy Protection Act (ECPA) enacted in 1986, Federal FBI Federal investigators can obtain a copy of the email without a warrant. In 1994, the Telecommunications Assistance Act (CALEA) for law enforcement was enacted, and the government should also instruct Internet providers (ISPs) and telephone companies to attach monitoring equipment to the network It is getting.

Although these laws do not cover e-mails, Gmail, various cloud services, and online chat like Skype, FBI is a real-time monitor for everything from Gmail, Dropbox, Google Voice to online games It seems that you are seeking authority to order.

FBI's Andrew Weissman legal advisor said that the above service is "Premarital negotiation"What is being used for that.

Even now, if FBI is concerned about it, so-calledWiretap ActBy using the third paragraph, we can request technical cooperation for data interception from the providers of mail service and chat service. However, the FBI insists that 'asking for technical cooperation' and 'making eavesdropping and data interception' are different. Valeri Caproni, the predecessor of Wiseman's adviser, also stated that "wiretapping law paragraph 3 can not be an effective lever for providers," as FBI, this law wanted to intercept data It seems that you think that you do not demonstrate sufficient power at times.

Google spokeswoman Chris Gaither impersonated that it is possible to perform real-time monitoring under some circumstances. Slate.com got a response from Gaither, "CALEA does not apply to Gmail, but may be subject to eavesdropping".

"FinFly USB" which enables remote monitoring of the PC just by inserting a USB memoryYa"FinFly LAN" to send remote monitoring software over the Internet or LAN,"FinFly ISP" disguised as update and installing remote monitoring softwareSoftware already exists, so the system for monitoring itself has not had any problems already, then is it just law maintenance ...?
in Note, Posted by logc_nt