Application "DataWiz" which can check the data traffic volume of 1 day, 1 week, 1 month used on iPhone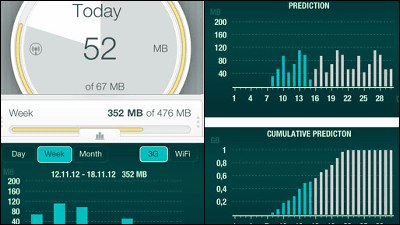 The iPhone / iPad application which can check easily how much data communication is done on a day, whether communication exceeding 7 GB which is the communication limit, where data communication was done is "DataWiz"is. There is also a function to notify you when the specified data traffic volume has been reached. From iPhone 3GS to iPhone 5, iPod touch (3rd generation to 5th generation), can be launched on iPad.

About installation, setting and operation method of the application from the following.

DataWiz - Free Mobile Data for iPhone 3GS, iPhone 4, iPhone 4S, iPhone 5, iPod touch (3rd generation), iPod touch (4th generation), iPod touch (5th generation) found on the iTunes App Store, and iPad Management
https://itunes.apple.com/jp/app/datawiz-free-mobile-data-management/id544544238

Tap "Install App" on the above application page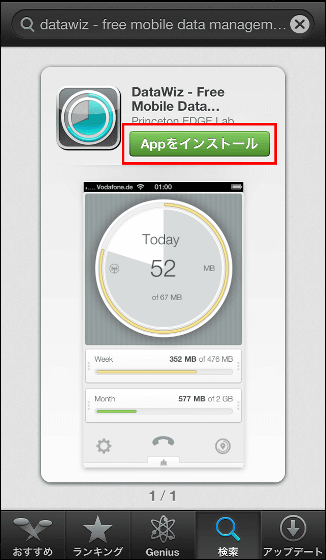 After installation, tap "Open".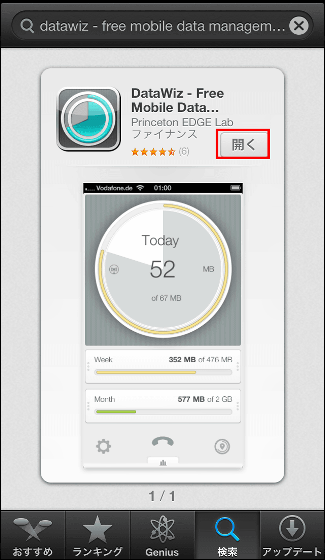 ◆ Initial setting
Tap "OK".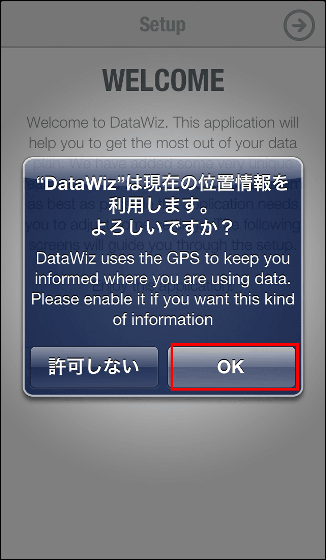 Tap the arrow on the top right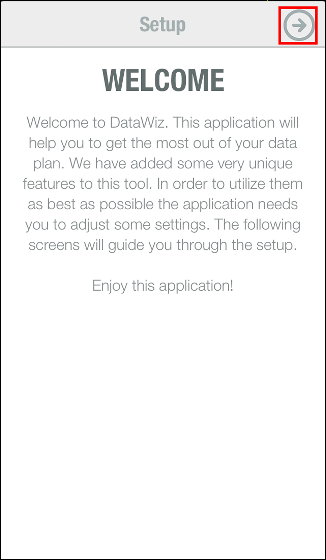 If the usage fee calculation is from the 1st of every month until the end of the month, select "1st" of the day when calculating usage fee starts, then tap the arrow at the top right.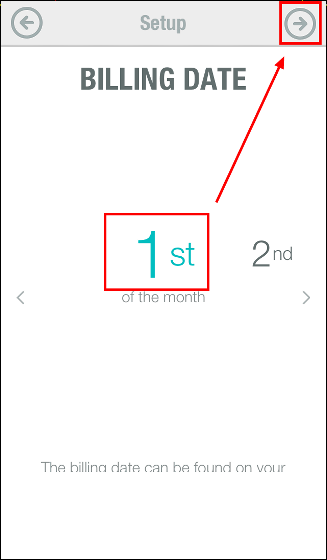 Tap "OK"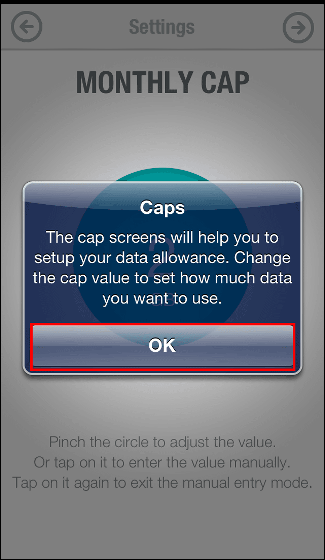 To set 7 GB of the data communication amount which is not restricted in communication speed as the monthly limit value, tap the number, change it to "7 GB", tap the arrow at the upper right.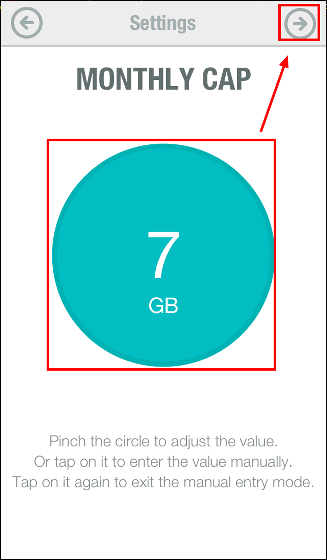 Tap "Yes"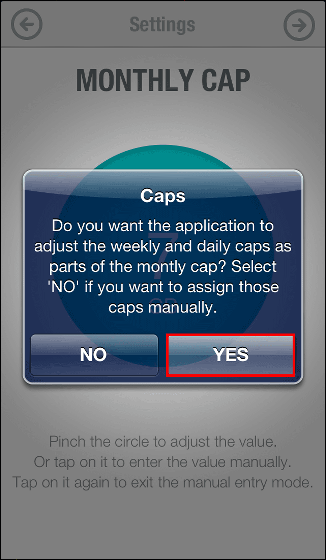 Tap the arrow at the top right.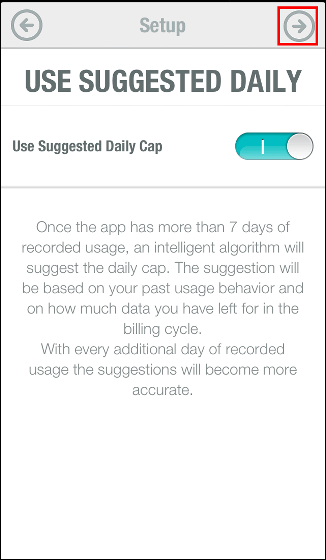 Tap "OK"



Next is the setting to let you know when the specified data traffic volume has been reached. The default setting is set to notify when the data communication amount (7 GB in this example) of the set month is reached 100%. In addition to this default setting, tap plus if you want to notify you even when it reaches the data communication volume of one day (7 GB divided by the number of days of the month).



Tap "Daily Cap" in the lower left corner, select "100%", tap the arrow in the upper left.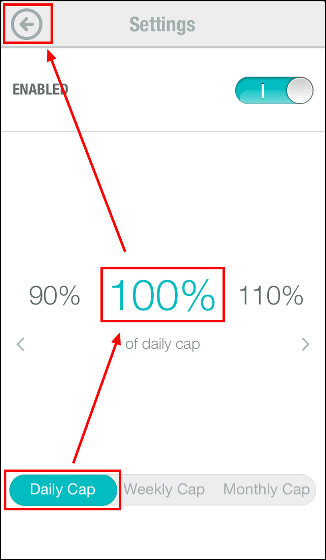 Confirm that the settings are reflected, tap the arrow at the top right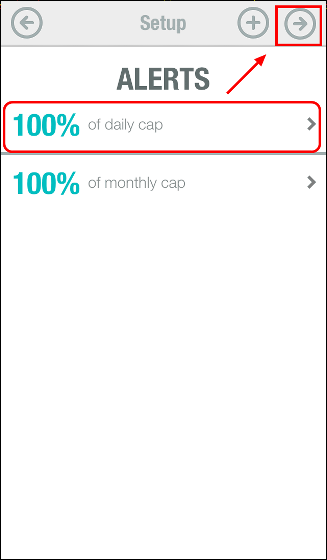 Tap "OK" to complete the initial setup.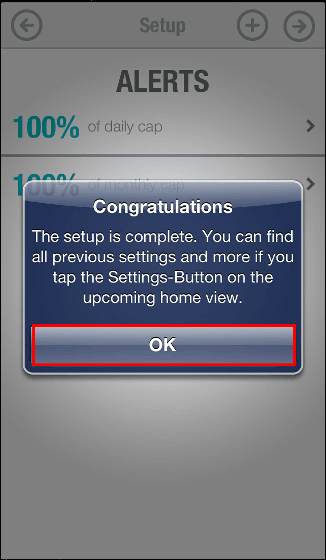 Operation method
The information screen is displayed.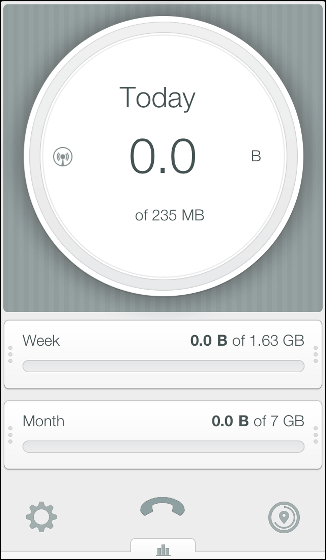 With LTE, 3G, you can check how much data communication is done in 1 day, 1 week, 1 month as follows.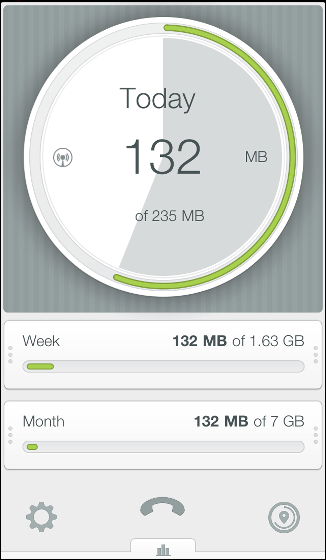 Tap the numerical part ... ...



It can be changed to percentage display.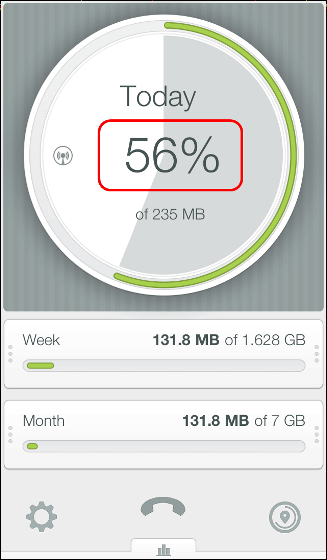 Swipe up the icon at the bottom of the screen upwards ......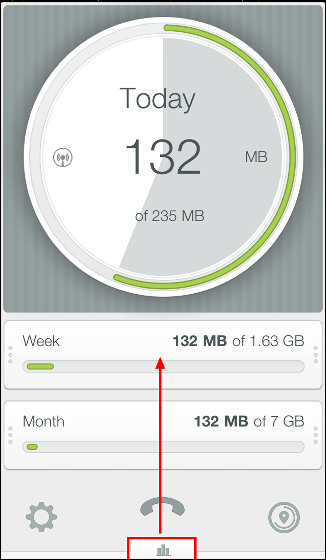 Detailed information of 1 day, 1 week, 1 month used at LTE and 3G is displayed at the bottom.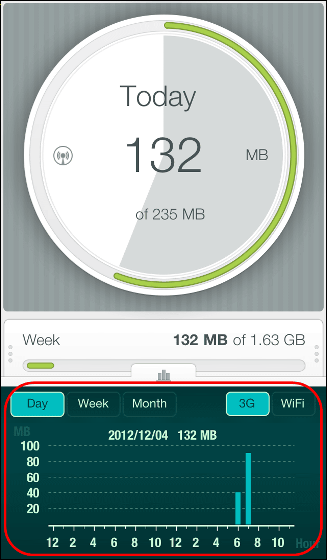 If you want to display Wi-Fi information, tap "Wi-Fi" is OK.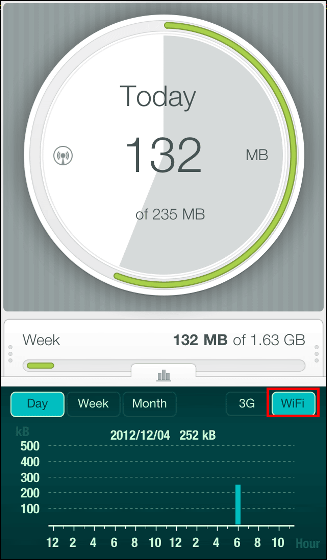 To change the setting, tap the gear icon in the lower left.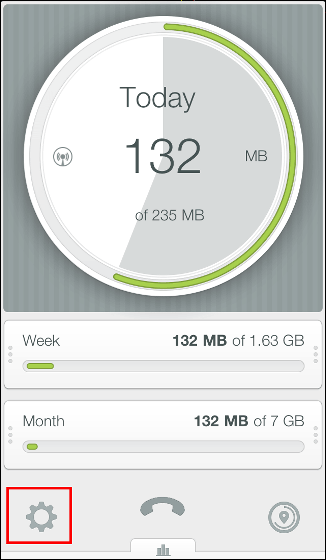 Settings can be changed on this screen.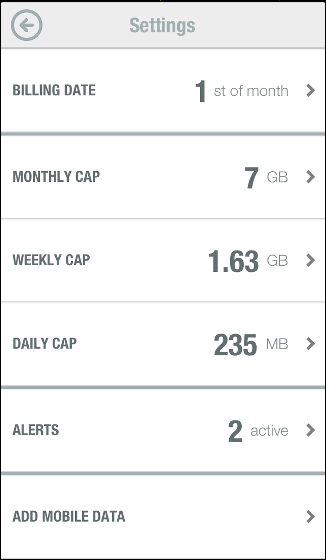 When the data communication volume reaches the value set, information is displayed at the top of the screen.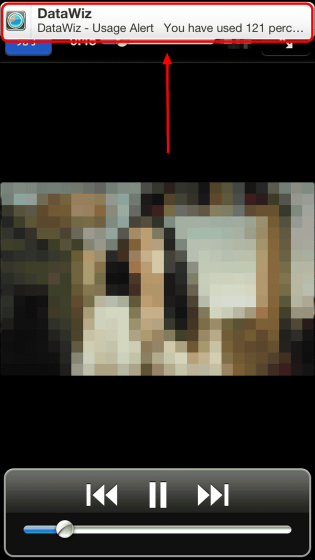 The information screen of data communication volume is as follows.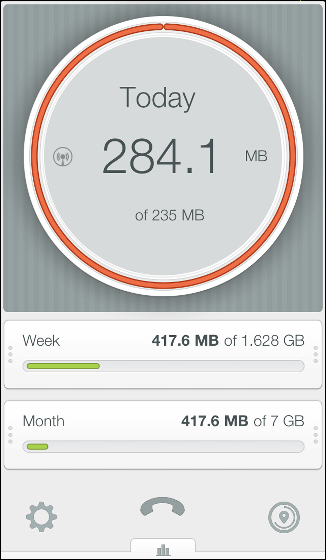 To check where data communication was done, tap the compass icon in the lower right.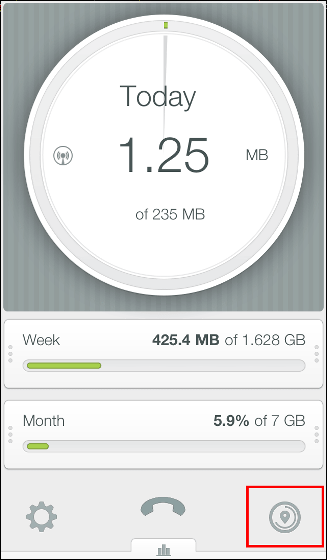 It displays the location of data communication on the map.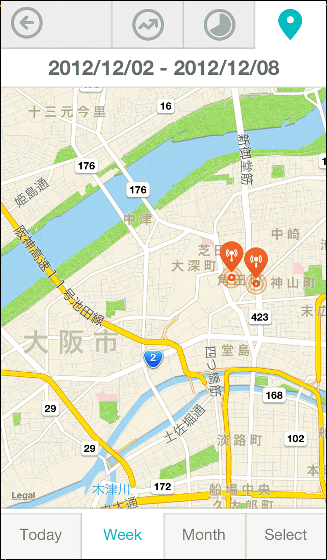 Also, data export, future data communication prediction,SIPIt is also possible to use.