Anyway, it is important to be able to easily record, the app for the neglectful people "Household account book of Han"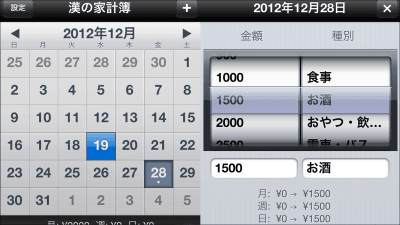 Recording is expenditure only, troublesome initial setting None, simple operation, past history input possible, application for lazy people is "Household account book of Han"is. IPhone 3GS of iOS 5.0 or later · 5 · iPod touch (3rd generation ~ 5th generation) · It can be activated on iPad. For installation and operation method, refer to the following.

IPhone 3GS found on the iTunes App Store, iPhone 4, iPhone 4S, iPhone 5, iPod touch (3rd generation), iPod touch (4th generation), iPod touch (5th generation), and iPad compatible Han household account book
https://itunes.apple.com/jp/app/hanno-jia-ji-bu/id558285519

I made an iPhone application called Han's household account book (it is free) - love and courage and canned beer
http://d.hatena.ne.jp/zentoo/20121125/1353833213

The history and concept of the development of this application are as follows.

Actually it was an application I made for a while ago and I used it for a while, but after going through the twists and turns I went to the App Store for introduction.

Originally, because I knew that I had motivation of "Pyon who wanted to save money by reducing useless fine expenditure", but that I do not have the bean nature to keep seriously keeping a household account book since " I want a household account book which can be continued even by a sloppy person, I studied around iOS, and I made it myself because I do not seem to be present ". It is roughly the concept below.

· Because it is the purpose to visualize expenditure and save it, should I record only expenses? I do not need income. I know about my income.
· It is important to be able to record easily anyway, because it is troublesome in the first place.
· Repeat is also nice. The input is troublesome.
· After that you should know the total of the month, the total of the week, or the total of the day. A graph or an essential point. I do not see it.

◆ Installation and operation method
Apps in the App StoreInstall.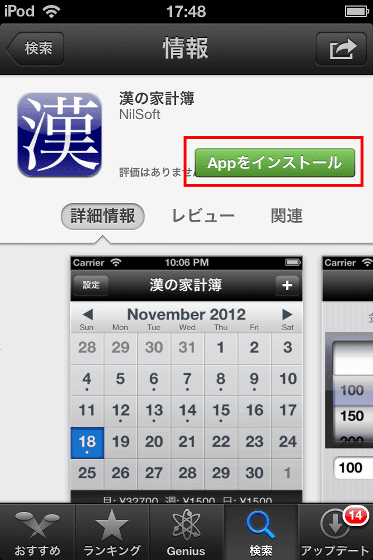 Tap "Open" after installation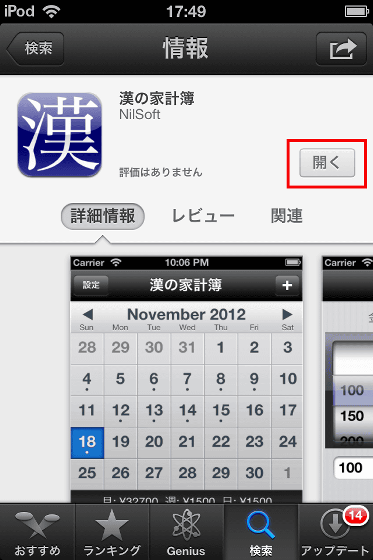 The operation screen is displayed.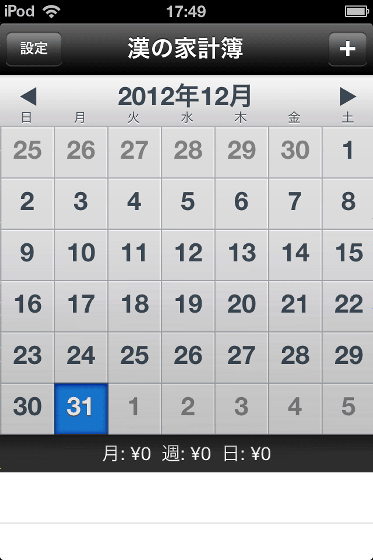 To register expenses, tap the date on which you spent and tap "+".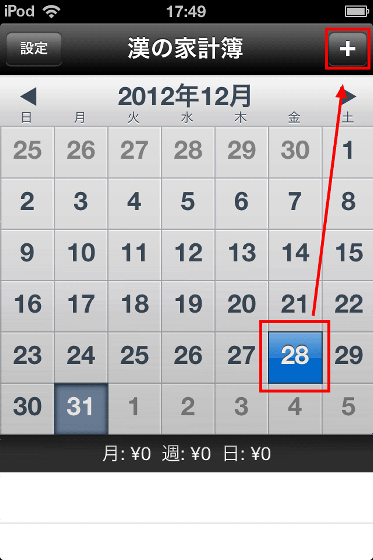 Select the amount and type and tap "OK".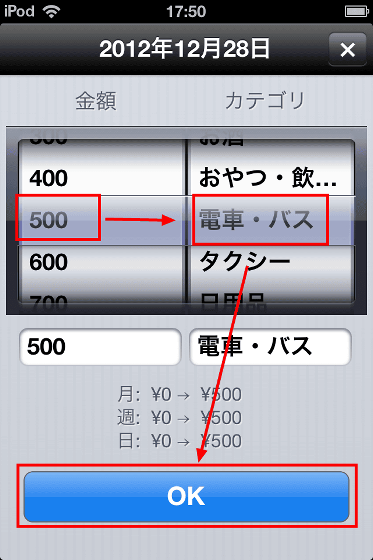 Expenditure contents (month, week, day, details) will be reflected at the bottom.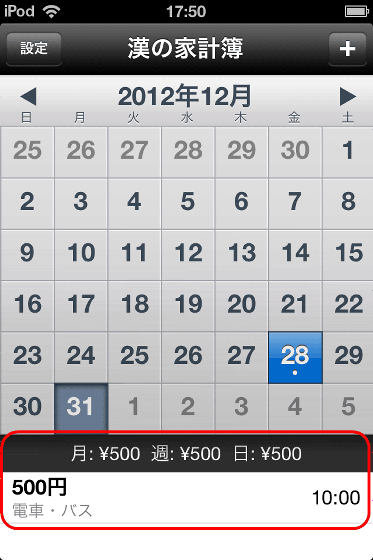 To check past history, just tap on the confirmation date (here, 19th). At the bottom you can check the history of that month, that week, that day.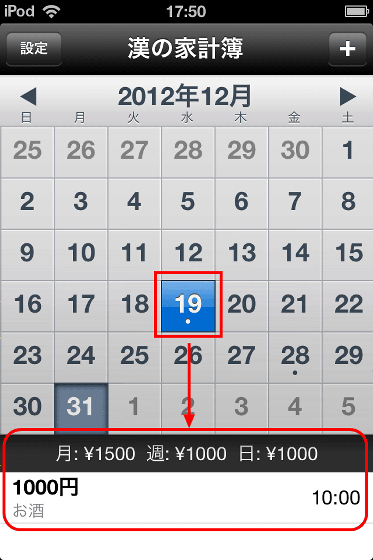 Also, to reset all the history, tap "Settings" in the upper left.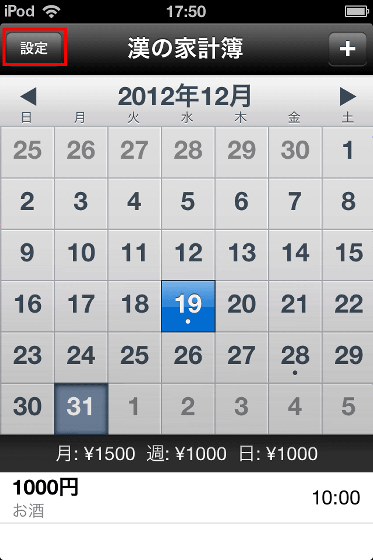 If you tap "Reset Housekeeping Book" it is OK.