Free software "Flutter" that can control playing / stopping of songs in iTunes with hand gestures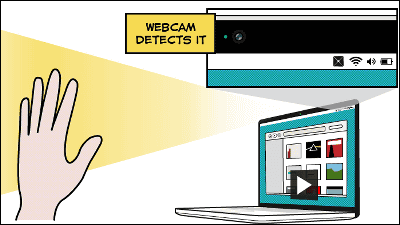 A free software that can remotely control "play" "stop" "forward" "return" of the media player (Windows Media Player · iTunes · Spotify · WinAmp) with the web camera recognizing the hand gesture is "Flutter"is. It corresponds to Windows and Mac. For movies, settings, operation method, please see below.

Flutter | Play and pause your media with a gesture
https://flutterapp.com/

Mac App Store - Flutter
https://itunes.apple.com/us/app/flutter/id522248613

You can check where you actually use Flutter in the following movie.

Actually using "Flutter" to try and operate like this - YouTube


I used the ones of the following site for the BGM used in the movie.

Free BGM · Music material MusMus
http://musmus.main.jp/

◆ Setting
When using an external web camera, first connect the web camera to the PC.



Next, since Flutter is installed on Windows,Official siteClick "DOWNLOAD".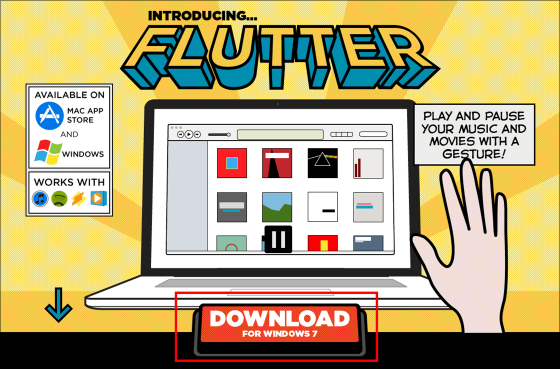 Execute the downloaded "Flutter.msi"




Wait for installation completion for about 1 minute.




When the installation is completed, the tutorial starts, so click on the red frame and proceed with the tutorial.



When playing / stopping a song, open your hand and point it to the web camera, about 30 cm to 180 cm away from the web camera.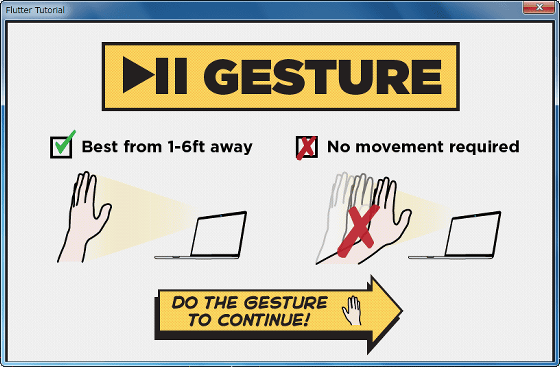 If you want to proceed to the next song, hold your hands and set your thumbs and point the tip of your thumb to "right" against the webcam. There is no problem with your right hand or left hand.



When returning to the previous song, hold your hand and set your thumb, point your thumb at the "left" against the webcam.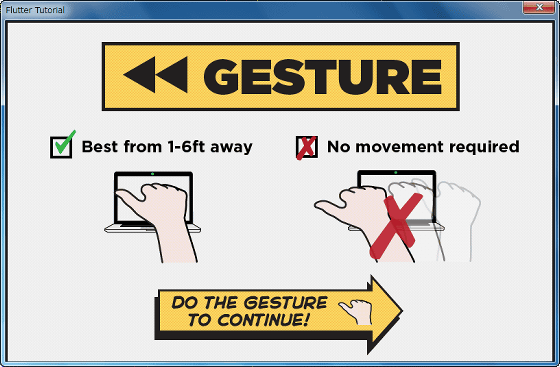 To set the Flutter after installation, you can set it by right clicking on the icon in the task tray.



ITunes · Spotify · WinAmp Windows · Media Player compatible. The tutorial will be completed on this screen.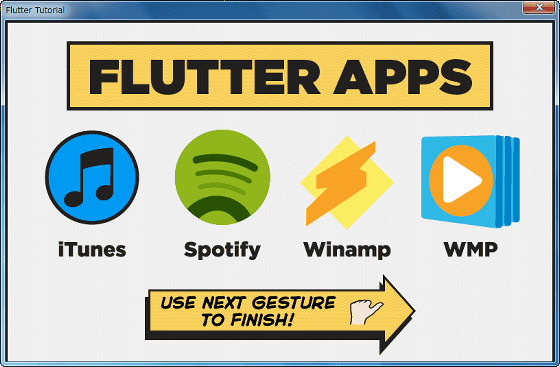 Later start up the media player ... ....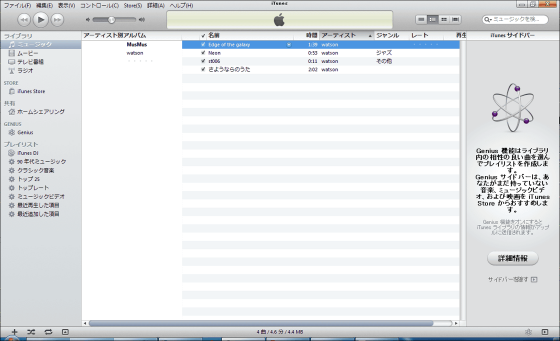 If you do a gesture by hand, it is OK.