"Heavyload" free software which can easily execute stress test of memory, CPU and GPU in order to test PC stability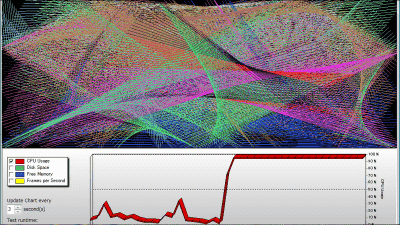 Memory - CPU -GPUThe load test, the test which keeps creating the temp file at a constant speed,TreeSize FreeThe test which runs continuously, and each free software which can be executed with one click is called "Heavyload"is. You can check whether the behavior when load is applied and the setting to notify mail when the CPU usage rate exceeds a certain threshold are working properly. It can be started on Windows XP · Vista · 7 · 8 · Server 2003 · Server 2008.

Download, installation, and testing method is as follows.

JAM Software - Customer Area
https://www.jam-software.de/customers/downloadTrial.php?article_no=402

Please go to the above site, check below and click "Download".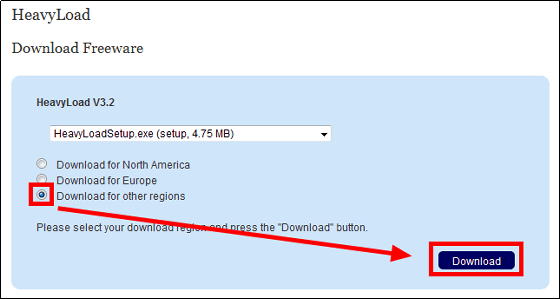 Click the downloaded executable file and run the installer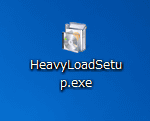 Click "OK"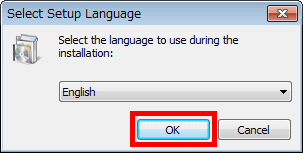 Click "Next"



Please check above and click "Next"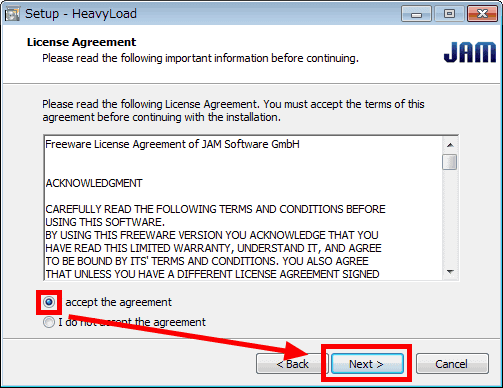 Click "Next"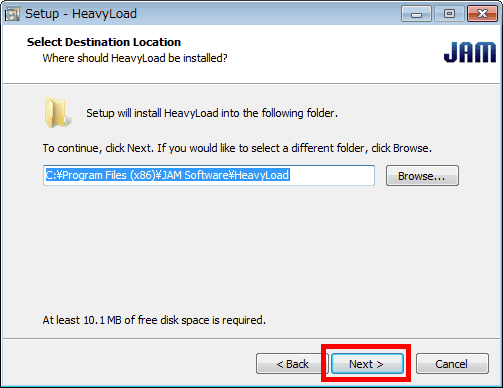 Click "Next"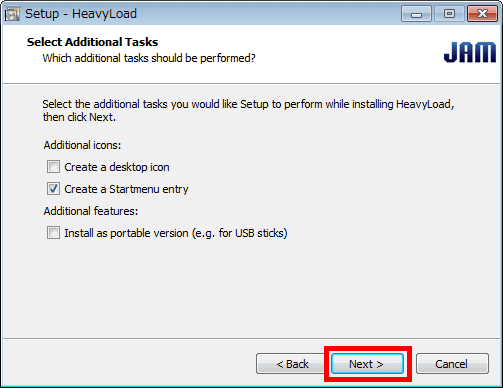 Click "Finish"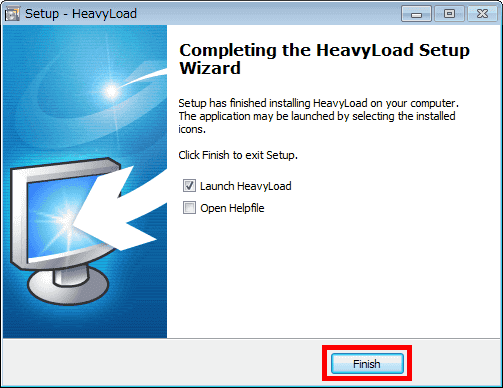 When the installation is completed, the operation screen will be displayed. At the bottom are CPU utilization (red), disk usage (green), memory usage (blue)frame rate(Yellow) is graphed by default every 3 seconds.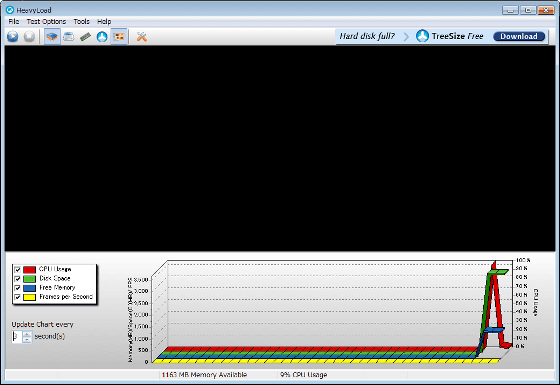 For the tests that can be executed, from the left in the red frame, CPU load test · Continue to create temp file · Memory load test · File · folder occupying the disks are arranged in orderTreeSize FreeTest to execute continuously · GPU load test.




To execute the load test of the CPU and GPU, select the icon from the third from the right and the second from the left in the tool bar.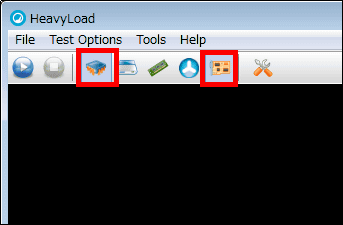 To execute the test, click the icon on the leftmost toolbar.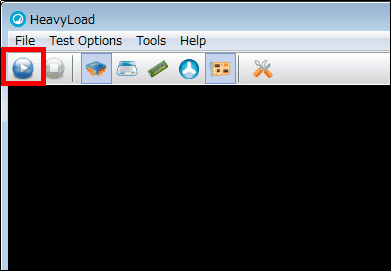 The test is started and the displayed graph is only the items related to the test.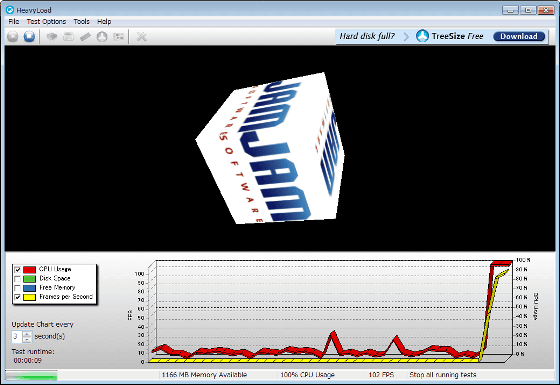 The test elapsed time is on the lower left.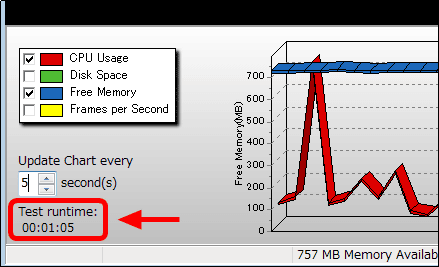 To stop it, click the second icon from the left in the tool bar.



If you want to change the interval to 5 seconds, please set the numerical value input form at the bottom left to 5.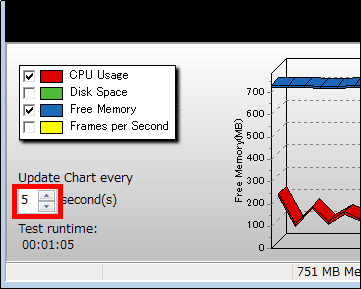 If you check the items that are not checked ... ...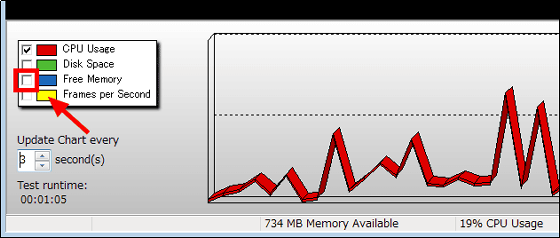 You can display checked items.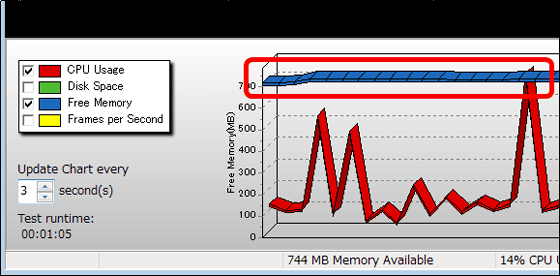 Also, if you want to set the details of each test finely, click the icon on the far right of the tool bar, the setting screen will be displayed and you can set it.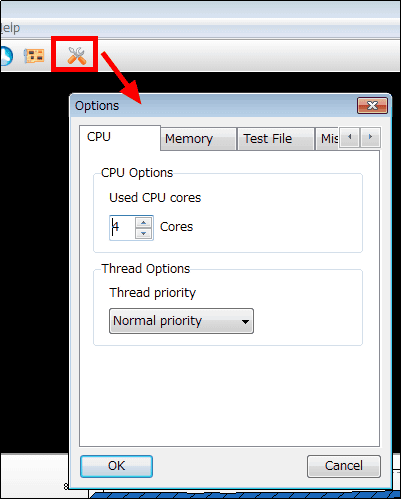 "CPU"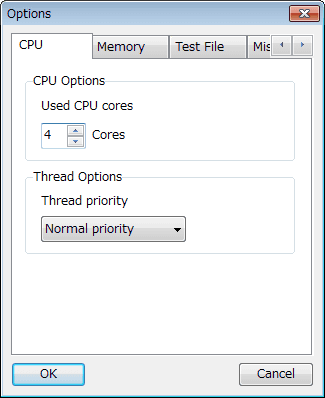 "Memory"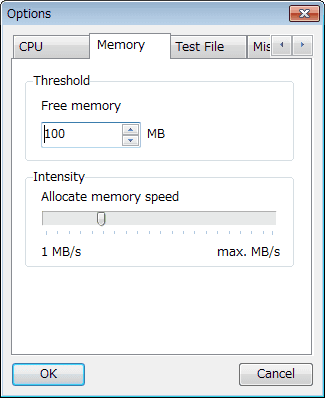 "Test File"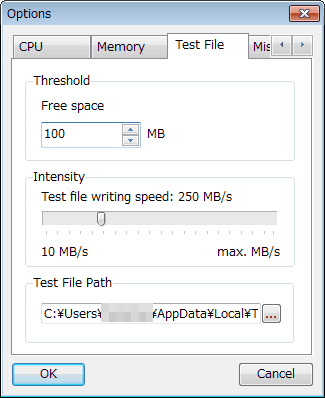 "Misc"