ScanSnap series smallest, new release "ScanSnap S1100" photo review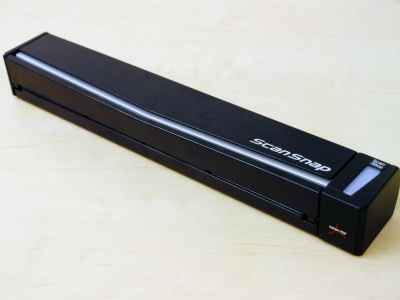 ScanSnap S1100 for personal scanners that is scheduled to be released from Saturday, November 20 tomorrow. Although it is convenient in this series that it is easy to connect and scan with 1 button, the S 1100 is particularly compact among the series so far, it seems to be the world's smallest class as an A4 sheet feed type.

Since I was able to borrow the real machine of this ScanSnap S1100 this time, I tried to observe it like to spin slowly.

Details are as below.FUJITSU: S1100 Product Information

I feel that it is a very light item at the time of holding a box.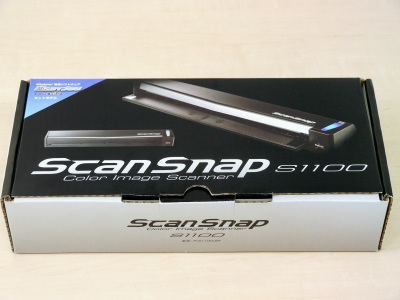 Actually measured it had already cut 700 g in the state of the outer box.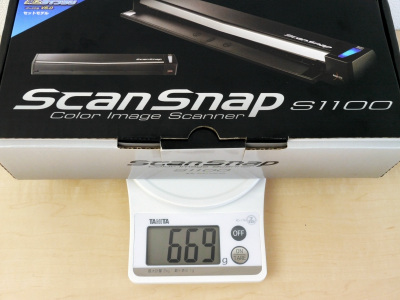 Supplementary software "Raku 2 Library Personal V 5.0" that files scanned data is included.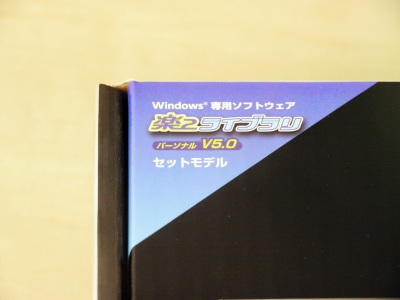 Behind the box.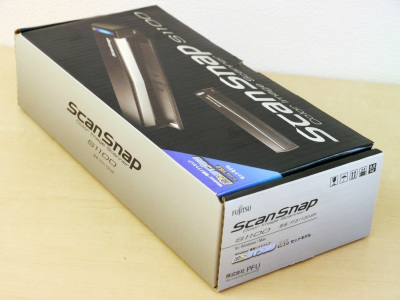 ScanSnap series is FUJITSU brand, development and manufacture is done by PFU Corporation.



It was opened. Warranty card and instructions are on top of the main unit.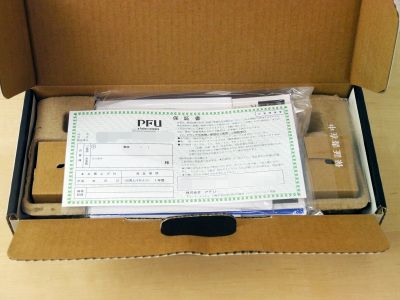 All that was inside was all with this. It is really compact.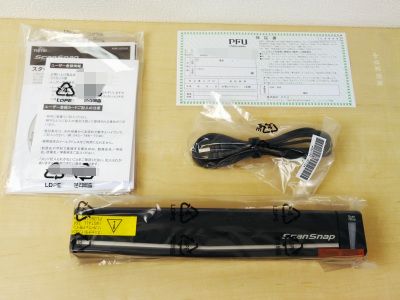 Included are instructions, startup guide, DVD-ROM for setup, user registration card, guidance on extended warranty service, digital binder "Raku 2 Library Personal V 5.0".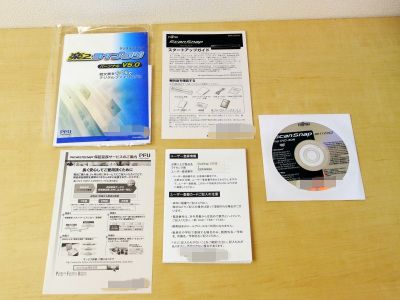 This is the main body. It is 273 mm (width) x 47.5 mm (depth) x 34 mm (height) and weighs 350 grams.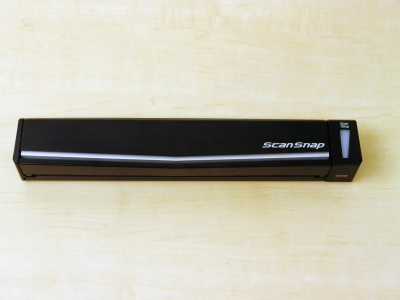 There is a seal on the end of the main unit with a note of "Please install the software before connecting the scanner to the computer".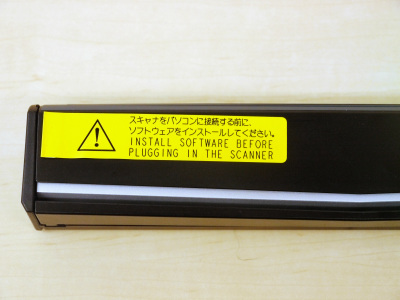 I tried to compare it with "bamboos village".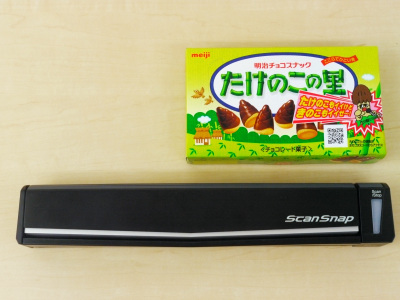 The height is slightly higher than that of bamboo shoots.



I tried opening with a pump.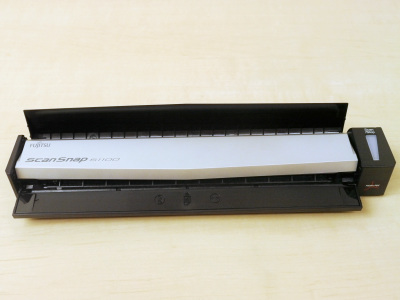 Even in the open state, the width seems to be smaller than the bamboo shoots.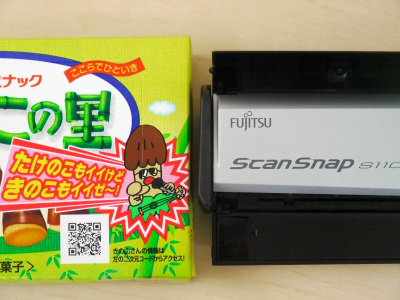 By the way it is almost the same weight as 350 ml cola can.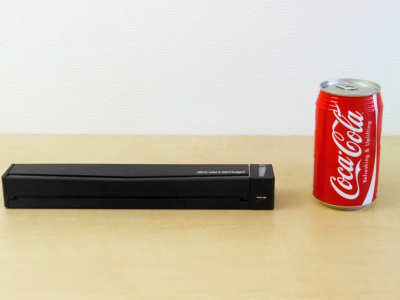 I actually measured it. Coke was added with the weight of the can itself, it was 383 g.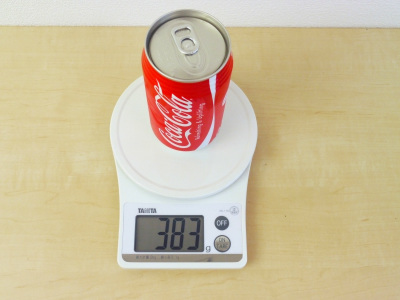 As opposed to ScanSnap S 1100, it is only 340 g for the main body.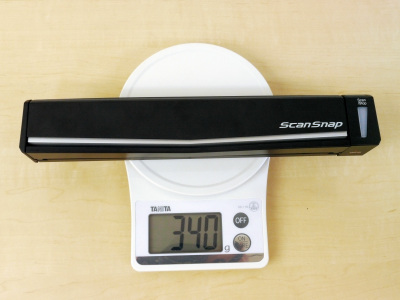 Including the USB cord, it became just as heavy as a cola can.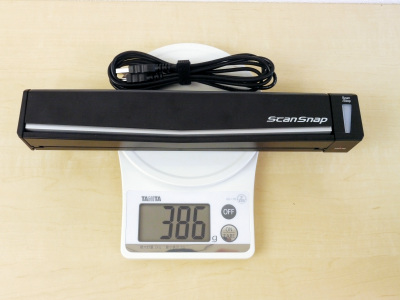 The S1100 which is released this time is the world's smallest class as a scanner of the A4 sheet feed type, but there is only the world's smallest singing, it is small enough not to suffer even if putting it in the bag any longer. It weighs as much as 350 ml canned drink and is extremely lightweight. If I feel as if I have an extra 1 drink during the move, it will not feel like being in the way when carrying.

It is surprisingly small and lightweight S1100, but how does it change compared to previous models? I actually compared them and tried to compare.


I compared how small the "ScanSnap S1100" compared to past models - GIGAZINE