I bought 340 donuts to get "Barking Pon de Lion Plush Doll (large)" in a day ~ Contact version ~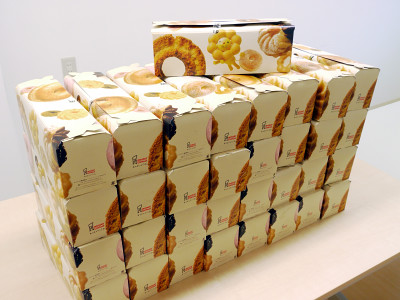 When I shop at Mr. Donuts, the point I was doing reached 1000 points,"Barking Pon de Lion Stuffed Animal (Large)"Although I got the right to get, I made a mistake of misery that I forgot to post a postcard that I must hand in within 7 days, handed over in exchange for points, Pon de lion disappears with bubbles I have ......

The loss was very depressed and regrettable, but even if it is weakened, Pon de Lion will not return. If that is the case, I wish I could send a postcard soon for 1000 points a day!

So, I bought 340 donuts for about 1000 points. I bought a reservation because I have a lot of numbers, and I had a scene that was clearly different from my usual mistake.

Details are as below. Arrived in front of the shop. It is a 100 yen sale that should be delightful as usual, but that noborg shines grudgingly today ... ...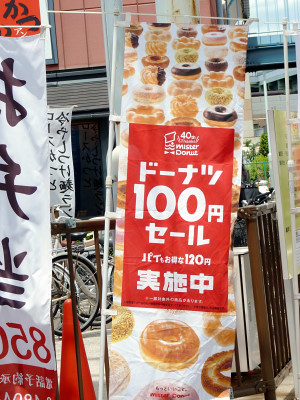 Mr. Donuts We asked Fukushima Daijin Open Store to cooperate and had 340 donuts reserved in advance to make them.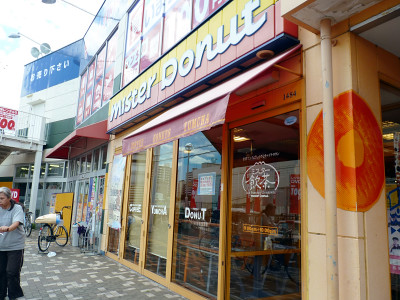 When I entered the shop, I saw a clerk deeply making a French kriller in the back.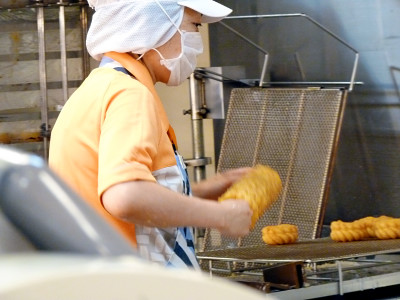 After putting on glaze (coating of sugar), it is done like this through a stick and it dries.



Above that there is a lot of donuts. Is that what we should confront this time?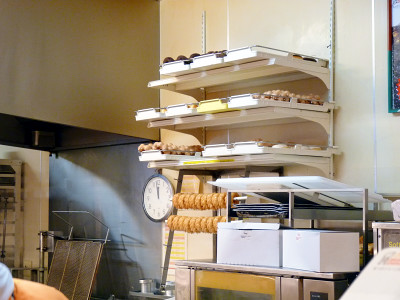 I thought that paper bags came out from the next one after another. It was around noon when I visited the store, but cooking has already been completed. I am sorry.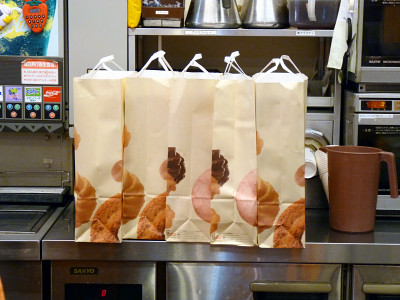 I thought that I was just for paper bags, and I got a donut in an unfamiliar form. To this box full of boxes for takeout are tightly packed. The sight from the customer in the store hurts.



This is a receipt. I have never paid such a high price at Mr. Donuts ......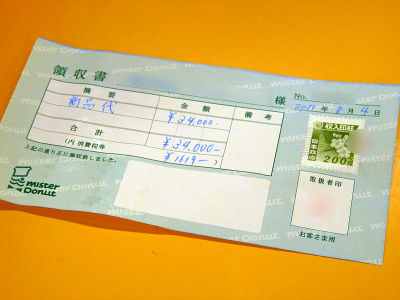 Suddenly 1020 points were added to the missed card I made today.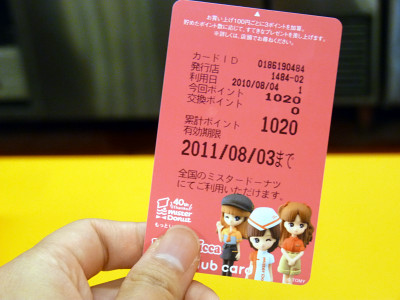 "Point this time" (point accumulated in one accounting) has reached 4 digits. What is that?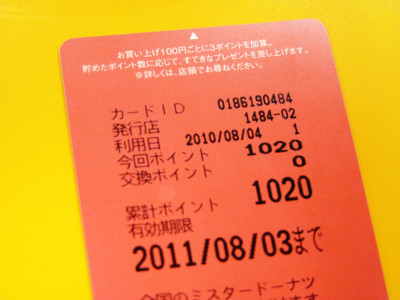 It was this postcard that I did. By sending this, a mechanism that "barking pon de lions plush toy (large)" arrives at home.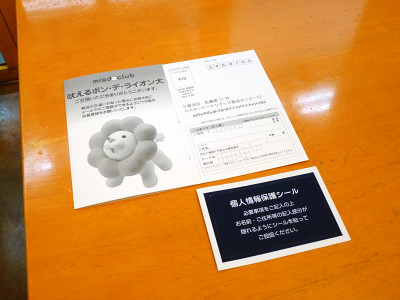 "Posting within 7 days" is written. I just skipped this place ...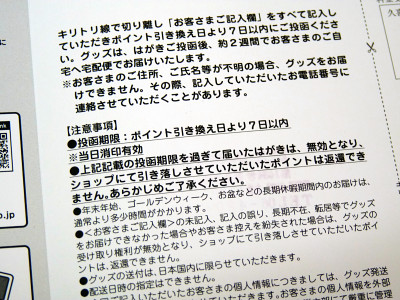 From the reflection I had forgotten last time, I bought a donut and entered and posted an address etc on the postcard with that leg. I am just waiting for "barking pon de lions plush toy (large)" to arrive.



And after that a lot of donuts were left. I brought it back to the editorial department for the moment.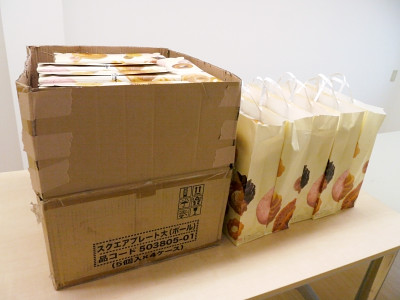 Again the box is full in the box ......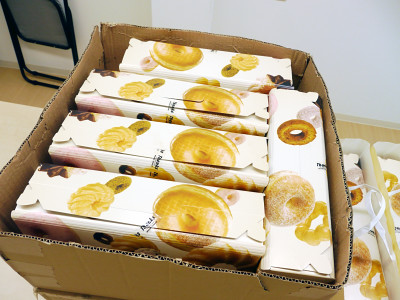 If you look closely well, this box was an empty box of the square plate (large) that was in line with the previous point exchange gift lineup. Who could have predicted that donuts will be packed in the box in which you placed the dishes.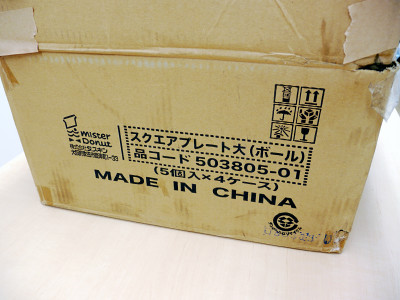 For the time being, I tried stacking it out from cardboard or paper bag.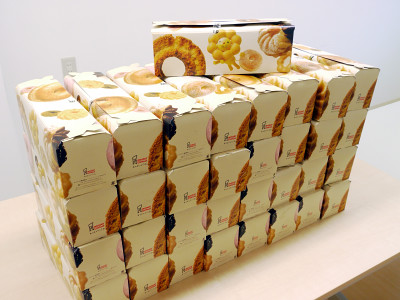 I tried stacking like Genga.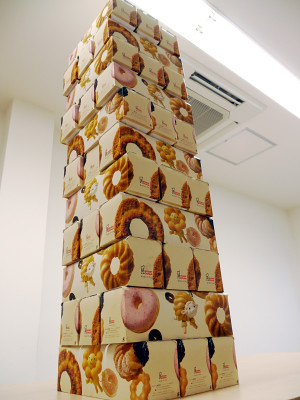 It is a momentum that seems to reach the ceiling.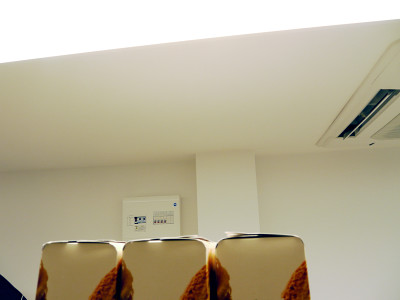 A state where the balance is maintained somehow.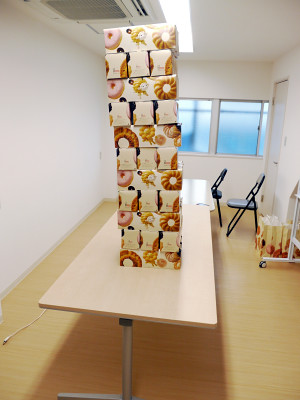 Because it piled up like Jenga, I thought about trying to pull out as much as one, but how much I could push this donut is quite heavy, and the weight of the boxes varied depending on the type of donuts that are also in it So it did not go well. I attempted to pull out only one, but it was only a moment that I got the balance.



Then I tried loading like a pyramid.



It is a method of loading which is also used as an offering, but the sense of scale is supposed to be mysterious just as a thing is a donut.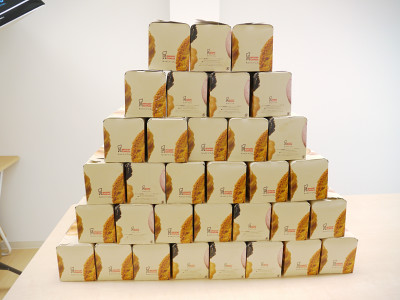 In the next article, you will finally see a lot of donuts hiding in these boxes. Such expectation.
I bought 340 donuts to get "Barking Pon de Lion Plush Doll (large)" in a day ~ Activate Hen ~