How will performance improve if PS3 HDD is replaced with Intel's ultra high speed SSD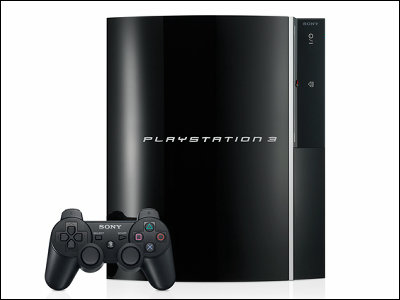 Previously at GIGAZINEWhen you replace the HDD of old laptop computer with SSD, it became possible to start with explosive speedAlthough I told you that the 2.5-inch HDD installed in Sony's PS3 is replaced with Intel's ultra high-speed SSD "X25-M Mainstream SATA SSD"The performance in the case of being replaced is revealed.

By lifetime and writing speedThe top model "X-25E Extreme SATA SSD"Although it retracts, it is an ultra-high-speed type SSD that realizes a maximum reading speed of 250 MB per second, but how comfortably can you play it?

Details are as follows.
How to Speed ​​Up the Playstation 3 - 3D Graphics, Audio & HDTV by ExtremeTech

According to this article, after replacing the 2.5-inch HDD mounted on PS3 of 60GB model to Intel's ultra high-speed SSD "X25-M Mainstream SATA SSD", "Mercenaries 2"When"Grand Theft Auto 4"Devil May Cry 4"Gran Turismo 5 Prologue"It seems that we checked the installation time, the time it takes to start the game and the load time by 4 titles.

PS 3 HDD was replaced with SSD.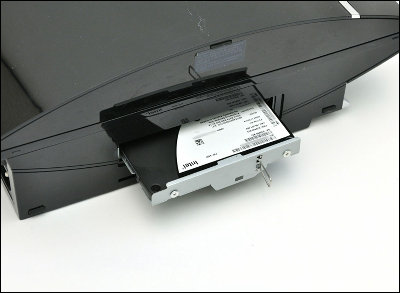 First of all it takes time to install. From the influence of the reading speed on the Blu - ray drive side, SSD and HDD almost do not change. For SSO's installation time of "Brothers in Arms: Hell's Highway" type of downloading and installing used for comparison, the installation time of SSD is less than two thirds.



The time it takes to start the game. It depends on software, but it is understood that it is shortened by about 30%.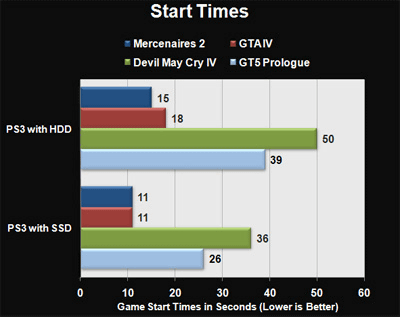 The load time is like this. Most of the software has been shortened by 3 to 40%, but there is little difference with "Grand Theft Auto 4".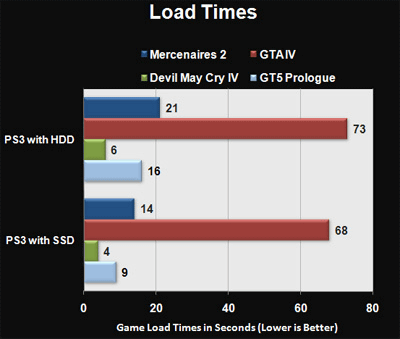 Intel SSD isIt is the cheapest model and weighs less than 40,000 yenIt is,It is sold in the mid 30,000 yen rangeConsidering that it is more expensive than the PS3 itself, apparently it seems difficult to obtain performance that matches expense.