Hen bunny is a landmark, Meiji's "chocolate banana ole" tasting review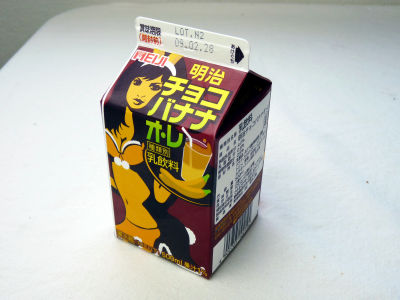 I found a drink that Hen 's bunny designed on the shelf of a convenience store' s pack drink, so I bought it and tried drinking it. This is "Chocolate Banana Ole" in Meiji Dairies, it seems to be a product that has been released several times with a slightly different package so far.

Review from below.
Notice of new release of "Meiji Choco Banana Ole"

On the tray held by Bunny of the package is "Chocolate Banana Ole" and the package also says "Choco Banana Ole" ...Droste effectPackage using.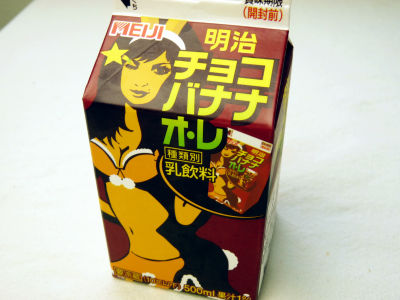 57 kcal per 100 ml.



It seems that banana juice is used properly (fruit juice 1%).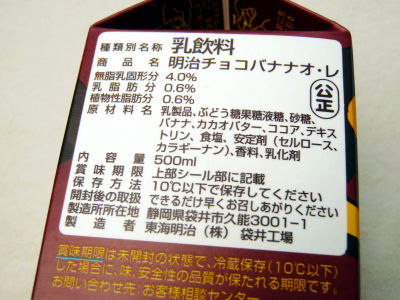 I poured it into a glass.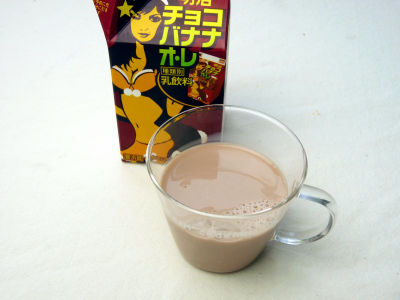 To be called chocolate, the color is thin, and the color is about cocoa. The taste is sweet and diluted like Ice Cocoa, but unfortunately the banana flavor is weak. I was hoping for a thick sweetness like when I ate chocolate banana, so it is nice to have something like that when it is released next time.