I tried the new function "Genius" of iTunes 8 which searches for a compatible song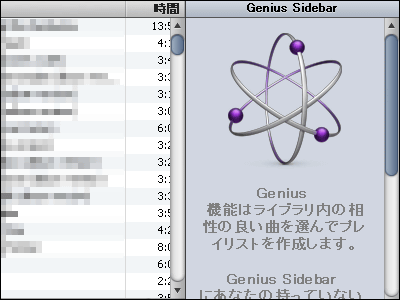 New 4 th generationIPod nanoSecond Generation "IPod touchThis was announced together with this "ITunes 8". The new function "Genius"Analyzes the song being played, makes a playlist that gathers songs that are compatible with the song, analyzes your library and introduces recommended songs from the iTunes Store It has become one.

It seems that it evolves as you use it, but I actually downloaded and installed "iTunes 8" Japanese version, and tried it to see what kind of feeling it can be used.

The usage report of the new function "iTunes 8" "Genius" is as follows.
Apple - iTunes - Download iTunes
http://www.apple.com/jp/itunes/download/

The details of "Genius" this time is written on the following page in detail.

Apple - iTunes - New in iTunes 8

So click on the downloaded installer and run




Click "Next"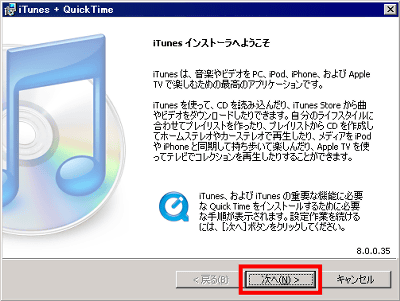 Please check and agree, then click "Next"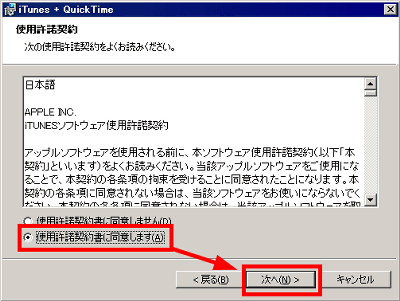 Click "Install"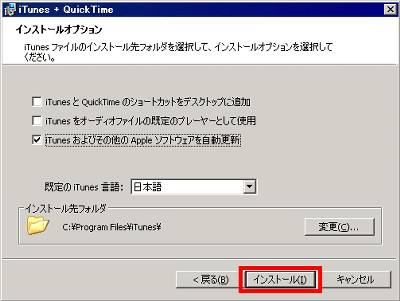 Installing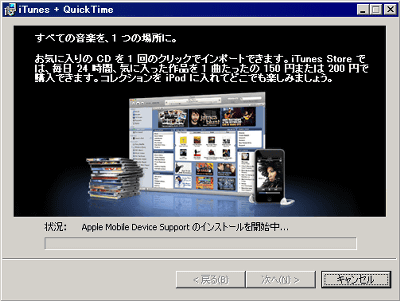 When you click "Finish", iTunes 8 will automatically start up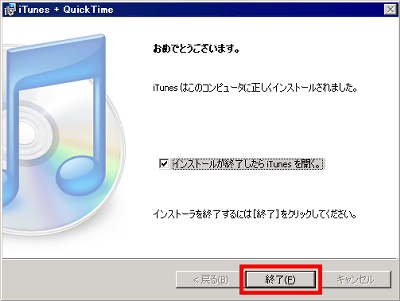 Click "I agree"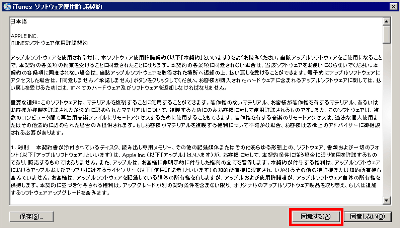 Click "Turn on Genius function" in the sidebar




Enter your Apple ID and password and click "Continue"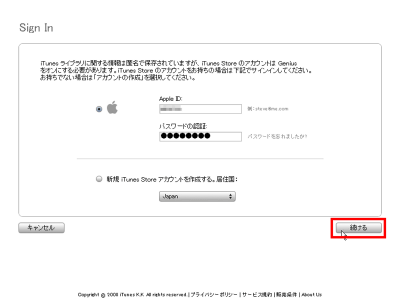 Click the "Continue" when checking and agreeing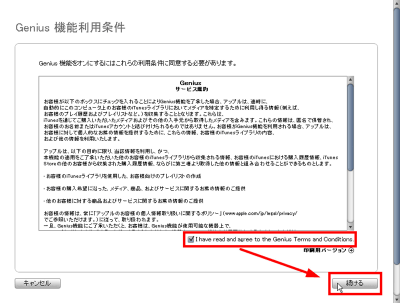 Collect information on the library that I own and send it to Apple anonymously, then the result will come back. Let's wait until it is over. It takes quite a while.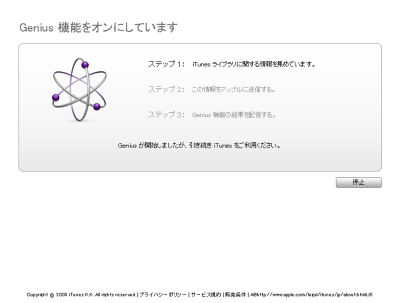 End analysis, OK with this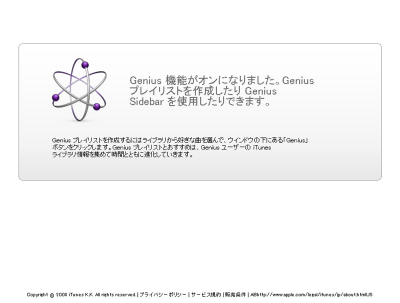 When you select a song, the song associated with that song is automatically displayed in the sidebar. A compatible song in the iTunes Store is displayed, and songs that you already have are not displayed. As it is previewed in the sidebar as it is, it can be viewed and purchased also possible.



If there is no song that matches the iTunes Store, top songs and top albums will appear like this. Apparently, in the case of songs without ID3 tag information, it seems to be like this with high probability.




Also, selecting a song or clicking this button during playback will automatically create a playlist by picking songs that are compatible with that song from your library.




This is the result I tried actually. It certainly seems to collect songs of similar lines somewhat. The maximum number of songs can be up to 100 songs. If you click "Save Playlist" in the upper right corner as it is, you will become a new playlist. It feels like an evolved shuffle function.