Apple announces new features scheduled to be released this fall, such as offline map introduction with map application and playlist sharing with Apple Music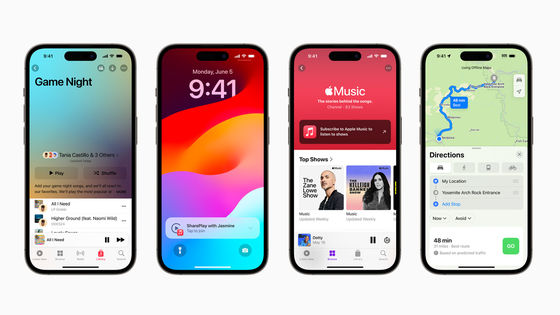 We explained the new features of apps such as Apple Music and Maps that will be available on the latest operating systems such as
iOS 17
,
iPadOS 17
,
macOS Sonoma
, and
watchOS 10
, which Apple plans to release around the fall of 2023.
Apple previews new features coming to Apple services this fall - Apple
https://www.apple.com/newsroom/2023/06/apple-previews-new-features-coming-to-apple-services-this-fall/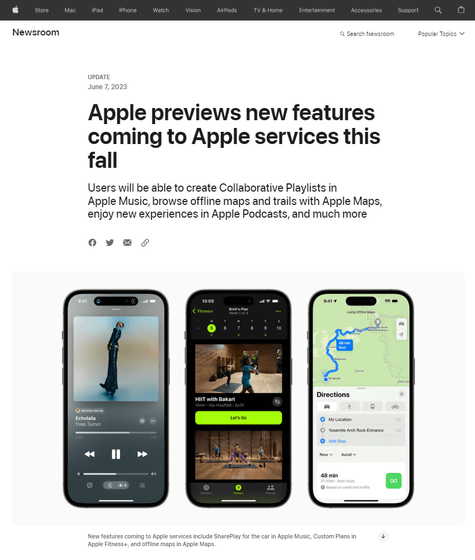 ◆ Apple Music
Subscribers to Apple Music, Apple's music subscription service, will be able to co-create playlists with family and friends. Users can also invite each other to select and edit tracks and add emoji reactions to specific songs.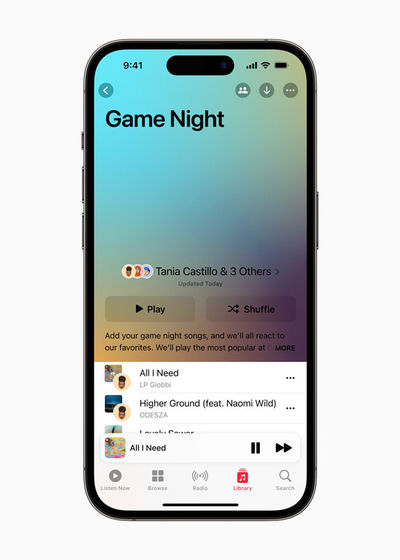 With Apple Music Sing and the Continuity Camera, users can see themselves on screen while singing along to the lyrics of their favorite songs. This screen allows you to apply completely new camera filters.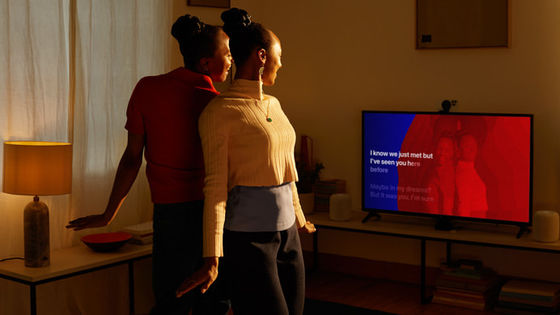 In addition, song credits have been added to Apple Music, making it possible to check information about artists who contributed to the creation of songs (comprehensive data such as instruments used for performance).

Apple Music will bring SharePlay into the car, making it easy for everyone to select the songs they want to play. When users are listening to Apple Music in their car, it automatically suggests other trusted iPhone devices to join the session. Listeners can control music from their own devices even if they are not subscribed to Apple Music.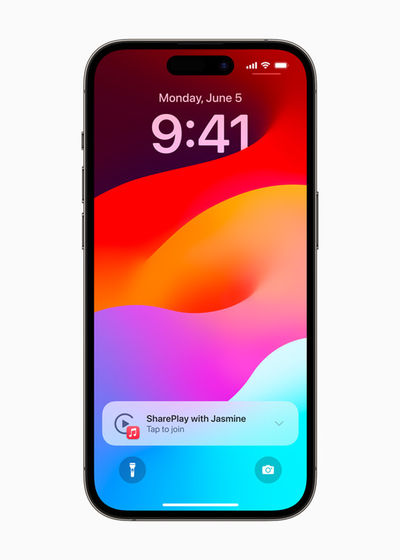 Apple Music subscribers can listen to the entire catalog of award-winning, commercial-free radio shows on Apple Podcasts. Follow individual shows for automatic downloads and get instant notifications about the latest episodes by radio.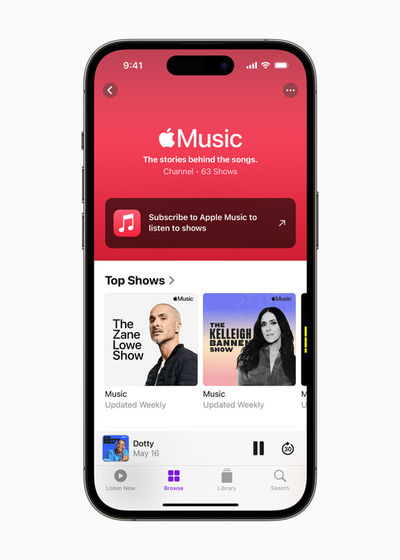 ◆ Apple Map
With Apple Maps, you can easily download map data simply by tapping the area displayed on the screen. This will allow you to view the map offline. In addition, users can check the estimated arrival time to the destination by using the turn-by-turn navigation function by car, walking, transportation, and bicycle even when offline.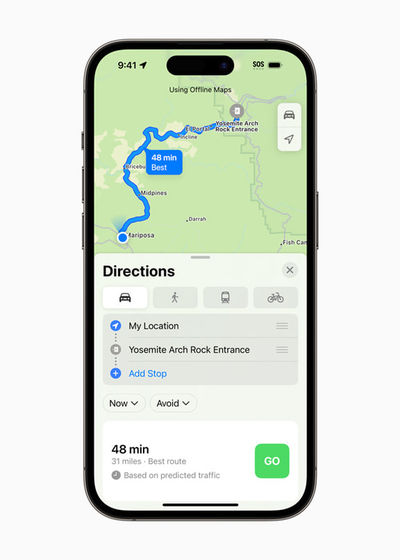 Electric vehicle owners will be able to check the availability of charging stations on the map app. For users with compatible electric vehicles, it is also possible to specify which charging stations should be prioritized. You can also filter the charging stations by, for example, the type of charging plug.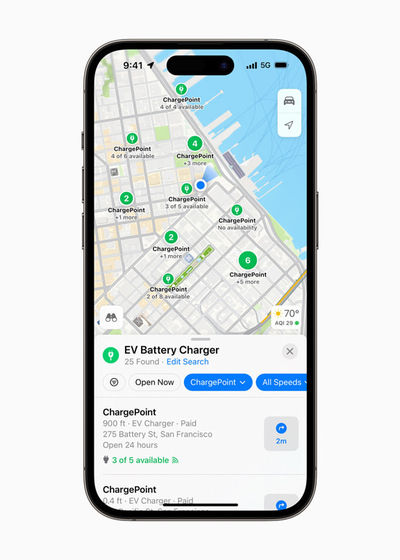 In addition, Apple Maps will now display location cards with detailed information such as length and type of hiking trail, difficulty level, and elevation gain. The place cards make it easier than ever to find thousands of hiking trails in parks across America.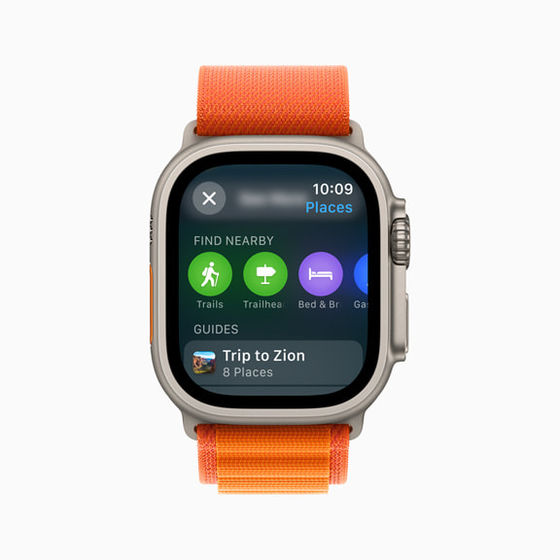 ◆ Apple Fitness +
A custom plan will be introduced to Apple Fitness +. Custom Plans is a new way to receive custom workout or meditation schedules based on days, duration, type of workout, and more.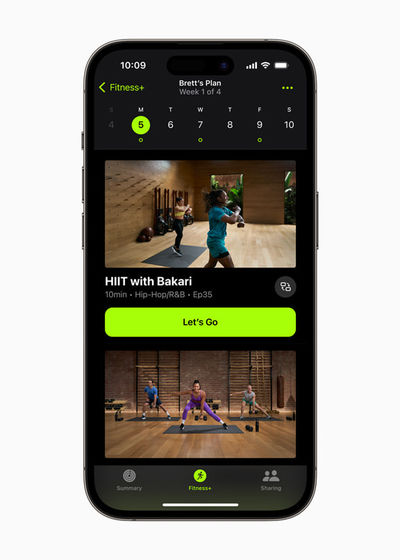 Apple Fitness + also introduces a new stack. Stacks are the ability to select multiple workouts or meditations that can be performed seamlessly in succession without interruption. Stacks are saved in your library and can be reused at any time.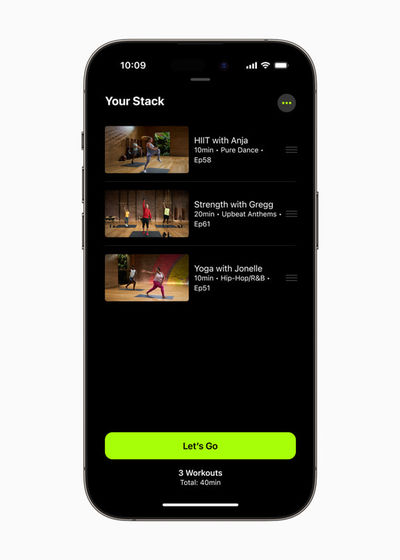 In addition, Apple Fitness+ adds a feature called Audio Focus that allows you to prioritize the volume of your music and the voice of your trainer so you can focus on coaching during your workout or meditation.

◆ Apple News
Apple News+ subscribers will be able to play crossword puzzles created in partnership with 'The Puzzle Society' every day. It seems that many other benefits will be available.

Apple News+ subscribers will be able to listen to audio narrations from the world's major magazines and newspapers on Apple Podcasts.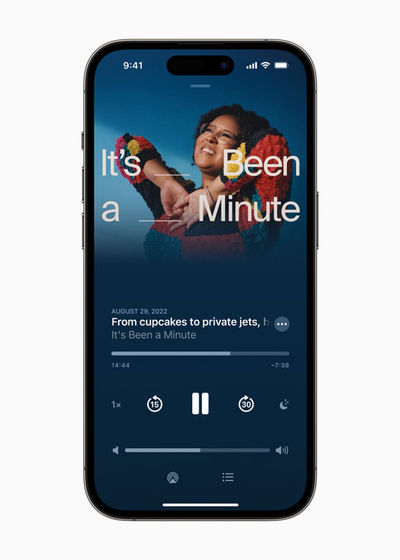 ◆ Apple Podcasts
The UI of the Apple Podcasts playback screen will be renewed.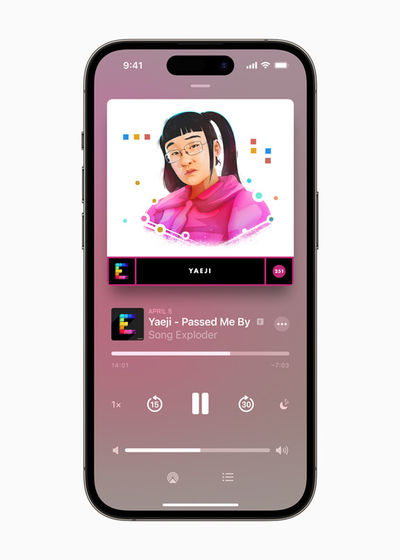 Episode art is supported across Apple Podcasts, allowing listeners to explore episodes in more detail. A new design for episodes, shows and channels in the Up Next section makes it easier to preview, listen and follow each podcast.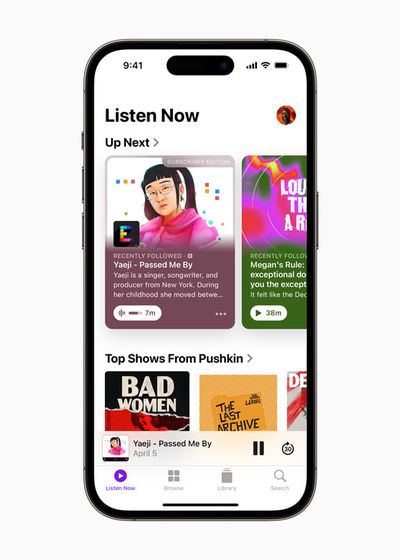 Apple Podcast users can connect subscriptions to top apps such as Bloomberg, Calm, The Economist, L'Équipe, Lingokids, The Times, The Wall Street Journal, The Washington Post, and WELT on the App Store to enjoy new shows and content on Apple Podcasts. You will have access to other benefits.

◆Apple Books
In Apple Books, a page for a new work series will be added. On this page, you can easily see which books are in the series, view e-book and audiobook versions, and recommend the next book in the series based on what you've read.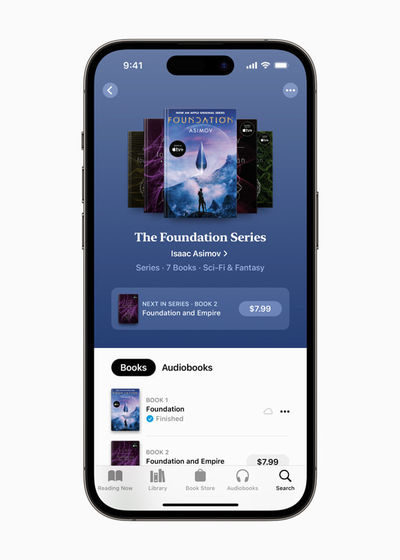 ◆Apple Cash
Apple Cash allows users to set weekly, bi-weekly and monthly payments. This makes it possible to automate regular expenses such as pocket money for children and rent payments. In addition, users can also enable the setting to automatically replenish their Apple Cash balance when it is low.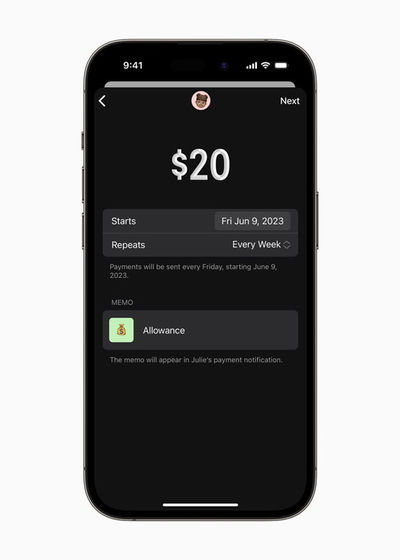 ◆Apple Wallet
You can verify your identity with Apple Wallet. No additional hardware required. This will make it easier for businesses to directly verify a customer's age when purchasing alcohol, or verify a customer's identity when checking out a rental car. To seamlessly and securely present your identity stored in Apple Wallet to a company, simply hold your iPhone or Apple Watch up to the company's iPhone. The user will be shown what information is requested, the company will be shown what information will be saved, and authentication with Face ID or Touch ID will be required when sending data.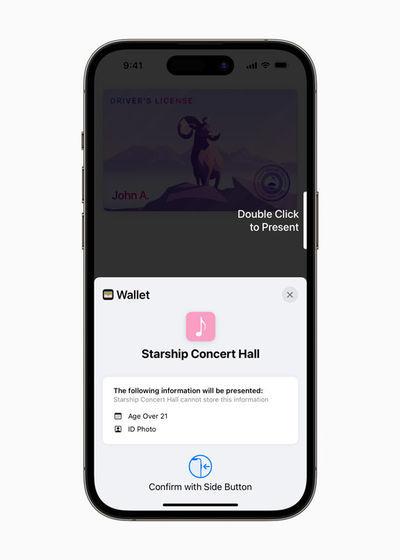 ◆Others
A new "Location" option in the Send menu allows you to share your location or request the location of others via "Find me" in your messages. By using this, the user can also create a route to the location of the other party who shared the location information with the map application.

The sharing feature of AirTags and Find network accessories will now allow device owners to invite up to five people to a shared group. Anyone who joins the shared group will be able to see the item's location and will no longer receive unwanted tracking notifications. You can also use the Find My app to get directions to an item, or pinpoint the exact location of a shared item with the Find My Exact Location feature.