The next major version of the OS for iPhone 'iOS 16' announced, lock screen can be customized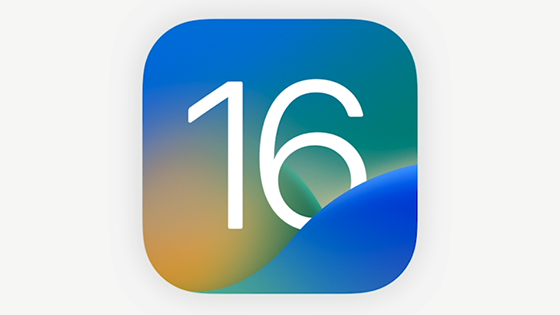 At Apple's annual developer event WWDC22 , the next major version of the iPhone OS, iOS 16 , was announced. iOS 16 adds a variety of new elements, such as a new lock screen that is more customizable by the user, a more centralized mode that is easier to use, and an easier way to share photos with your family. It has been.

iOS 16 Preview-Apple (Japan)
https://www.apple.com/jp/ios/ios-16-preview/

WWDC 2022 --June 6 | Apple --YouTube


Let's start with a brand new lock screen for iOS.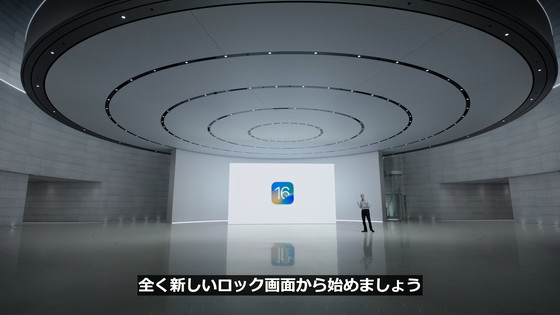 The first thing you see every time you pick up your iPhone is the lock screen.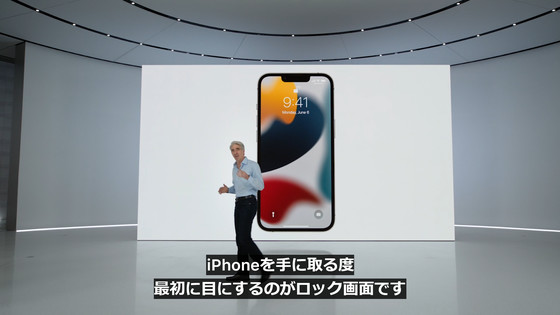 iOS 16 has the biggest update ever on the lock screen ...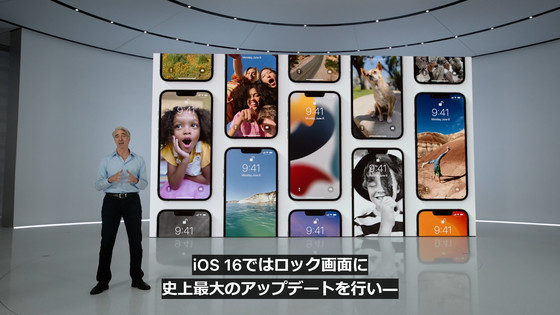 We provide new ways to make it more personal, beautiful and convenient than ever before.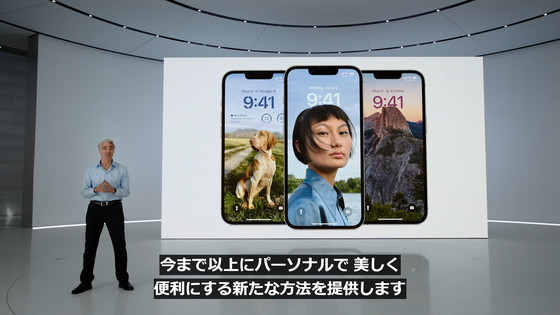 'There is such a subtle bokeh effect that my daughters can see before the time,' Federighi shows off his lock screen.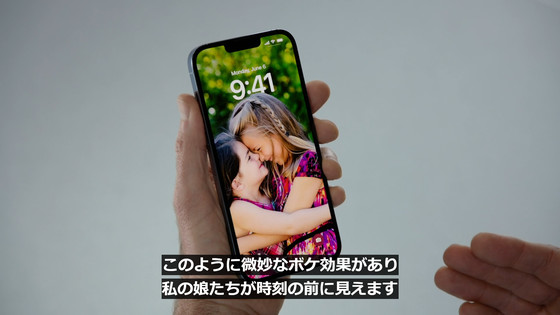 'And you can further personalize it with a long press.'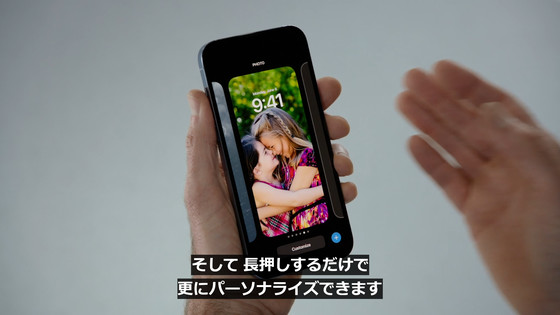 You can edit the content displayed on the lock screen by tapping the 'Customize' button at the bottom of the screen.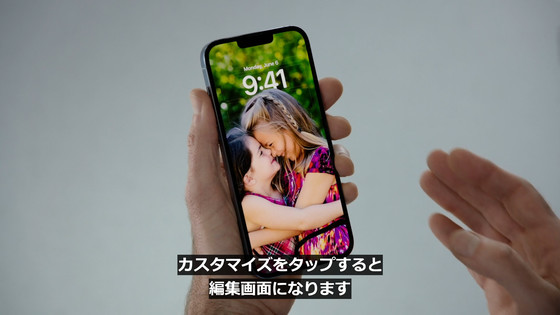 You can switch the color filter, background, and time font just by swiping.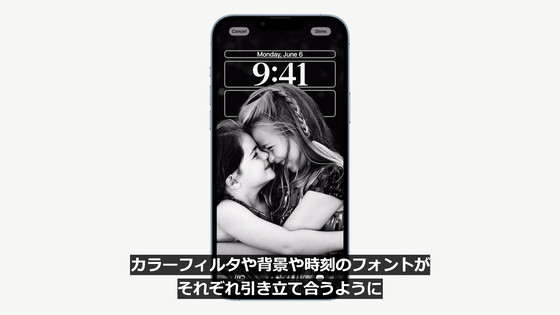 Let's enjoy various styles like never before.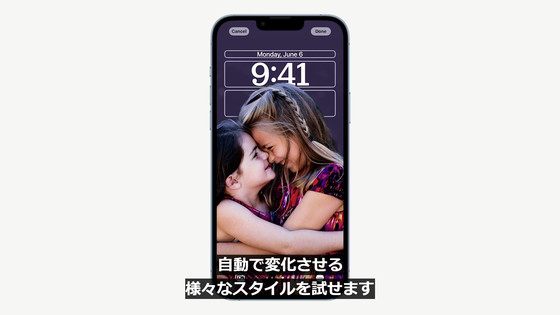 There are so many different clock fonts available.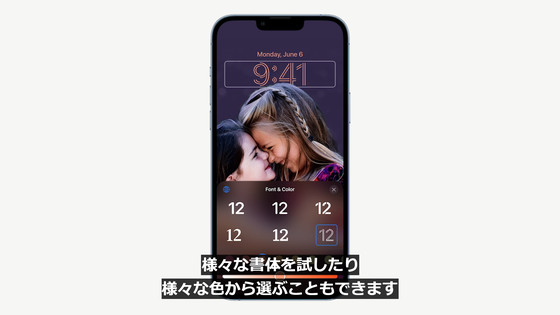 In addition, widgets can be added to the lock screen, such as adding temperature and activity ring ...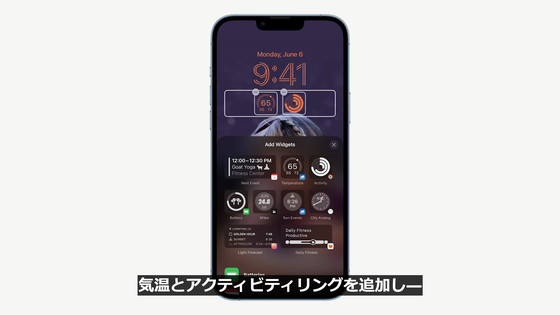 It is possible to arrange a calendar. You can customize it like the watch face (dial) part of watchOS.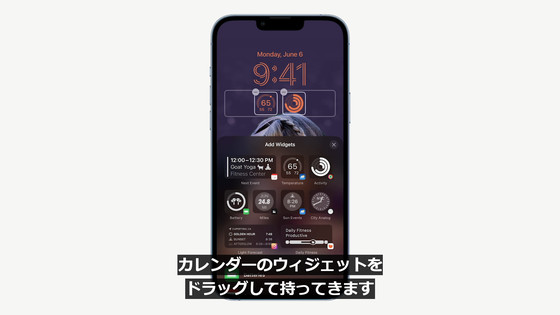 You can create multiple lock screens like this and switch between them according to your mood.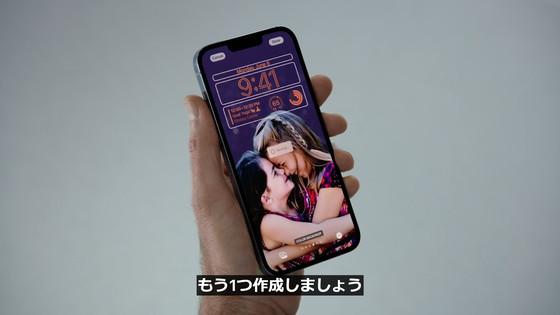 You can also open a gallery of all-new wallpapers.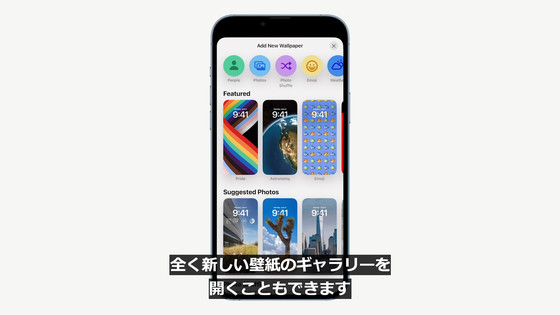 There are also 'suggested photos' to choose photos wisely from your personal library.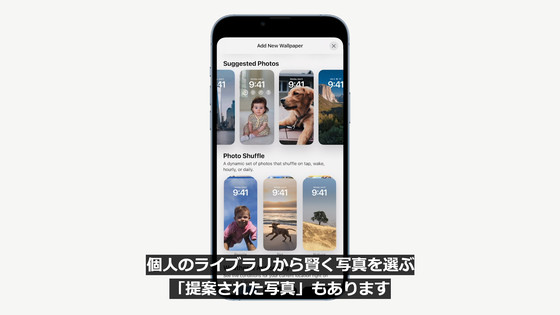 You can switch the lock screen just by swiping.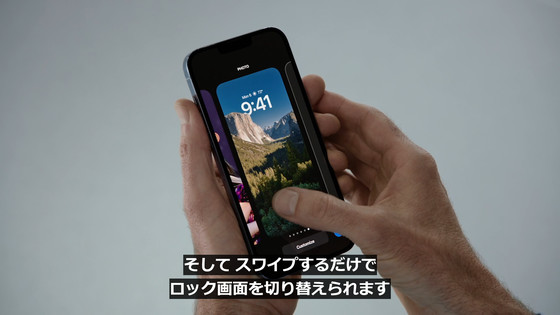 The animation when swiping the lock screen is also updated.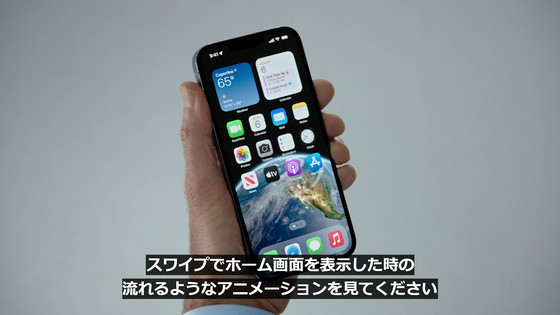 Also, the notifications displayed on the lock screen will be updated.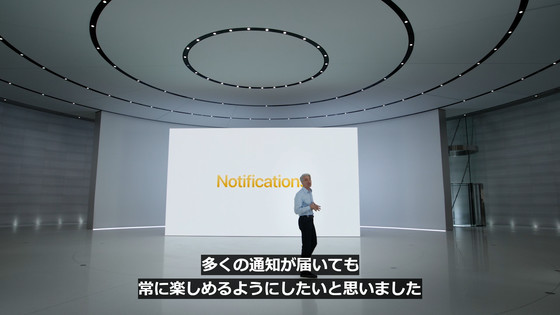 In the past, a large number of notifications could overwhelm the lock screen.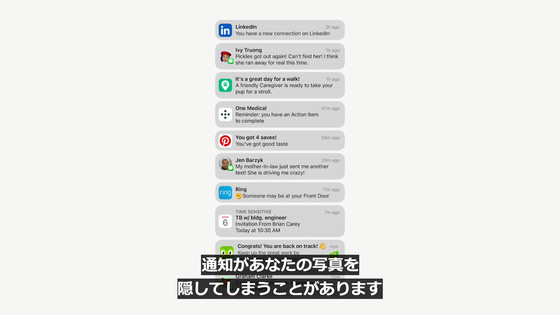 In iOS 16, notifications will be displayed sequentially from the bottom of the lock screen.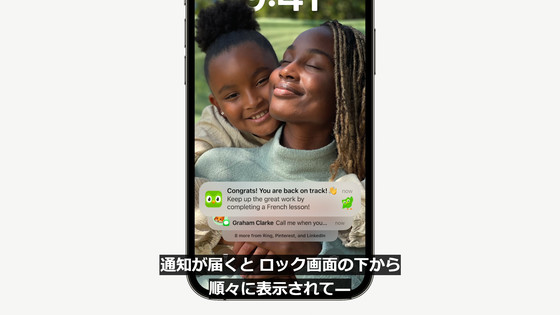 You can also hide notifications all day long.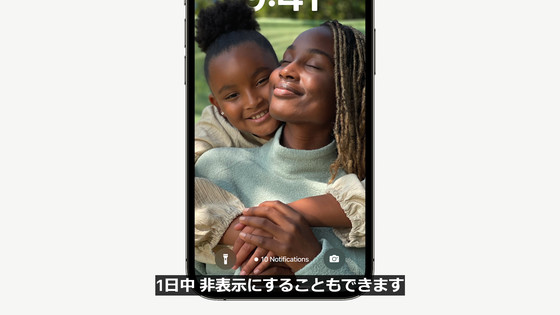 Developers will be able to use the Live Activities API from an iOS update scheduled for late 2022.



Display sports games on the lock screen with the Live Activities API ...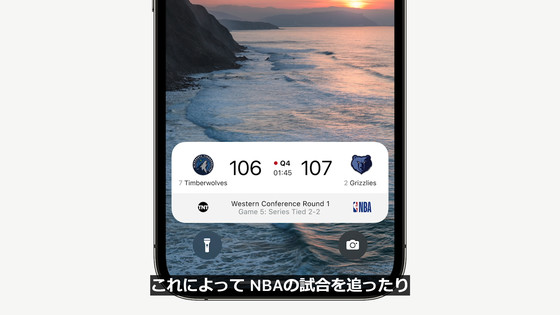 It will be possible to check the Uber dispatch status and workout from the lock screen.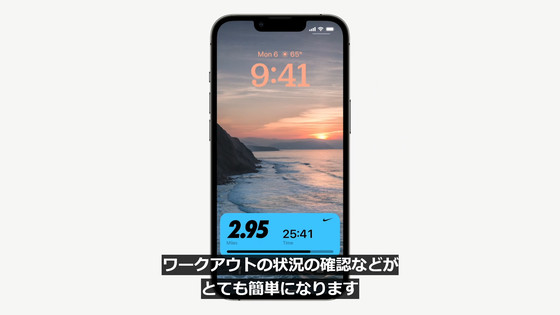 You will also be able to see the album artwork in full screen on the Apple Music playback bar.



Next, about the centralized mode.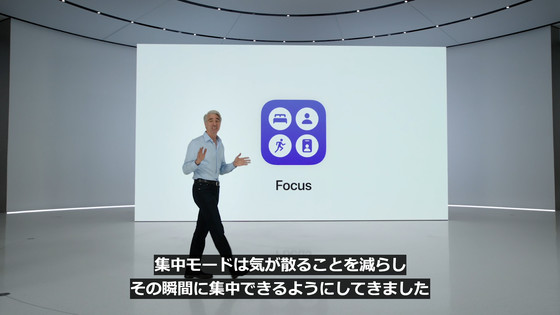 Concentration mode is a function that suppresses notifications so that you can concentrate at that moment.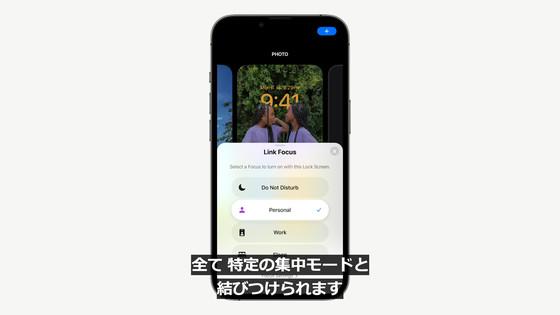 Just as you can now register multiple lock screens, you can switch between centralized modes by registering multiple.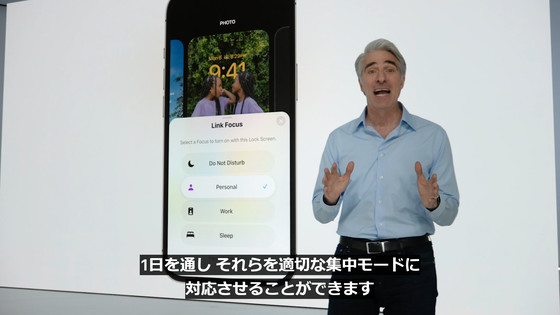 For example, you can create a centralized mode that is specific to your work.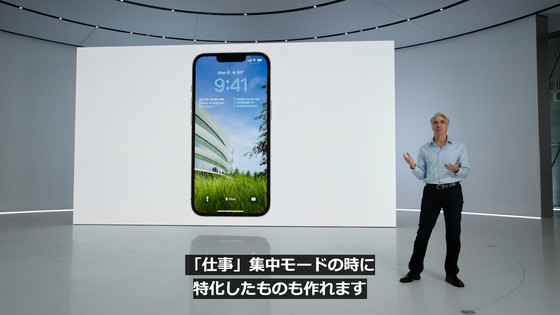 You can switch to another centralized mode just by swiping.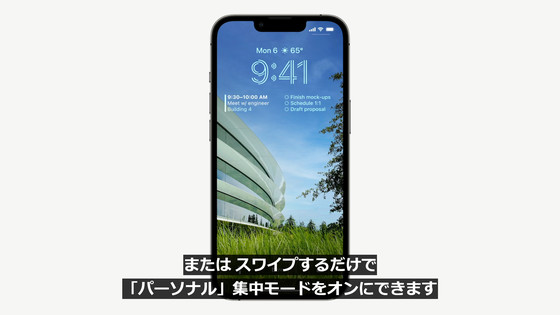 When you switch the centralized mode, the settings are automatically reflected in the notification and home screen.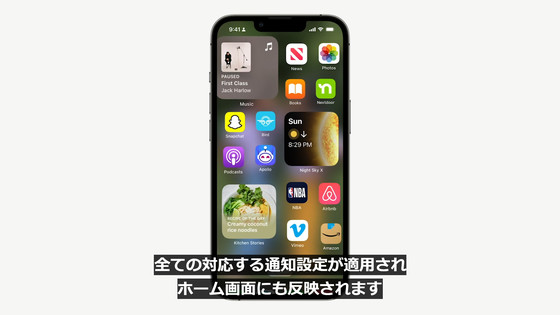 Depending on the mode, you can make your favorite applications stand out, or conversely hide apps that hinder your concentration.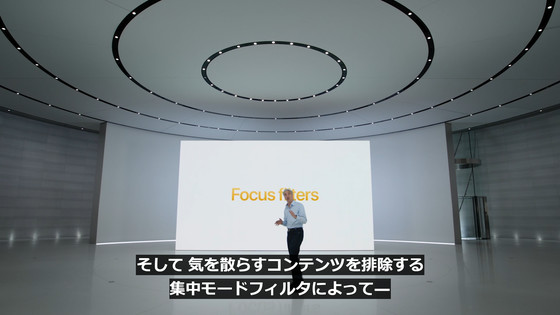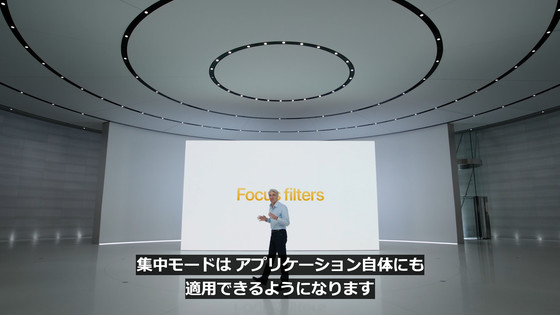 For example, if you switch to the 'work' intensive mode, you can see only work-related tabs in Safari.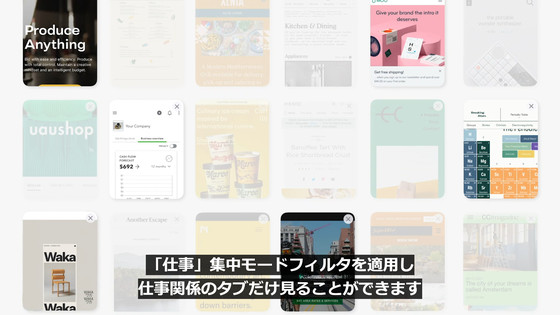 In centralized mode, you can also filter message conversations, email accounts, and calendar appointments.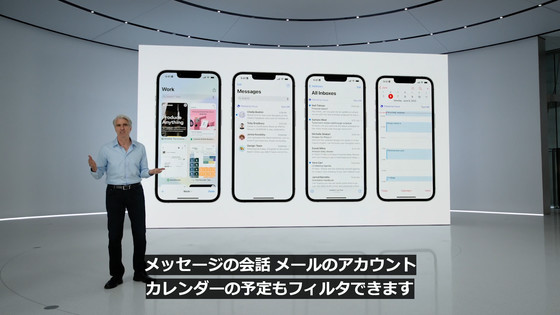 The 'Focus filter API' for centralized mode will be released for developers.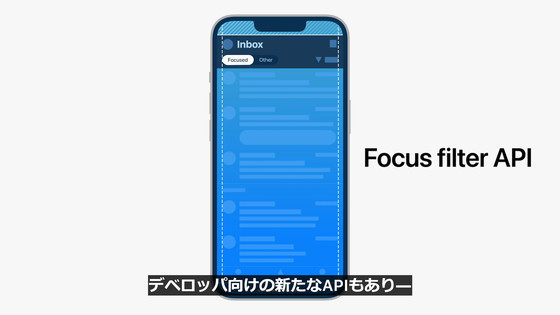 In addition, three new features will be added to the message.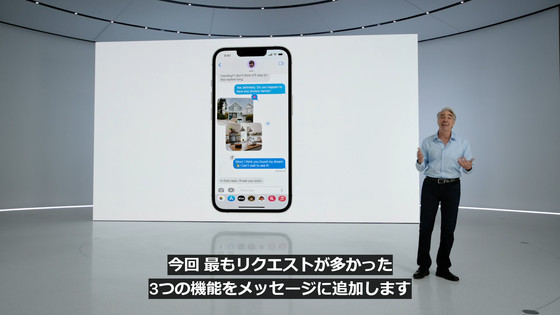 Editing function for sent messages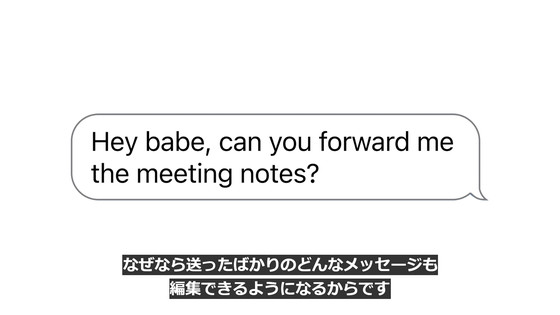 Ability to cancel sent messages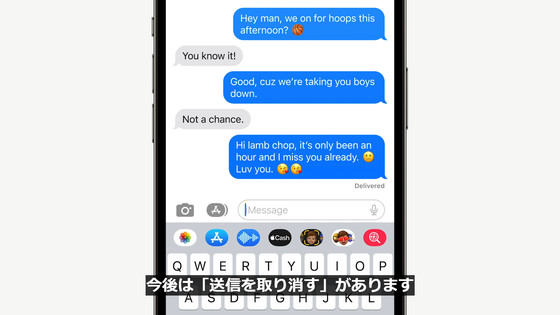 Ability to unread message threads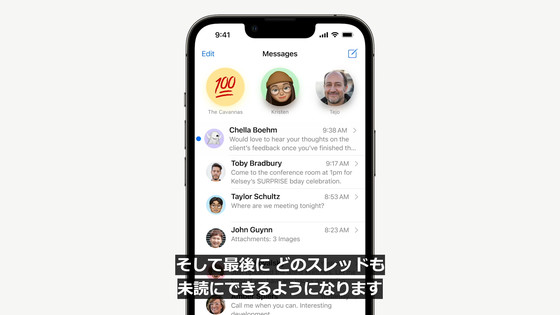 This is the best function when you don't have time to reply immediately and want to check it later.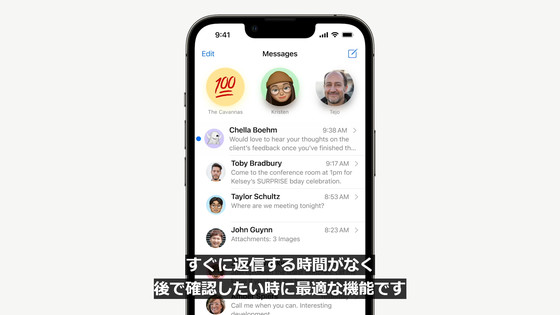 'Shared with You API' that enables ' Share with you'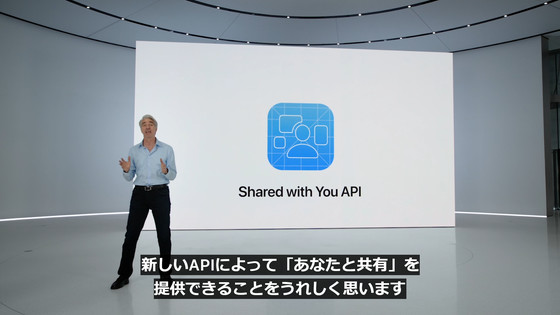 With the 'Share with you' feature, you can enjoy movies and music with your partner while connecting with FaceTime.



Various applications implement the 'Share with you' feature.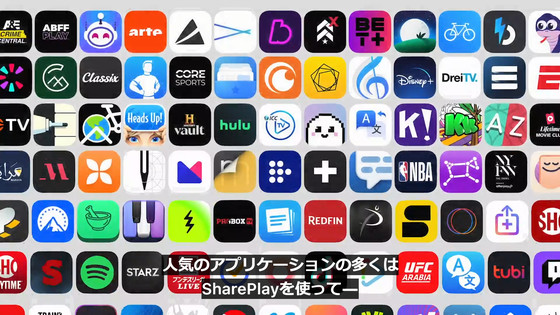 From iOS 16, you can easily use 'Share with you' with just a tap.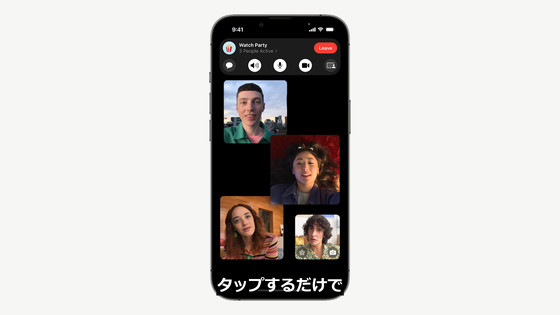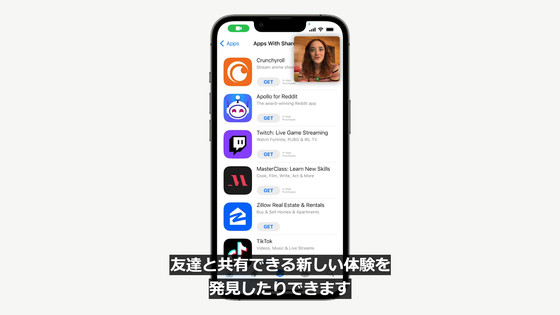 In addition, you will be able to use 'Share with you' not only from FaceTime but also from messages.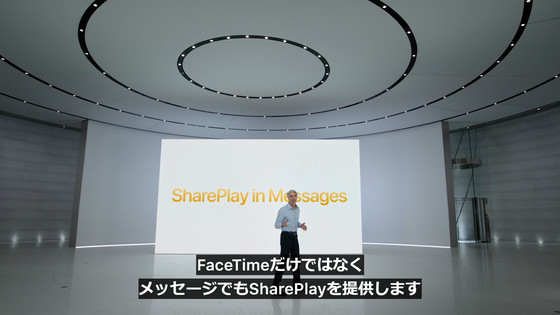 This is the most requested feature from developers.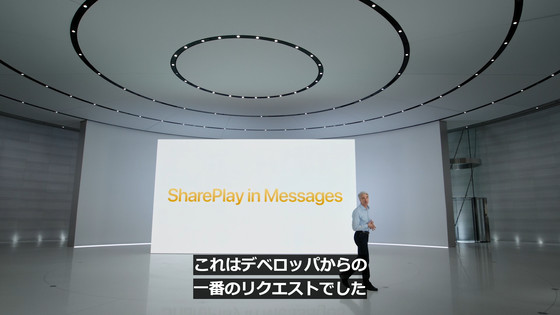 You will be able to watch movies while chatting with messages, not just voice calls like FaceTime.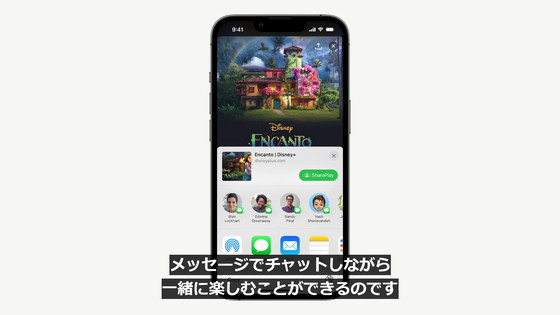 Next, about voice input.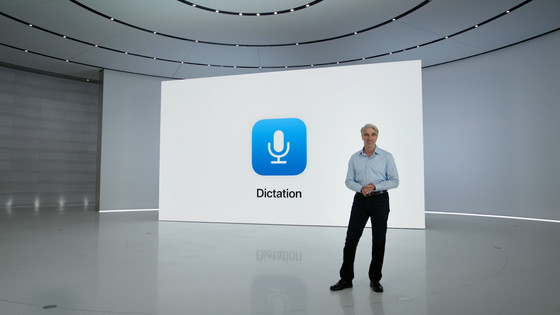 Voice input is used more than 18 billion times every month.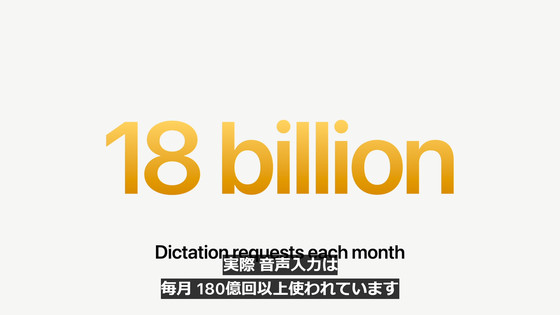 With iOS 16, you can smoothly switch between voice input and touch input.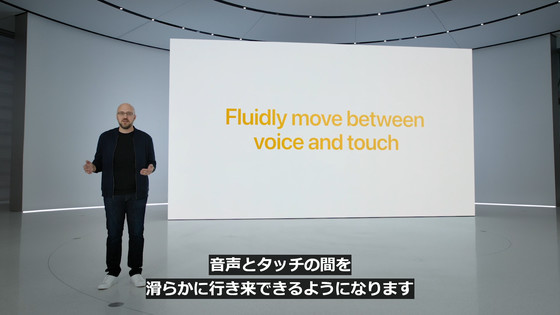 Even if I start voice input, the keyboard remains displayed.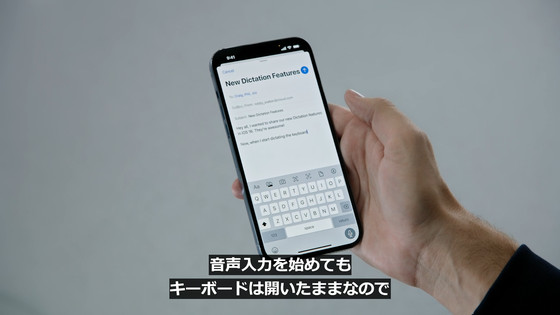 It will be possible to make up for the missing parts with touch input on the keyboard.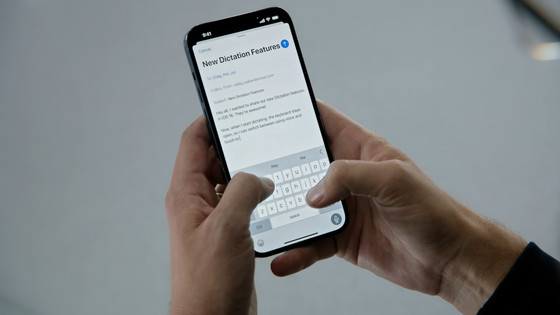 You can also select the characters you typed and replace them with voice input.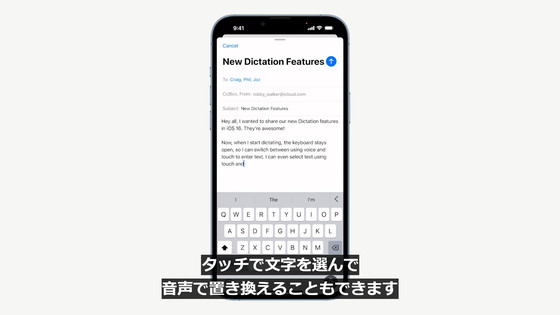 Punctuation marks are automatically entered.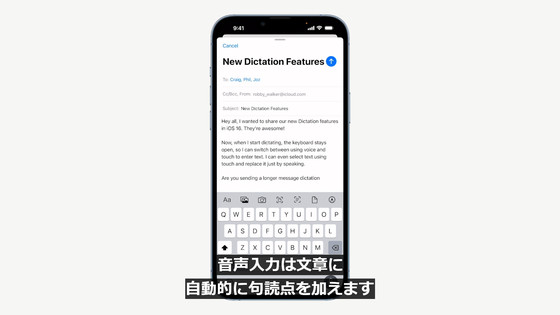 You can also enter pictograms by voice.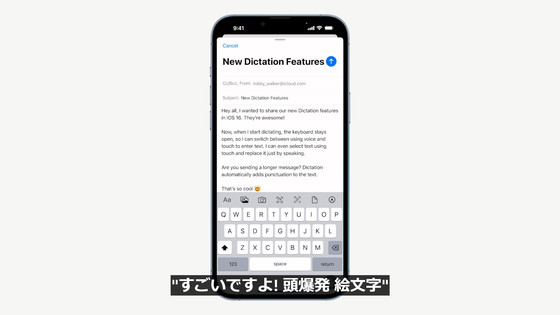 Voice input can also be used when sending messages with Siri.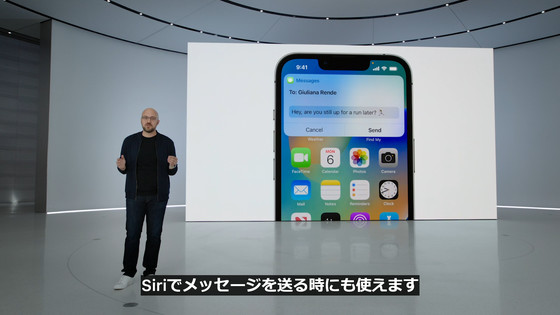 It is said that such Siri will be easier to use in applications.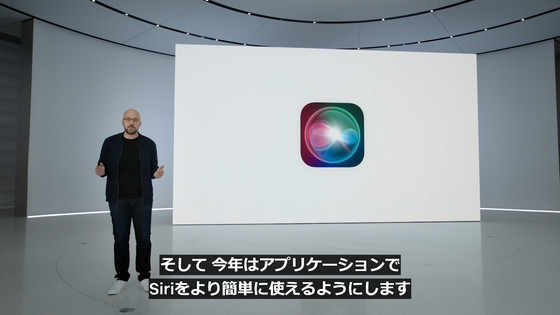 The number of Siri-compatible applications exceeds 15,000.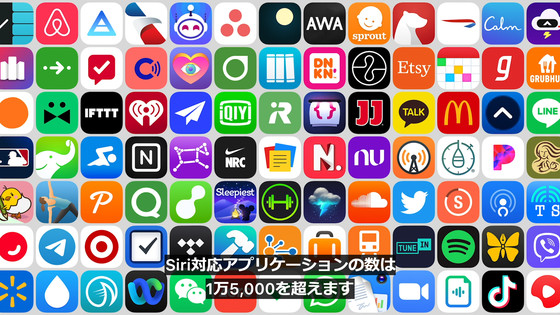 The App Intents API built using the Swift programming language will be released.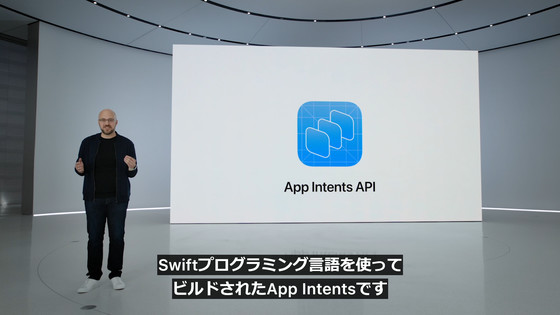 Shortcuts work without settings ...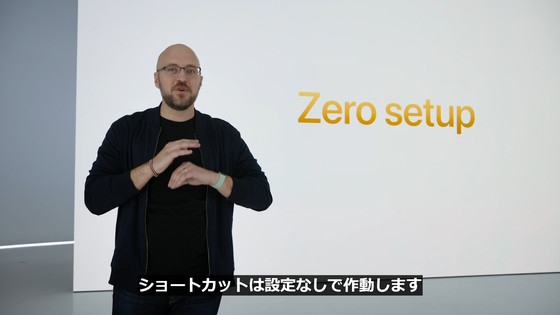 You will be able to use Siri more effectively when working with compatible applications.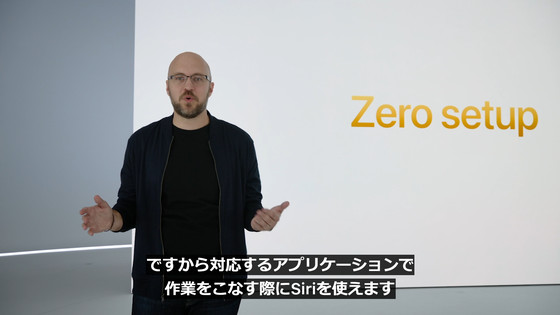 Next, about 'text recognition display'.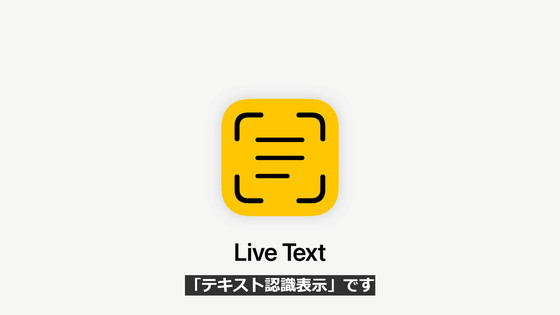 Manipulate text in images throughout the system.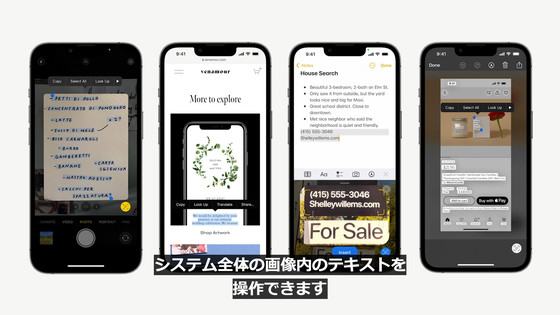 'Text recognition display' will finally recognize the text in the movie.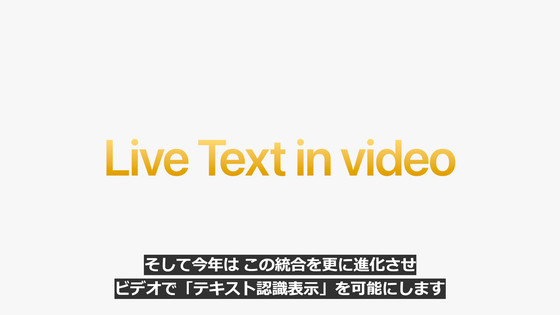 It is possible to pause at any time while playing a video and operate the text on the screen.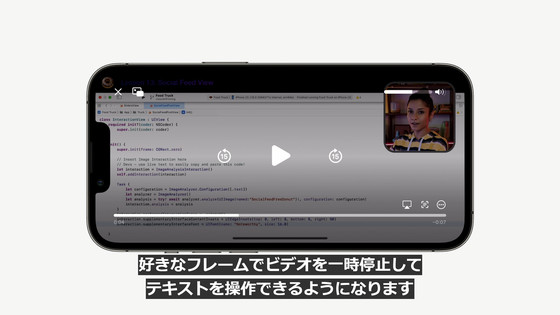 It's perfect for copying sample code.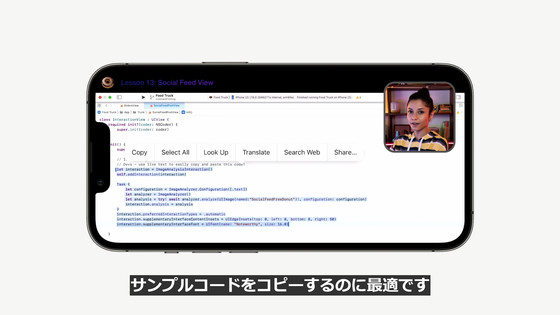 It is said that the text recognition display can be used even within the translation application with the new camera display.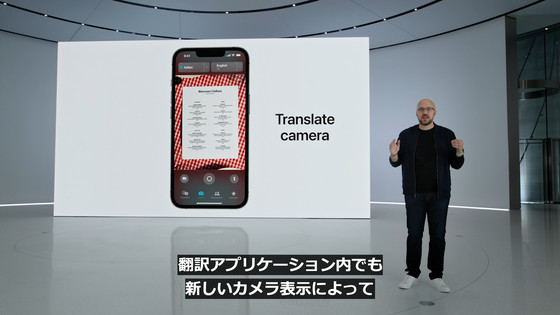 The Live Text API for text recognition display will also be released to developers.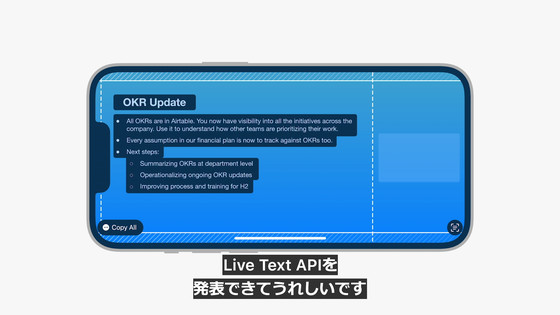 Further about 'examining the image'.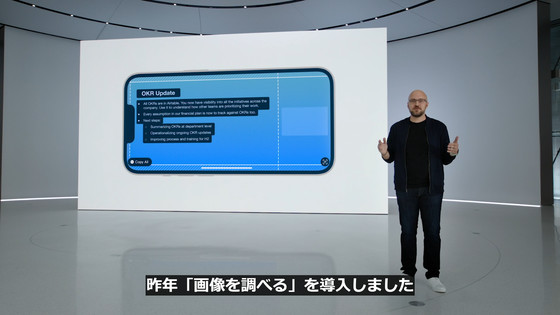 By tapping the image, the subject is automatically cropped ...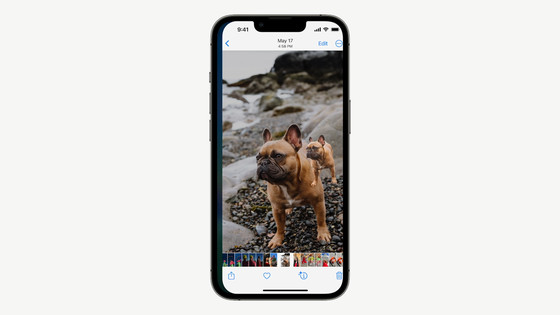 It can be used as it is in applications such as messages.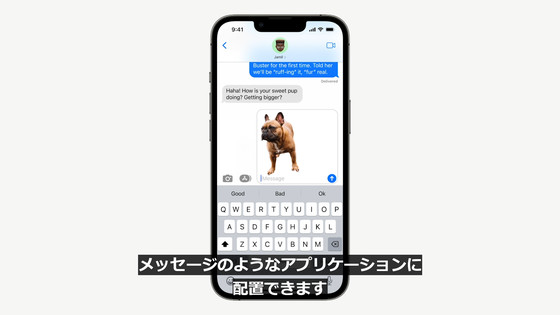 This new 'examine image' is realized by machine learning with Core ML and Neural Engine, which can execute 40 billion processes in just a few milliseconds.



Next, about Apple Pay.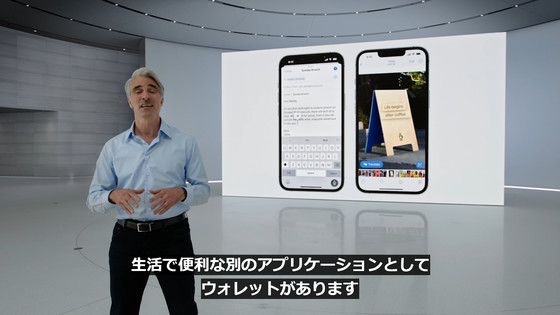 The wallet app allows you to register your ID card ...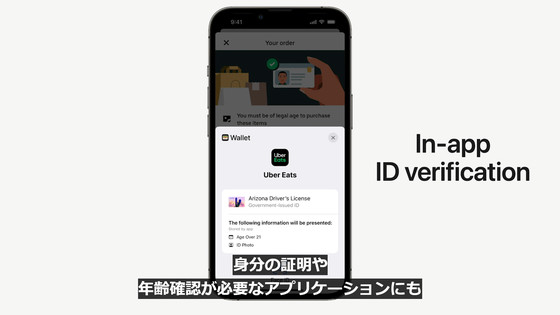 It is now possible to share only the fact that you are '21 years old or older' instead of submitting an accurate birthday to apps that require age confirmation.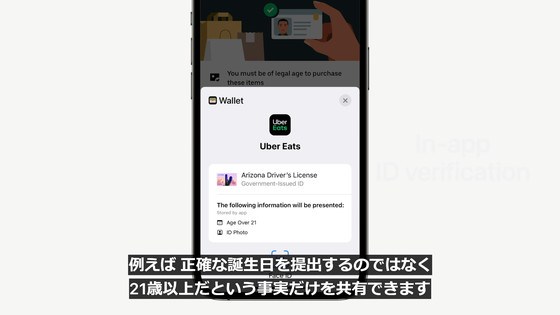 You can easily share the keys in your wallet app via your favorite messaging apps such as Messages, Email and WhatsApp. Shared parties can easily add keys to their wallet app with a single tap.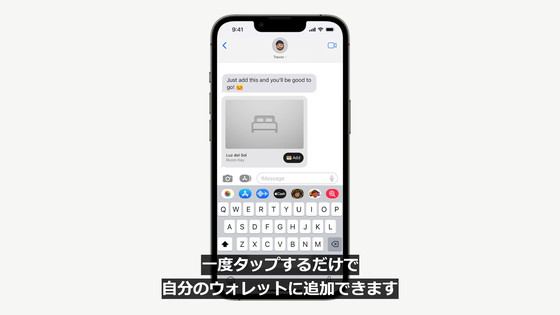 Also, in order to share keys with people who do not have an iPhone, they are working with the IETF to make key sharing an industry standard that other companies can adopt for free.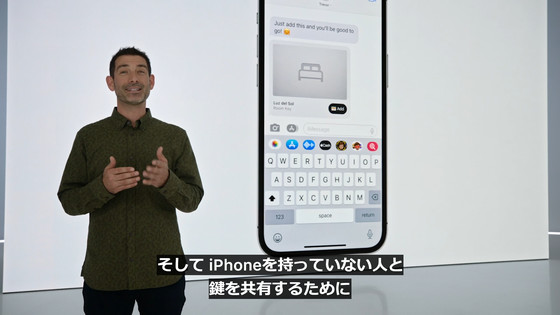 In addition, contactless payments will be available to large numbers of vendors throughout the United States.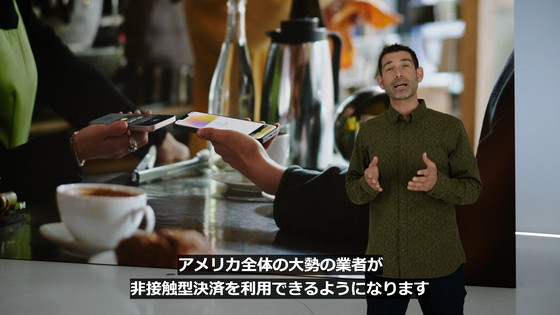 Enhanced Apple Pay to support new payment methods.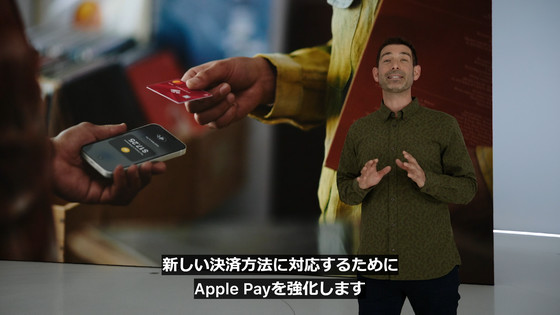 'Apple Pay Later' that enables postpay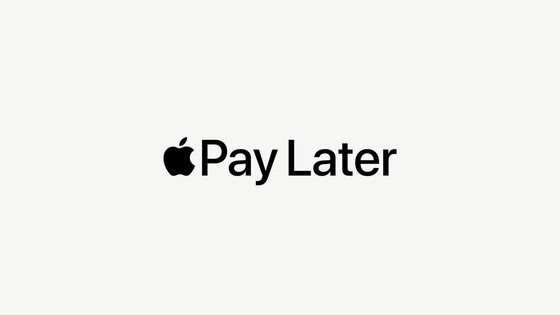 You will be able to split the price of your purchase with Apple Pay into four even payments over a six-week period.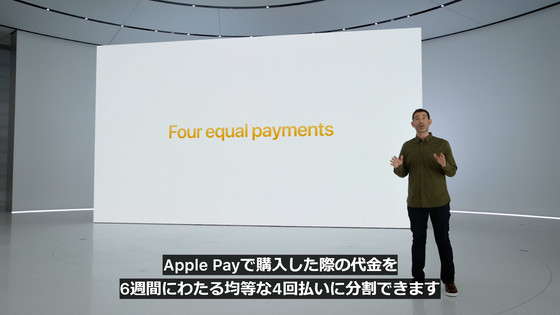 It is interest-free and there are no fees.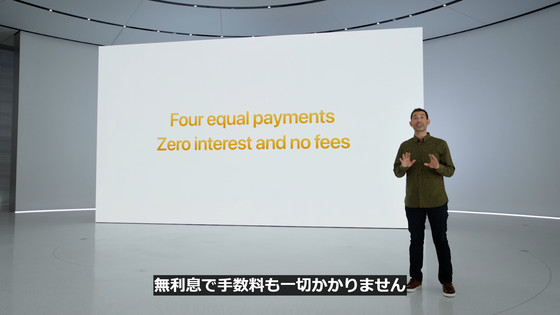 Available anywhere in the application and online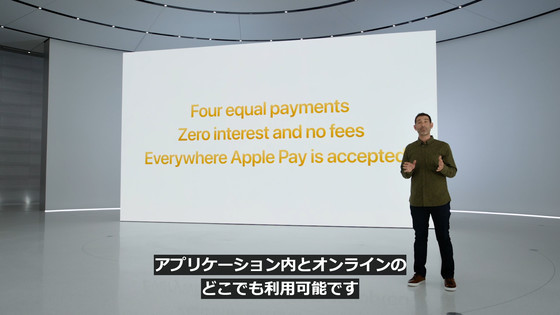 You can pay over time at no additional fees.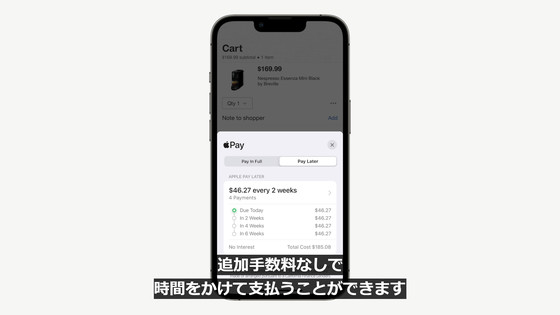 'Apple Pay Later' does not require cooperation between developers and vendors.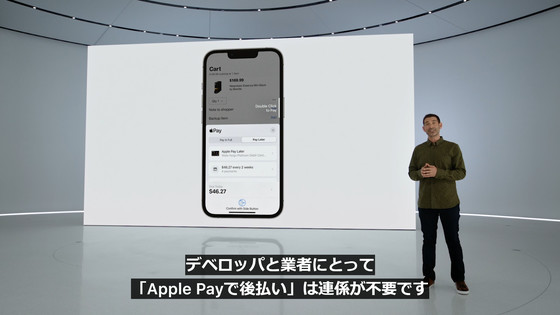 It is easy to know the payment deadline, and it is possible to set it so that it does not exceed the budget.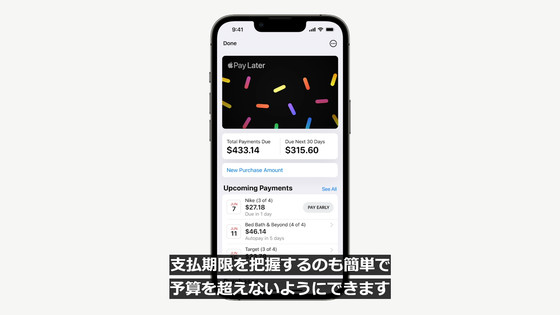 Order Tracking makes it easy to get up-to-date information about all your Apple Pay orders.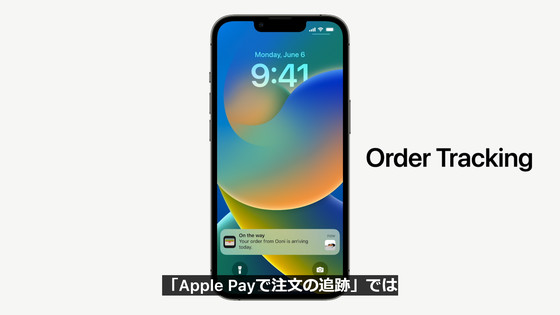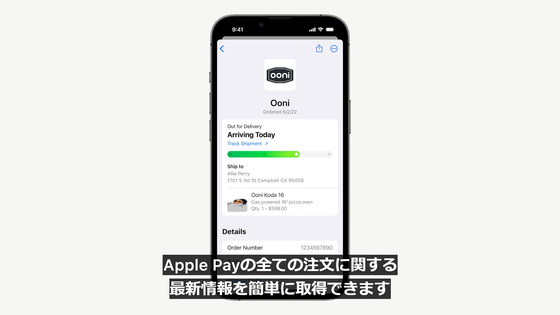 The order tracking function will be supported from Shopify first, and will be gradually expanded.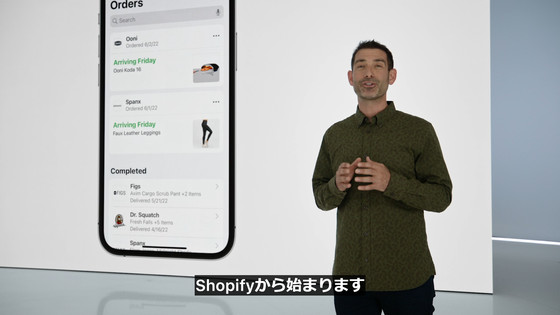 The 'Map' can now be displayed in more detail in 11 countries and regions.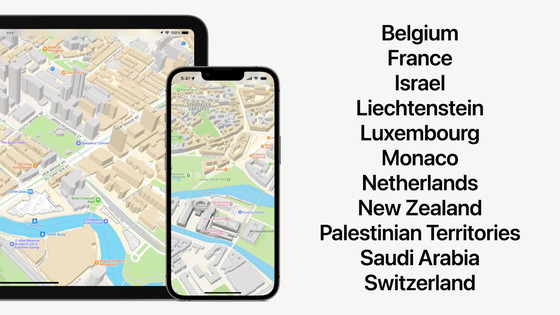 Furthermore, the function to display monuments using a CG model as shown below is ...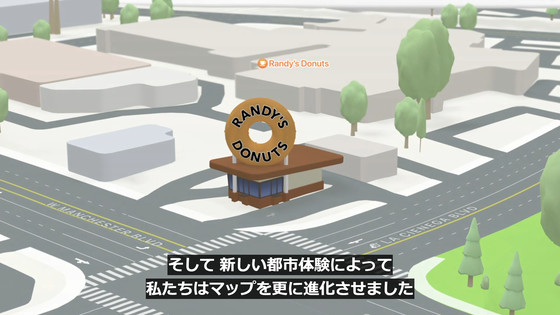 It will be available in Las Vegas, Miami, Chicago, etc.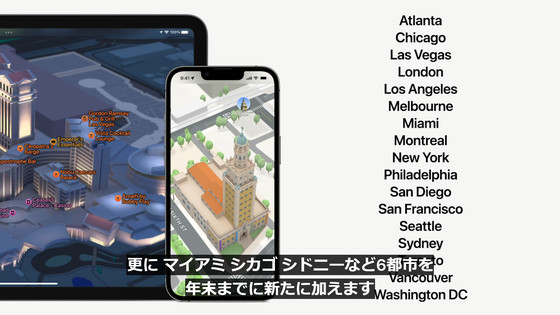 And, 'Route guidance via multiple points', which was the most requested, is now available on the map.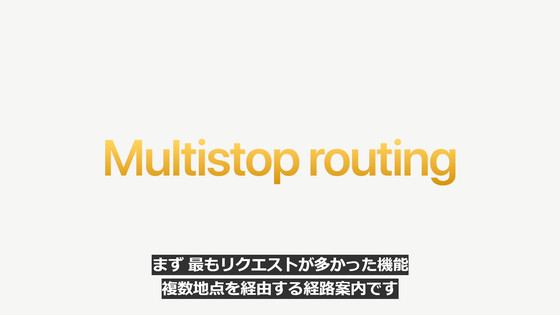 Up to 15 waypoints can be set.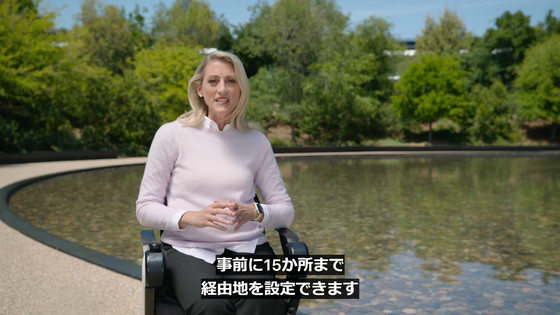 In addition, the route set in the past is saved in the history and can be recalled later.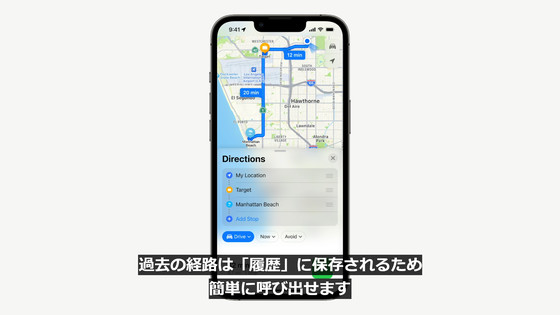 By linking the 'map' of the iPhone with the Mac, it is also possible to 'set the route on the Mac and view it on the iPhone'.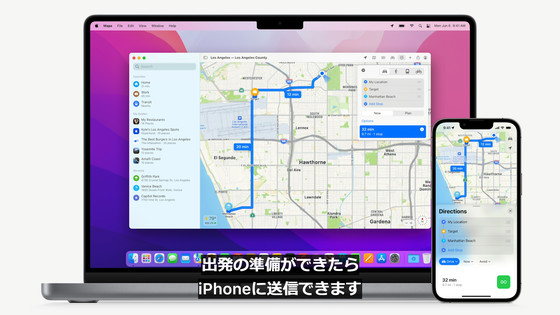 By linking with CarPlay, you can prepare for navigation before going out without having to set a route after getting in the car.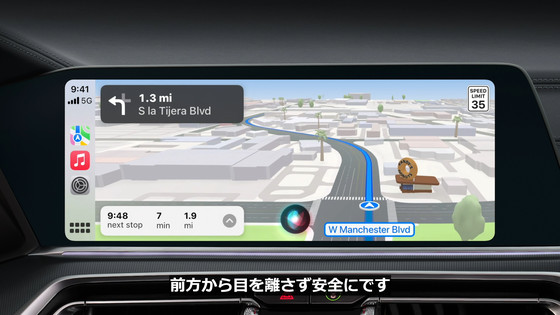 Also, in cooperation with public transportation, you can check the fare for traveling ...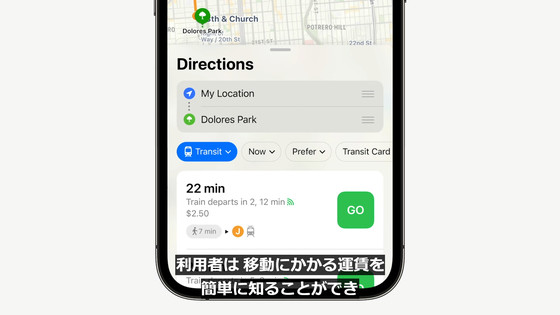 It is also possible to add a transportation card to the wallet in advance. You don't need to move the app because you can deposit to the transportation card on the 'map'.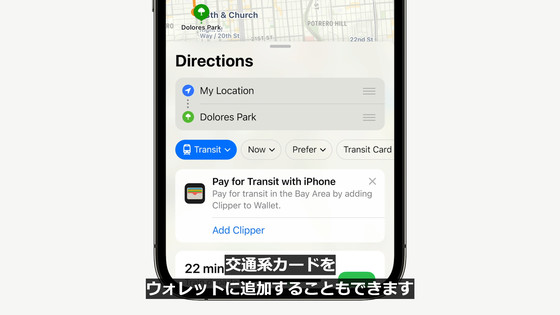 With the improvement of 'Map', MapKit for developers will also be significantly improved.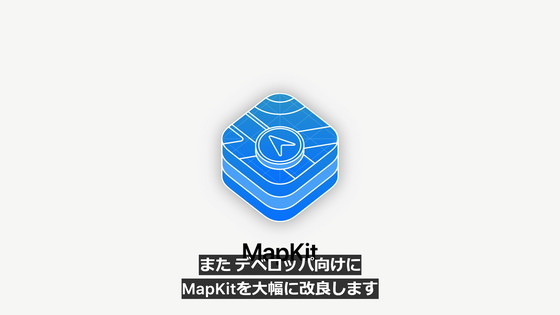 The app will be able to use the interactive 3D display 'Look Around' that allows you to pan 360 degrees and move along the street with 'Map'.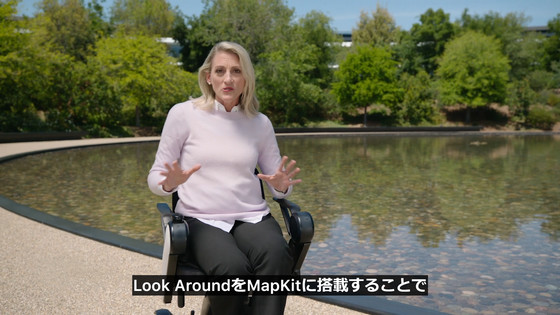 A brand new server-side API will also be released in late 2022.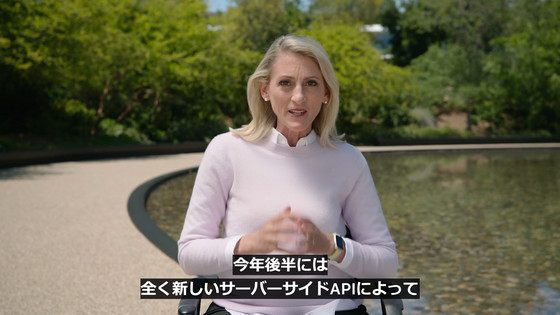 In addition, iOS 16 will strengthen the function of linking with sports, and it will be possible to check the data of athletes with Siri and check the match result with Apple News. The function of linking with this sport will be provided in the United States, United Kingdom, Canada, and Australia.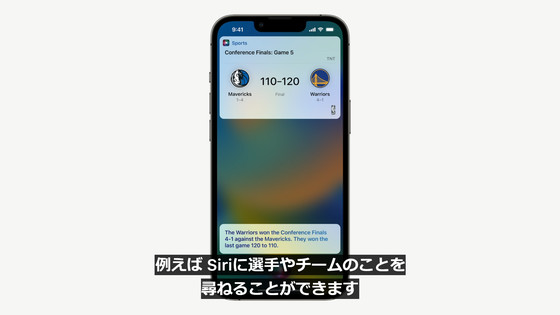 With iOS 16 Family Sharing, you can now share Apple's subscription services with up to five families.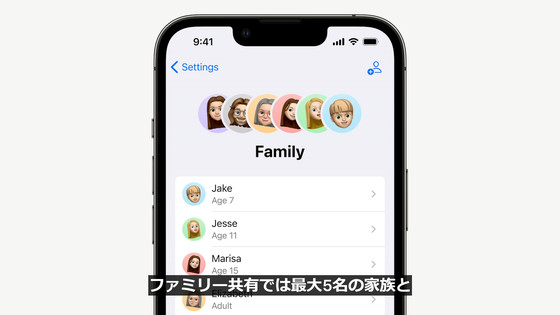 The content you can view with your subscription is personalized for each account.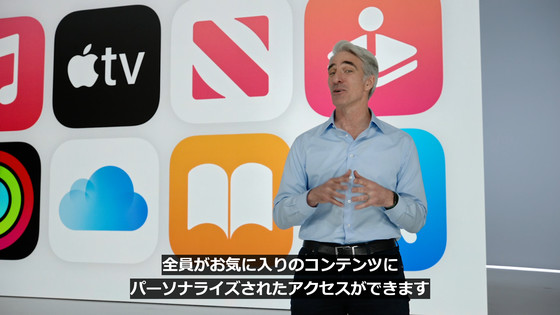 Parental controls can be set by simply bringing the parent's iPhone closer to the child's iPhone.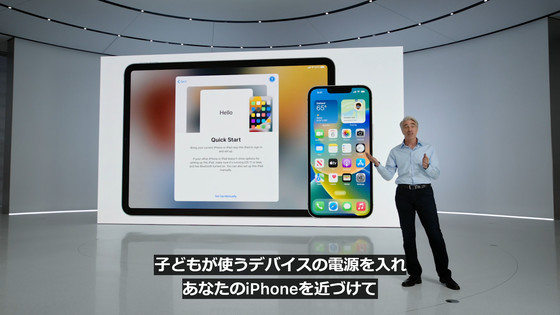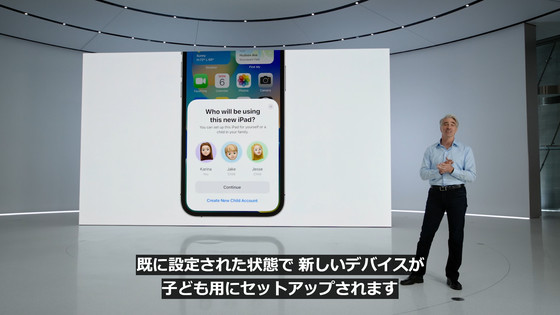 If you approve or reject a request from your child's iPhone, you can respond from the message.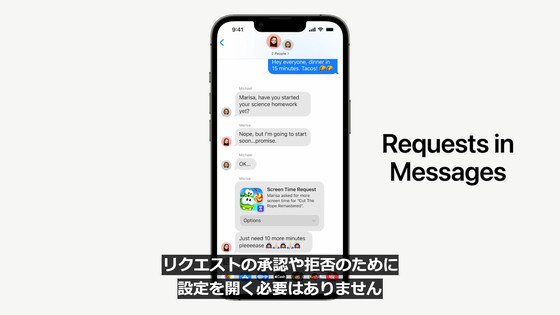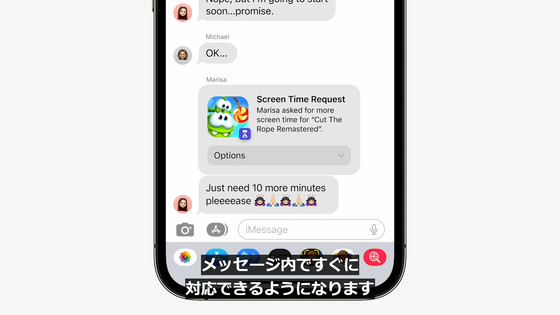 You can also change the parental control settings as your child grows up.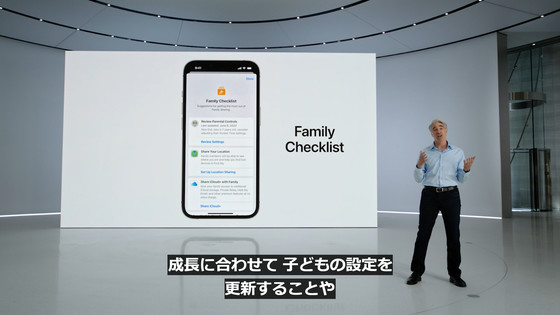 For sharing photos, 'iCloud Shared Photo Library' will be introduced.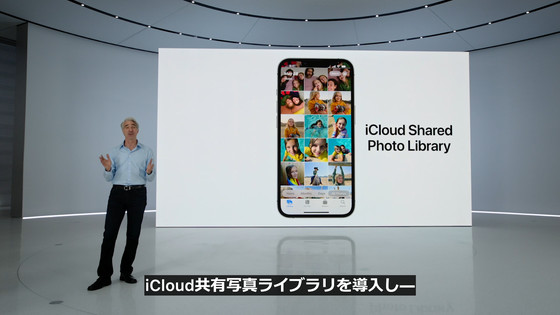 You can share one photo library with up to 5 people other than yourself via iCloud.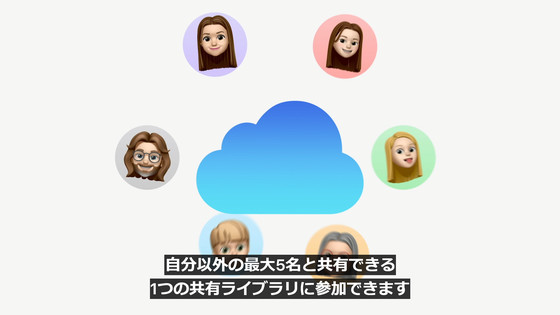 You can manually add photos to your iCloud shared photo library.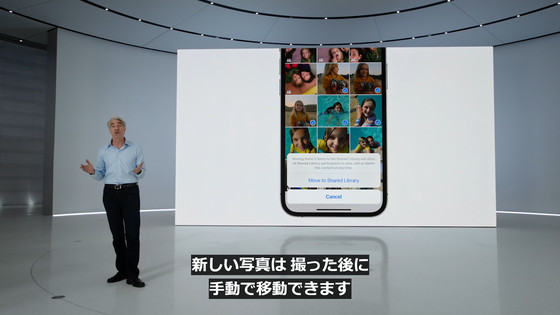 You can also send your photos directly from the camera app to your iCloud shared photo library.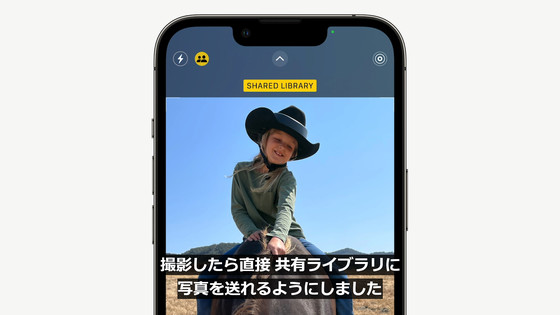 Of course, photo sharing can be easily turned off.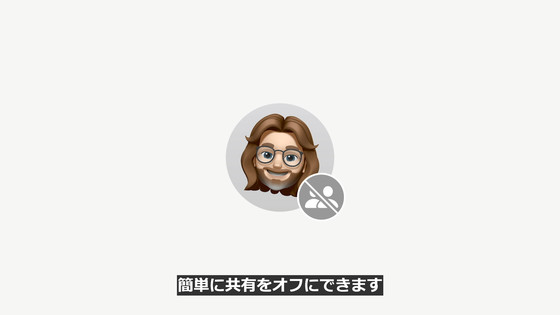 Also, if a specific member is nearby, you can set it to share automatically. For example, you can share photos when you go camping with a close friend using the iCloud shared photo library on the spot, without having to send them by email or SNS.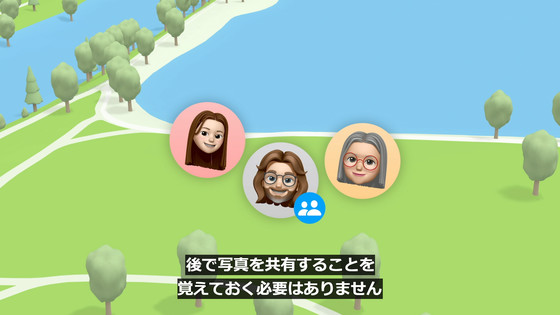 Everyone has equal authority to add, edit, and delete photos shared in iCloud Shared Photo Library.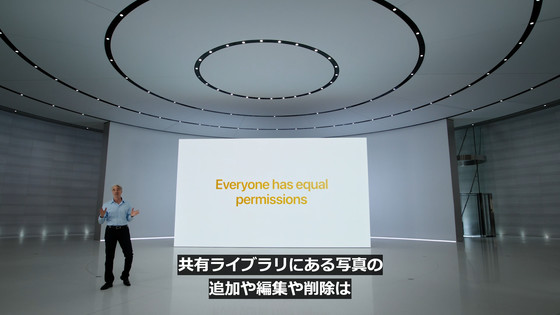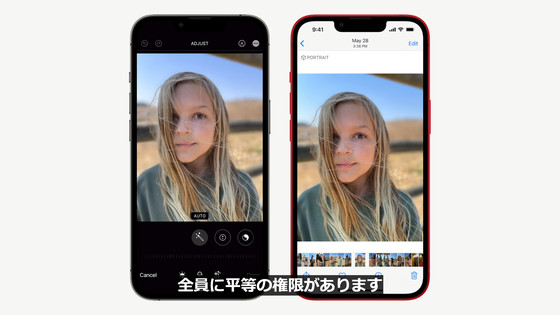 The contents of iCloud Shared Photo Library are displayed in everyone's memory and recommended photos.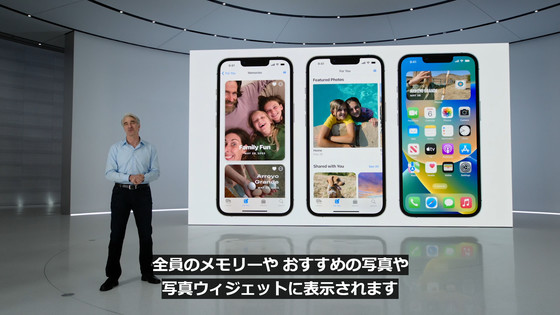 About user privacy protection.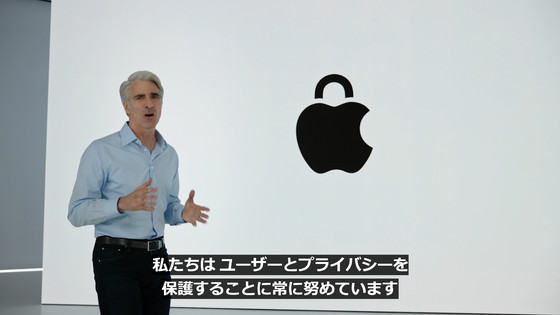 A function to help children evacuate from abuse is the 'safety check'.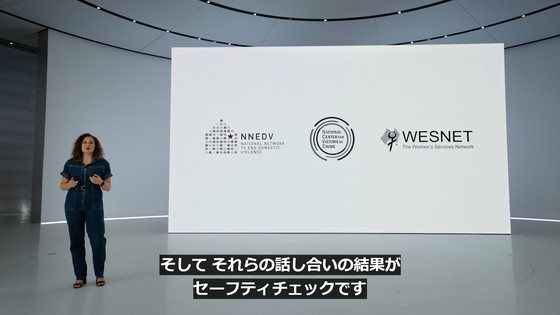 With the family sharing function, it is possible to grasp the whereabouts and activities of the child on the parent's device, but the family sharing function can prevent the perpetrator from grasping the whereabouts of the child evacuating from abuse from data such as the location information of the device. Can be forcibly turned off.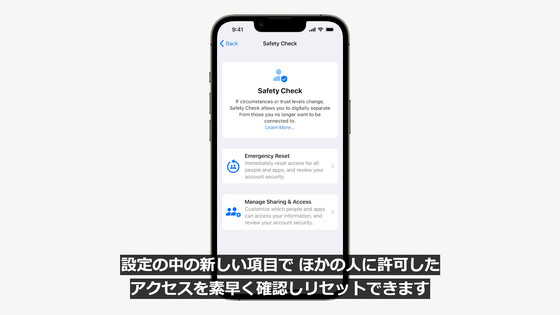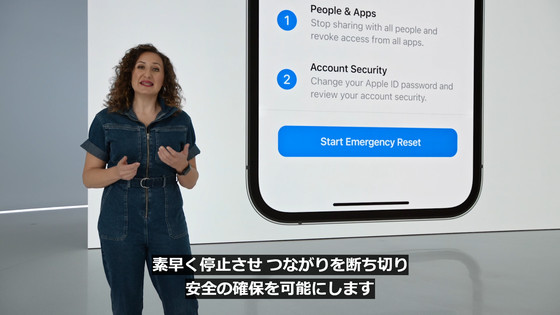 You can also turn off all the 'find' functions and reset the privacy preferences permission for all applications. You will also be able to sign out with iCloud on all your devices.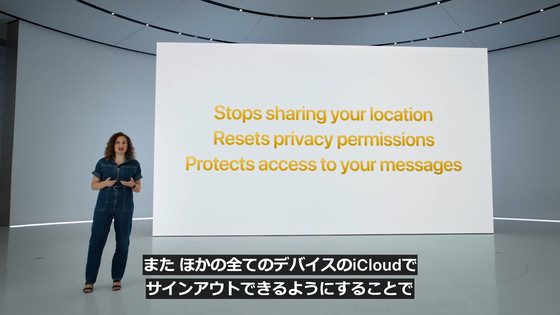 In addition, a safety check allows you to manage and check who has been granted access.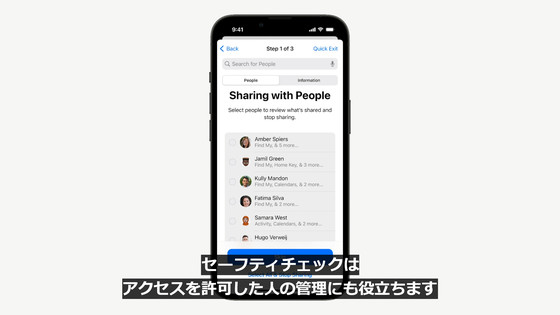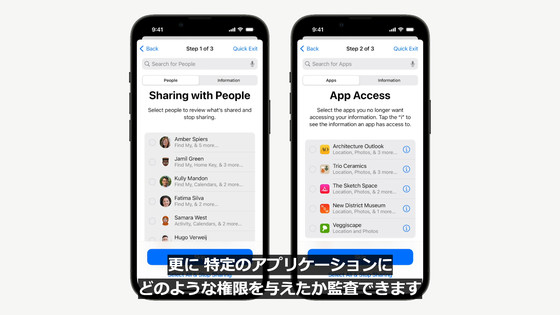 Next, about HomeKit, a smart home management framework.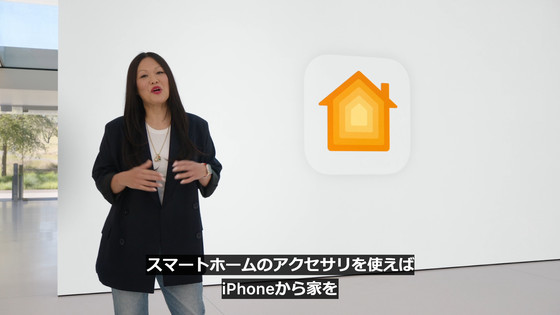 Compatible with the smart home standard ' Matter ' by Google, Apple, Amazon and others.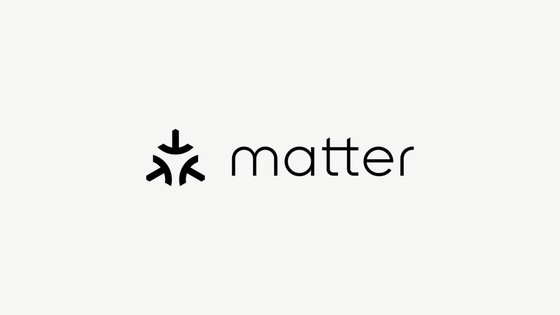 You can display the smart home management screen on the main tab of the application.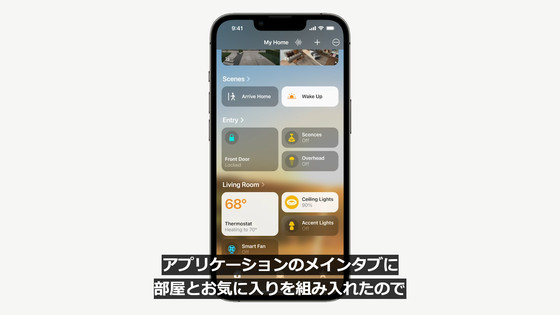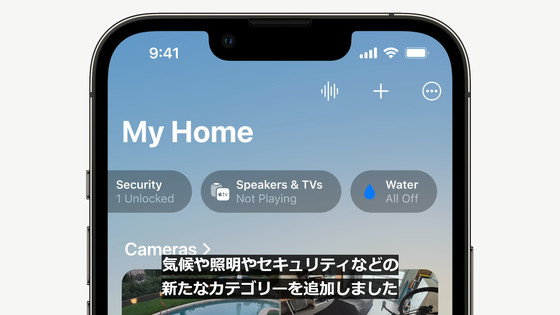 In addition, the UI has been revamped to improve visibility.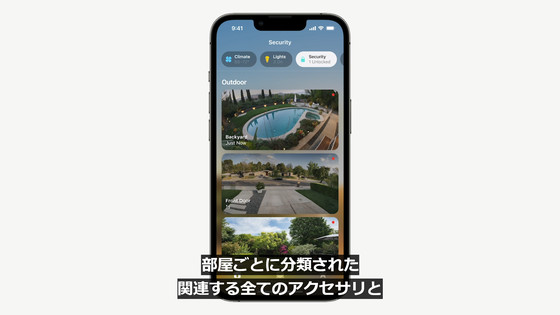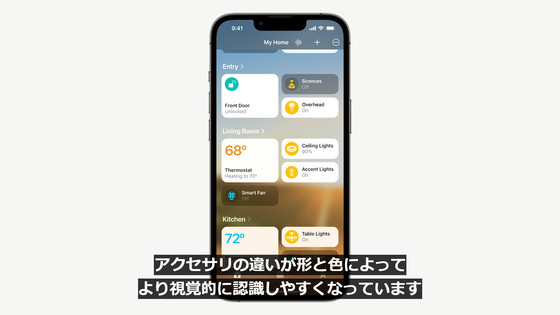 The new HomeKit is compatible with iPhone, iPad and Mac.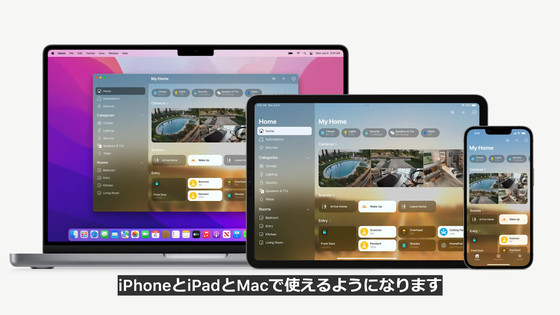 And about CarPlay, an in-vehicle system. In the United States, more than 98% of cars are compatible with CarPlay.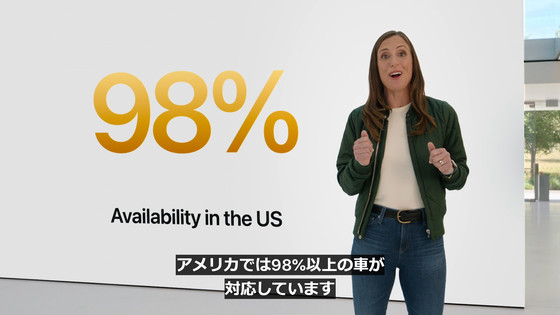 In addition, 79% of American buyers are only considering CarPlay-enabled cars.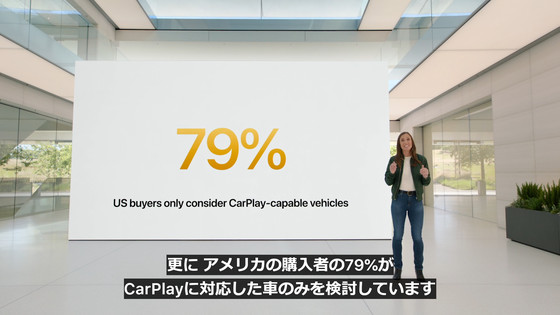 With such CarPlay, as the screen installed in the car becomes larger, it will be possible to display the speedometer and tachometer in real time.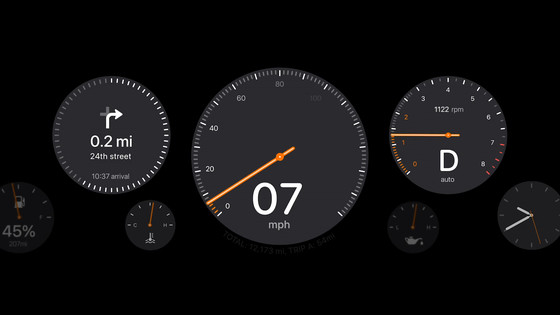 It is also possible to display Apple Music and maps at the same time for a large screen.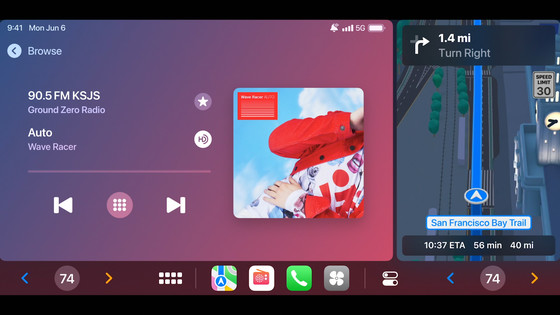 Display navigation between the speedometer and tachometer ...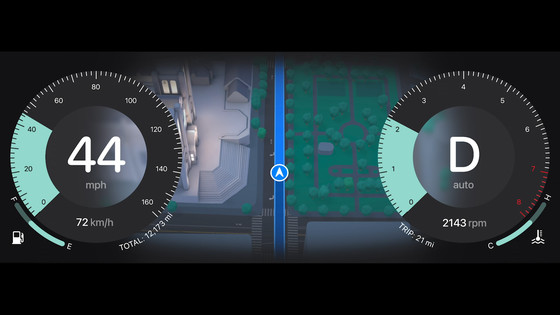 It is also possible to display calendars side by side in the navigation information.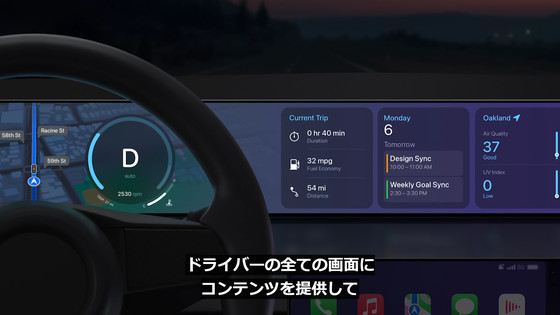 The larger display on the car has made this UI possible.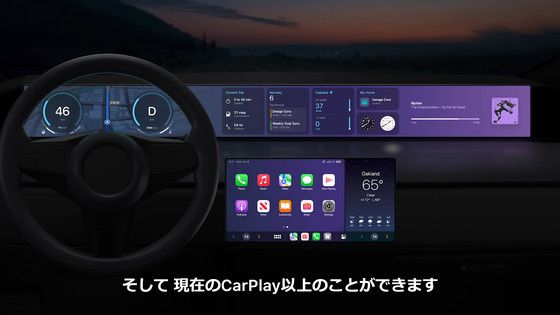 Nissan, Honda, Benz, Porsche, Ford, Audi. Automakers around the world, such as Volvo, will support it.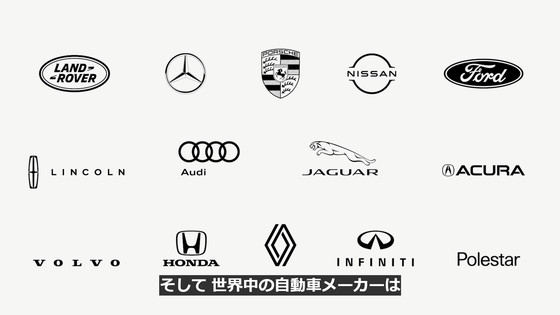 Compatible models will be announced in the second half of 2023.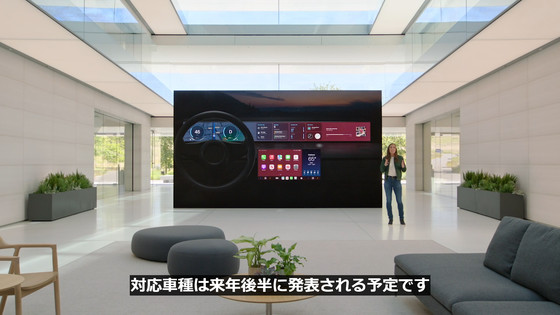 You will also be able to use your iPhone's TrueDepth camera to create personalized spatial audio profiles.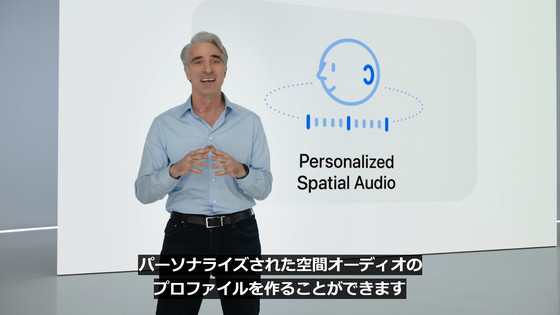 Also, in iOS 16, the customization of Memoji will be more diverse.