The number of Twitter paid plan subscribers in the United States is only 180,000, the annual revenue of the paid plan is about 3.7 billion yen, and the debt is repaid with water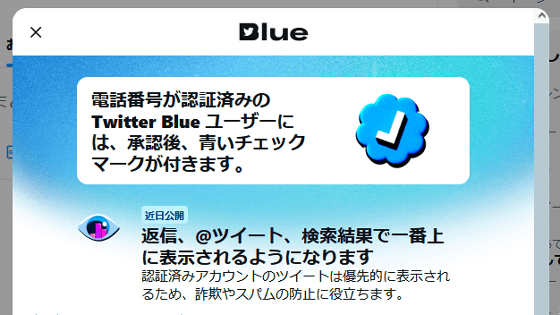 Twitter's CEO Elon Musk is promoting drastic reforms of Twitter, and in November 2022, added benefits such as `` granting an authenticated badge (blue check mark) '' and `` halving the amount of advertisements displayed '' Paid plan 'Twitter Blue' has been
released
. However, regarding this Twitter Blue, a survey result has been reported that `` In the United States, only 180,000 people have joined ''.
Musk's Twitter Has Just 180,000 US Subscribers, Two Months After Launch — The Information
https://www.theinformation.com/articles/musks-twitter-has-just-180-000-us-subscribers-two-months-after-launch
Twitter Blue is a paid plan that
existed
before Mr. Mask's acquisition of Twitter, but after Mr. Mask's inauguration as CEO, a significant amount of leverage was implemented, `` granting authenticated badges '', `` halving the amount of advertisement display '', `` long-time movie The new Twitter Blue was released in November 2022 with the added benefits of 'Postable'. However, the new Twitter Blue caused the problem
of ``explosion of fake accounts that acquired authenticated badges and pretended to be official accounts'
', and developed into a situation that directly led to the deterioration of earnings of ``advertisers leaving Twitter''. As a result, Twitter Blue had suspended its service just days after its release.
Due to the large number of spoofed accounts on Twitter, major advertising agencies also recommend customers to ``stop advertising on Twitter''-GIGAZINE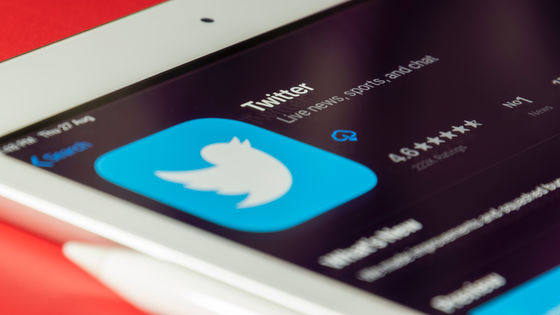 After that, Twitter will resume Twitter Blue service in December 2022. In January 2023, it became possible to join Twitter Blue in Japan.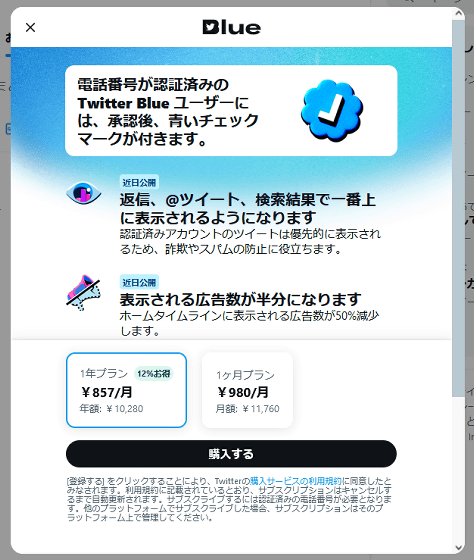 According to overseas media The Information, Twitter Blue subscribers in the United States reached 180,000 as of mid-January 2023. However, given that Mr. Mask appealed that ``the number of active Twitter users has reached 259.4 million'' in November 2022, the ratio of subscribers to users is very low. I understand. The Information also emphasizes the small number of subscribers, saying, 'Twitter Blue subscribers are less than 0.2% of Twitter's monthly active users.'

Twitter added 1.6M daily active users this past week, another all-time high pic.twitter.com/Si3cRYnvyD

— Elon Musk (@elonmusk) November 22, 2022


In addition, The Information analyzes that Twitter Blue's annual revenue is $ 28 million (about 3.7 billion yen), which is 1% of the `` annual revenue of $ 3 billion (about 400 billion yen) '' that Twitter is aiming for in 2023. is expected to be less than

In addition, Twitter derives most of its revenue from advertising expenses, but Mr. Mask said in November 2022, ``Without significant subscription revenue, Twitter is unlikely to survive the upcoming economic recession. Subscriptions need to cover half of the revenue, "he clarified his attitude to generate revenue from paid plans such as Twitter Blue. It is also reported that Twitter is working on the development of payment services with the aim of acquiring new revenue sources.

Elon Musk says, ``We need to get half of our revenue from subscriptions,'' banning employees from working remotely and positioning Twitter Blue as ``top priority''-GIGAZINE