Microsoft suddenly held an announcement event on February 8, expected to announce ChatGPT for search engine 'Bing'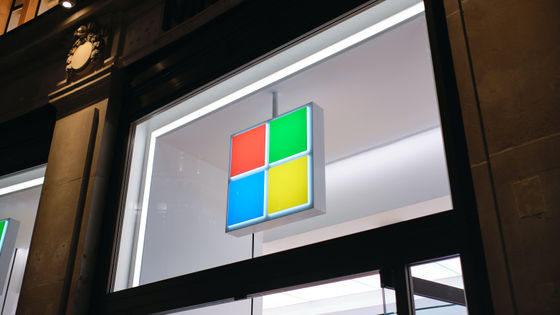 It was reported that Microsoft will provide Bing, a new search engine that incorporates GPT-4 of AI research group OpenAI, which develops ChatGPT for interactive AI and DALL E 2 for image generation AI. Microsoft has announced that it will hold a special press event on February 8, 2023 in Redmond , where it is headquartered. The event is expected to feature announcements focused on partnerships with OpenAI and ChatGPT for Bing.

Microsoft announces surprise event for tomorrow with Bing ChatGPT expected - The Verge
https://www.theverge.com/2023/2/6/23574185/microsoft-event-date-time-openai-bing-chatgpt

The announcement of the press event by Microsoft was said to have taken place a few minutes after the announcement of 'Bard' which will be a rival of ChatGPT by Google. Also, the day after Microsoft's press event, Google will announce Bard.

hello from redmond! excited for the event tomorrow pic.twitter.com/b7TUr0ti42

— Sam Altman (@sama) February 6, 2023


``We will share the progress of some exciting projects at this event,'' said Microsoft CEO Satya Nadella. Microsoft just announced on January 23, 2023 that it has invested hundreds of billions of yen and signed a long-term partnership. is expected to announce a wide range of partnerships.

Bing, which integrates ChatGPT, is expected to have functions such as replacing the search bar with a chat box and getting answers by entering up to 1000 characters.

A preview of the new interface of Microsoft's search engine ``Bing'' equipped with GPT-4, which is faster than ChatGPT, is discovered - GIGAZINE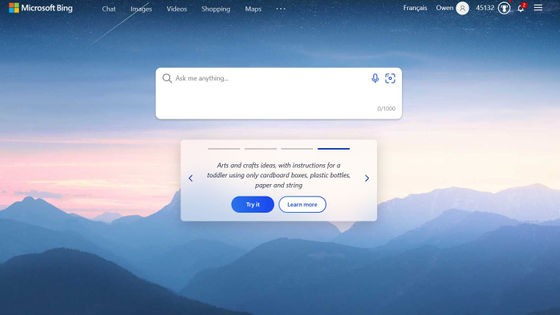 Microsoft is expected to integrate OpenAI models in various other products besides Bing, and it is reported that Word, PowerPoint, and Outlook will be equipped with OpenAI technology. Prior to these announcements, Microsoft launched Microsoft Teams Premium equipped with AI developed by OpenAI on February 1, 2023.

A special Microsoft press event will begin on February 7, 2023 at 1:00 PM Eastern Standard Time and February 8, 2023 at 3:00 AM Japan Time. The event will not be live-streamed.

・Continued
Microsoft announces new search engine Bing and browser Edge integrating ChatGPT's upgraded AI - GIGAZINE