Meta's high-end VR device `` Quest Pro '' will be released on October 26, 2022, the price is 226,800 yen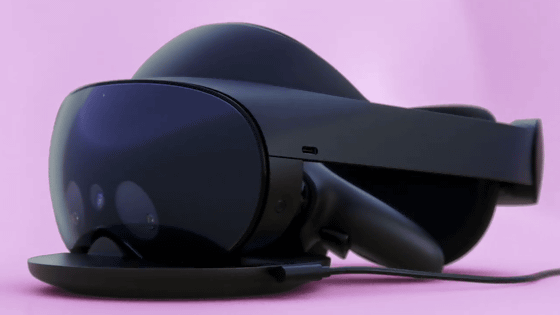 At the online presentation '
Meta Connect 2022
' held by Meta on October 12, 2022, the standalone high-end VR headset '
Meta Quest Pro
' was finally officially announced. The price starts at 226,800 yen, and the release date is October 26, 2022 (Wednesday).
Meta Quest Pro: New state-of-the-art VR headset | Meta Store | Meta Store
https://www.meta.com/jp/quest/quest-pro/
Meta Connect 2022: 'Meta Quest Pro' and the Road to Building the Metaverse
https://www.oculus.com/blog/vr-news-connect-2022-meta-quest-pro/
You can watch the Meta Connect keynote below. Meta Quest Pro will be talked about from around 30 minutes and 43 seconds.
Meta Connect Keynote 2022-YouTube
CEO Mark Zuckerberg appears.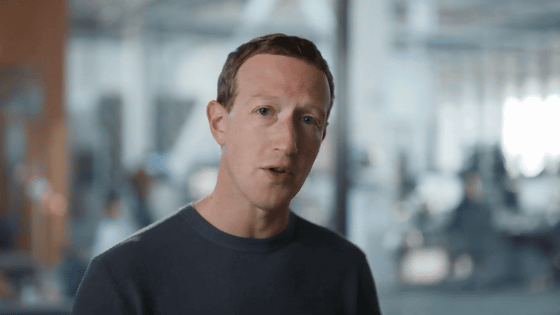 A new VR headset `` Meta Quest Pro '' that `` made use of everything learned from Meta Quest 2 '' was announced. The product introduction movie is below.


Meta Quest Pro | Meta Quest-YouTube
Quest Pro is a VR/MR headset that does not require a PC connection. The pass-through video from the inside-out camera was black and white on the Quest 2, but on the Quest Pro it became full color and the resolution was four times that of the Quest 2. The internal storage is 256GB and the RAM is 12GB.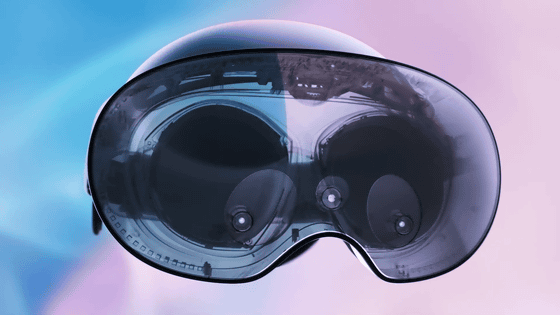 The headband on the back has a built-in curved battery that is the first in the series. It is said that the battery has a large capacity and can be used continuously for 60 to 90 minutes.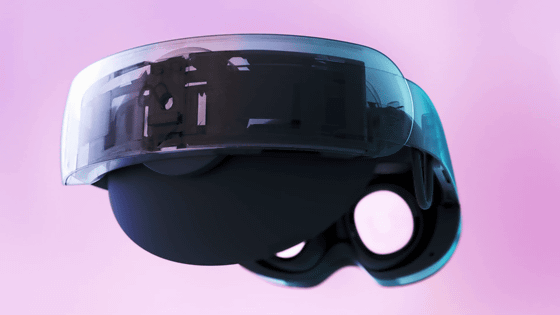 The light blocker (light shielding plate) around the lens has a built-in magnet and can be removed freely. The light blocker can be removed when using it as an MR (mixed reality) device that sees through the surrounding environment, and the light blocker can be attached when using it as a VR device that fully enjoys the virtual space.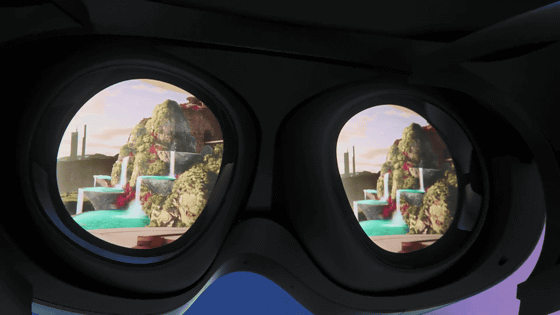 It is a patented pancake lens that has a structure that folds light several times. The adjustable interpupillary distance (IPD) range is 55 to 75 mm, and it can be adjusted steplessly.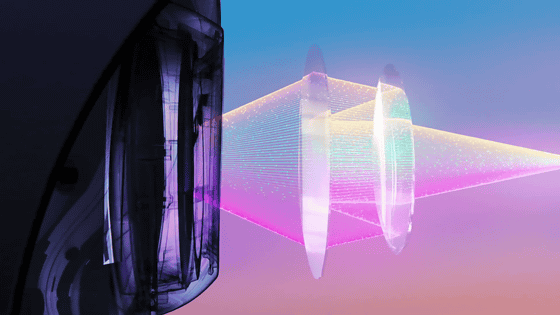 The Quest Pro's optical stack is 40% thinner compared to the Quest 2.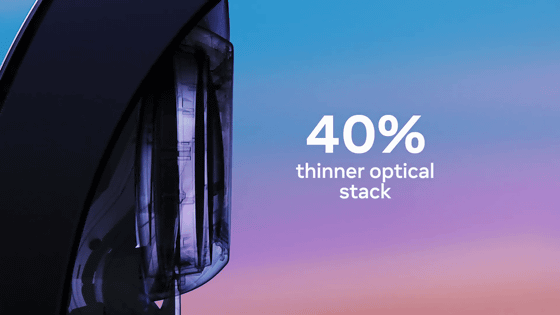 In addition, Quest Pro has a 37% improvement in pixels per inch (ppi) and a 75% improvement in contrast ratio compared to Quest 2.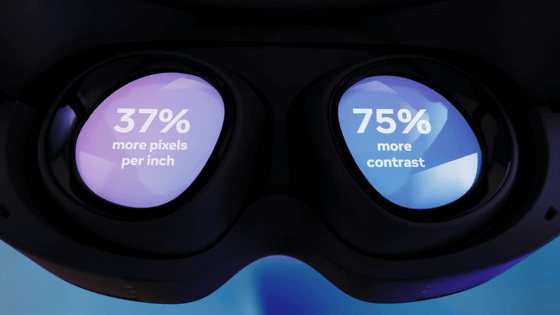 The chipset is Qualcomm's
Snapdragon XR2+ Gen1
. Quest Pro is said to be jointly developed by Meta and Qualcomm, and will be the first device equipped with Snapdragon XR2 + Gen1.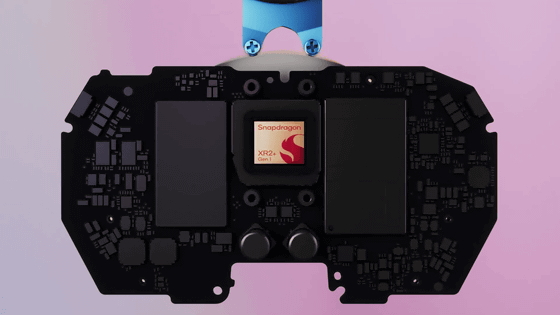 Performance is 50% higher than Snapdragon XR2 Gen1, and thermal performance is also 30% higher.



And the controller is also a 'Touch Pro controller' that has evolved greatly from Quest 2. With TruTouch haptic feedback and fine pinch operations, VR will become more intuitive. The Touch Pro controller is included with the Quest Pro and will be compatible with the Quest 2 as an option.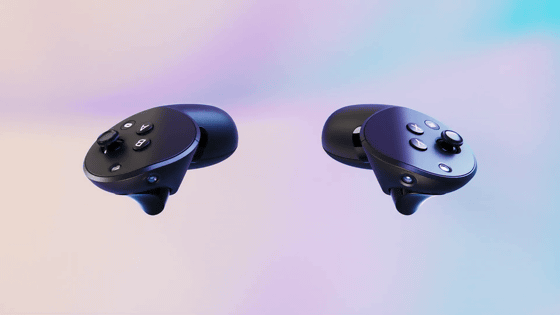 One controller has a Snapdragon 662 mobile processor and three cameras. In Quest 2, the coordinates of the controller were grasped by the headset, but Quest Pro has a tracking function on the controller itself, so it is possible to grasp the coordinates more accurately.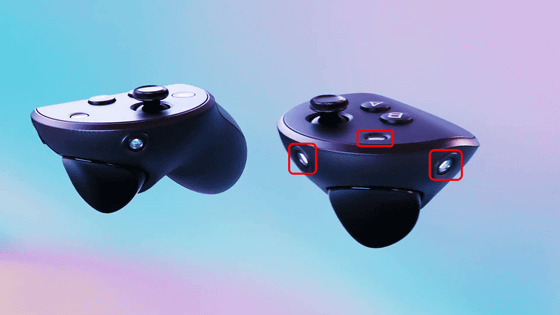 By attaching a stylus pen tip attachment to the bottom USB Type-C port ......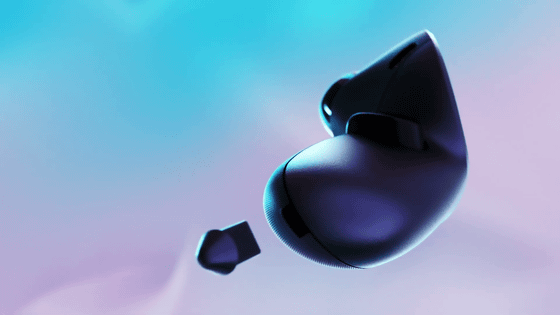 You can leave your brushstrokes in the space as if you were scribbling directly in the air with a pen.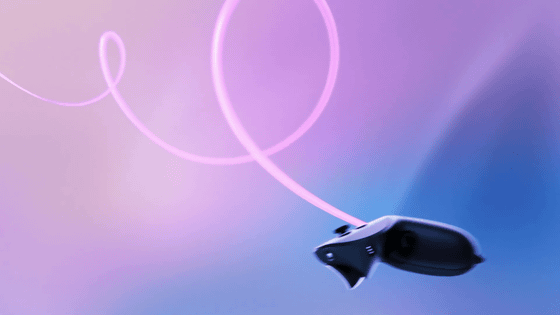 A special charger is also included. Quest 2 was charged by inserting a cable into the USB Type-C port, but Quest Pro can be simply placed on the charger.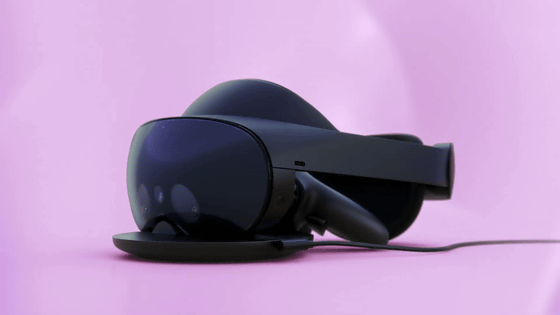 Quest Pro is expected to be used not only for VR but also for MR, and you can deploy a virtual desktop on the desk in the room like this.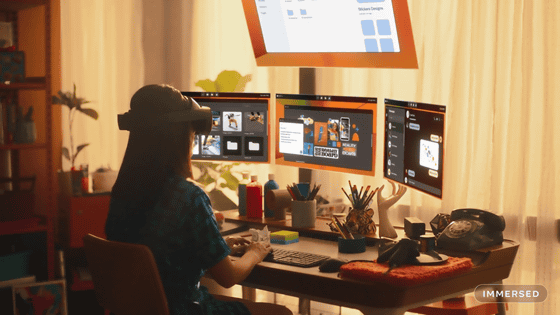 Also, using the controller to draw in the room ......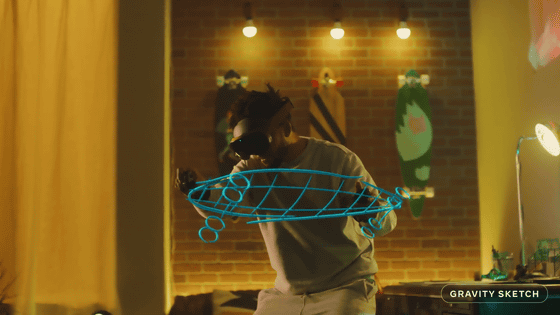 It can also be used for business purposes, such as chatting with an avatar and displaying a model on the desk for discussion.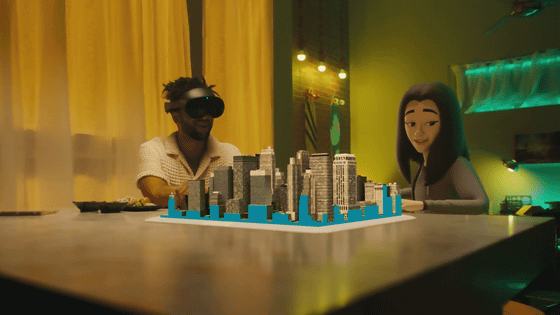 The price of Meta Quest Pro in Japan is 226,800 yen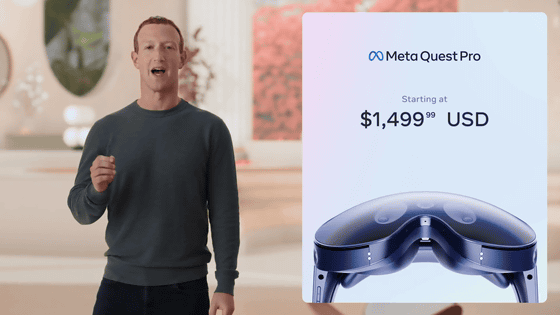 Reservations will start on October 12, 2022 (Wednesday), and will be released in Japan on October 26, 2022 (Wednesday).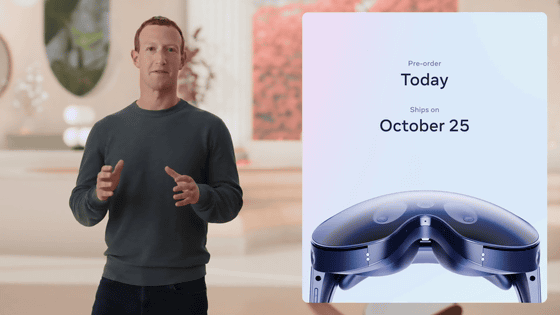 The following is a summary of the specifications of Quest Pro.

Meta Quest Pro
storage
256GB
memory (RAM)
12GB
chipset
Qualcomm Snapdragon XR2+ Gen1
weight
722g
camera
5 on room scale (external)
3 units for facial expression tracking (internal)
2 for gaze tracking (internal)
sensor
Proximity sensor Gyroscope Accelerometer Ambient light sensor Magnetometer Barometer
display
Quantum dot liquid crystal (QD-LCD)
1800 x 1920 pixels per eye Refresh rate up to 90Hz
Viewing angle

106

°×96°

lens
pancake lens
interpupillary distance
55mm to 75mm
Backlight
Over 500 LEDs
communication
Wi-Fi 6E, Bluetooth 5.2
controller
Built-in Quest Touch Pro controller rechargeable battery
others
Gaze tracking Real-time facial expression tracking Equipped with 3 microphones Built-in battery in the headband Comes with a dedicated charging stand
battery life
1.5 to 2 hours
price
226,800 yen including tax
Release date
Wednesday, October 26, 2022
In addition, Satya Nadella, CEO of Microsoft, also appeared in the keynote speech.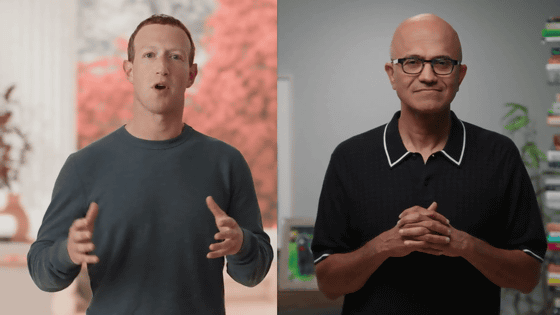 The use of Microsoft Teams, the application of Microsoft Azure technology, and the launch schedule are undecided, but it was announced that Xbox Cloud Gaming will appear as an app for Meta Quest. It is possible to enjoy movies and PC games in the VR space.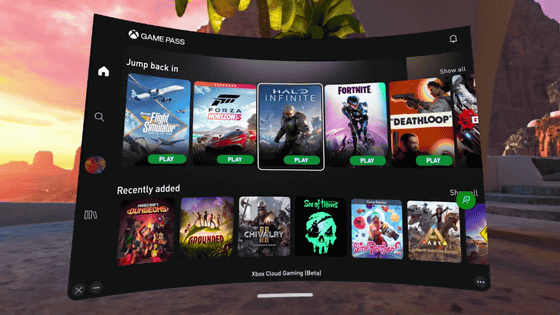 By using Quest Pro's full-color pass-through function, you can also play the popular VR rhythm game 'Beat Saber' as MR.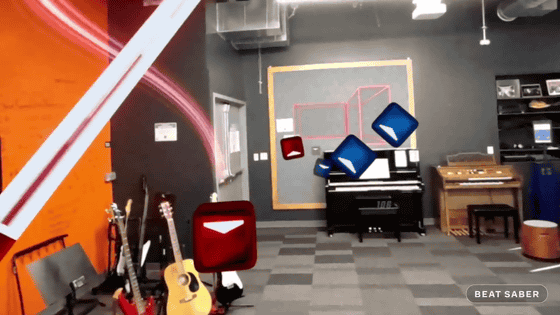 And
Horizon Worlds' 'next generation avatar' by CEO Zuckerberg, who once took a selfie
in
Metaverse and was too bad,
was also demonstrated.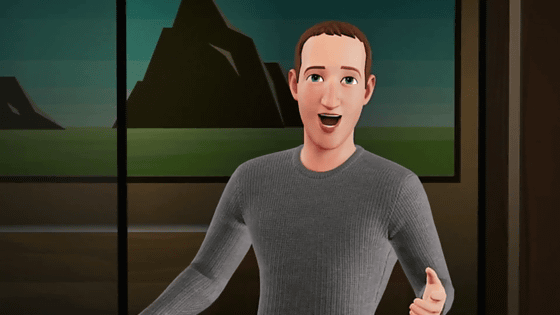 'It's finally a full-body 3D avatar,' CEO Zuckerberg grabbed his feet ...



Show off how to move the lower body, such as jumping on the spot.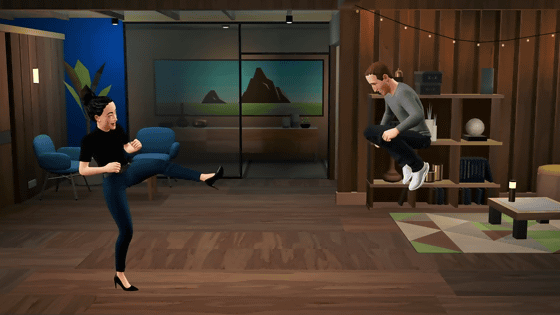 This whole-body tracking is done using an AI model that predicts body position, and researchers at Meta published a paper in September 2022. For example, even if the Quest Pro's inside-out camera cannot capture the lower body because it is hidden behind a desk or chair, it will be possible to track the whole body.

Technology will be developed to reproduce the movement of the lower body with just a headset and controller - GIGAZINE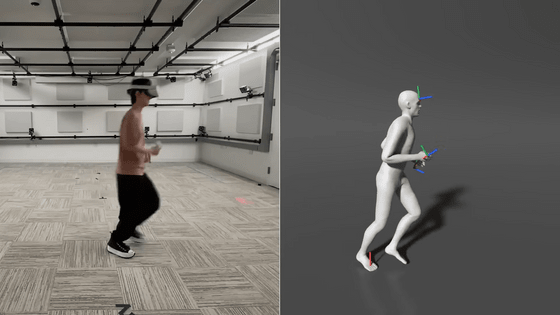 Also, at Meta Connect 2022, a new VR game title was announced. According to Meta, sales of games and apps in the Meta Quest store have reached $ 1.5 billion (about 220 billion yen), and one title out of three titles is raising sales of hundreds of millions of yen.

Meta Connect 2022 Game Titles: Updates to Marvel's Iron Man VR, Xbox Cloud Gaming and Among Us VR
https://www.oculus.com/blog/vr-games-meta-connect-2022-marvel-iron-man/

In addition to the release of additional information on ' Among Us VR ' and 'The Walking Dead: Saints & Sinners - Chapter 2: Retribution', which have already been announced, 'Marvel Iron Man VR' where you become Iron Man and fly in the sky to defeat enemies. " was announced as a surprise.

Marvel Iron Man VR | Announcement Trailer | Meta Quest 2-YouTube