The damage of ``swatting'' that urgently dispatches armed special forces during the live broadcast of the game distributor is increasing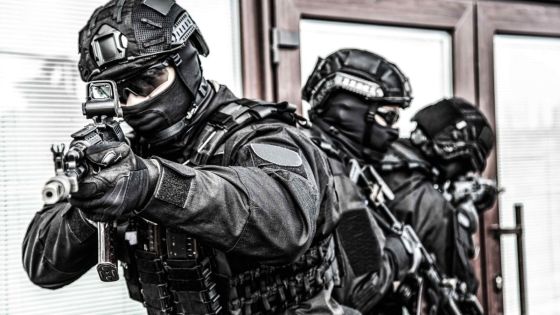 An act called ' swatting ' that dispatches the police to an innocent person by a false report has become a social problem, as there are cases where innocent people are actually shot dead by the police . Such swatting is often aimed at streamers who are live streaming on streaming services such as Twitch, and The Washington Post said, ``There are four reports of swatting per week on Twitch.'' reporting a lot.

Streamers Keffals, Adin Ross and IShowSpeed all swatted in same week - The Washington Post
https://www.washingtonpost.com/video-games/2022/08/15/keffals-adin-ross-ishowspeed-swatting-twitch-youtube/

The Washington Post reported on streamer swatting damage in August 2022 as follows. Streamer Clara Sorrenti woke up on August 5, 2022 with police at assault rifle point. After that, Mr. Sorrenti said, 'Someone impersonated Mr. Sorrenti and told a city councilor in London, Ontario, 'I have an illegal firearm and killed my mother. I will shoot at the cisgender of 'I was sending a threatening email'. Mr. Sorrenti has already been released, but his electronic equipment has been confiscated.

On August 5th, I was woken up with an assault rifle pointed at me and arrested for a crime I didn't commit. I need your help. Please share this video widely https://t.co/URNsfyrSQc

— Clara Sorrenti (@keffalsbackup) August 9, 2022


On August 9, 2022, police with guns broke into the room while streamer Adin Ross was live streaming. The movie embedded in the tweet below is a part of Mr. Ross's live distribution, showing the police with a gun in the small window on the left side of the screen. After that, Mr. Ross posted a movie on his Twitter account saying, 'I suffered from swatting last night.

This follows Adin Ross' swatting that took place live on Twitch this morning pic.twitter.com/LLNN0naED6

— Dexerto (@Dexerto) August 8, 2022


Swatting is a very vicious act that sometimes actually gets shot dead, but there are also cases where you get a lot of dialogue with the police who rush in. For example, streamer Nadia succeeded in having a friendly conversation with a police officer who rushed into the stream. However, Nadia posted on Twitter, ``We were victims of swatting. doing.

Absolutely disgusting that @TheNadiaAmine got swatted but luckily she ran into the most chill officer possible. pic.twitter.com/rWcyCLQy29

— Jacob Hale (@JakeHaleee) August 11, 2022


The Washington Post reported that four Twitch streamers were swatted in just one week in August 2022 alone. In addition, as reasons why it is difficult to crack down on swattering, he points out that ``the criminal is dispatching the police to a place away from his residence'' and ``the criminal disguises his IP address and phone number.''

In addition, Twitch told The Washington Post, ``We operate industry-leading policies and take measures against users who have engaged in malicious and violent acts.'' ``In the past two years, We've quadrupled the size of our law enforcement response team in response to growing viewership. It shows a willingness to cooperate with the crackdown on Ting.