A shooting incident that killed 10 people in New York was broadcast live on Twitch for 2 minutes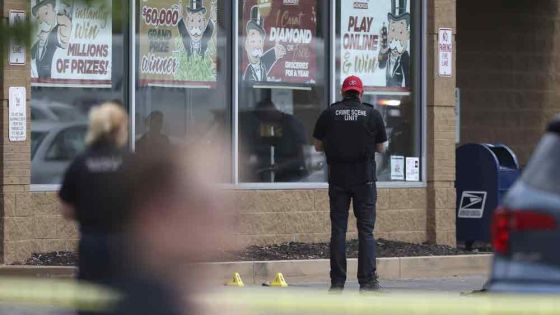 A shooting incident occurred on May 14, 2022 in a supermarket located in Buffalo, New York, USA, killing 10 people. It turns out that the video of the criminal in this case was being distributed on the live distribution platform Twitch, and the video was distributed worldwide for 2 minutes.

10 dead in Buffalo supermarket attack police call hate crime | AP News
https://apnews.com/article/buffalo-supermarket-shooting-442c6d97a073f39f99d006dbba40f64b

Twitch says livestream of Buffalo mass shooting was removed in less than 2 minutes --CNN
https://edition.cnn.com/2022/05/15/business/twitch-livestream-buffalo-massacre/index.html

Twitch Shooting Planned On Discord Investigated As Hate Crime
https://kotaku.com/twitch-discord-4chan-shooting-buffalo-tops-jimboboiii-m-1848927240

The shooting incident in question occurred on the afternoon of May 14, 2022. The criminal was 18-year-old Peyton Gendron, who was wearing military uniform and a helmet with a camera on his head. Gendron had shot 11 blacks and 2 whites before being arrested by police, 10 of whom were killed and 3 were injured.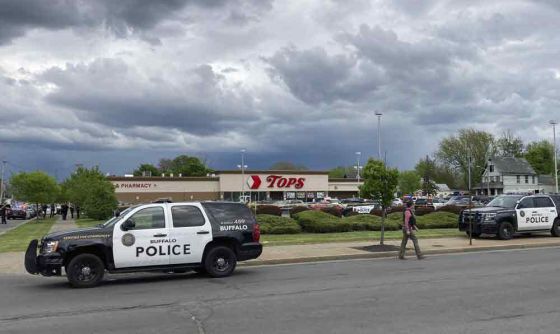 Gendron was registered with Twitch under the account name 'jimboboiii', and the crime was broadcast live on Twitch. According to CNN, who confirmed the contents of the live stream, Gendron said 'Just got to go for it' at the parking lot of the supermarket. After that, the live stream was stopped by the Twitch management team two minutes after the stream started.

Twitch hasn't responded to CNN's question, 'Did the firing already start when the livestream was stopped?' A Twitch spokeswoman told Kotaku, a foreign media outlet, 'We have been overwhelmed by the shootings in Buffalo, New York. Condolences to the local community affected by the incident. 'Masu' 'Twitch doesn't tolerate any violence and responds quickly to any incident. We've stopped the service for that user indefinitely and watched for any users re-uploading their deliveries. We are taking appropriate measures, such as doing so. '

Gendron has been charged with murder. 'I sincerely hope that the white supremacists who have committed hate crimes against innocent people will spend the rest of their days in prison,' said Governor Kathy Hochul of New York.