Nintendo reports earnings from April to June 2022, resulting in a downward trend and struggle for both hardware and software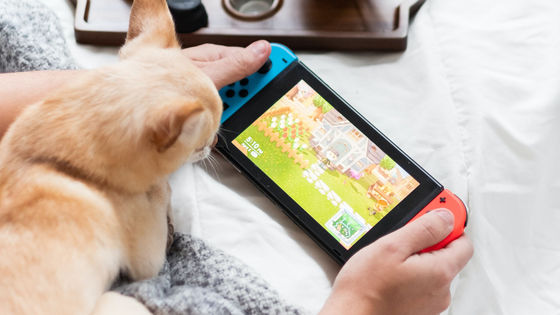 Nintendo has announced its financial results for the first quarter of the fiscal year ending March 2023 (April to June 2022). According to the reported content, although net profit increased significantly from the previous year, sales centered on Nintendo Switch decreased from the same period last year.

CONSOLIDATED FINANCIAL HIGHLIGHTS|Nintendo
(PDF file)
https://www.nintendo.co.jp/ir/pdf/2022/220803e.pdf
Nintendo reports Switch sales dip as chip shortage continues to bite - The Verge
https://www.theverge.com/2022/8/3/23290085/nintendo-switch-q1-2023-earnings-sales-software-hardware-down-semiconductor-shortage
According to Nintendo's financial results for the first quarter of the fiscal year ending March 2023, sales for the same period were 307.4 billion yen, down 4.7% year-on-year. On the other hand, net income for the same period increased by 28.3% year-on-year to 118.9 billion yen, showing significant growth. The slump in sales of Nintendo Switch seems to have had a major impact on the decline in sales, and the number of units sold, which was 4.45 million units in the same period of the previous year, dropped sharply to 3.43 million units in the first quarter of 2022. is.



Nintendo has set a goal of 1.6 trillion yen in total sales and 340 billion yen in net profit for the fiscal year ending March 2022, and will sell 21 million Nintendo Switch units during the year. Aiming for.

On the software side,
Nintendo Switch Sports
, released in April 2022, sold 4.84 million units, and
Mario Strikers Battle League
, released in June, recorded 1.91 million units sold. In addition, Nintendo Switch downloadable software was particularly strong, growing by 16% year-on-year to 88 billion yen. Software sales in the same period decreased by 8.6% year-on-year to 41.4 million units. Revenue from content for smartphones declined significantly, dropping 16.8% year-on-year to ¥10.9 billion.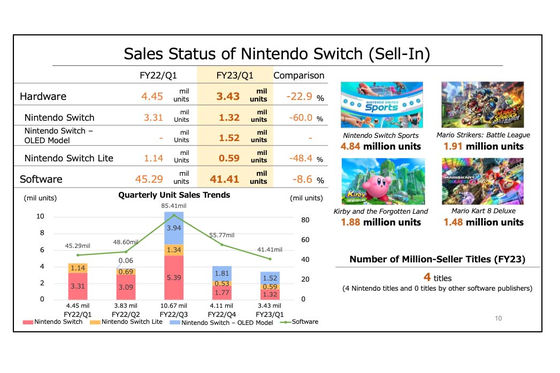 In the latter half of 2022, sales are expected to increase due to major titles such asPokemon and Splatoon 3 , which are expected to increase. We had predicted that production could still be hampered. On the other hand, although the production of Nintendo Switch in the same period is behind schedule, Nintendo says that production will catch up from the end of the summer of 2022 and will gradually improve.

Nintendo expects Nintendo Switch sales to drop 10% in 2022-GIGAZINE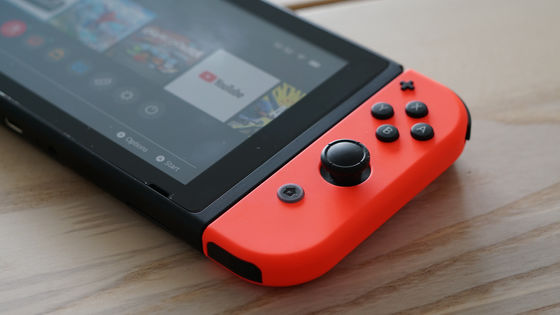 Market research firm NPD reports that American gamers spent 13% less time gaming between April and June 2022 compared to the same period last year. Similarly, NPD has announced that spending on the gaming market will decline significantly in 2022, mainly due to the slowdown in demand that has surged due to the COVID-19 pandemic and the lack of supply of the latest game consoles. , 'While the gaming market may appear to be declining in the short term, the long term is growing stronger than ever before.'

Spending on the game market in 2022 is expected to decrease by 8.7% year-on-year to 7.5 trillion yen, due to PS5 shortages and reduced demand due to pandemic-GIGAZINE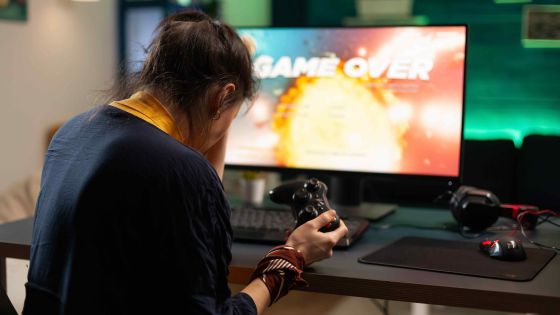 in Game, Posted by log1e_dh