Nintendo renews record highs and increases Wii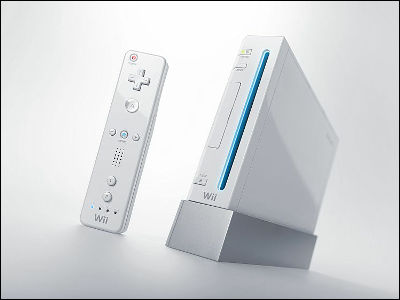 Nintendo, which is showing strong sales of next - generation game machines "Wii" and handheld game machines "Nintendo DS", seems to have updated the record high profit.

In addition, we are announcing the intention to increase production in response to growing sales of Wii.

Details are as below.
Nintendo, Wii 3 Premium Production · 25% increase in ordinary profit for this term Business - latest news: IT-PLUS

According to this article, Nintendo announced that consolidated ordinary profit for the fiscal year ending March 31, 2009 is forecast to be 550 billion yen, which is 25% higher than the previous term. It is said to be the highest profit of the company.

And, as the sales of next generation game machine "Wii" continue to grow in Japan, the United States and Europe together with soft and hard, we intend to request Wii production consignees etc. to increase production further by 30% in addition to the current production number I have declared.

Although the number of sales of handheld game machines "Nintendo DS" will increase mainly in Europe and the United States, domestic sales are said to slow down.