I ate 'Shiodashi Oyakodon' in Nakau, where the salty taste completely changed the image of Oyakodon.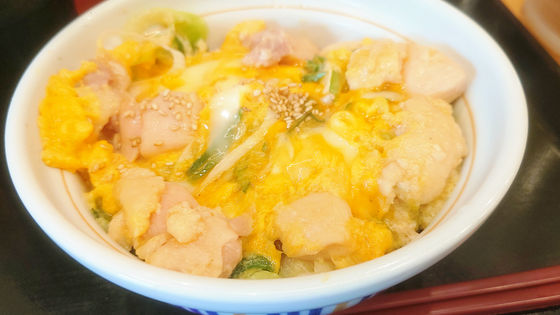 In the bowl / Kyoto-style udon chain, 'Shiodashi Oyakodon ', which uses special salted dashi instead of
warishita
, has appeared as a 'new Oyakodon', so I went to eat it.
'New Oyakodon' is born from Nakau! 'Salt Dashi Oyakodon' that brings out the flavor with 2 kinds of salt! | Notice | Donburi and Kyoto-style udon noodles
https://www.nakau.co.jp/jp/news/919
Arrived at Nakau.


A banner of 'Shiodashi Oyakodon' stood outside the store.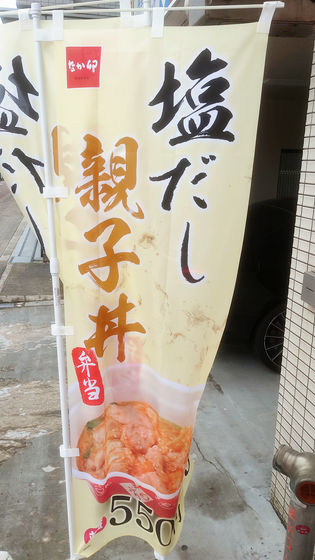 'Shiodashi Oyakodon' was delivered in less than 10 minutes from the order. Compared to ordinary Oyakodon, the color is lighter and Mitsuha is not on it, and sesame seeds stand out instead.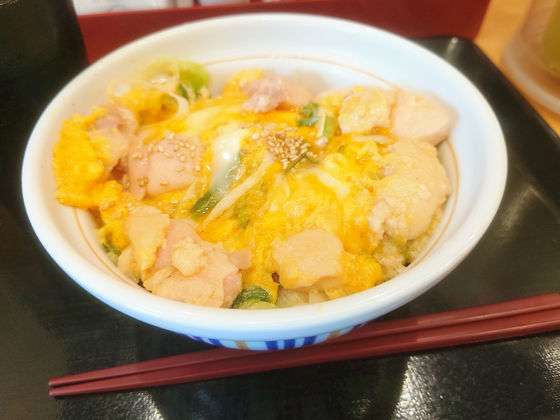 Speaking of oyakodon, chicken is simmered sweetly using warishita, but the 'salt dashi oyakodon' has no sweetness, and the salty taste gives the impression that the whole is crispy. The overall ingredients are almost the same, but probably because of the salt, the eggs are fluffy and soft, but there is no torotoro part, and it is a completely new oyakodon. Even if you think that the normal oyakodon is a little too sweet, it seems like this is the way to go.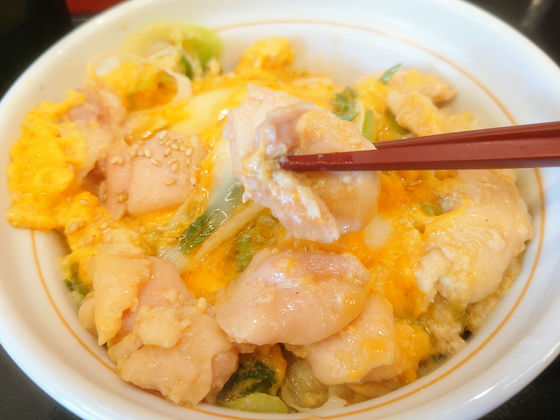 'Shiodashi Oyakodon' is 500 yen including tax for Komori, 550 yen including tax for Namimori, 620 yen including tax for Omori, and 750 yen including tax for Tokumori.