I have eaten 'Mabo Tofu Oyakodon', which enhances the sweetness of the soup stock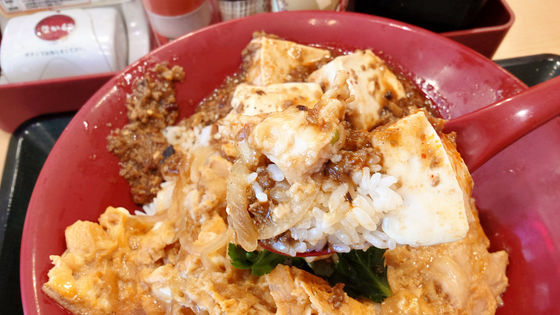 Nakau's flagship product ' Oyakodon ' will be released on August 18, 2022 (Thursday) as the 4th in the 'Creative Oyakodon' series, which combines authentic Chinese food. So I went to eat.

today! Nakau's creative oyakodon series 4th! Oyakodon x authentic Chinese food! 'Mabo Tofu Oyakodon' New Release! | News | Rice bowl and Kyoto-style udon noodles

https://www.nakau.co.jp/jp/news/942
Arrive at Nakau.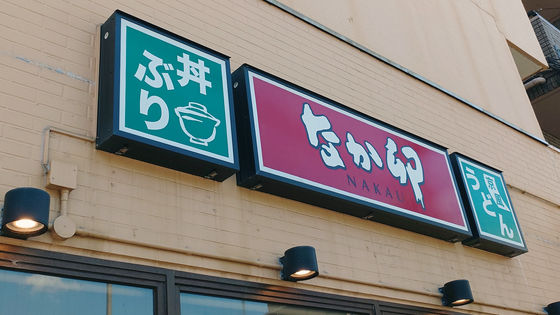 The poster that was hanging on the window side of the shop was that of 'Mabo Tofu Oyakodon' ordered this time.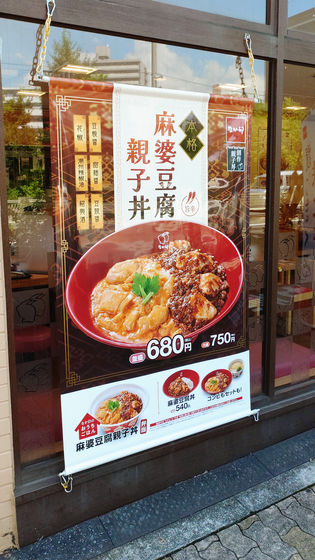 'Mapo tofu oyakodon' which was carried in just over 5 minutes after ordering. It is characterized by the large tofu.



Since the mapo tofu part and the oyakodon part are separated, if you pay attention only to this area in the foreground, it is just a oyakodon.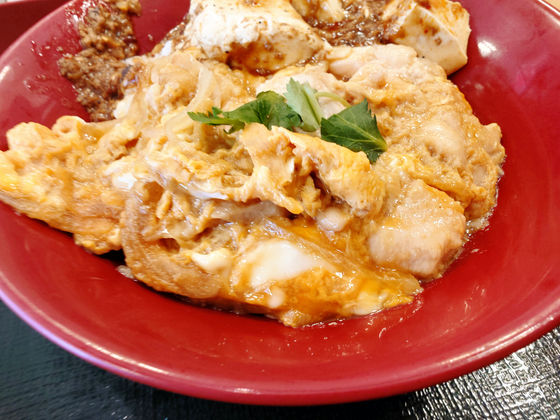 If you cut out only here, it looks like mapo tofu ordered at a Chinese restaurant.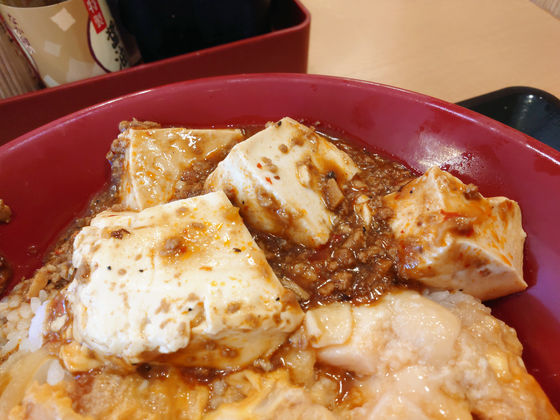 In fact, I was a little worried until I ate it, but after the soft and gentle egg and the sweetness of the Kyoto-style dashi spread in my mouth, the spiciness of the mapo pierced through, and it felt like it complemented each other. The taste of the tofu cut into large pieces and the oyakodon part was not fighting, and it was an impression that it was a great dish that you can enjoy two flavors in one dish like Aigake curry.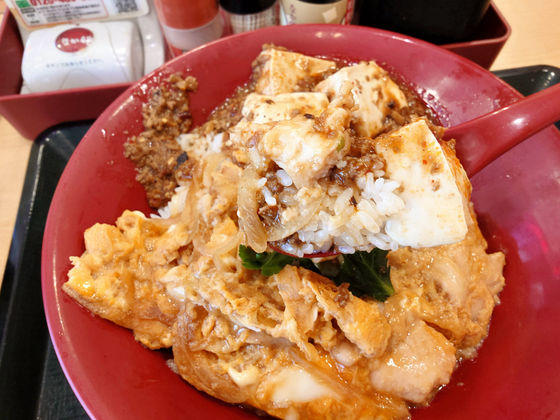 Nakau's 'Mabo Tofu Oyakodon' is 680 yen including tax for normal size and 750 yen including tax for large size. There is also a 'Mabo tofu bowl' without the parent and child bowl part, which is 540 yen including tax.