'Semiconductor makers are buying old washing machines to reuse semiconductors,' said the CEO of semiconductor manufacturing machines.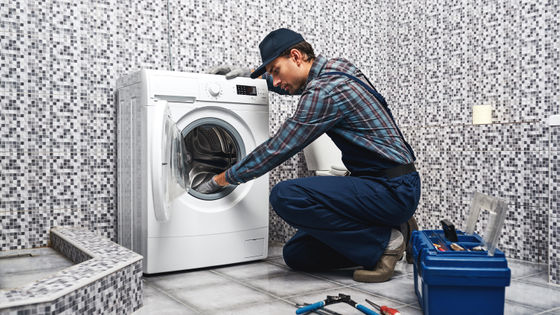 Regarding the continuing shortage of semiconductors around the world, Peter Wennink, CEO of semiconductor manufacturing equipment manufacturer
ASML
, continues to be serious with a short story that 'a major manufacturer is buying an old washing machine to recover semiconductors'. He expressed the view that it is in supply.
ASML boss says 'zero' signs of easing demand from semiconductor manufacturers | Reuters
https://www.reuters.com/technology/asml-boss-says-zero-signs-easing-demand-semiconductor-manufacturers-2022-04-20/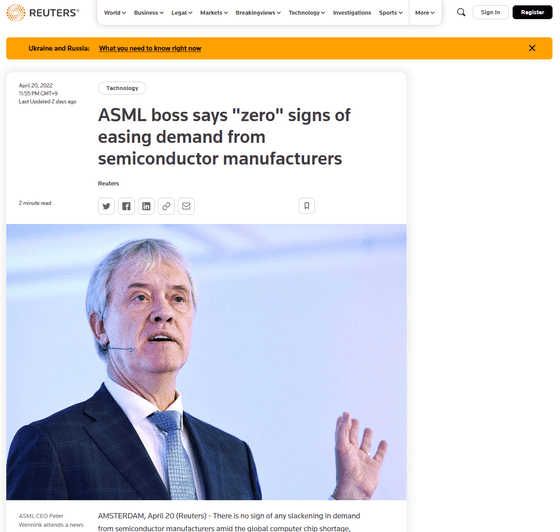 Ripping chips out of washing machines: Shortage gets extreme --Protocol

https://www.protocol.com/bulletins/chip-shortage-washing-machines
Wennink announced in an
announcement
of ASML's financial results on April 20, 2022 that sales in the first quarter were higher than expected. The company, which provides semiconductor lithography technology, expected to continue to grow sales.
'Currently, there are no signs of decline in our customer base,' Wennink said in a dialogue with analysts, emphasizing that semiconductor demand remains high. 'Almost all customers who have sold equipment so far are buying old products that use semiconductors.' 'A major company is buying old washing machines to recover semiconductors,' he said. It reveals that companies that have reached the limit of their supply capacity are buying up old equipment.
'Reusing semiconductors from older equipment is no exception and can happen anywhere. Today's semiconductor production uses semiconductor technology from 15, 20, and 25 years ago. It has been done. '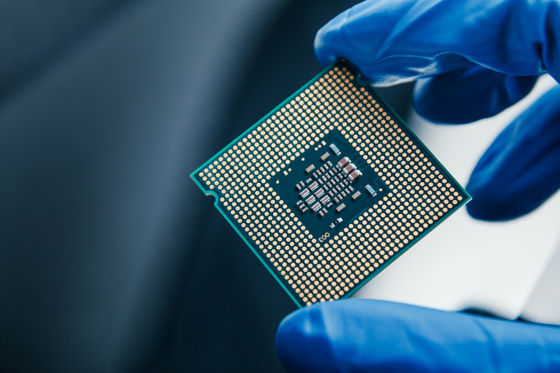 AMD CEO Lisa Su is optimistic about the global semiconductor shortage, saying that it will not be serious in the second half of 2022. On the other hand, semiconductor maker Intel has expressed a harsh view that 'the supply shortage will continue until 2023.'

Intel CEO warns that semiconductor shortage will continue until 2023-GIGAZINE