The number of 'Russians who download all the contents of the Russian version of Wikipedia' surges in preparation for the government's blockade of Wikipedia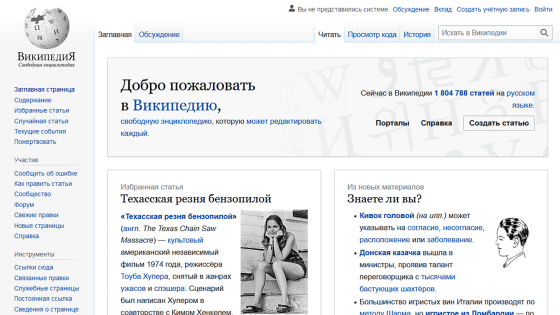 Russia, which is conducting
a military invasion of Ukraine,
is strengthening information control over the people by enacting the 'Fake News Law' that punishes those who announced and spread information that the authorities judged to be fake news.
The top editor of Russian Wikipedia has been arrested
. Meanwhile, it was reported that the number of 'Russians who download all articles of the Russian version of Wikipedia and make them available offline' is increasing rapidly in preparation for the situation where the Russian authorities completely block Wikipedia.
Russians are racing to download Wikipedia before it gets banned.
https://slate.com/technology/2022/03/russia-wikipedia-download-kiwix.html
Russians downloading Wikipedia en masse as possible ban looms
https://mashable.com/article/wikipedia-russia-downloads
Russia is actively propaganda in connection with the military invasion of Ukraine, but SNS companies have
deleted accounts that send fake news in favor of Russia
, Twitch has
eliminated Russian propaganda
,
Russia
Countries are working together
to block state media channels
. In response, Russian authorities have retaliated by
blocking access to Facebook and Twitter,
and by
recognizing Meta, the operator of Facebook and Instagram, as a 'radical' and
limiting its activities in the country.
As Russia becomes isolated from the Western world, the means by which people living in Russia get the right information are diminishing. Under such circumstances, the
Russian version of Wikipedia has become an important source of information as a neutral source
, but Russian authorities have expressed dissatisfaction with the content regarding the invasion of Ukraine on Wikipedia
, suggesting that it may be blocked
.
In Russia, where there is
a precedent that blocked Wikipedia in the
past, the scenario that Wikipedia becomes inaccessible is said to be realistic, and people living in Russia said, 'Download all the contents of the Russian version of Wikipedia, It seems that it is proceeding with 'making it possible to browse even offline'. A 32-year-old Russian man named 'Alexandre' interviewed by foreign media SLATE writer Annie Rauwerda said that he downloaded about 29GB of all Russian Wikipedia content 'just in case'. That.
Although neither a regular editor nor an avid follower of Wikipedia, Alexandre said he needs Wikipedia as a reliable source independent of the Russian government and believes that Wikipedia is more credible than the Russian media. increase. In addition, Mr. Alexander, who lives with his wife and two dogs, is opposed to the invasion of Ukraine, and he seems to be considering emigration from the collapsed life and disillusionment with the country of Russia.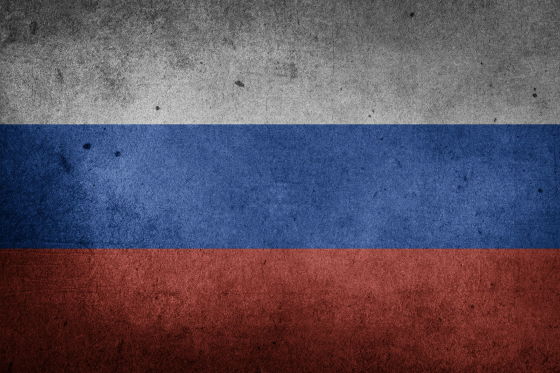 Alexandre is not the only one trying to download Wikipedia in Russia. In the service '
Kiwix
' that downloads the contents of Wikipedia and enables offline browsing, the number of downloads of the Russian version of Wikipedia reached 105,889 times in the first half of March 2022 alone, from the first half of January. With an increase of over 4000%, it has become the most downloaded language in the world.
According to Kiwix leader Stephane Coillet-Matillon, downloads from Russia make up 42% of all traffic on Kiwix servers, a significant increase from just 2% in 2021. Also, it is presumed that some Russians actually download via VPN or Tor to hide their identity, and there are other ways to download Wikipedia content besides Kiwix, so there are actually more. Coillet-Matillon pointed out that Russians would be downloading Wikipedia.
In Kiwix, it seems that the number of downloads has increased sharply in countries where government-led Wikipedia censorship has been done in the past, such as Turkey, Venezuela, and China, but Internet connections such as rural areas in Africa, refugee camps, and Antarctica are available. It also helps to provide Wikipedia to unstable areas. At the
Amundsen-Scott base
in Antarctica, where the Internet can only be used for a few hours a day, the Raspberry Pi is operated as a Kiwix server and is used as a valuable scientific resource accessible to researchers staying in Antarctica. am.