Microsoft announces that it has prevented 2.4Tbps DDoS attacks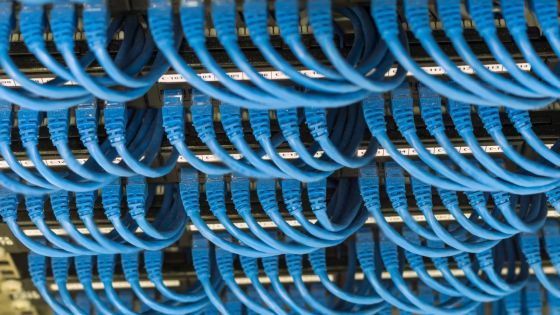 Microsoft has announced that it has prevented
a DDoS attack
with a maximum traffic of 2.4 Tbps targeting customers of its cloud computing service
Azure.
The scale of this attack is said to be more than twice the scale of the largest DDoS attack on Azure in 2020, and Microsoft is appealing the attack mitigation performance of Azure.
Business as usual for Azure customers despite 2.4 Tbps DDoS attack | Azure Blog and Updates | Microsoft Azure
https://azure.microsoft.com/en-us/blog/business-as-usual-for-azure-customers-despite-24-tbps-ddos-attack/
A DDoS attack is an attack that sends a large number of requests that exceed the processing capacity to the target server and makes the server malfunction. The massive DDoS attack announced by Microsoft was launched in August 2021 against European customers.
A DDoS attack on a European customer lasted for more than 10 minutes, with three peaks in its traffic: 2.4Tbps, 0.55Tbps, and 1.7Tbps. These traffic were sent from more than 700,000 sources in Asia such as Malaysia, Vietnam, Taiwan, Japan and China, and in the United States, but they were blocked in each region before reaching Europe by the attack mitigation function provided in Azure. Therefore, the customer was not damaged. Microsoft said, 'Azure's DDoS protection platform can absorb dozens of terabits of DDoS attacks.' 'If you were building your own data center without Azure, you would have suffered extensive financial losses. There is a possibility, 'he said, highlighting Azure's high attack mitigation capabilities.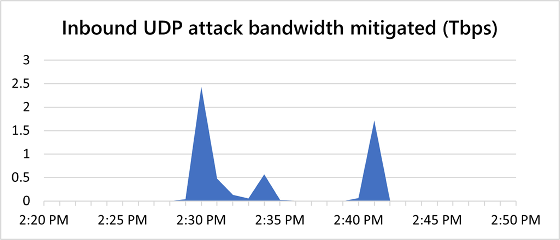 The maximum traffic for this attack (2.4Tbps) is much higher than the maximum traffic for DDoS attacks (1Tbps) detected by Azure in 2020. According to Microsoft, the average number of attacks per day against Azure in the first half of 2021 increased by 25% from the average number of attacks in the fourth quarter of 2020. We are constantly looking for ways to take our applications offline, so
organizations driving Digital Transformation (DX)
need to pay the utmost attention to developing robust DDoS response strategies using Azure. ' Stated.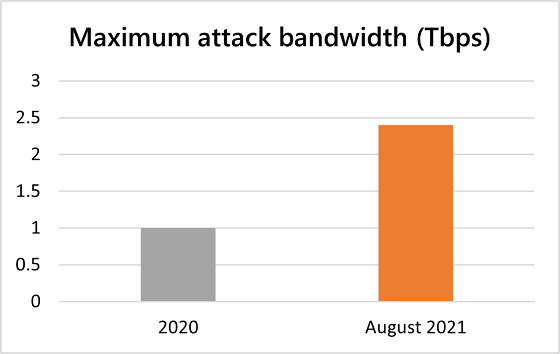 In addition, Google in 2017 as Tbps-class DDoS attack DDoS attacks of up to 2.5Tbps received the, in 2020 Amazon is DDoS attacks 2.3Tbps has also been found to have received.