Will Stripe, a major payment service company, resume support for cryptocurrency payments?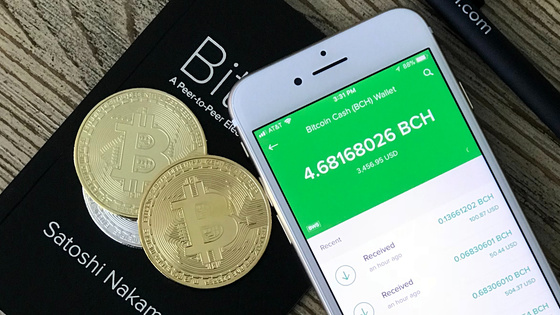 It is reported that Stripe, a major online payment service, is looking for engineers related to crypto assets. Stripe stopped Bitcoin payments in 2018, but it seems likely that it will accept Bitcoin payments again based on this job listing.

Stripe: Jobs we are looking for
https://stripe.com/jobs/search?q=crypto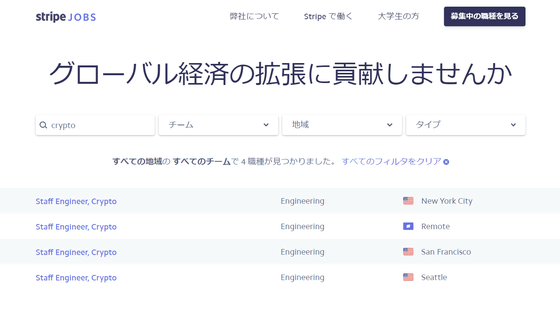 Stripe Is Hiring a Crypto Team 3 Years After Ending Bitcoin Support — CoinDesk
https://www.coindesk.com/business/2021/10/12/stripe-is-hiring-a-crypto-team-3-years-after-ending-its-bitcoin-support/

Founded in 2011, Stripe is one of the world's largest online payment service providers, processing e-commerce worth tens of trillions of yen annually. Stripe announced in 2014 that it would support Bitcoin as a payment method for the first time in the industry, but stopped supporting Bitcoin in April 2018. As for the reason why Stripe stopped supporting Bitcoin, as Bitcoin became a speculative product, price fluctuations became large, and transaction fees and transaction confirmation time increased significantly. Is listed.

Stripe continued to consider reintroducing crypto assets even after it stopped supporting Bitcoin, sources told CoinDesk, a crypto asset news site. Stripe's president and co-founder, John Collison, was skeptical of crypto assets as of 2018, but in June 2021, he was 'a very enthusiastic fan of Bitcoin. and to have 'a had been reported.

In addition, it became clear that Stripe was looking for an engineer who could handle crypto assets on LinkedIn, a business-specific social network. When CoinDesk contacted Stripe about the job, Guillaume Poncin, Head of Engineering and Cryptocurrency Assets at Stripe, said, 'We have launched a new crypto assets engineering team at Stripe. The future of Web 3.0 payments. We are looking for engineers and designers to build, 'and posted the job information on Twitter.

Starting A'Re We New Crypto Team At AttoStripe . I'M Hiring Engineers And Designers To Build The Future Of Web3 Payments: Https://T.Co/A40QPCw3XG . Pic.Twitter.Com/ygYTrA125T

— Guillaume Poncin (@gponcin) October 12, 2021


In a job listing, Stripe said, 'As the use of crypto assets expands globally, new and exciting ways for businesses and individuals to trade and create value are emerging. From developers and users in this area. Seems to have a growing need for better blockchain construction for accepting payments, transferring funds, exchanging fiat and crypto assets, etc. By focusing on these issues and needs, We aim to build a faster, more reliable and higher quality user experience. '