I tried Matsuya 'Kim Tama Beef Rice', which is a golden combination of kimchi and raw eggs that goes well with beef rice.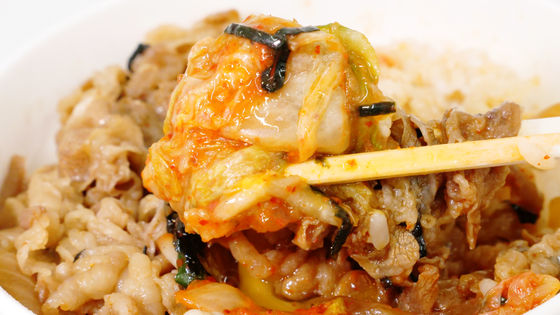 'Kim Tama Beef Rice ', which was offered only at some Matsuya stores in the summer of 2020, has been reprinted as a national menu from September 9, 2021. 'Kim Tama Beef Meshi', which uses the domestic vegetable 'Mt. Fuji Kimchi' manufactured at Matsuya's Mt. Fuji Factory, is said to be an exquisite dish with spicy kimchi and eggs entwined in the royal road menu 'Beef Meshi'. I actually bought it and tried it.

55th Anniversary Thanksgiving Day! Limited revival of Kim Tama beef rice and meat-filled gourmet set | Matsuya Foods

https://www.matsuyafoods.co.jp/matsuya/whatsnew/campaign/36320.html
Arrived at Matsuya.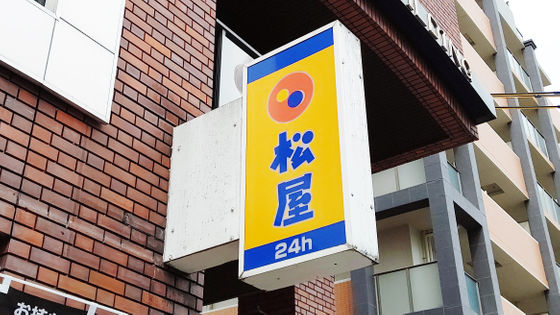 I will take home the 'Kim Tama Beef Rice' at the ticket vending machine and order it.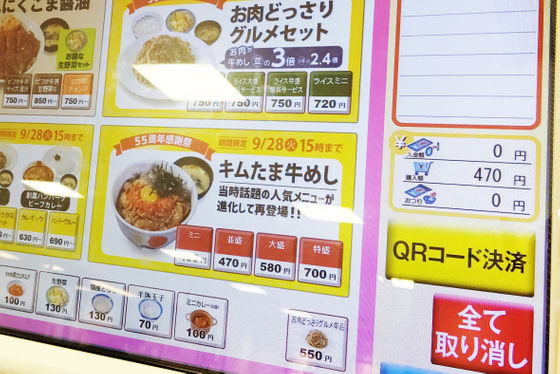 That's why I bought Kim Tama beef rice and came back. The size is average.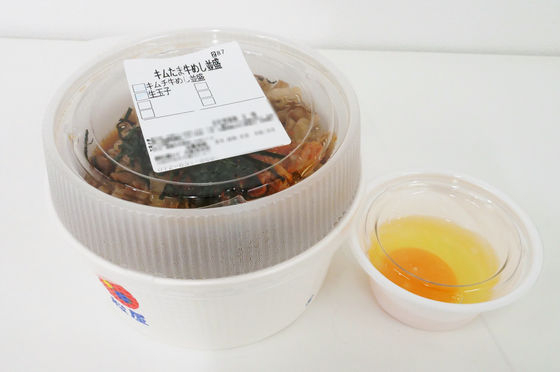 The container is divided into a part containing ingredients and a part containing rice. It also came with raw eggs in a small container.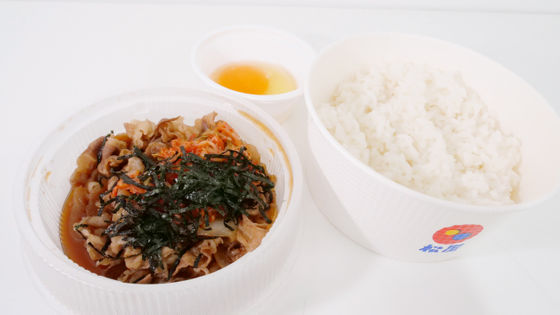 The diameter of the container containing the ingredients is about 12.5 cm.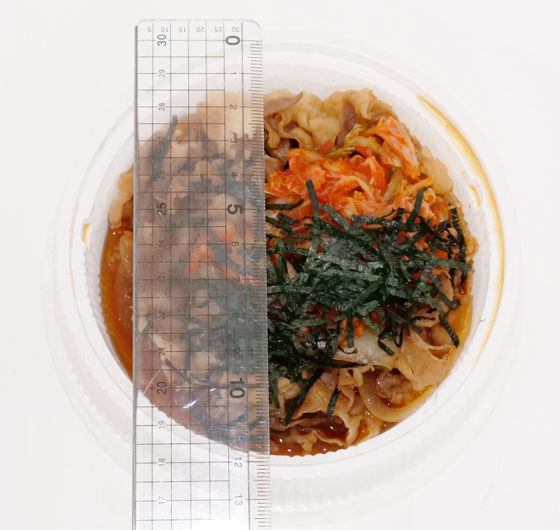 Put the ingredients on the rice and drop the eggs to eat.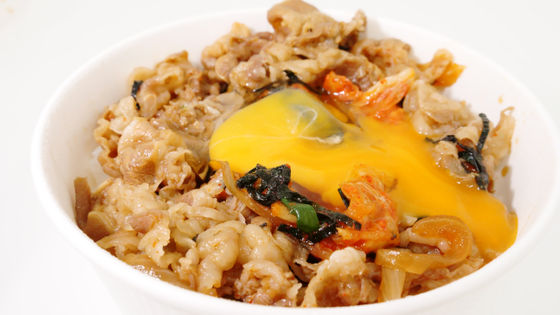 When you eat a bite, the spiciness and refreshing acidity of kimchi wrapped in the mellowness of the egg spreads in your mouth while being entwined with the beef gravy. While kimchi is moderately spicy and you can feel the umami of vegetables, there is almost no garlic odor, so people who say 'I don't like the garlic odor of kimchi' can try it. However, it has a proper scent that is peculiar to kimchi, so it is better not to eat it when you have a plan.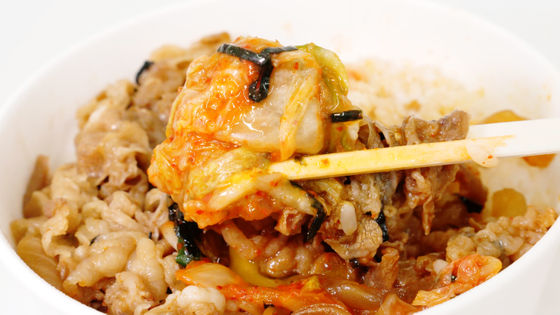 'Kim Tama Beef Meshi' can be ordered from September 9, 2021 at Matsuya stores nationwide except for some stores, and the price is 530 yen including tax at premium beef meshi stores , and premium beef meshi not sold stores. Then, the average price is 470 yen including tax. In addition, it supports both eat-in and take-out, and in the case of eat-in, miso soup is included free of charge.