PayPal expands the provision of crypto asset services, making it possible to hold and trade Bitcoin etc. in the UK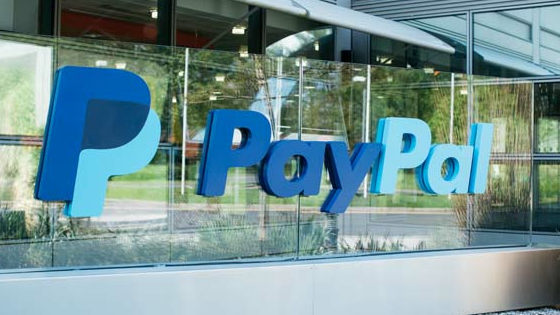 It turns out that PayPal will start offering crypto assets (cryptocurrency) services in the United Kingdom. Users will be able to purchase, hold and sell Bitcoin, Bitcoin Cash, Ethereum and Litecoin through their PayPal accounts.

PayPal crypto service launches in the UK
https://www.cnbc.com/2021/08/22/paypal-crypto-service-launches-in-the-uk.html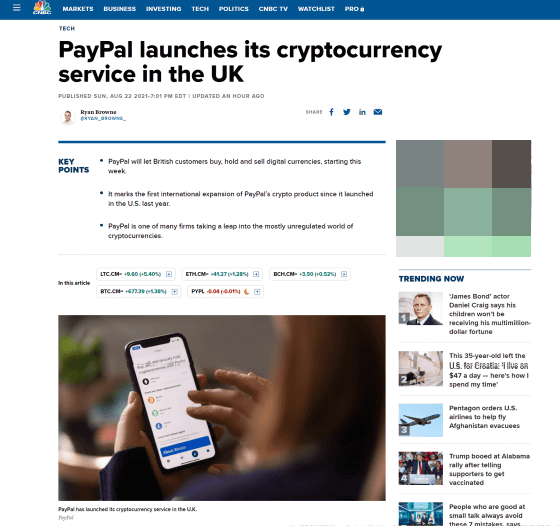 PayPal to allow UK users to buy, sell and hold crypto
https://www.theblockcrypto.com/post/115284/paypal-launches-crypto-trading-service-uk

PayPal launches crypto buying and selling in the UK | Reuters
https://www.reuters.com/technology/paypal-launches-crypto-buying-selling-uk-2021-08-22/

PayPal is a financial company with more than 403 million active accounts worldwide, announced in October 2020 that it will be able to buy, sell and pay crypto assets in the United States prior to the United Kingdom, and in March 2021. Has launched 'Checkout with Crypto', which allows you to pay with Bitcoin or Ethereum via PayPal.

Launched 'Checkout with Crypto' that PayPal can settle with crypto assets, making it possible to pay with Bitcoin and Ethereum via PayPal --GIGAZINE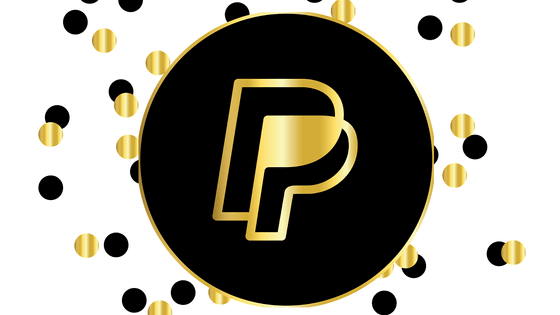 With the start of the service in the UK, users will be able to buy and sell Bitcoin, Bitcoin Cash, Ethereum and Litecoin from 1 pound (about 150 yen).

PayPal trades and manages crypto assets in partnership with crypto asset company Paxos in its service development in the United States. Paxos will be responsible for the actual transactions and management of the service provision in the UK. In addition, although the detailed price list is not disclosed, there is no fee for holding crypto assets in the United States, and for purchases of less than $ 25 (about 2700 yen), from 50 cents (about 50 yen) to 1000 Fees will be charged up to 1.5% of the transaction amount for purchases exceeding dollars (about 110,000 yen).

A PayPal spokeswoman said there is a limit to the maximum investment and you can't buy more than £ 15,000 a week in the UK. Also, at the time of writing the article, PayPal users are not allowed to withdraw crypto assets in the account to an external wallet, but it seems that this function is under consideration.

The price of Bitcoin soared to about 7 million yen in April 2021, and then dropped to about 3.3 million yen due to the tightening of regulations in China. At the time of writing the article, it was about 5.4 million yen.