Launched 'Checkout with Crypto' that PayPal can settle with crypto assets, making it possible to pay with Bitcoin and Ethereum via PayPal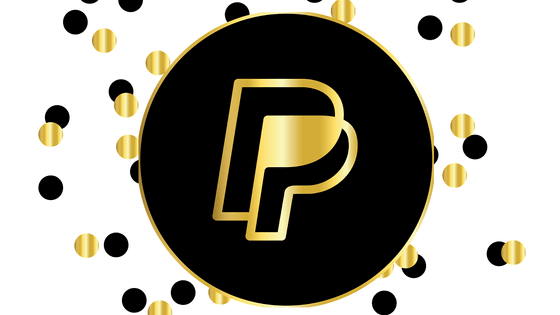 PayPal, a major payment service, announced on March 30, 2021 that it has launched 'Checkout with Crypto ' in the United States, which allows payment with crypto assets. As a result, the digital wallet of PayPal
bit coin
,
ethereum
,
bit coin cache
,
litecoin
Users who owns, so that you can make payments automatically convertible into cash in the legal currency of these encryption assets at the time of settlement Will be.
Press Release: PayPal Launches 'Checkout with Crypto' --Mar 30, 2021
https://newsroom.paypal-corp.com/2021-03-30-PayPal-Launches-Checkout-with-Crypto
Exclusive: PayPal launches crypto checkout service | Reuters
https://www.reuters.com/article/us-crypto-currency-paypal-exclusive-idUSKBN2BM10N
PayPal's official Twitter account announced on March 30th, 'Today, we announced'Checkout with Crypto', which uses crypto assets when PayPal customers make payments online. A new service that allows you to check out. Checkout with Crypto is seamlessly integrated into PayPal's payment process, allowing you to quickly turn your crypto assets into dollars with no explicit redemption rates and no additional fees. You can change the payment and make a payment. '
Today, We Are Announcing The Launch Of Checkout With Crypto, A New Way For PayPal Customers To Check Out With #Cryptocurrency To Pay For Select Online Purchases. Https://T.Co/RbOe8aLtlz Pic.Twitter.Com/zGWHgbwVlU

— PayPal (@PayPal) March 30, 2021


To use Checkout with Crypto, proceed to payment as you would with a normal PayPal payment procedure ...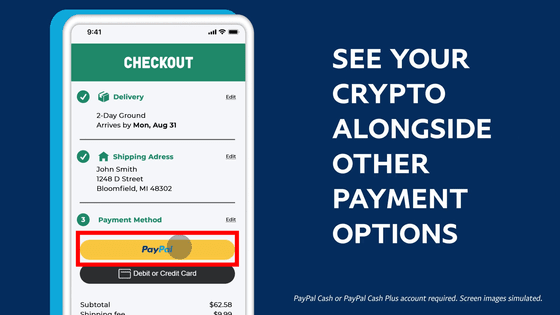 Select the crypto asset to use for payment and press the payment button. Since the rate with dollars and the amount of crypto assets to be paid are displayed on the screen, it is possible to select the crypto assets to be used for settlement based on the market price.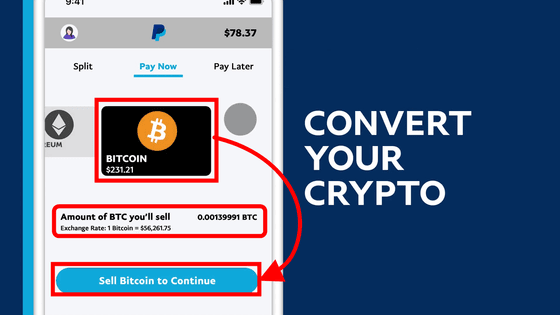 There are no additional fees to pay with Checkout with Crypto, and the method is the same as paying with a credit card or debit card, so there is no extra effort.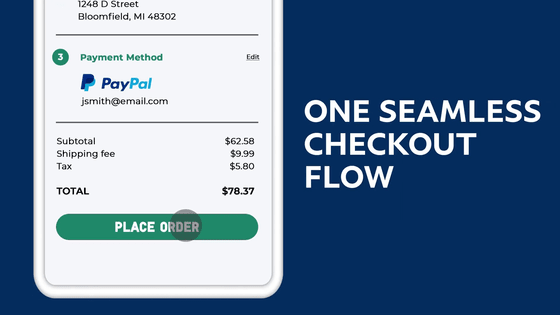 With the launch of Checkout with Crypto, if your PayPal wallet contains enough crypto assets, your payment method will automatically show them. There are four types of crypto assets that support Checkout with Crypto: Bitcoin, Ethereum, Litecoin, and Bitcoin Cash, but only one type of crypto asset can be used for one payment.

If you make a payment with Checkout with Crypto, the selected crypto assets will be automatically converted to fiat currency and the history will record both the payment in crypto currency and the purchase of goods. There is no commission for Checkout with Crypto, but when converting crypto assets to dollars, there will be a difference ( spread ) between the selling price and the buying price.

PayPal President and CEO Dan Schulman said in a statement, 'Digital settlements like PayPal and digital currencies like crypto assets are accelerating. We used PayPal wallets with Checkout with Crypto. We will continue to work to make crypto assets one of the mainstream payment methods, while offering a wide range of payment method options and flexibility. '

The payment service, announced by PayPal in October 2020, will be available to all 29 million merchants worldwide within the next few months.