Amazon asks Apple to remove the 'fake review detection app' and it's actually removed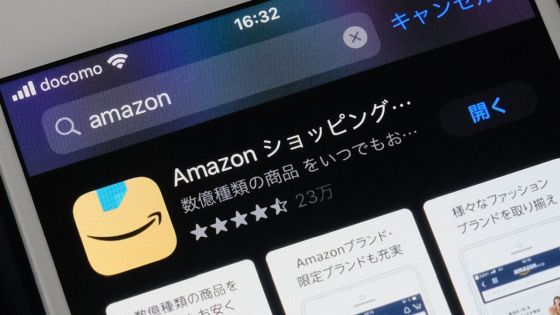 The act
of posting fake reviews to raise the rating of products is
rampant
on Amazon, and it has become a big problem as it hinders fair competition. Meanwhile, it has become a hot topic that the iOS version of
Fakespot
, which provides a service to detect fake reviews, has been removed from the App Store.
Apple removes Fakespot from App Store after Amazon complains
https://www.cnbc.com/2021/07/16/apple-removes-fakespot-from-app-store-after-amazon-complains.html
Amazon just got Fakespot booted off Apple's iOS App Store --The Verge
https://www.theverge.com/2021/7/16/22580611/fakespot-ios-app-apple-amazon-fake-reviews
At Amazon, users who received money are posting favorable reviews about products one after another, and in June 2021, it seems that the product evaluation was inflated by such fake reviews. Smartphone accessory maker Amazon is tightening its crackdown on fake reviews, including the
removal
of all of its products. On the other hand, in May 2021, it was revealed that there is a fake review organization that holds more than 200,000 email addresses from a database found on a server in China, and the size of the fake review market is a topic. It has become.
Amazon's fake review organization reveals database leak containing more than 200,000 personal information-GIGAZINE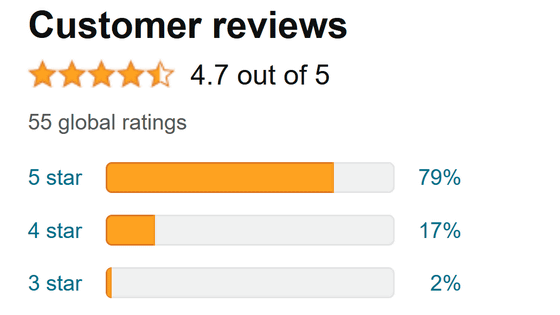 Fakespot, whose app has been removed from the App Store this time, is a company that
provides
a service that detects fake Amazon reviews and notifies users as an add-on for
Firefox
/
Google Chrome
and an app for
Android / iOS.
Fake review detection capability of Fakespot as 'us to remove a suspicious review' from experts
high reputation
has gained.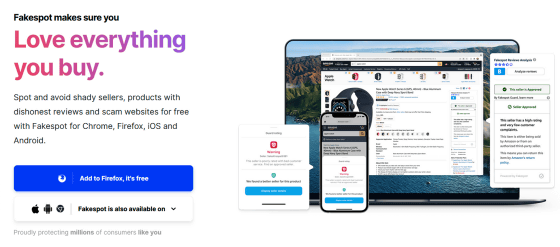 However, in July 2021, Fakespot's iOS app was removed from the App Store as 'violating the guidelines'. According to Apple, on June 8, 2021, Amazon violated the
App Store Review guidelines
stating that 'Fakespot apps'if you want to use a third-party service, you need to get permission for that service.'' I heard that I received the notification. Apple communicated this notice to Fakespot, then on June 29, 2021 again asking for Fakespot support, and in July 2021 removed the Fakespot app from the App Store.


Amazon says, 'Fakespot inserts a code into Amazon's website, endangering personal information such as email addresses, addresses, credit card information, browser history, etc.' 'Fakespot apps sell with sellers. It provides users with misleading information about the product, damaging the seller's business, and also creates security risks. We thank Apple for removing the app according to the guidelines. I will do it. '

In response to this deletion, Fakespot CEO Saud Califa acknowledged that he is collecting some of the user's personal information, saying, 'Many companies, including Amazon, use apps and websites to use users' personal information. 'We collect personal information and track users.' 'We do not steal user information,' he said, claiming that Fakespot's personal information collection is a common practice in the app industry. I am.

Also, according to technology-related media
The Verge
, Amazon purchased inventory that would make Amazon's apps top the search when searching for the word 'Fakespot' in the App Store. 'Amazon is trying to bully small businesses like Fakespot that reveal their problems,' said Khalifa, accusing Amazon of doing so.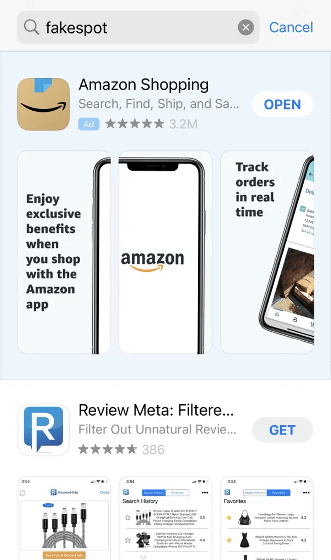 At the time of writing the article, the iOS version of Fakespot remains undownloadable, but the Android version of the app remains available.

Fakespot --Analyze Fake Reviews --Google Play App
https://play.google.com/store/apps/details?id=com.fakespot.fakespot