It turns out that the world's largest semiconductor manufacturing company 'TSMC' is considering building a factory in Japan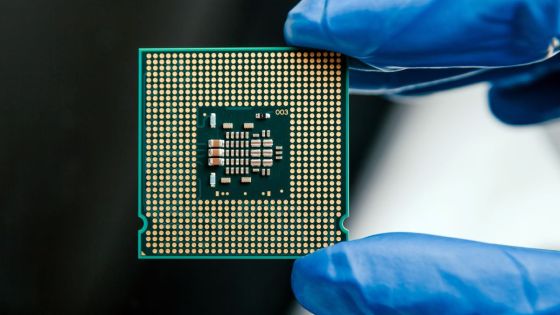 Based in Taiwan,
TSMC
is the world's largest semiconductor manufacturer, also known for manufacturing
Apple
and
AMD chips.
It is reported that TSMC
CEO C.W.Way
said, 'We are considering building a semiconductor manufacturing plant in Japan.'
Apple supplier TSMC eyes expansion in US, Japan to meet sustained chip demand
https://www.cnbc.com/2021/07/15/tsmc-eyes-expansion-in-us-japan-to-meet-sustained-chip-demand.html
TSMC Reports Second Quarter EPS of NT $ 5.18
https://pr.tsmc.com/english/news/2852
At the time of writing the article, TSMC has one factory in China and one in the United States in addition to Taiwan. Furthermore, in June 2021, we invested approximately 1.3 trillion yen to start construction of a new semiconductor manufacturing plant in Arizona, USA, and continue to expand our semiconductor manufacturing capacity.
World's Largest Semiconductor Manufacturing Foundry 'TSMC' Starts Construction of Arizona Factory --GIGAZINE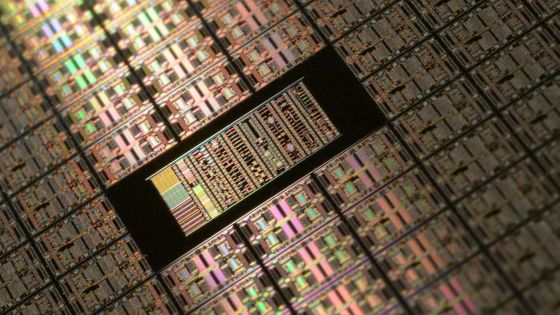 Then, during the earnings announcement for the second quarter of 2021 (April-June) on July 15, 2021, CEO Wei said, 'TSMC is using mature 28-nanometer process semiconductor manufacturing technology. We plan to expand the manufacturable capacity of our semiconductor manufacturing plant in China to meet our clients' urgent needs. By mid-2023, our Nanjing plant in China will have 40,000 wafers per month. Production will be possible, 'he said, revealing the existence of a plan to expand manufacturing plants in China.

'We are considering building a semiconductor factory in Japan,' said Wei. This statement made it clear that TSMC plans to manufacture semiconductors in Japan, although the details of the semiconductors to be manufactured are unknown.
The growth strategy
decided by the Government of Japan in June 2021 clearly states that it aims to improve semiconductor manufacturing capacity, and if TSMC builds a Japanese factory, it is expected that Japan's semiconductor manufacturing capacity will improve.
What is the evaluation of overseas media for Japan's efforts to revive the semiconductor manufacturing industry? --GIGAZINE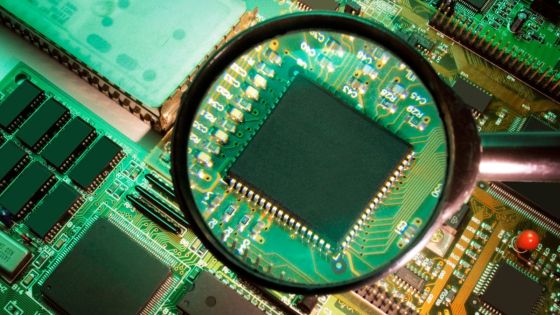 In addition, TSMC has shown the possibility of expanding the size of the plant under construction in Arizona beyond its original plan. 'The manufacturing costs at overseas semiconductor manufacturing plants will outweigh the manufacturing costs at our Taiwanese factories, but we will work with governments to minimize cost differences,' said Mark Liu, Chairman of TSMC. He talks about his enthusiasm for improving semiconductor manufacturing capacity overseas. CNBC said, 'TSMC is concerned about the current concentration of chip manufacturing capacity in Taiwan, which is geographically close to China. Overseas expansion plans are being made to eliminate this concern. It is thought that. '

In the second quarter of 2021, TSMC reported that the net profit of the second quarter of 2021 increased by 11.2% from the same period of the previous year to 134.36 billion NT dollars (about 530 billion yen). I am. 'TSMC is increasing its semiconductor production capacity for automobiles by about 60% compared to 2020,' said Wei in its earnings report. 'In the coming months, the shortage of semiconductors for automobiles will be reduced. It will be done, 'he said, claiming that TSMC's expansion of semiconductor manufacturing capacity will partially alleviate the global semiconductor shortage.


Global semiconductor shortage is hitting automakers-GIGAZINE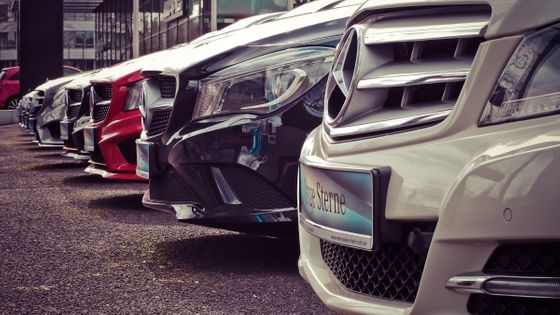 The expansion of semiconductor manufacturing capacity is steadily progressing at semiconductor manufacturing companies other than TSMC. For example, the number of semiconductor chips produced in China in May 2021 reached 29.9 billion units, and in June 2021 it reached 30.8 billion units. However, the South China Morning Post said, 'Semiconductor production has reached record levels in China, but it still cannot meet domestic semiconductor demand,' and the supply is not keeping up with semiconductor demand. I emphasize it.