The world's largest semiconductor foundry 'TSMC' builds a new factory in Japan with 400 billion yen support, Samsung to build a new factory in the United States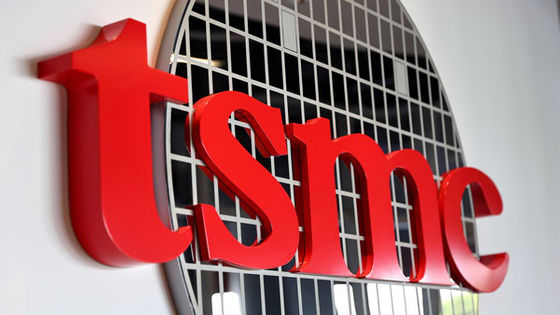 by
Lee Ki Kasumi
TSMC, a semiconductor manufacturing company in Taiwan, has decided to build a new factory in Kumamoto prefecture with a subsidy of about 400 billion yen from the Japanese government. In addition, Samsung has announced that it will invest 17 billion dollars (about 1.95 trillion yen) to build a new factory in Texas, USA, and the semiconductor production system will be reorganized at a rapid pace due to the prolonged semiconductor shortage. It is being advanced.
Japan to allocate $ 5.2 bln to fund chip plants by TSMC, others --Nikkei | Reuters
https://www.reuters.com/technology/japan-allocate-52-bln-fund-chip-plants-by-tsmc-others-nikkei-2021-11-23/
Samsung says it will build $ 17B chip factory in Texas | AP News
https://apnews.com/article/technology-business-austin-texas-taiwan-35d38afb0b45569f9e5fba540453ce29
On November 23, 2021, the Nihon Keizai Shimbun said that out of the budget of about 600 billion yen organized by the Japanese government to support semiconductor producers, about 400 billion yen will be contributed to the new factory that TSMC will build in Kumamoto Prefecture.
I reported
. The remaining 200 billion yen is expected to be used to support the expansion of factories by American semiconductor maker Micron and Japanese semiconductor maker Kioxia.
TSMC is, in the third quarter earnings announcement 2021, which was published in October, the idea to build a new plant in Japan
was shown
. This new plant, requires construction costs totaling about 70 billion dollars (about 800 billion yen), is that Sony has invested through of which approximately 500 million dollars (about 57 billion yen) a joint venture
has been decided
. Furthermore, according to this report, it was found that the Japanese government will support about half of the construction cost.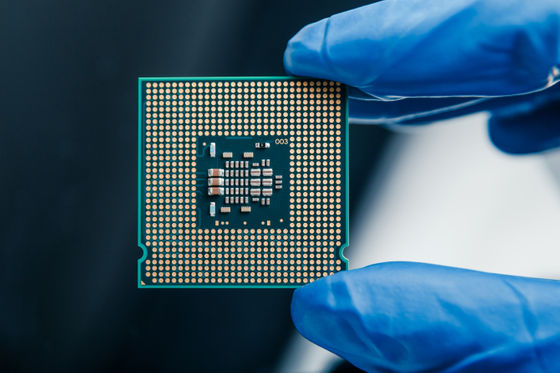 In the United States as well, the semiconductor production system is being strengthened. The Associated Press reported on November 24 that Samsung plans to build a $ 17 billion semiconductor factory in the suburbs of Austin, Texas, USA. Samsung reportedly started construction of its Texas plant in 2022, aiming to start operations in the second half of 2024.

'This is the largest foreign direct investment in Texas in history,' said Governor of Texas Greg Abbott. Samsung's Vice Chairman Kinam Kim explained why he chose Texas, 'We considered a number of factors, including incentives from the US government and the stability of local infrastructure.'

The semiconductor shortage that will continue from 2020 has hit a wide range of industries from
game consoles
to smartphones
and
automobiles
, and semiconductor manufacturers are rushing to decentralize their manufacturing bases in order to respond to this.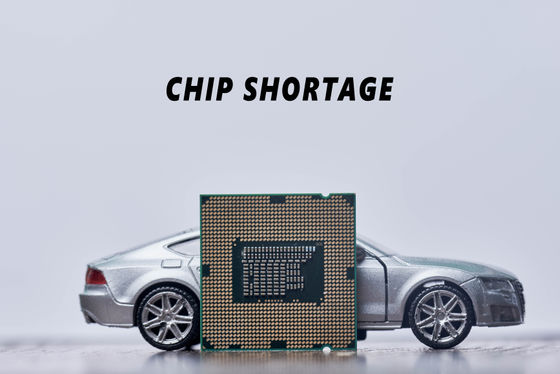 by Marco Verch Professional Photographer

Angelo Gino, an analyst at CFRA, an American market research firm, said, 'It makes sense for the supply chain to be geographically diversified. Semiconductor foundries will continue to offer new production plans in the United States and Europe. It will be obvious to announce. '

According to Gino, semiconductor makers are moving to strengthen their production system in the United States in anticipation of Congress's approval of a budget for semiconductor subsidies planned by the U.S. government. That is. If semiconductor production in the United States is increased, it is expected that concerns about future semiconductor supply shortages will be alleviated, jobs will be created, and it will also be a countermeasure against China, which is subsidizing semiconductors.