Power plant starts mining saying 'Bitcoin mining can make more money than electricity sales'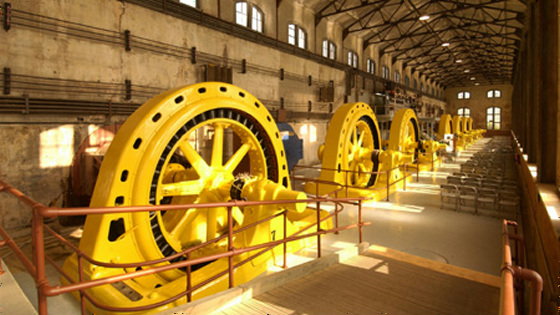 Since a hydroelectric power plant owned by a company cannot generate enough electricity even if the equipment is operated at full power, it is judged that 'it is better to mine bit coins than to sell electricity to an electric power company'. It was reported that they are actually mining with a part of electricity.

Mechanicville hydro plant gets new life

https://www.timesunion.com/news/article/Mechanicville-hydro-plant-gets-new-life-16299115.php
Historic Power Plant Decides Mining Bitcoin Is More Profitable Than Selling Electricity | Tom's Hardware
https://www.tomshardware.com/news/restored-hydroelectric-plant-will-mine-bitcoin
Bitcoin miners break new ground in Texas, a state hailed as the new cryptocurrency capital
https://www.yahoo.com/news/bitcoin-miners-break-ground-texas-213205425.html
The hydroelectric power plant in Mechanicville, New York is owned by a small American construction company, Albany Engineering. This power plant has been in operation since 1897, but it was left unattended until 2003 after
Albany Engineering caused a contractual mess with the American power company 'National Grid' in 1986.
Albany Engineering, which subsequently settled with the National Grid, has spent several years rebuilding and putting the power plant back into operation.
However, it is not possible to generate sufficient power even if all the machines in the 1800s are operated. So, Jim Besha, CEO of Albany Engineering, decided, 'If you sell electricity to the National Grid, it costs only 3 cents (about 3 yen) per 1kWh, but if you mine Bitcoin, you can earn 3 times that amount.' .. We started mining Bitcoin with a part of the generated power.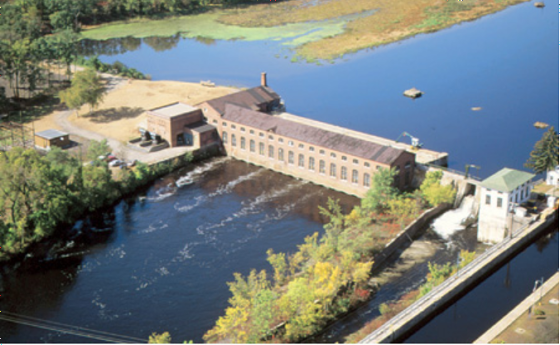 Bitcoin mining, which consumes a lot of electricity, is often
regarded
as a problem because it has an adverse effect on the environment, but CEO Besha said, 'We are using renewable energy, which is a method of mining Bitcoin. It 's the best for me. " In addition, CEO Besha is skeptical about Bitcoin as a long-term investment, and he says that he exchanges 1/1000 of the mined Bitcoin for cash every week. 'The server we are using is second hand and we are only experimenting with it,' said Besha.
It has been reported that the number of companies that are starting to mine Bitcoin in earnest is increasing all over the world, and that
mining companies are gathering in the countryside where electricity prices are low.
Texas is also one of the areas that miners are looking at, with Shenzhen-based BIT Mining planning to invest $ 25 million and the founding of
PayPal.
Layer-1 Technologies,
a mining company backed by
Peter Thiel
, has already built a factory.
Whisstone, a mining company with a factory in Rockdale, Texas, said with a local utility, 'Instead of stopping mining when there is a power shortage across the region, the utility will pay Whisstone.' It is said that they are making arrangements for.
Whinstone was acquired
by the American mining company Riot Blockchain
in May 2021 and is operating with the aim of becoming 'the largest mining facility in North America.'