Virtual currency mining using GPU is ``no one makes money'', reports that minors are starting to withdraw one after another, adverse effects of Ethereum merging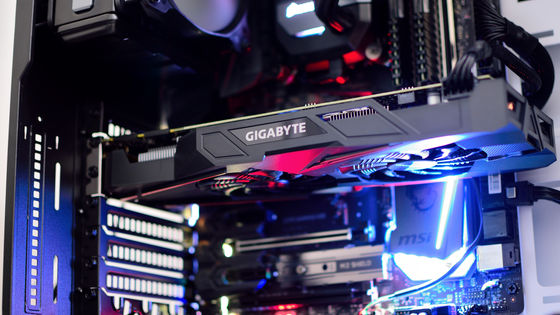 Multiple media reports that cryptocurrency mining using GPUs has become 'unprofitable' due to the execution of Ethereum's large-scale update 'merge'.

'No One Is Profitable': GPU Mining Faces Dark Days After Ethereum Merge | PCMag

https://www.pcmag.com/news/no-one-is-profitable-gpu-mining-faces-dark-days-after-ethereum-merge
GPU Mining No Longer Profitable After Ethereum Merge | Tom's Hardware
https://www.tomshardware.com/news/gpu-mining-is-now-unprofitable
Reasons to be cheerful: 'GPU mining is dead less than 24 hours after the merge' | PC Gamer
https://www.pcgamer.com/reasons-to-be-cheerful-gpu-mining-is-dead-less-than-24-hours-after-the-merge/
Death Of GPU Mining? Popular Crypto Profits Go Into Negative As Ethereum Miners Flood Market | Bitcoinist.com
https://bitcoinist.com/death-of-gpu-mining-crypto-profit-negative-ethereum/
On Thursday, September 15, 2022, Ethereum, the most lucrative minable cryptocurrency, completed a "merge" to phase out GPU-based mining. Ethereum has adopted
proof of work
(PoW) as the blockchain technology that supports cryptocurrency transactions and remittance data, but the merge has switched to
proof of stake
(PoS). By switching from PoW to PoS, it is possible to significantly reduce the power consumption of the entire Ethereum ecosystem.
What is the large-scale upgrade 'The Merge' that reduces the power consumption of Ethereum by more than 99%? -GIGAZINE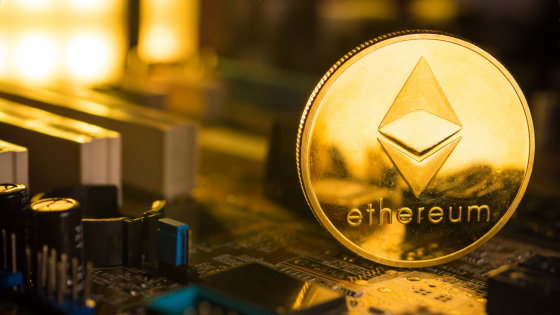 However, technology media PCMag points out that this is bad news for cryptocurrency miners. The reason is that for miners who have made capital investment in response to PoW, the transition to PoS, which is not affected by hardware performance, is an "unprofitable update" for cryptocurrency mining. Philip Rob, who lives in virtual currency mining, told PCMag, ``The merge has ruined everything.'' ``All my mining equipment has transitioned to idling.''
When the merge was announced by Ethereum, virtual currency miners were considering moving from Ethereum mining to other virtual currency mining such as Ergo and Ravencoin in order to continue earning money with mining using PC graphics cards. However, Ethereum is traded at a very high price of about 195,000 yen per 1 ETH, but Ergo is about 460 yen per 1 ERG and Ravencoin is about 5.9 yen per 1 RVN, so mining them is not profitable. That is the current situation.
When PCMag actually mined Ravencoin using NVIDIA's graphic card
RTX 3080
, it became clear that it could earn only about $ 0.13 (about 18.6 yen) to $ 0.26 (about 37.3 yen) per day. , ``This is the income before paying the high electricity bill in California, and if you pay the electricity bill, you may fall into the red without considering the graphics card price.''



Another cryptocurrency miner, Blake Teeter, said he has dozens of GPUs with better mining power than the RTX 3080, but ``at my electricity cost, most cryptocurrencies are currently in the red. It will fall into , "he said.

Ben Gagnon, chief mining officer (CMO) at Bitfarms, another bitcoin mining company, said, ``Within 24 hours of Ethereum merging, mining using GPUs died. Electricity costs 6 cents per kwh. (about 8.6 yen), and if GPU mining is performed using the RTX 3090, the daily earnings for Ethereum Classic will be a loss of 7 cents (about 10 yen), a loss of 37 cents (about 53 yen), It was a profit of 2 cents (about 2.9 yen), "he tweeted.

GPU #mining is dead less than 24 hours after the #merge .

Here are the three largest #GPU chains and current daily profitability with a 3090 GPU and 6 us¢/kwh #ETC -7 ¢ #XMR -37 ¢ #RVN 2 ¢

The only coins showing profit have no marketcap or liquidity.

— Hashoveride (₿en Gagnon) (@hashoveride) September 15, 2022


Many GPU mining communities have ceased activity as cryptocurrency mining has become unprofitable. It seems that some minors who have stopped their activities are selling graphic cards on Facebook and eBay immediately. An anonymous virtual currency miner said, ``At the moment, no one has been able to make a profit from mining virtual currency.I own about 50 GPUs, so I will soon start selling mining equipment. I'm thinking about it,' he told PCMag.

However, some virtual currency miners are hoping for the possibility of GPU mining reviving. Miner Blake Teeter said he plans to sell only older generation GPUs, saying, 'I'm cleaning the rigs and keeping mining profitability in mind until some cryptocurrencies improve mining profitability.' 'I think GPU mining will occupy an important position in the cryptocurrency mining market for at least the next few years.'

In addition, Mr. Rob mentions that `` mining virtual currency is like playing in the stock market, '' and said that virtual currencies such as Ergo and Ravencoin may soar in price in the future. It can be a huge fortune," he said.

PCMag, co-founder of cryptocurrency exchange Bonex, expects most cryptocurrency miners to start selling GPUs on a large scale, even if some miners show a wait-and-see stance on GPU sales. "Many people, even companies, are taking out loans to buy mining equipment," said Vasil Alyoshin. There must be many people who have it," he points out.