Used GPU / Gravo prices drop by up to 50% in a few months due to lower mining demand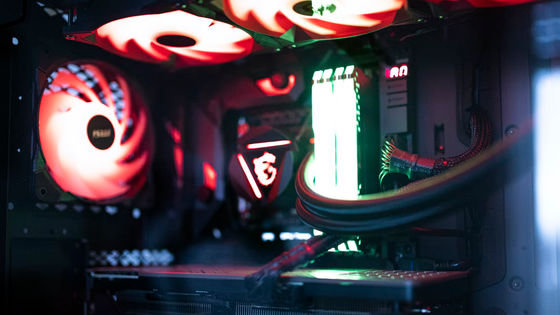 It was said
that gamers could not obtain GPUs and graphic boards
due to the demand for mining of virtual currencies, but recently the market price of virtual currencies has collapsed significantly and the demand for GPUs and grabbo has increased due to the switching of mining methods. It has been reported that the price has dropped by up to 50% or more in just a few months.
Nvidia (NVDA) Game Card Prices Plunge Along With Crypto Mining Demand --Bloomberg
https://www.bloomberg.com/news/articles/2022-06-30/nvidia-game-card-prices-plunge-along-with-crypto-mining-demand
Used GPU Prices Fall by up to 50% in Recent Months as Mining Stops | Tom's Hardware
https://www.tomshardware.com/news/mining-dead-used-gpu-prices-down-50-percent
GPU prices aren't just falling, they're absolutely crashing | Digital Trends
https://www.digitaltrends.com/computing/gpu-prices-not-falling-crashing-crypto/
Graphics card deal: You can grab an RTX 3070 for just $ 550 right now | PC Gamer
https://www.pcgamer.com/its-happening-you-can-grab-an-rtx-3070-for-just-dollar550-right-now/
The cryptocurrency mining market will be further priced due to multiple factors such as rate hikes against inflation, concerns about economic stagnation, and the collapse of 'Terra (LUNA)', which was in the top 10 in the market capitalization ranking. It has been pointed out that the market has fallen into a '
death spiral
' that will lead to the next fire sale.
Miners who gave up saying 'Cryptocurrency mining is no longer a sustainable way to earn money' have begun to sell off the equipment they have used so far, and as a result, a large number of products are in the used GPU / grabbo market. Inflow. There is even an estimate that 'more than one-third of the market will disappear with the disappearance of minors,' and NVIDIA's GeForce RTX 3080 and others have dropped to half the price compared to a few months ago.
According to a report by Tom's Hardware, the GPU / graphics market has been in a situation of 'declining by more than 10% every month' for the past three months.
In addition, NVIDIA and AMD are about to release a new generation of products, both expected to be announced by the end of 2022, so price drops are expected to continue.
A quick look at the price movements of Japanese second-hand goods shows that the situation is no longer that 'miners buy any GPU / grabbo', and it is settled down to a place where gamers can buy the necessary GPU / grabbo at a reasonable price. I did. Even new products are not sold out as soon as they arrive, so the price will drop accordingly as time passes from the time of release, resulting in a natural price transition.
In addition,
GIGABYTE's RTX3070-equipped
grabbo, which PC Gamer is pleased to buy for $ 549.99 (74,000 yen), was 96,000 yen in Japan.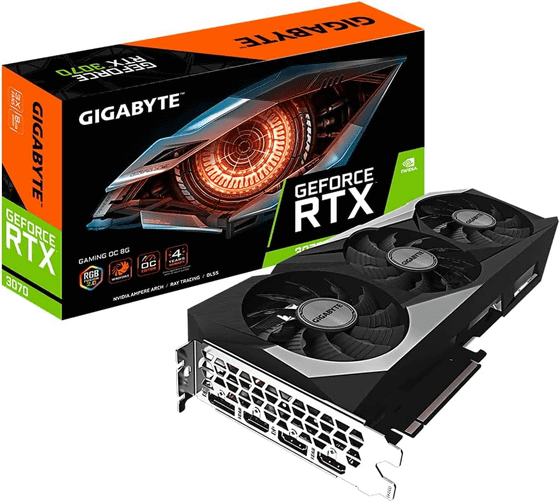 By the way, the trend of Bitcoin, which is likely to have a further impact on the used GPU / graphics market in the future, is expected to be the 'worst quarter in the last 10 years'. The virtual currency market expanded to a total of 3 trillion dollars (about 400 trillion yen) in November 2021, but it has shrunk to about one-third in half a year. Bitcoin also recorded a 58% decline on a quarterly basis for the first time since the third quarter of 2011. However, some analysts say they are showing signs of bottoming out.

Bitcoin Price (BTCUSD) Poised for Biggest Quarterly Drop in More Than a Decade --Bloomberg
https://www.bloomberg.com/news/articles/2022-06-30/bitcoin-poised-for-biggest-quarterly-drop-in-more-than-a-decade

Bitcoin hovers at $ 20,000, Fundstrat warns of washout, and Three Arrows to liquidate: CNBC Crypto World
https://www.cnbc.com/video/2022/06/29/bitcoin-hovers-20000-fundstrat-washout-three-arrows-liquidate-crypto-world.html