Forecast summary of what will be announced at the upcoming 'Next Windows Event'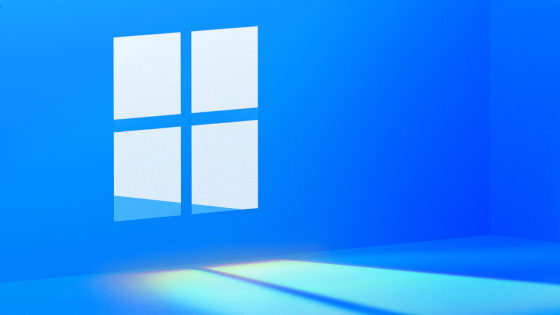 The whole picture of the Microsoft of Sathya Sai Nadera CEO was announced in May 2021, 'the next generation of Windows' is, starting at 2021 June 24, 11 (Japan time 25 days at 0)
will be announced
. In the next-generation Windows, 'Windows 11', the UI, startup sound, wallpaper, etc. will be renewed, and improvements in core functions are also expected. So, I have summarized the expected new features and prices.
Windows 11 event: what to expect from Microsoft --The Verge
https://www.theverge.com/2021/6/21/22543253/microsoft-windows-11-event-date-time-what-to-expect-rumors
Windows 11 event predictions: What we're expecting to see | Windows Central
https://www.windowscentral.com/windows-11-event-predictions
Windows 11: Release date, price, leaks and features
https://www.trustedreviews.com/news/windows-11-release-date-price-leaks-and-features-4145339
◆ New UI for Windows 11
Microsoft has been working on improving the UI for Windows for months, and Windows 11 is expected to make major changes to the UI, including the Start menu and taskbar. Below is an image of the new UI leaked. Until now, Windows used to display the Start menu from the bottom left of the screen, but the button at the bottom left has disappeared, and it is now in the form of a launcher menu that allows you to quickly access the latest files and frequently used applications.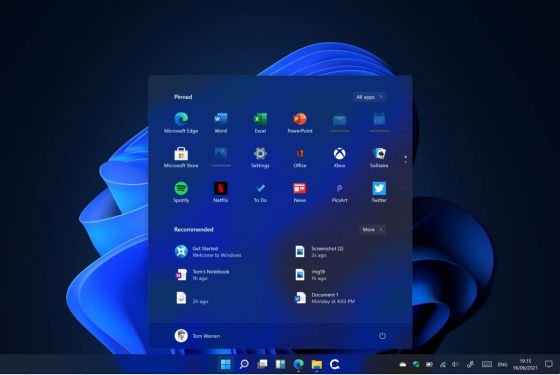 You can pin the app at the bottom right of the screen.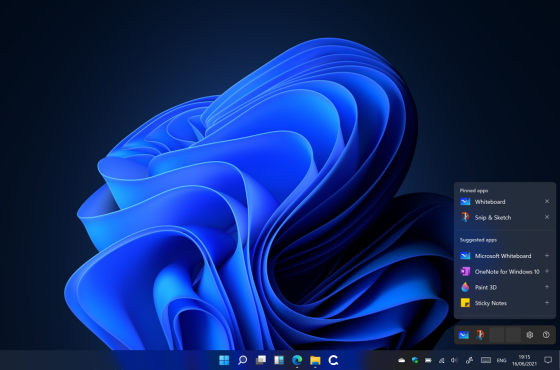 The live tile
function has been abolished, but it is possible to place the start menu at the bottom left of the screen by setting.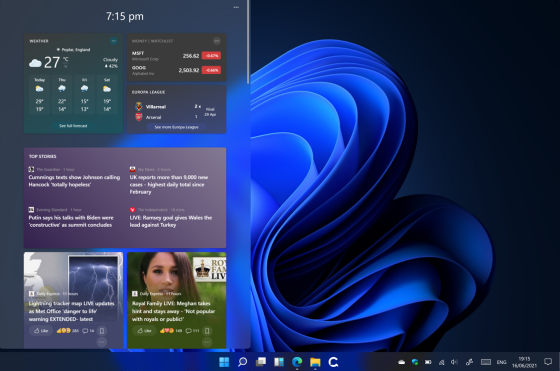 Also, in Windows 11, the UI has been changed to make it easier to multitask on multiple terminals such as PCs, tablets, and smartphones. Not all UI changes have been revealed, but you can read more about them below.

Windows 11 UI, startup sound, wallpaper, etc. revealed from leak information --GIGAZINE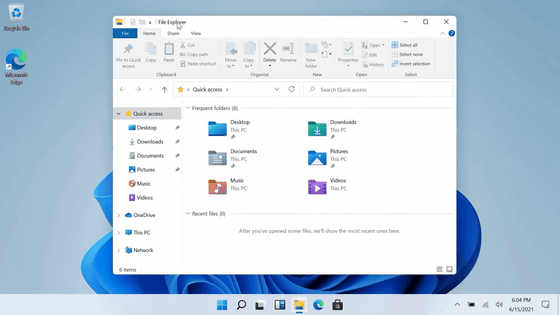 ◆ New Windows Store
Nadella also said he is updating Windows to make it more profitable for developers and creators.

In addition, it has long been reported that Microsoft is planning a renewal of the Microsoft Store to build a more open app store for games and apps. The new store may be able to handle a variety of Windows apps, including Chrome, Firefox, and third-party commerce platforms. Previously, Microsoft charged a 15% fee for in-app payments, and allowing third-party commerce platforms gives developers a way to bypass this fee.

In April 2021, Microsoft reduced the sales commission for PC games in the Microsoft Store from 30% to 12%.

Microsoft Store announces that 'PC game sales commission will be reduced from 30% to 12%', moving to break Steam's stronghold --GIGAZINE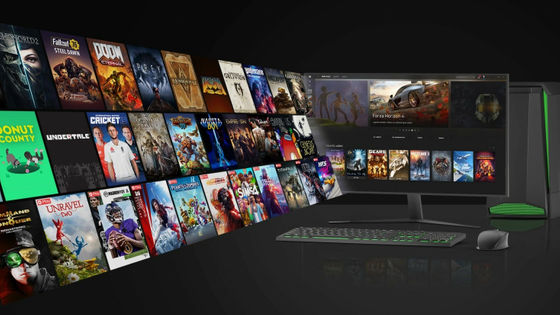 ◆ Microsoft Teams integration
It has been announced that Microsoft's online conferencing tool 'Microsoft Teams' has doubled the number of users in one year from 2020 to 2021 to 145 million. Originally created for corporate users, Microsoft Teams has been released with personal features on May 18th.

Online conferencing tool 'Microsoft Teams' that allows free calls for up to 24 hours Microsoft officially releases personal functions --GIGAZINE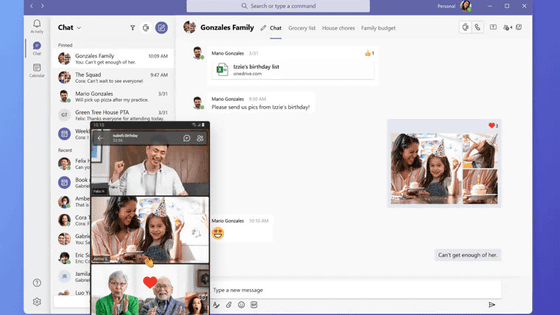 Due to the popularity of Microsoft Teams, Windows Central , an IT information site, predicts that Windows 11 may integrate Microsoft Teams' personal features. A chat app that allows users to start chatting quickly could be pinned to the taskbar, Windows Central said.

◆ Cloud PC
In July 2020, ZDNet reported that Microsoft plans to offer a 'cloud PC service' using Azure in the spring of 2021. Microsoft's cloud PC puts Windows in the cloud and provides Windows applications by streaming. It is believed that cloud PCs will allow people who do not have a Windows 11 device to 'rent' features.

◆ Surface Neo
Surface Neo was announced in 2019 as a foldable dual display Windows PC.

Microsoft announces 'Surface Neo' for foldable dual display Windows PC-GIGAZINE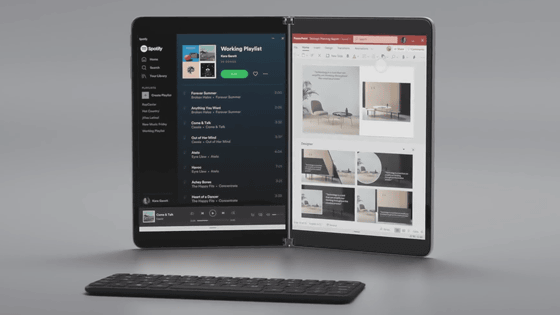 'Surface Neo will ship in the fall of 2021, but there may be a'one more thing'moment at the end of the event,' said Windows Central.

◆ Other functional improvements
Due to the epidemic of the new coronavirus infection (COVID-19), the use of Windows increased explosively in 2020. For this reason, Microsoft is expected to attempt functional improvements focused on Windows enthusiasts, such as improved security and increased productivity. On the UI side, it is working on improving the multitasking interface between desktops and mobile devices, and solving problems with multiple monitors.

It is also expected that Windows 11 will be equipped with the automatic HDR function of Xbox and the improvement of 'Direct Storage' that greatly reduces the game load time.

◆ Price
The price of Windows 11 has not been announced in particular, but upgrades from Windows 10 may be charged. Since the price of Windows 10 Home 64bit is about 15,600 yen, it is predicted that Windows 11 will also be in the same price range.

The event will be streamed on the following page from 0:00 on the 25th of Japan time.

Microsoft Windows Event --Watch the June 24 LIVE stream
https://www.microsoft.com/en-us/windows/event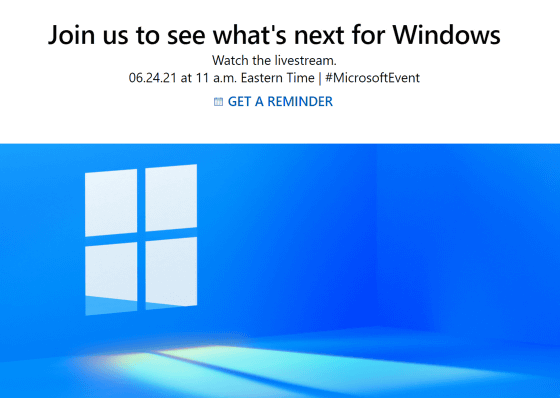 ・ Continued
As most expected, 'Windows 11' was announced. Since the OS image was leaked in advance, the functions and UI were as previously reported. There was no announcement of Surface Neo.

Microsoft announces 'Windows 11' with new features and new UI --GIGAZINE