Why is the price of timber soaring?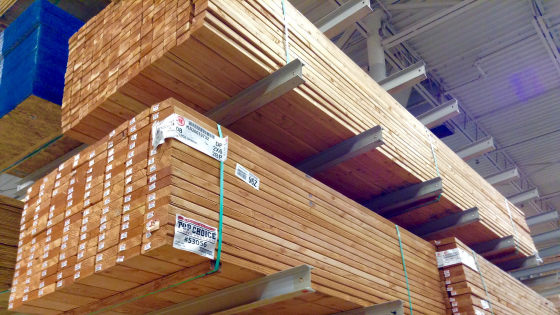 by
Mike Mozart
In 2020, the outbreak of the new coronavirus infection (COVID-19) caused an
unusual increase in demand for certain items
such as toilet paper and masks, resulting in price increases. 'Timber' has been newly confirmed to be soaring, and its price is said to be 377% in one year. Due to this price increase, if you build a single house, it will cost an additional $ 36,000 (about 4 million yen) compared to before the soaring price.
Why is lumber so ridiculously expensive right now?
https://thehustle.co/why-is-lumber-so-expensive-right-now/
Soaring timber prices were triggered by the 2020 COVID-19 epidemic, but the root of the problem goes back
even earlier, to the 2007-2009 Lehman shock.
In the Lehman shock, the
subprime mortgage crisis
disrupted the housing market boom and drastically reduced demand for housing construction. As a result, the demand for timber in the United States fell by 49%, and more than 30 large-scale sawmills were destroyed.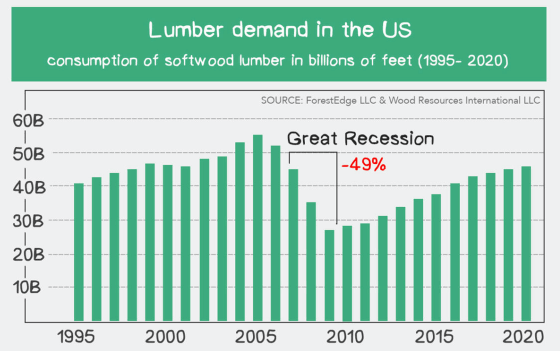 In addition to this, multiple misfortunes combined in the Canadian forests, which account for one-third of America's timber supply. First, in the 2000s,
bark beetles
damaged 60% of British Columbia timber for sale. And the other is that many trees were lost in the 2017-2018 wildfires.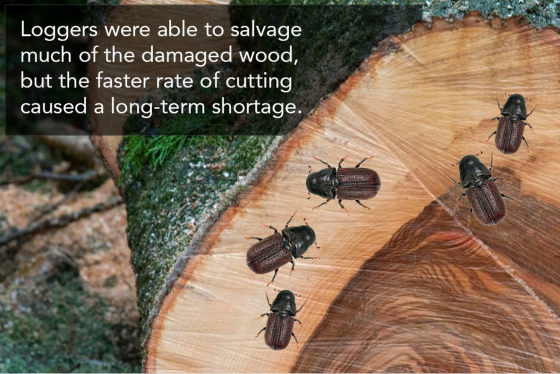 By 2020, demand for residential construction remained low, and timber prices continued to fall. In addition, many sawmills were in the direction of shrinking their businesses,
with
the market still on the rise as investors expected the decline to continue.
However, contrary to expectations, demand for home remodeling and new construction surged in 2020 as record low mortgage rates, economic stimulus and the COVID-19 pandemic increased the amount of time spent at home. However, the price of timber soared to 377% in one year. This is the rapid increase since the residential construction boom after World War II. However, the latest sawmills are expensive, require two years to assemble, and it is difficult to increase the number of workers suddenly, so sawmills that were shrinking until 2020 will soon be in demand. Could not meet.
Due to the imbalance between supply and demand, timber, which was 200 to 300 dollars (about 22,000 to 33,000 yen) per
MFBM, recorded a whopping $ 1670 (about 183,000 yen) in May 2021.
..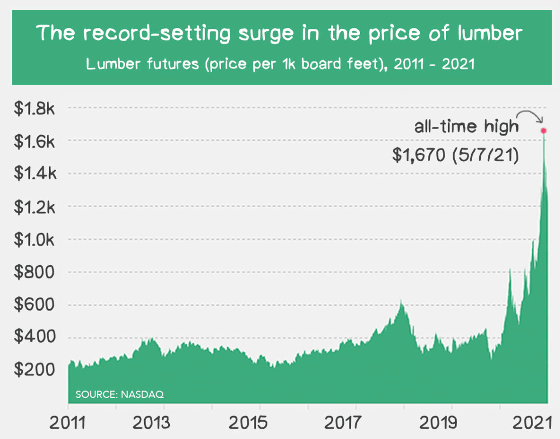 As a result, the final cost of building an average single-family home will increase by $ 36,000. Considering the rent of a new condominium, an additional cost of 119 dollars (about 13,000 yen) per month will be incurred.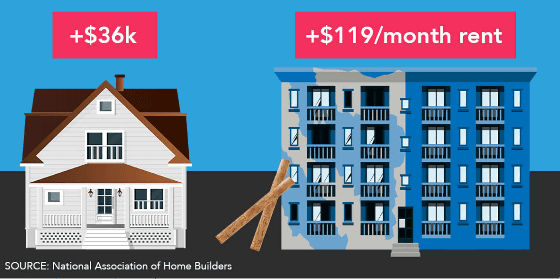 Experts say that the prediction of when the price of timber will return to its original level is divided by experts. On the other hand, market data shows that the 'buy' cycle for timber is 9 to 41 months, and as of June 2021, the 'buy' period is the 11th month, so this situation is still for a while. Is believed to continue.

in Note, Posted by logq_fa