Michael Jackson's desolating "Neverland"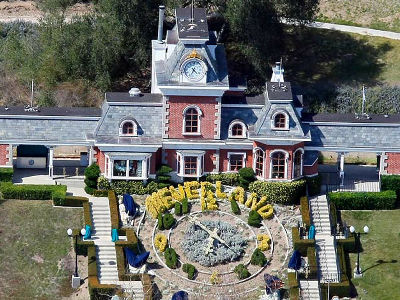 "Neverland" is a huge facility in California, a villa and amusement park of singer Michael Jackson. A story saying that it will be sold several times has been out and every time it is denied, but if Michael can not repay a $ 24 million (about 2.5 billion yen) loan, it will finally be auctioned on March 19 It is going to be.

I have introduced an aerial photograph that captured the current state of such Neverland so I will introduce it.
The tent is ragged.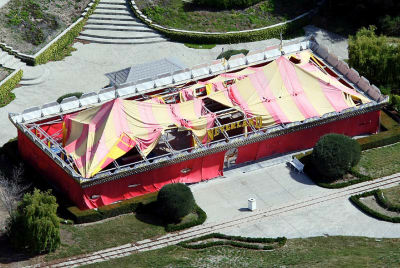 The water in the pond is cloudy.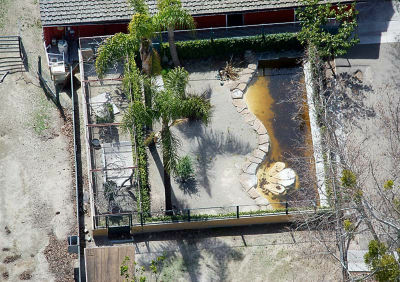 A desolated tennis court.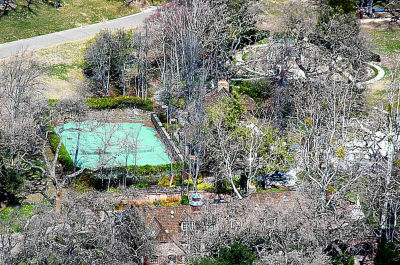 Flower clock losing glamor.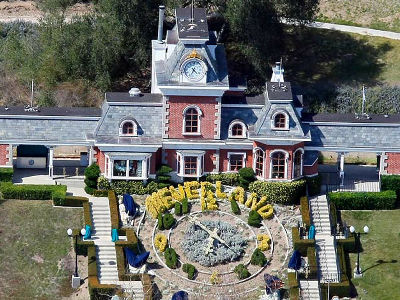 Neverland is located in Santa Ynez Valley, California, and Michael bought it for 11.3 million pounds (about 2.3 billion yen) in 1987. It is 2,800 acres in size (about 1133 square meters), annual maintenance fee is 2 million pounds (about 400 million yen), and the peak is 54 staff members were hired. There were suspicions of sexual abuse against Michael 's boy, and since July 2005 no one lived there.

The original article is below.
Tumbledown and abandoned: The ruins of Michael Jackson's Neverland | the Daily Mail

An article on newsletters telling you what might be auctioned.

Current affairs dot com: M · Jackson's "Neverland", auctioned in March
in Note, Posted by logc_nt