Introducing the new VR headsets 'VIVE Pro 2' and 'VIVE Focus 3' with 5K resolution, high refresh rate, and 120-degree wide-angle field of view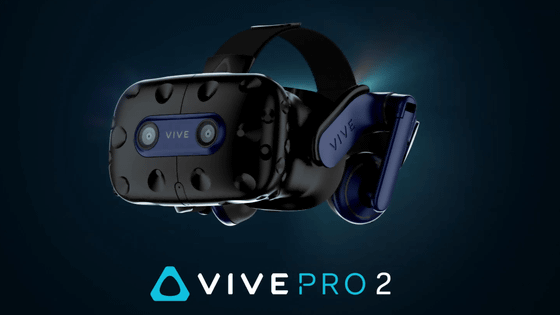 HTC announced the new VR headsets ' VIVE Pro 2 ' and ' VIVE Focus 3 ' at
its own product launch 'VIVECON 2021
' that started on May 12, 2021.
Overview of VIVE Pro 2 | VIVE Japan
https://www.vive.com/jp/product/vive-pro2/overview/
VIVE Focus 3 Overview | VIVE Japan
https://www.vive.com/jp/product/vive-focus3/overview/
You can understand what kind of VR headset 'VIVE Pro 2' is by watching the following movie.
Meet VIVE Pro 2 | VIVE --YouTube
'VIVE Pro 2' not only supports a wide range of interpupillary distances (distance between the irises of both eyes) by adjusting the distance between the two displays, but also has a headband that allows you to easily adjust the length. Fits heads of various sizes.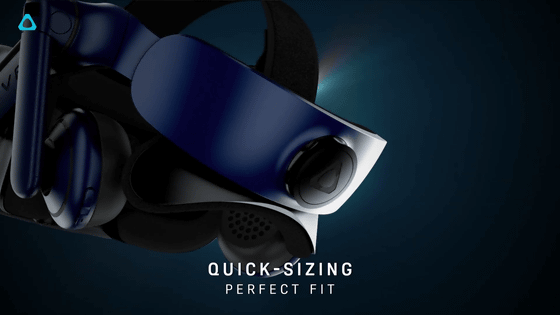 The headband part is equipped with a high-resolution certified speaker equipped with a powerful amplifier that enables stereophonic sound.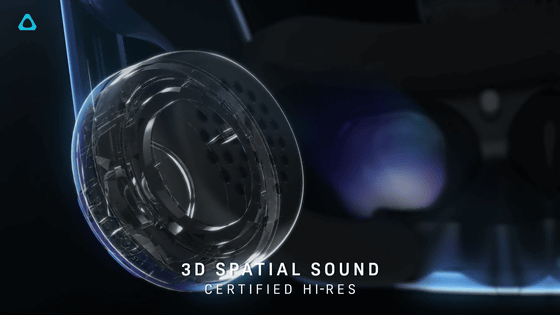 The viewing angle reaches 120 degrees, which is closer to the human viewing angle.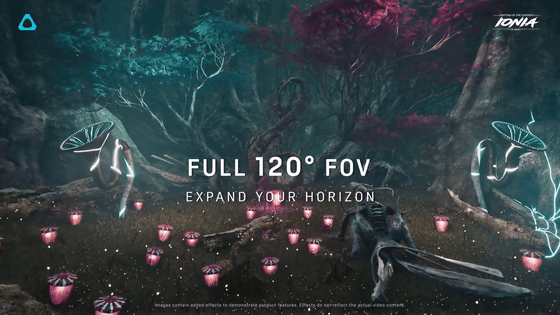 The refresh rate is up to 120Hz, achieving smooth drawing.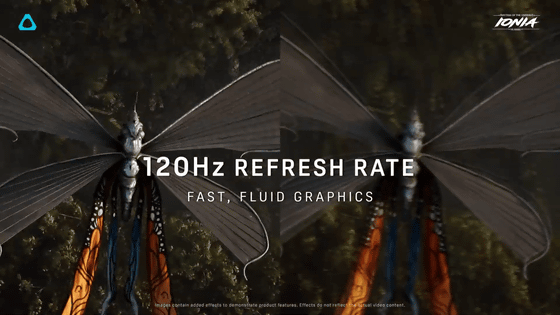 The display is a dual 2.8-inch LCD panel with a resolution of 4896 x 2448 pixels for both eyes.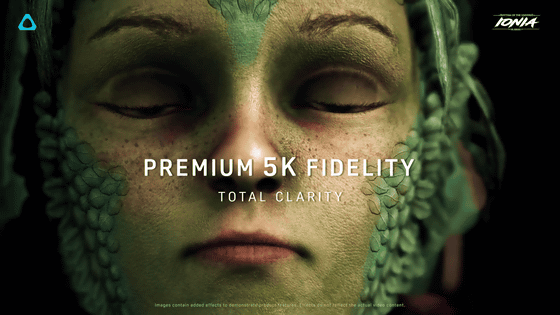 The official sales page is below, the price is 103,400 yen including tax, the planned release date is the end of June 2021, and the status is 'out of stock' at the time of writing the article. Included items are
link box
, USB 3.0 cable, DisplayPort cable, link box power adapter, link box fixing pad, cleaning cloth, earphone hole cap x 2, instruction manual, and All-in-1 cable.
The base station
and controller that send signals to the headset and controller are not included.
VIVE ™ Japan | Experience virtual reality beyond your imagination
https://htcvive.jp/item/99HASW007-00.html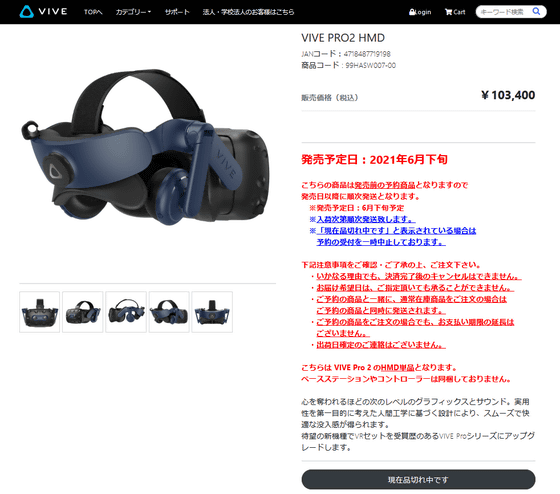 The minimum specifications required for the connected PC are like this.
| | |
| --- | --- |
| CPU | Intel Core i5-4590 or AMD Ryzen 1500 |
| GPU | NVIDIA GeForce GTX 1060 or AMD Radeon RX 480 (GeForce RTX 20 series or AMD Radeon 5000 for full resolution) |
| memory | 8GB |
| Video out | DisplayPort 1.2 (DisplayPort 1.4 with DSC for full resolution) |
| USB connection | USB 3.0 |
| OS | Windows 10 |
On the other hand, the stand-alone VR headset 'VIVE Focus 3' that does not require a PC has a viewing angle of 120 degrees and a resolution of 4896 x 2448 pixels, which is the same as the 'VIVE Pro 2', but the refresh rate is up to 90Hz. The built-in processor is a 5G compatible 'Qualcomm Snapdragon XR2'.
VIVE Focus 3 | VIVE --YouTube
It is intended for 'business use' and is equipped with a mechanism that allows the cushion of the headset to be easily removed for frequent attachment / detachment and long-term use that are expected in the field of business. Designed to maintain hygiene even in situations such as 'use by people'.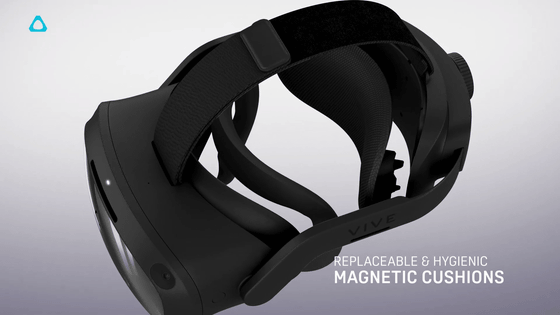 The 26.6Wh battery can be easily replaced and can be used continuously for up to 2 hours.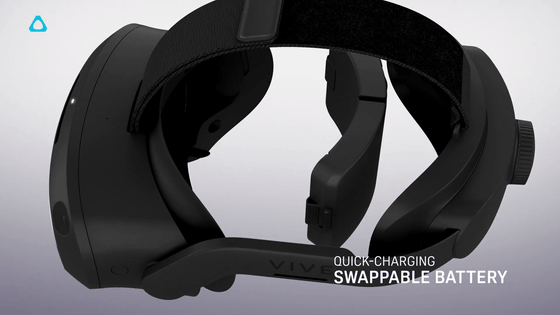 The included controller is
6DoF
compatible, with ergonomically arranged buttons, triggers and touch sensors for intuitive and accurate control, with a maximum drive time of 15 hours. As use cases, training simulators, 3D design design, remote collaboration in VR space, etc. were introduced.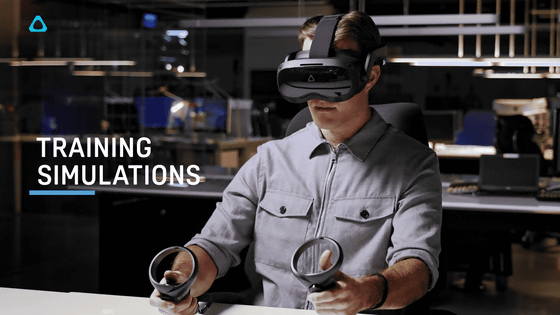 The price of 'VIVE Focus 3' is 130,900 yen including tax, and the release date is 'Coming soon'.


in Posted by darkhorse_log